Well we arrived at Leicester Station just before 5pm, & walked about 5 minutes to the Restaurant, which is situated in Belvoir Street, which is off Granby St, one of the main roads into the City. Las Iguanas is in a chain of Restaurants, with 27 others at http://www.iguanas.co.uk/locations/leicester The purpose of the visit was not only for me & San to try out this place, but for San & Ton to meet up with one of their ex work colleagues Mira, who now lives in the City. Our table was booked for 5.30pm, so we partook in a drinky poo with Mira, before our table was ready.
The 3 girls, Mira, Tonthoza & San.
So the girls had a quick catch up & Mira said her goodbyes, as our table was ready. The waiter, Patrick, took our drinks orders as there was an offer of Happy Hour, until 7.30pm, BOGOF again, so you just have to partake don't you?
http://www.iguanas.co.uk/sites/default/files/0912R%20Las%20Iguanas%20Drink_1.pdf
San ordered 2 Dark & Stormy's, as it suits her character.
Here she is trying them out, & yes that it a jam jar type glass with a hnadle.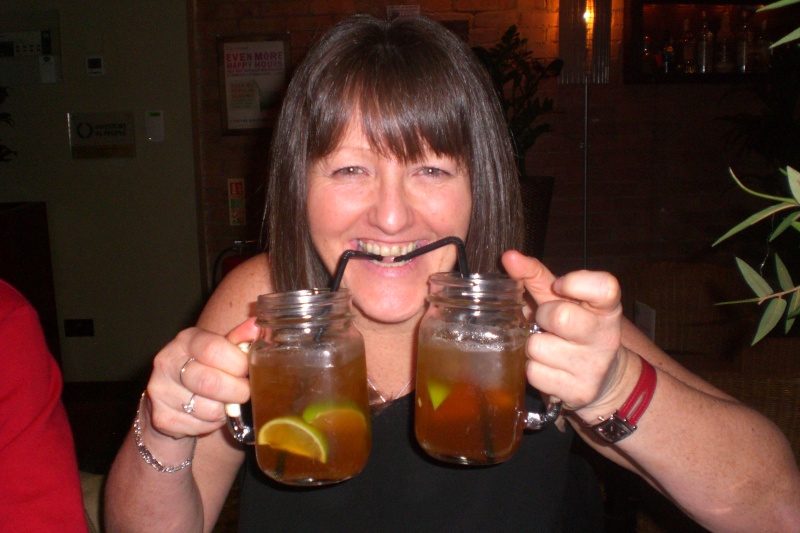 Ton ordered 2 Mexican Jack's, & here she is trying them out.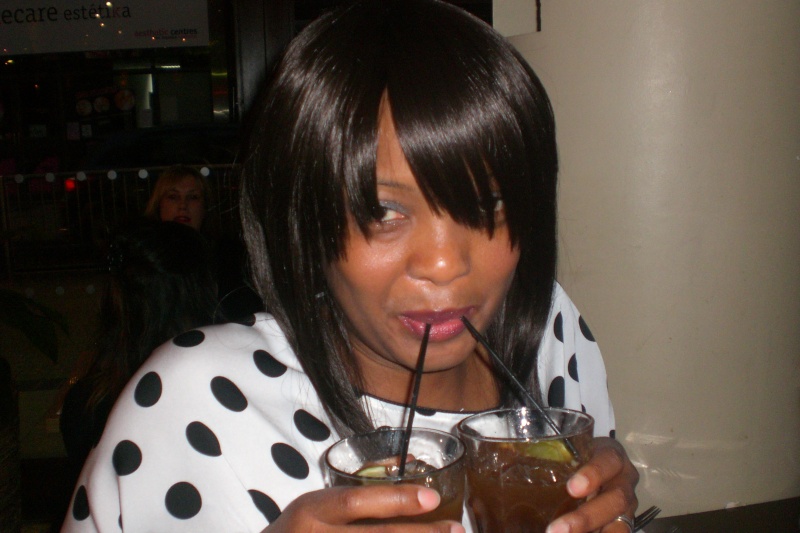 Then Patrick took our food order from this menu, http://www.iguanas.co.uk/sites/default/files/0912RH%20Las%20Iguanas%20Food.pdf We ordered 3 tapas, which included Nachos, Pato Taquito & Hot Tostadas. Sorry about the photo of the Starters, but we were very hungry, so there wasn't a lot left to photograph.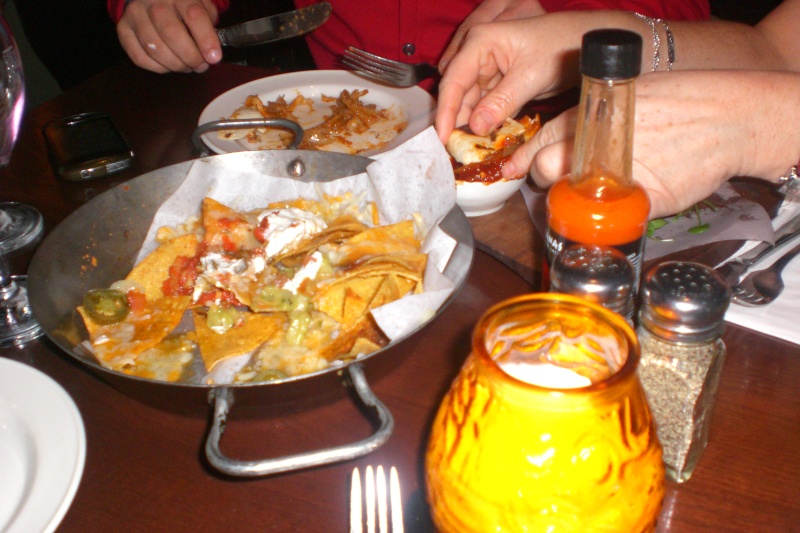 For our mains, San ordered Chicken Churrasco Fiasco, very nice it was to she said.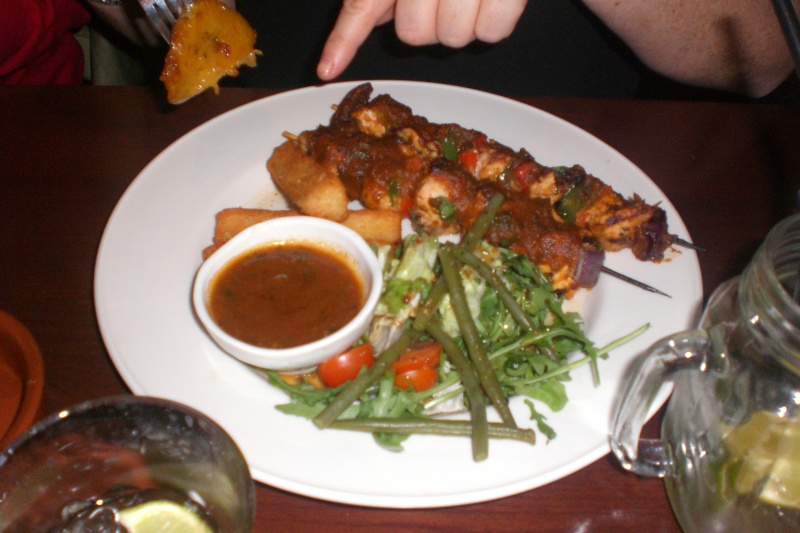 I ordered Feijoda De Vaca, a Brazilian type stew.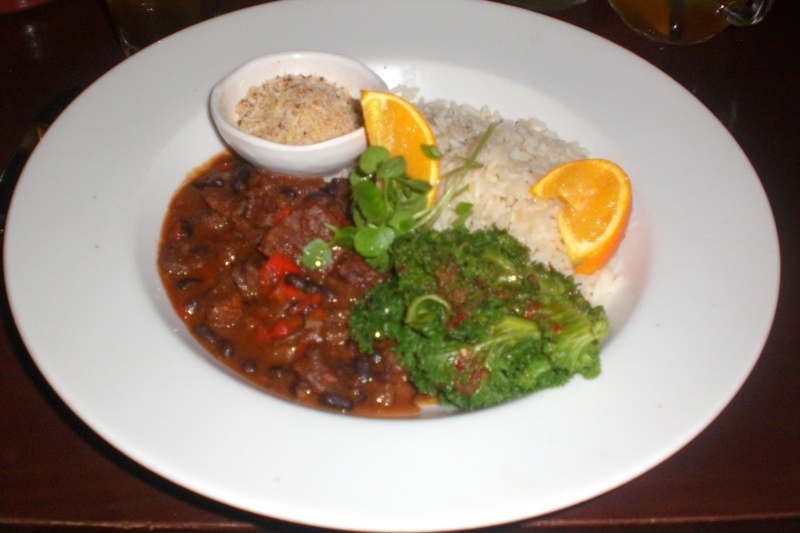 Ton ordered Vatapa Gambas.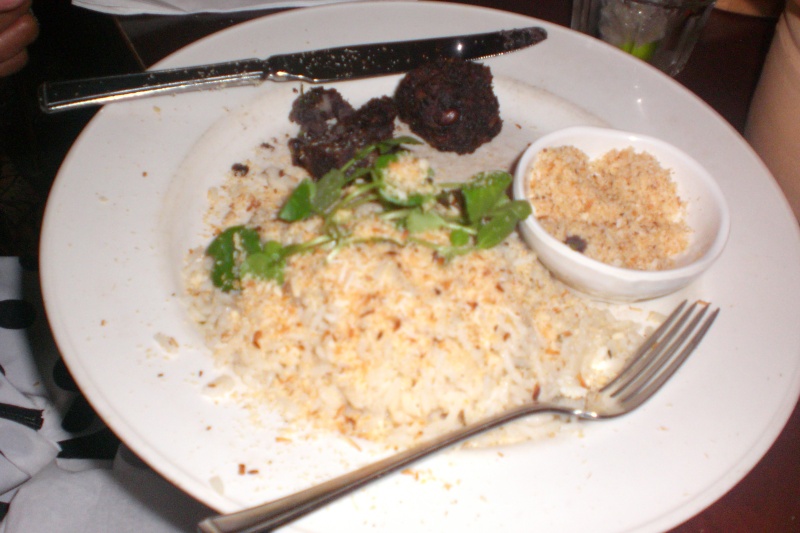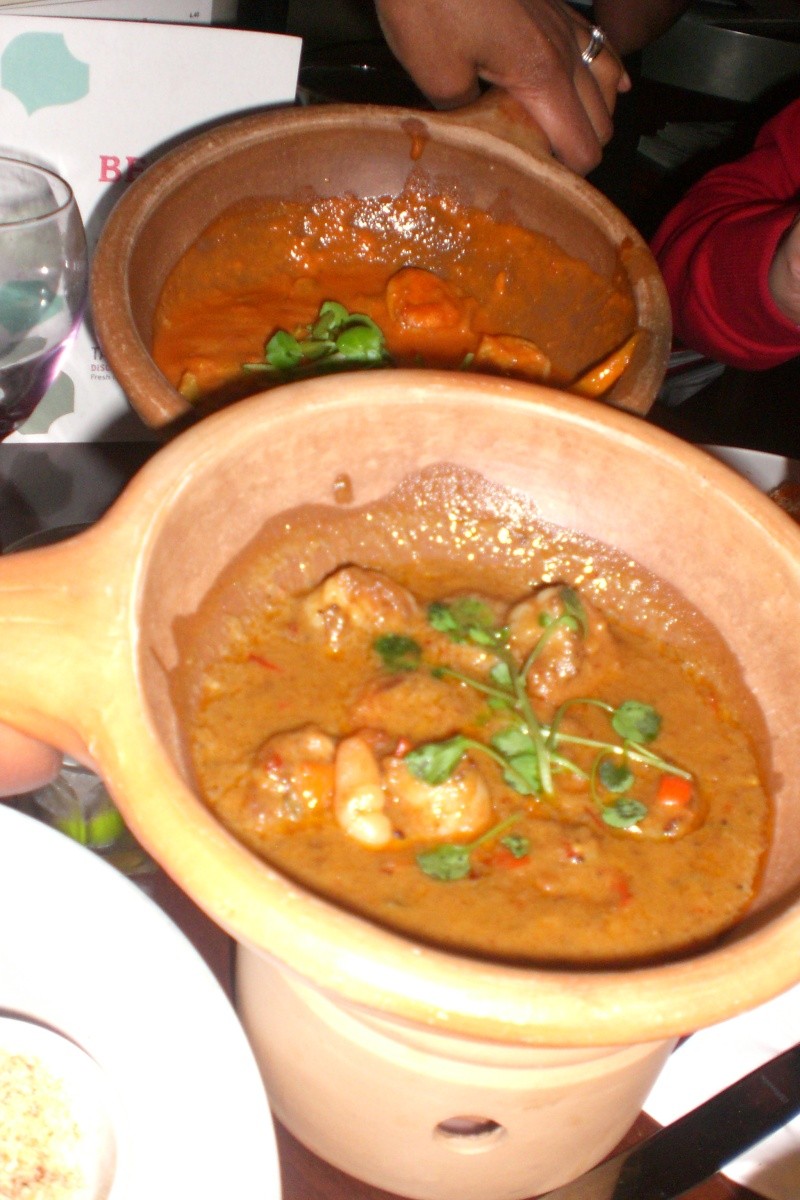 Jonathan ordered The Extrordinary Xinxim with a side order of Patatas Bravas for us all.
We ordered 2 desserts to share, Creamy Caramel Cake & Dulce de Leche Macadamia Cheesecake, which was absolutely delicious, but only Ton & myself managed it.
San had a Kahlua Coffee, which she said was the best she had ever had.
After all that we had a chill out with a few shots. Me & Ton.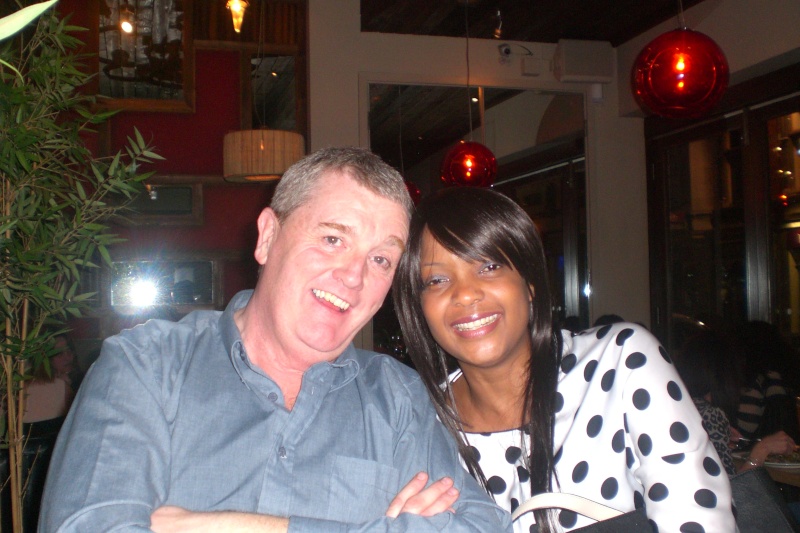 San & Jonathan.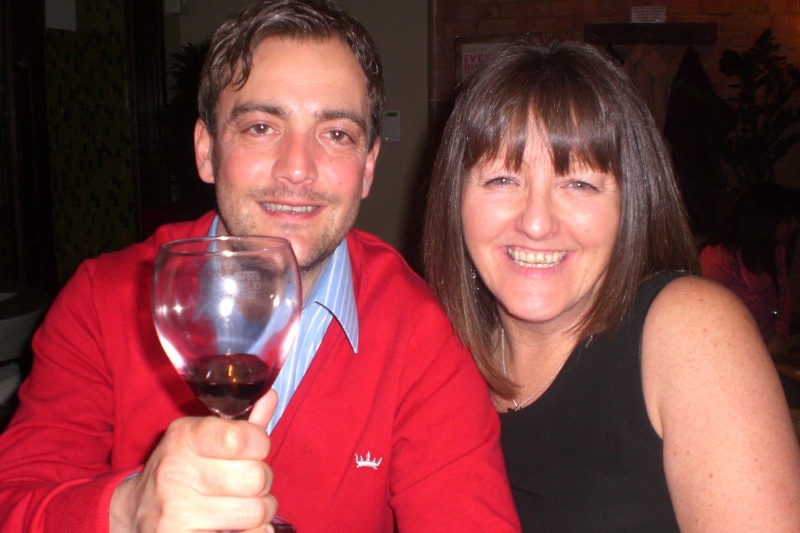 After our chill out we asked for the bill. It was quite expensive at £146,
which worked out at £36.50 each. But we had had a great time, with fabulous food & drinks, with excellent service from Patrick our Waiter. We would definitely recommend Las Iguanas to you all for a great night out. The only very slight gripe we had, was it was quite a distance to the loo's,
but hey ho we were at the front of the Restaurant.
On the way back to the Station we had a "Pukka" moment.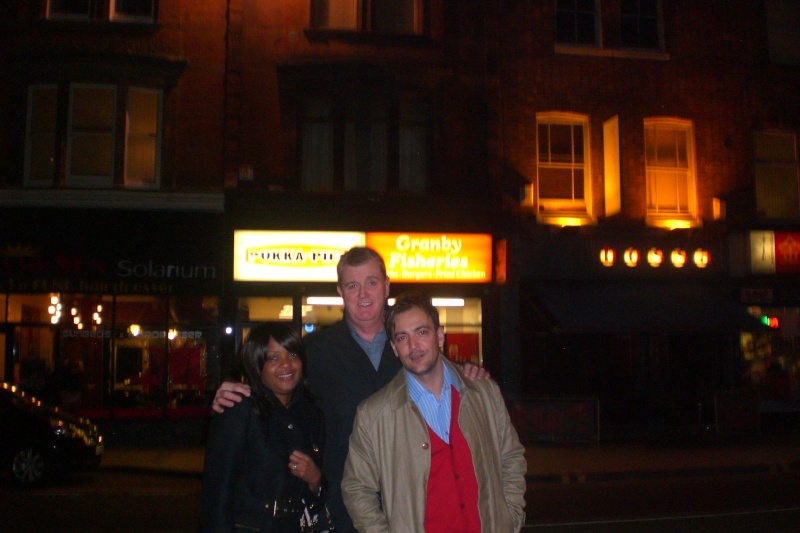 As I said a fantastic day/night, with great friends, & fabulous food & drink.