So the walk coming off the pathway from the Dorada beach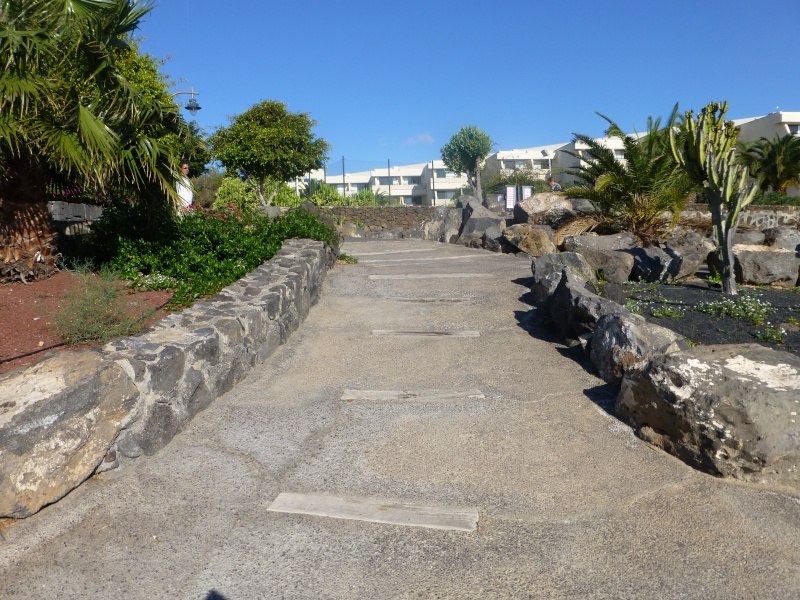 And picking the pathway which runs up the side of the Hesperia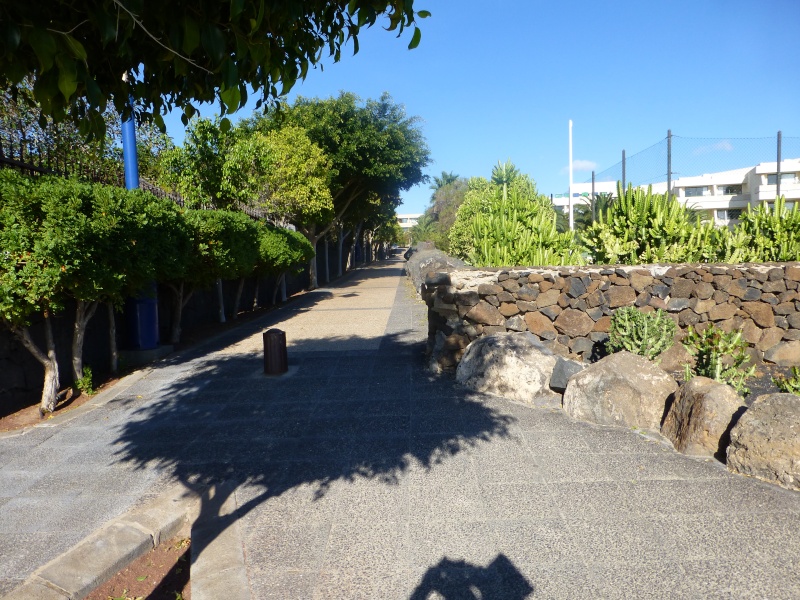 This hedge runs right along the beach path as well as up this path and at the right time in full of colours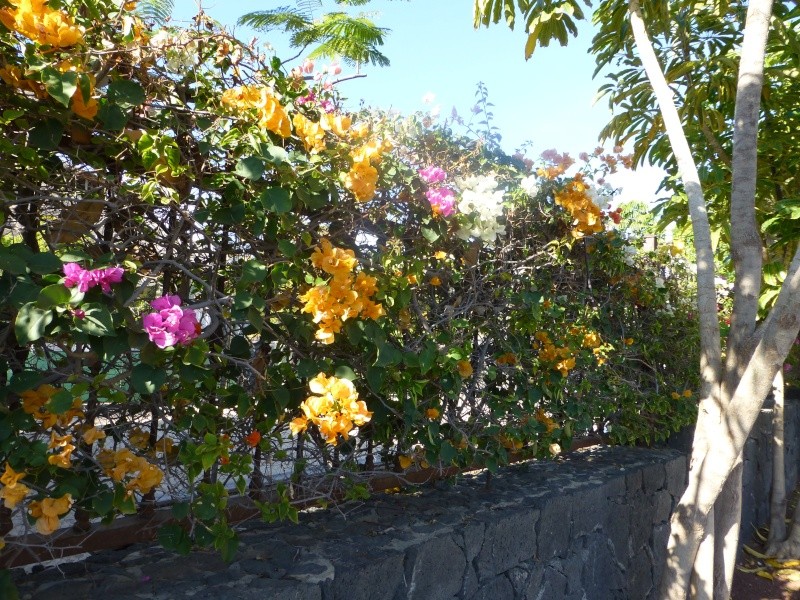 Halfway up the path and on the left is some tennis courts, not sure whether thay are owned by the Hesperia or the Princesa Yaiza or neither, as it sits in the middle of the two with a childrens play centre
as we reach the top we come to a car park shared by the Hesperia, with other parking, the main entrance to the hotel is on the right
the play school has some reserve parking
Also used by the Princessa Yaiza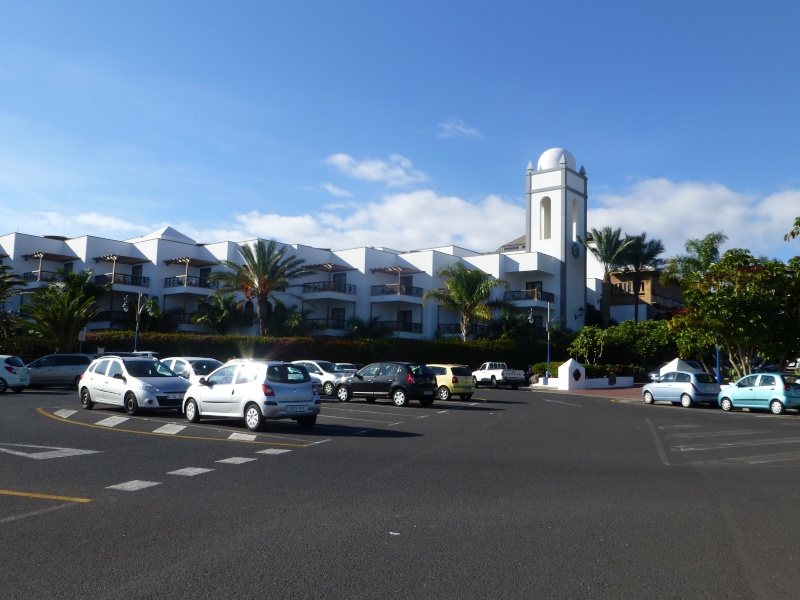 so I cross the car park and walk up to the main road, which crosses at the top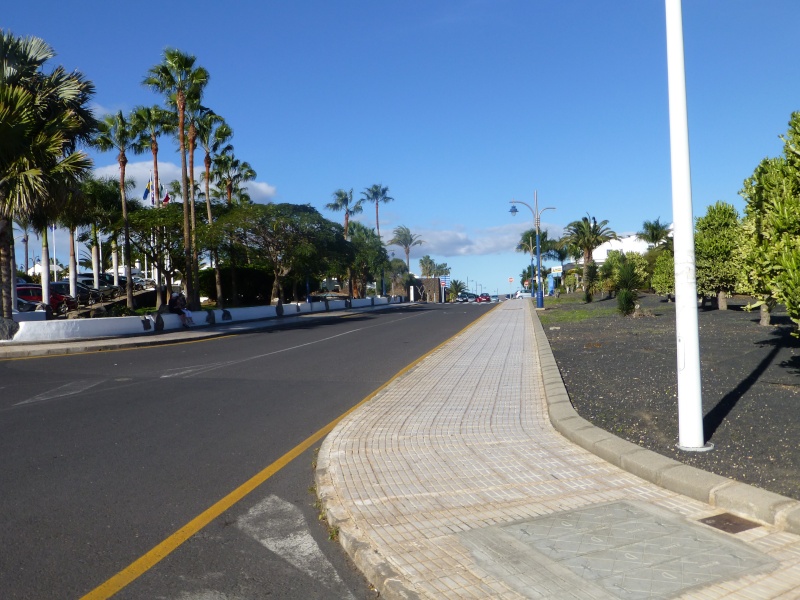 So now at the main road, if I look to the right it is a long road running to the marina and Papagaya (parallel with the coastal path) very little to see, a boring road but direct
look to the left and it goes into Playa Blanca town about 15 minutes away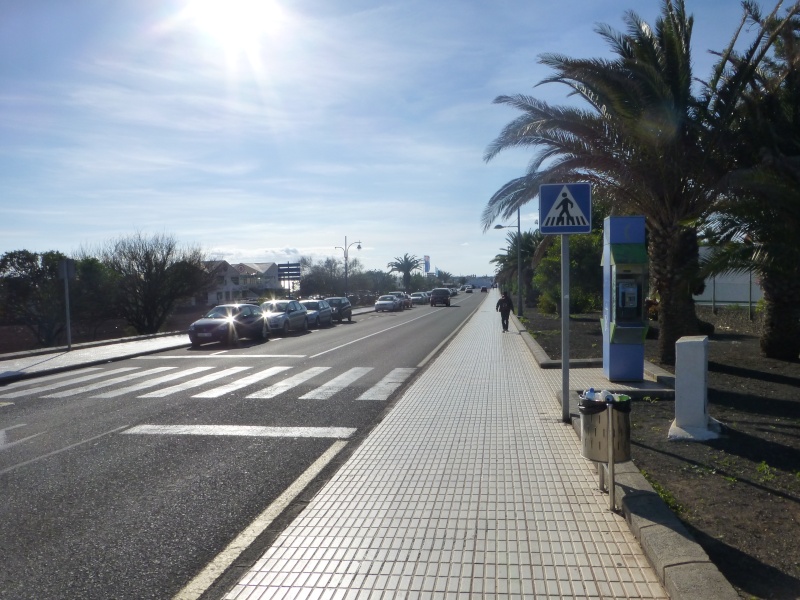 dead opposite is a Hiperdino supermarket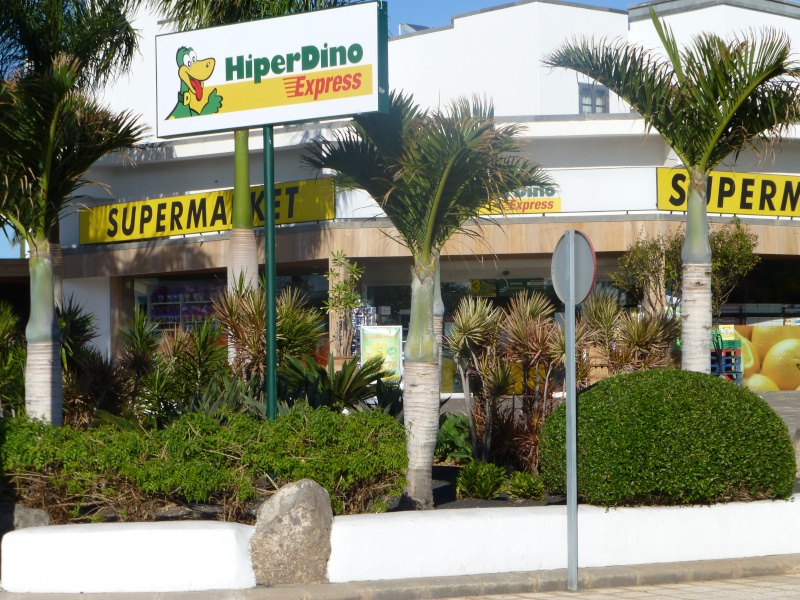 to it's side and dead opposite is a road, with the Bahia Blanca Rock complex, further down that long road is the Sun Park and the Sun Royal complexes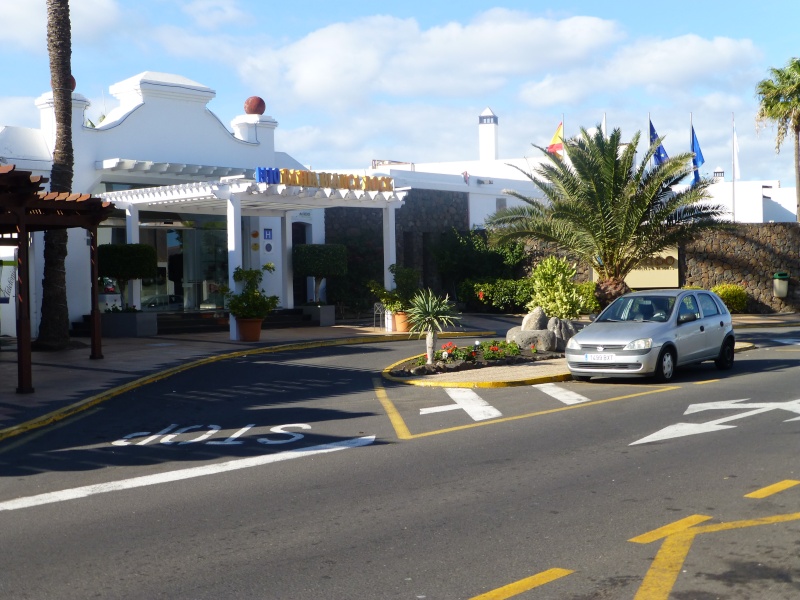 There is a bus called Lanzarote Vision, that runs around Lanzarote, which you can buy a ticket (Think it was 19 euro's for the day ), you can get on and off at will and it includes various sights along its route. Probably the cheapest way to do the grand tour but one would have to keep waiting for buses
Now I am passing the front entrance of the Princess Yaiza, remember the Yaiza overlooks the Dorada beach
and the road to town, not sure if I've beaten google to this lol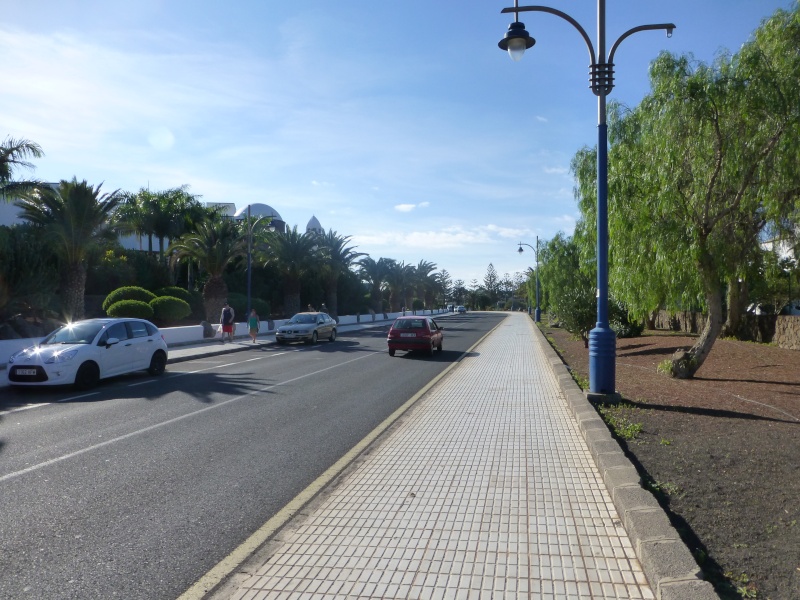 but just ahead, to the right, is the well place Lanzarote Princess hotel
as I reached the road, the Lanzarote Princess is not too far in from the main road, which is handy from the Dorada Beach, Town and the Marina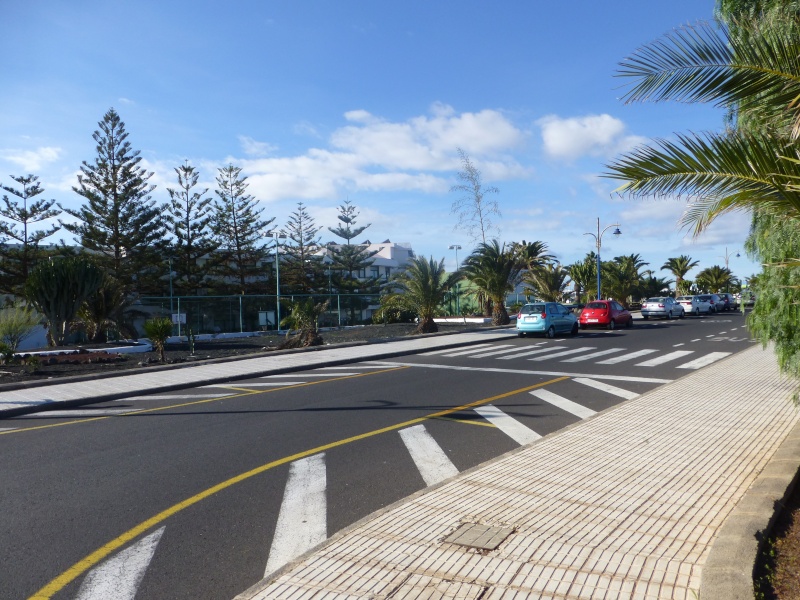 just had a quick look in the main entrance, they have their own car park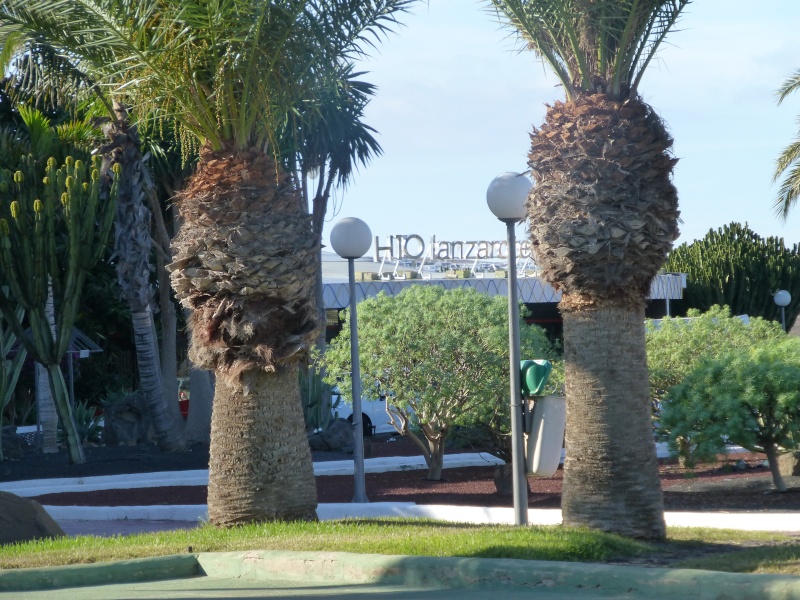 so back on the road to town, with the Lanzarote Princess to my left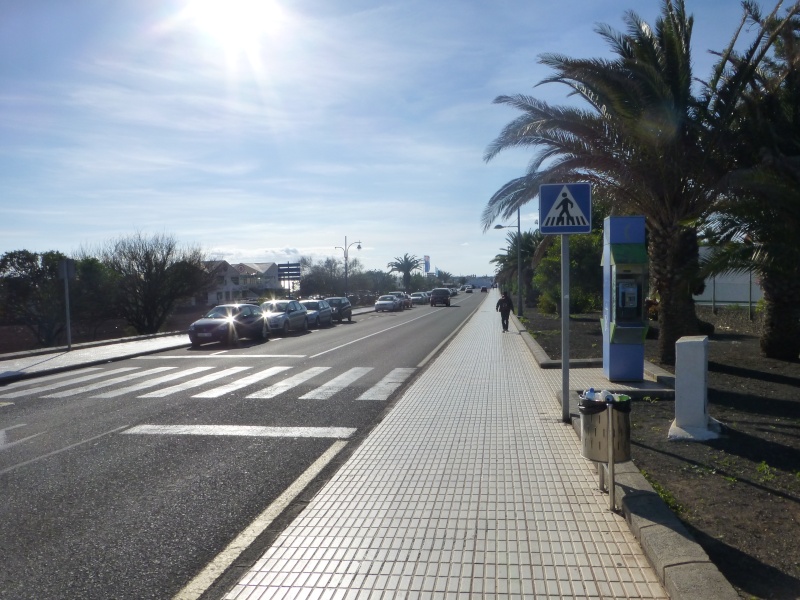 and approaching the Papagaya Centre on my left (not to be confused with Papagaya which is 1.5 miles away)
I will go into the centre on my way back
opposite the centre is the back entrance to The Lanzarote Princess
and their quick way down to the sea and beach, just 3 minutes away and 10 minutes to the centre of town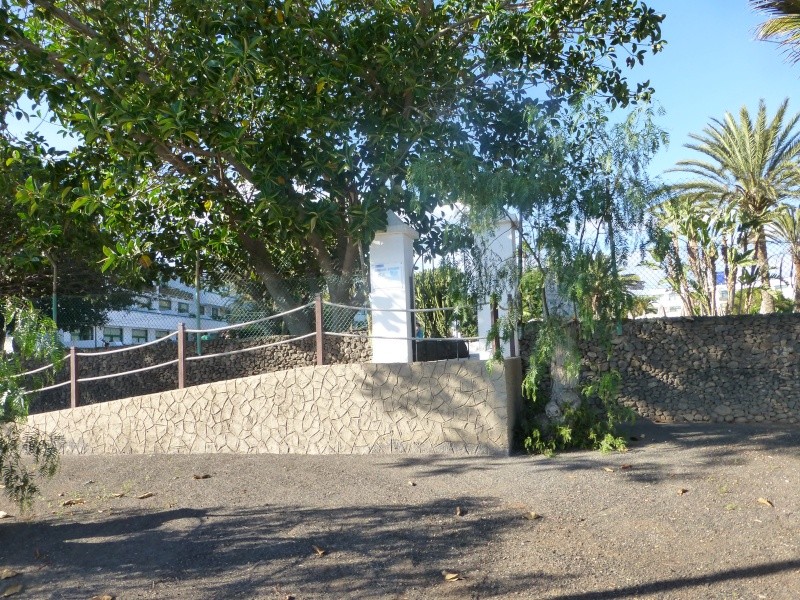 so now just passed the Papagaya Centre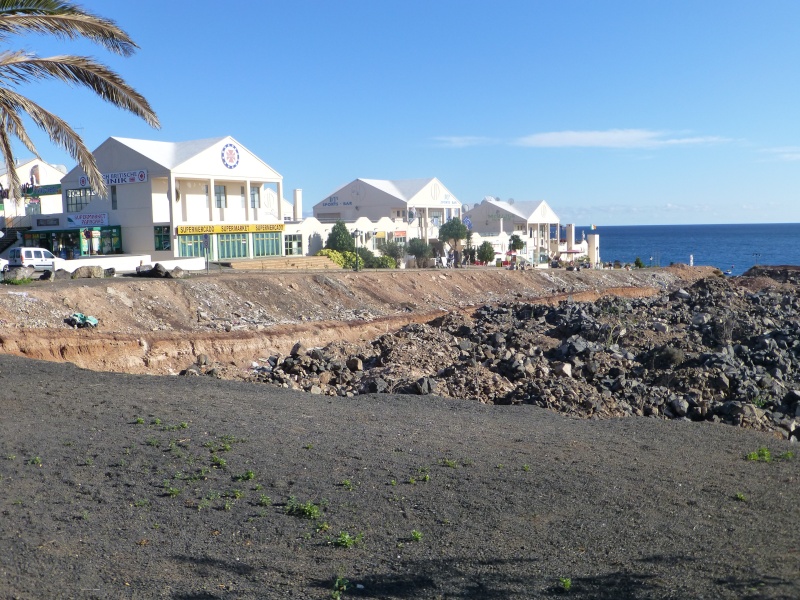 and looking down the road, one can see the outskirts of the town
with the town's church on our left and opposite the Royal China and the Atlantico Restaurant, the latter getting good TA reviews, but I didn't try it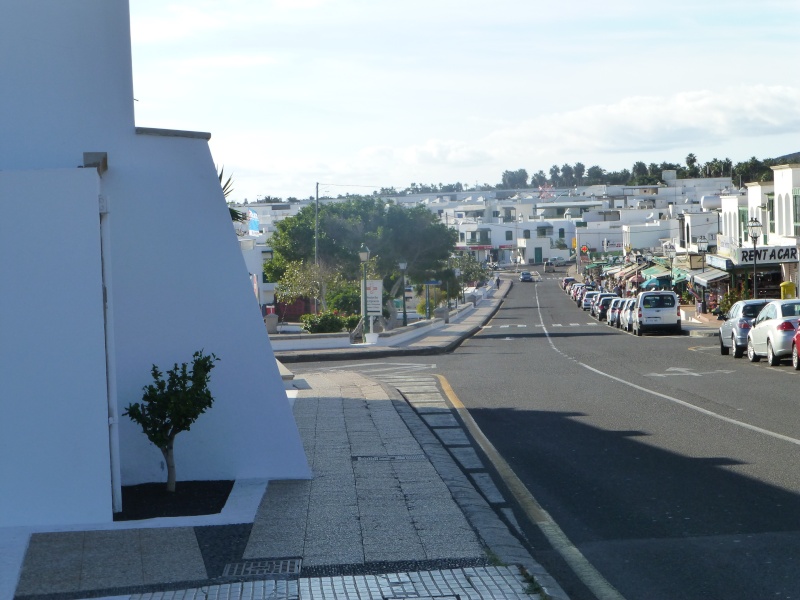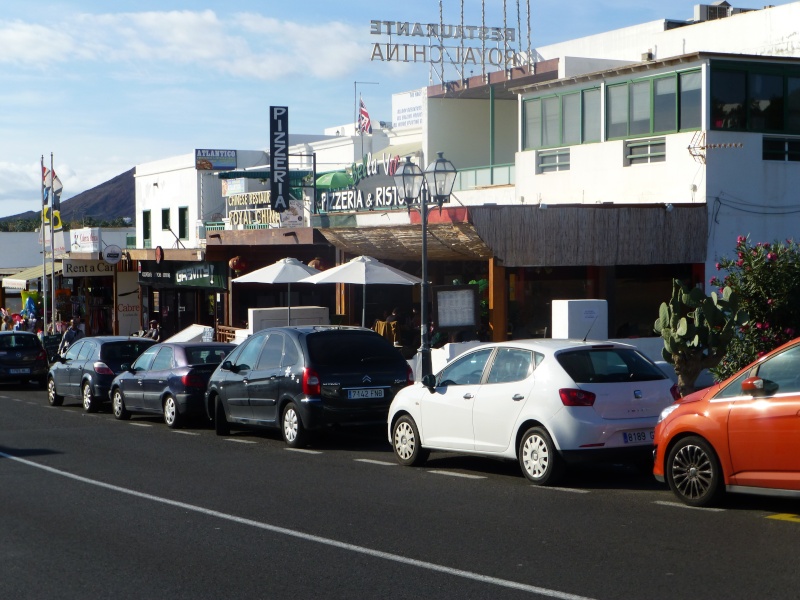 Then a block of shops and restaurants including Little Italy restaurant
with a Santander Bank and cash machine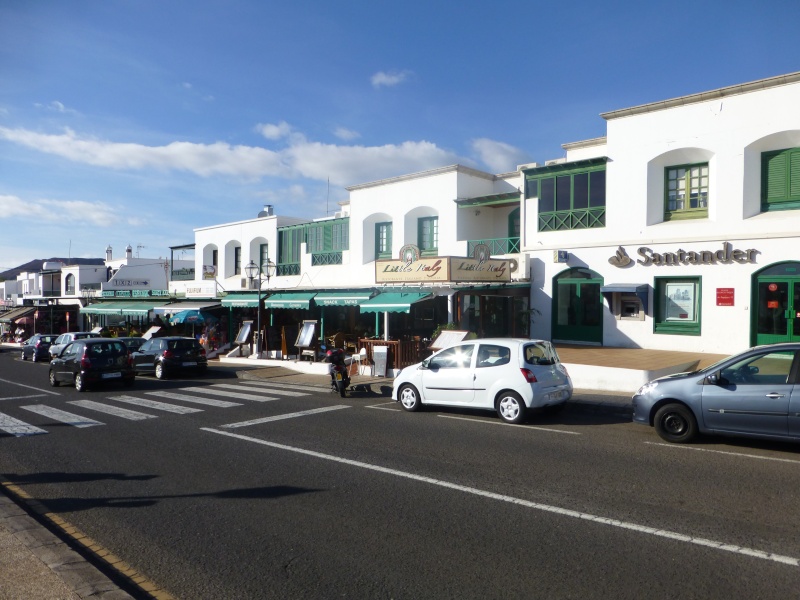 more mini markets, shops and restaurants as we approach the town's centre
on the other side of the road, restaurants who's fronts look over the sea also have entrances on the roadside and here Playa Blanca largest taxi rank.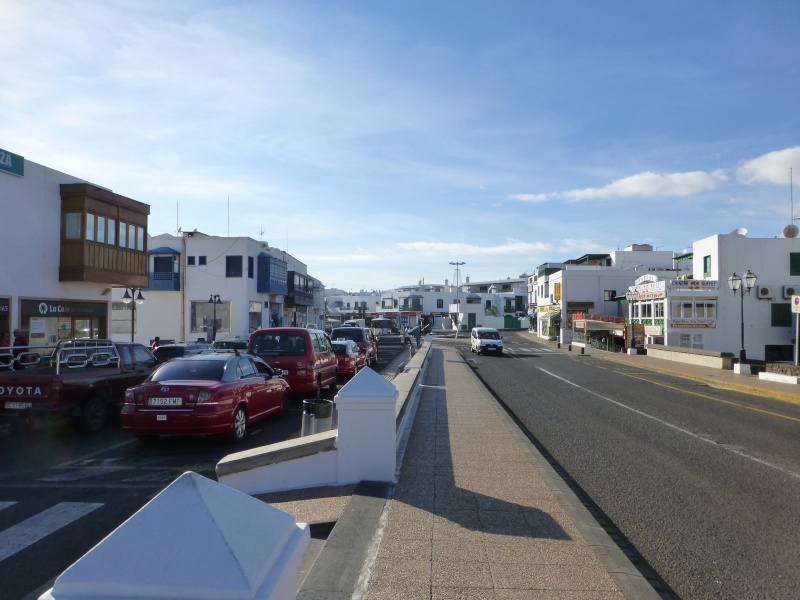 oposite the taxi rank was the well known Lastminute.com travel agents, that do tours but the shop has a new name Vijas excursions on the front, so not sure if it's still them, they are in the dip next to Sandra's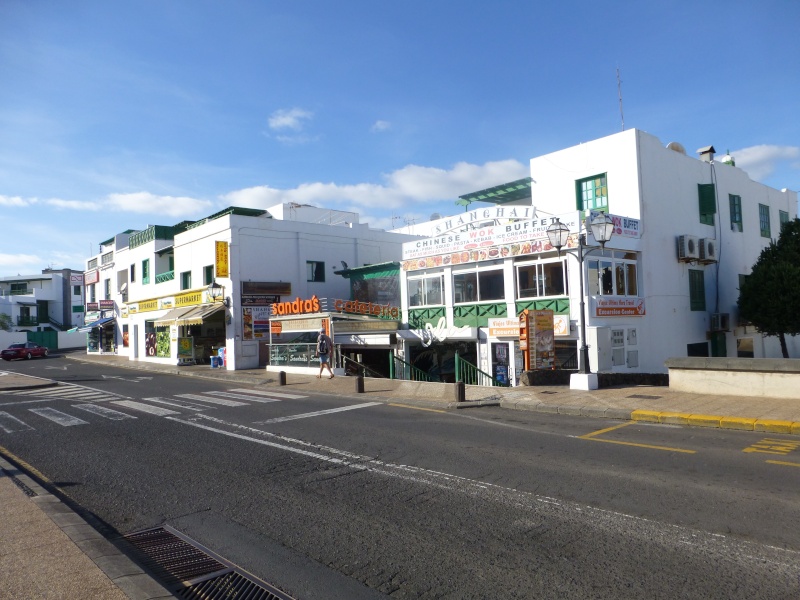 opposite under the balcony here, is Romantica Restaurant, highly recommended on TA but pricey, i did eat with them at their old premises some years ago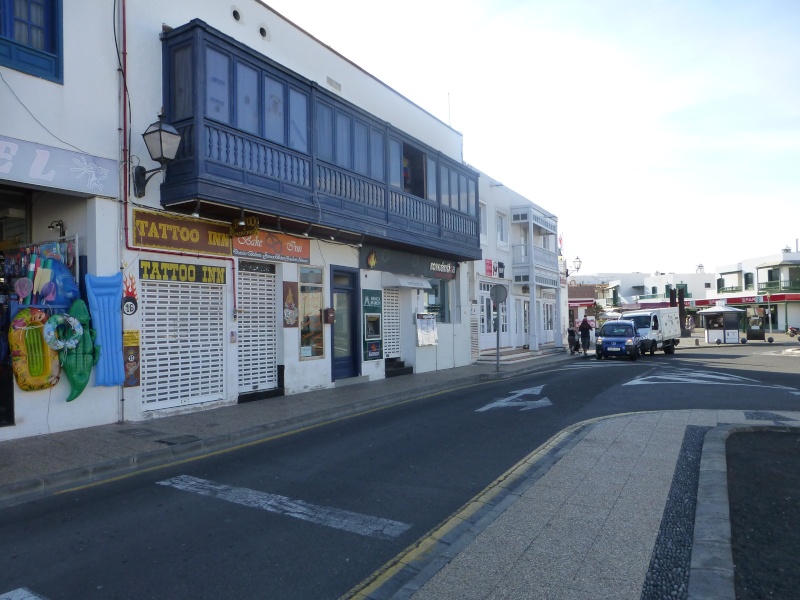 and this point the main road leaves the coast and the town becomes pedestrianised
so up the High St, don't think google has got here, big Spar supermarket on the right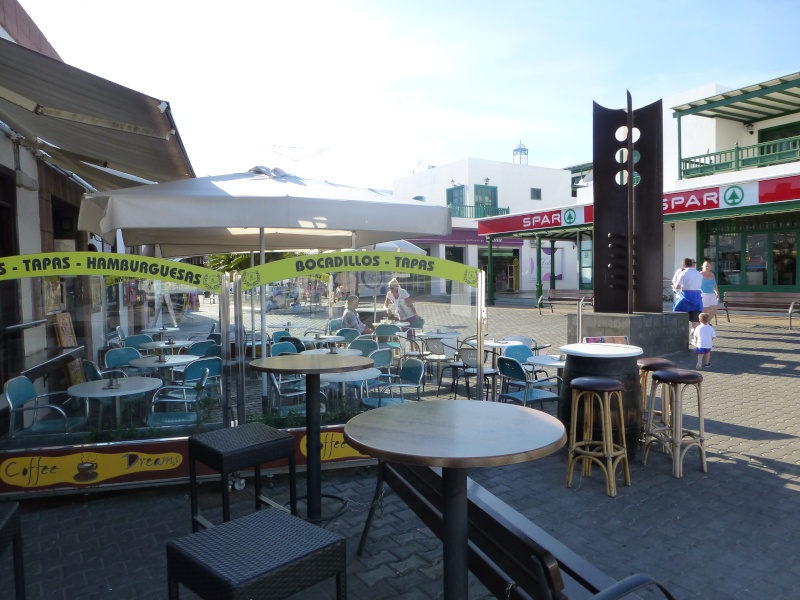 with the new Mexican restaurant on the corner, that used to be Romanica's premises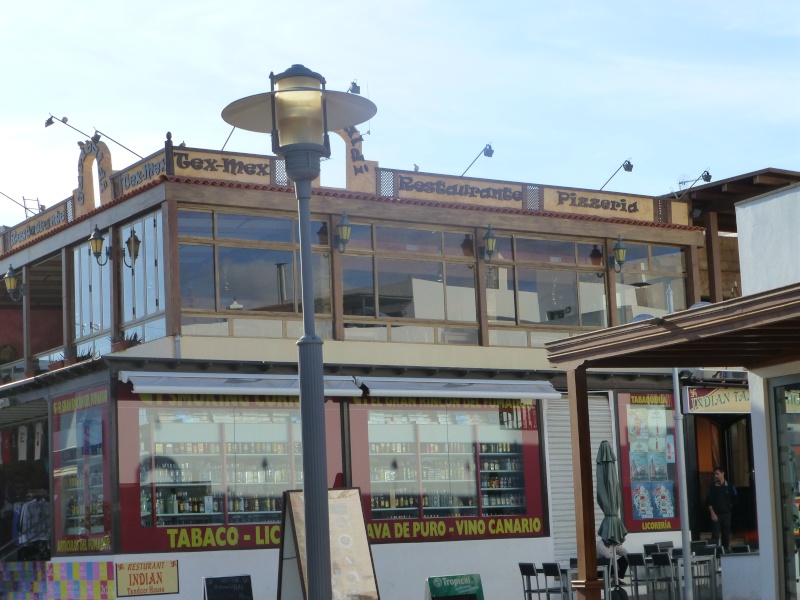 other places in their side street
but continuing up the High St. I'm having trouble with the sunlight
so struggling to photograph the otherside but did it looking back here
but I head on up the street
some of the shops are closed for siesta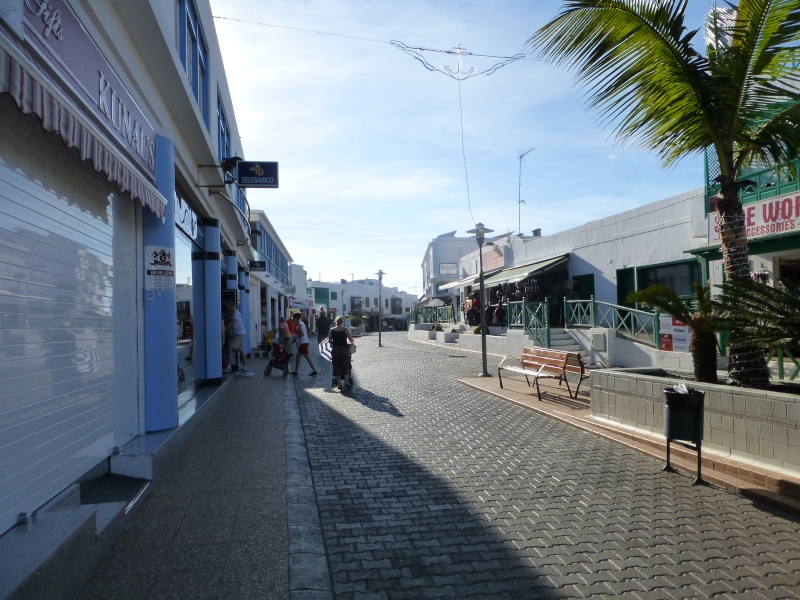 I used these guys for exchange about 8 years ago, found them to be ok but you lose a euro from their board price outside.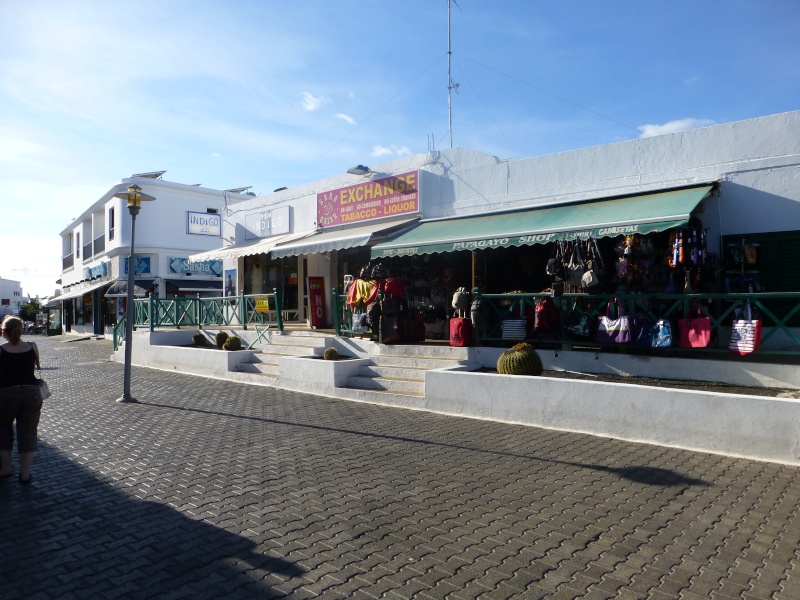 How, well it works like this
the board says 1.21 no commission. Eight years ago, I had traveller's cheques and cash, so I went along with £100 cash and was given 1 euro less. I questioned it and the answer was, that rate is for travellers cheques only. So the next night I changed a travellers cheque and again was given one euro less. " Im one euro short", "Oh that rate is for cash", "Excuse me, last night you said the euro rate was for travellers cheques and now it's cash", I was given my one euro
This year I was give the 1.20 and queried it, "Oh that's for travelllers cheques sir", "Oh still working that one are you", However, the rate was no worse that any of the others and I did get 2 euro's back off the Honey Rum, as I was only charged 9 euro's for two bottles
I am are not far from the harbour now, and a TA member said how he had been ripped off by a camera shop and wanted someone to take a photo of the place, he also said the bar opposite was owned by them and also wanted a photo of it, anything to oblige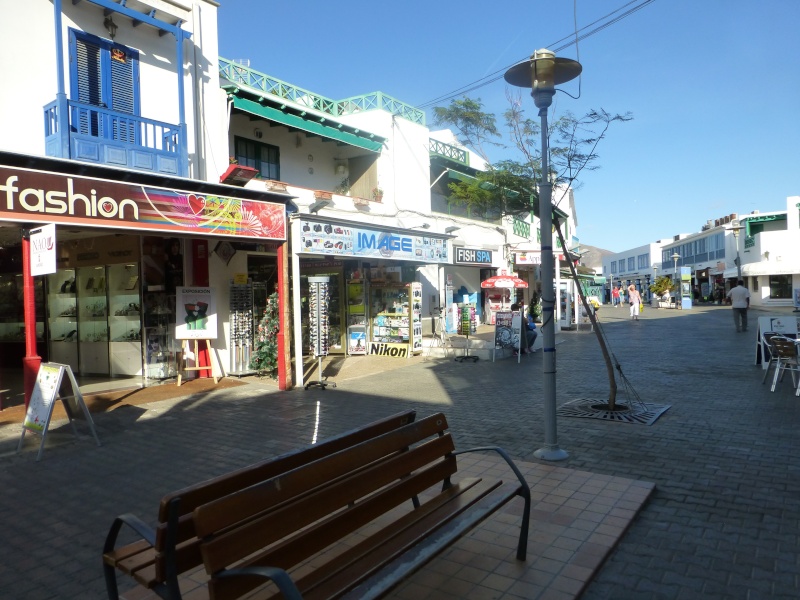 so here i am more or less at the end of the High St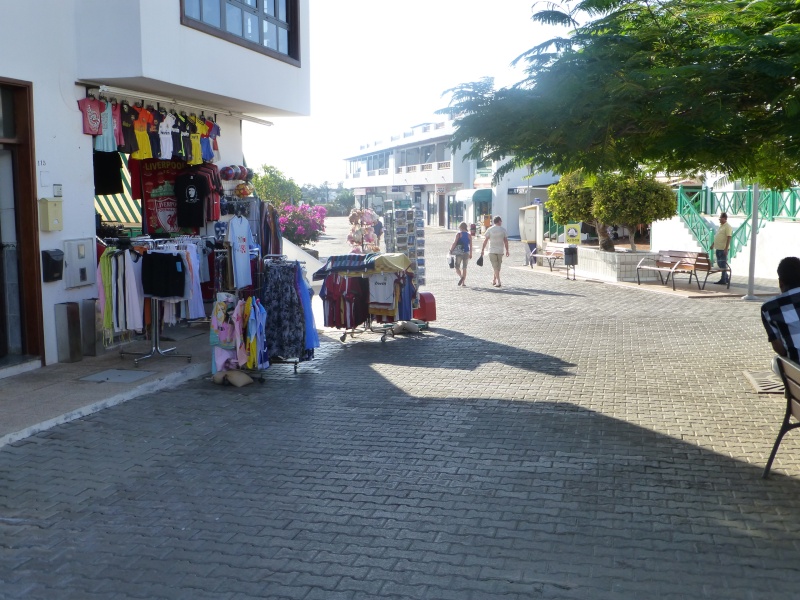 and plenty of these side alleys to reach the promenade and restaurants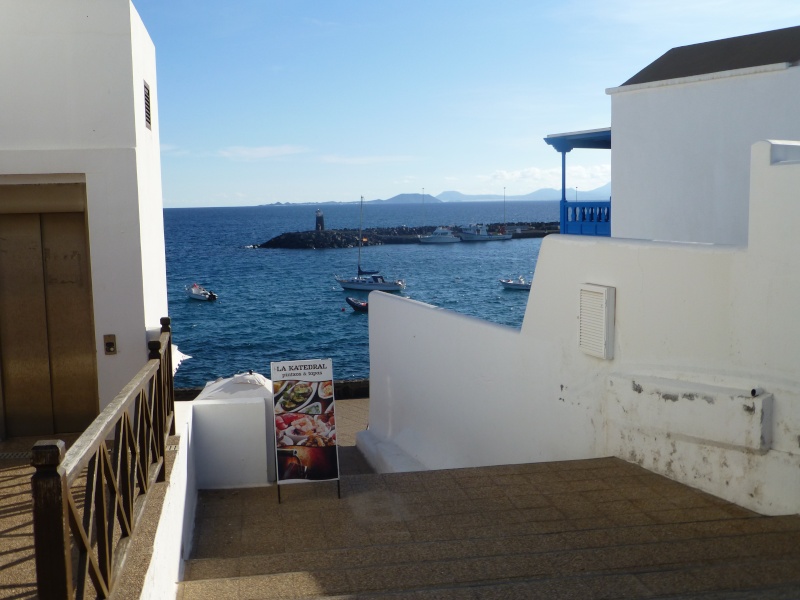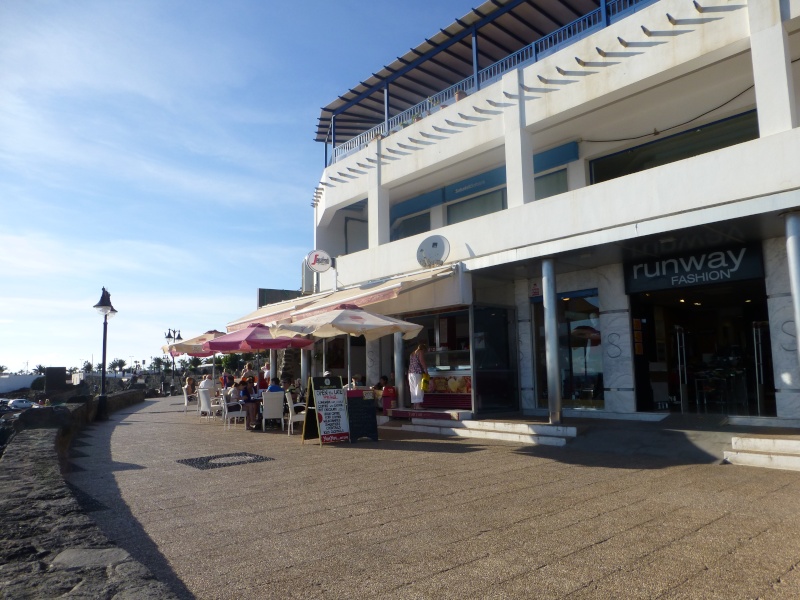 saw a Lotus watch in the window unpriced, that i had previously seen it an up market store calle Fund Grube priced at 129 euros with a further 10% discount. An assistant came running out to help
"How much is that watch", pointing at it. 300 euro's sir, "Well it just down the road they are selling it for 116". Impossible sir, it can't be the same watch". "Well I beg to differ with you go and look for yourself"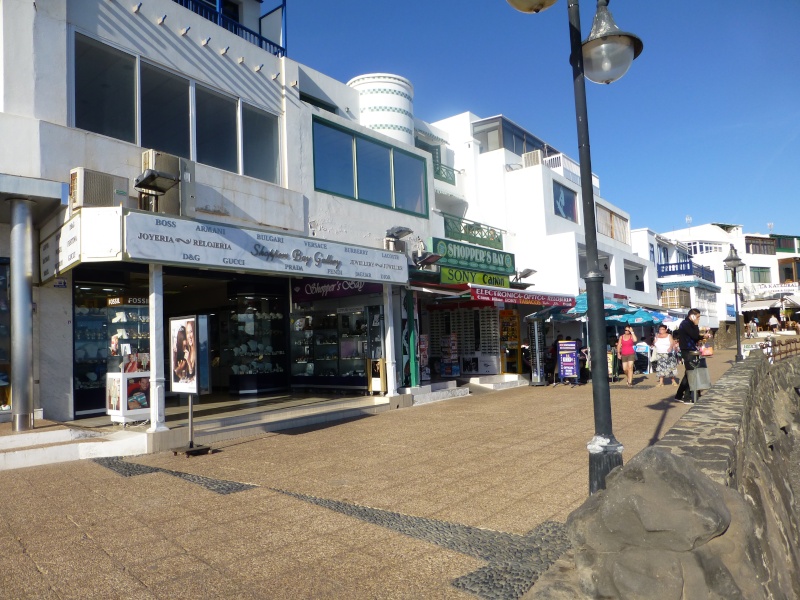 so now its pick your favourite restaurants really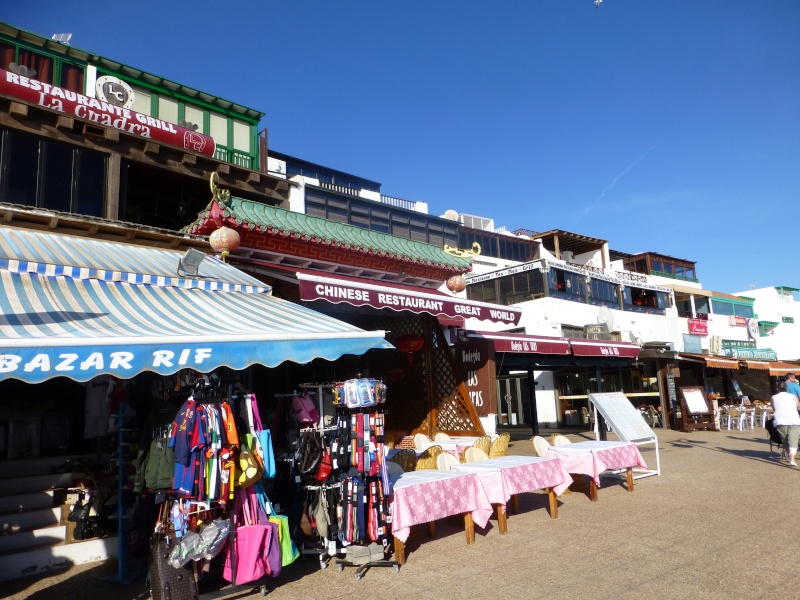 nice apartments lookng over the sea, no idea what they are like or if they are private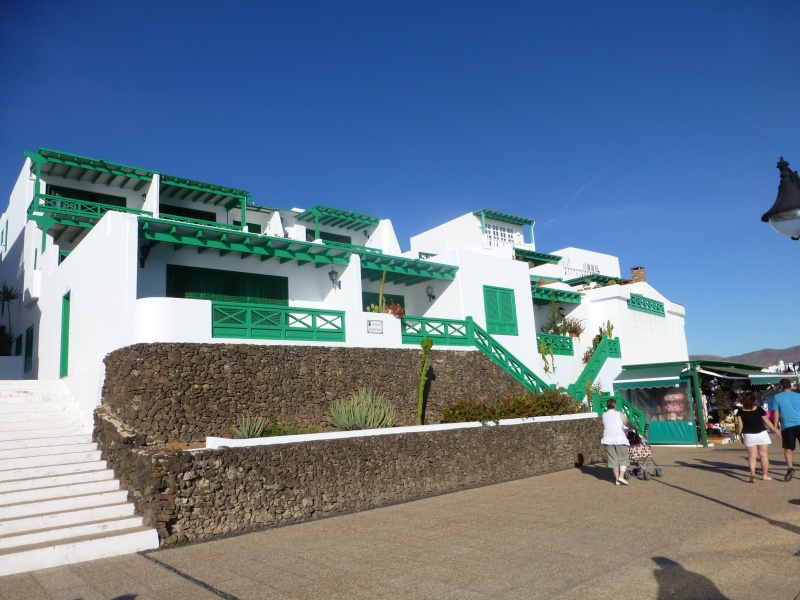 This was last times favourite resto for me but didn't win with us this year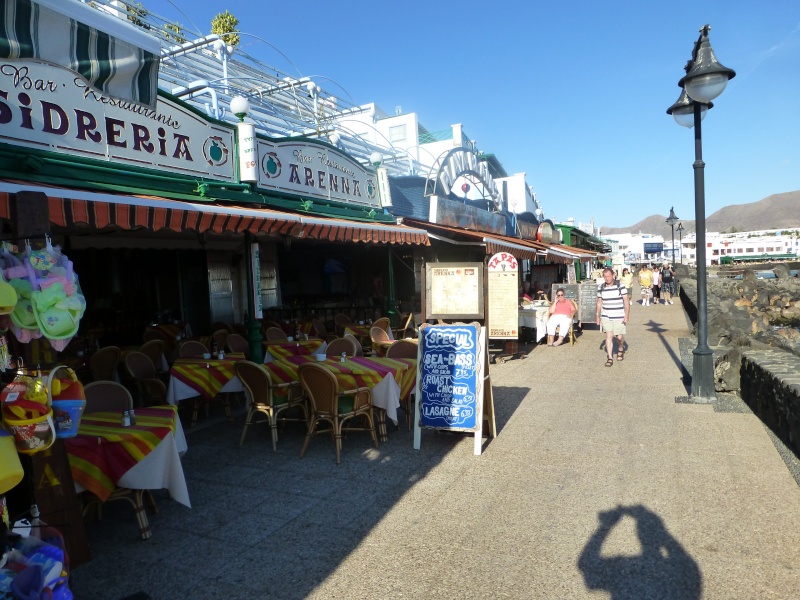 a new Indian restaurant opened, would have like to have tried but Mrs Db was not too keen on curries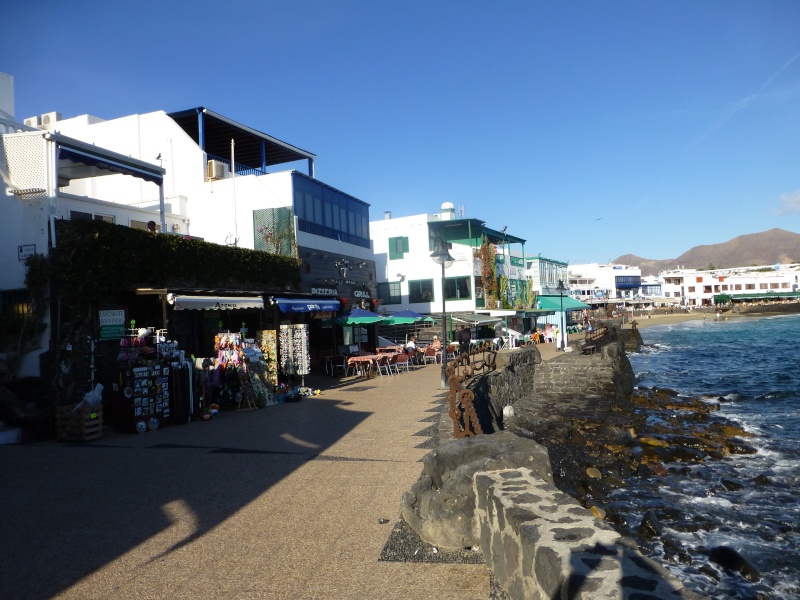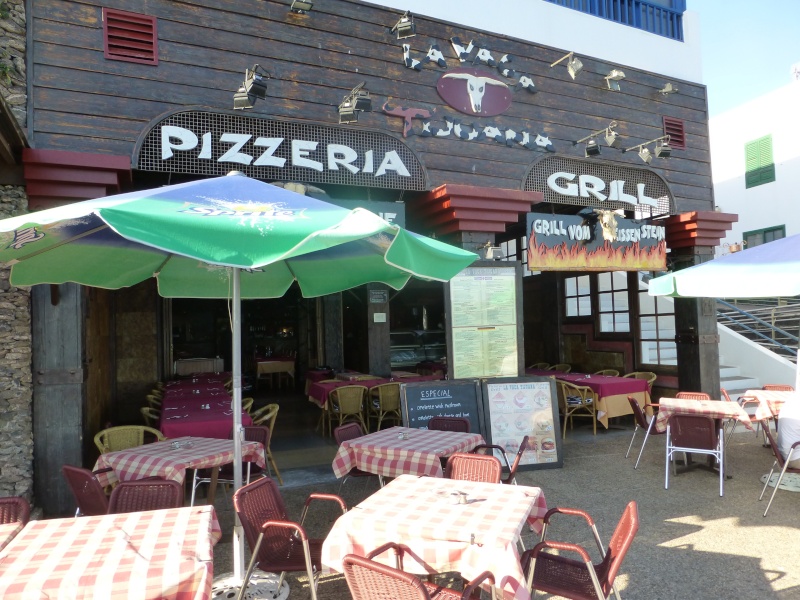 someone on TA once said, of here, I was served by the most rudest man in town
never tried them, so i can't comment
another Chinese restaurant I haven't tried in front of the town's beach
a drinking place with an English name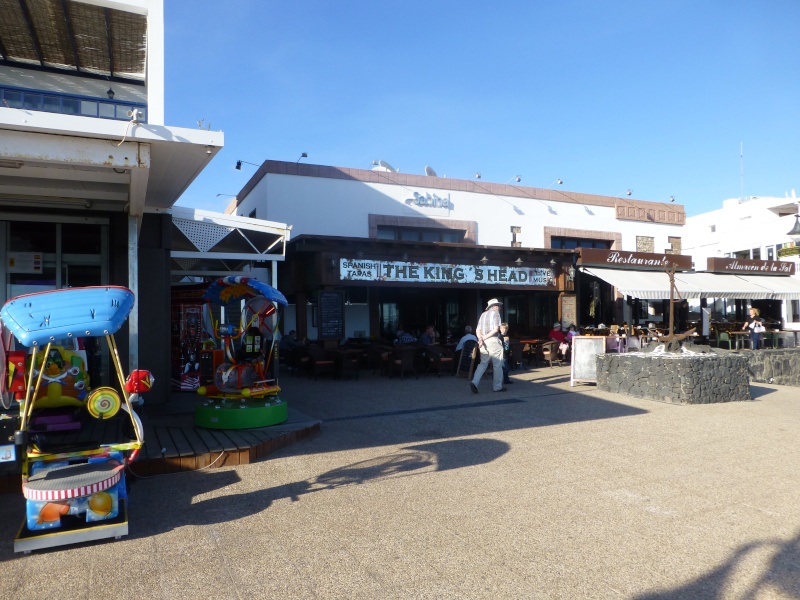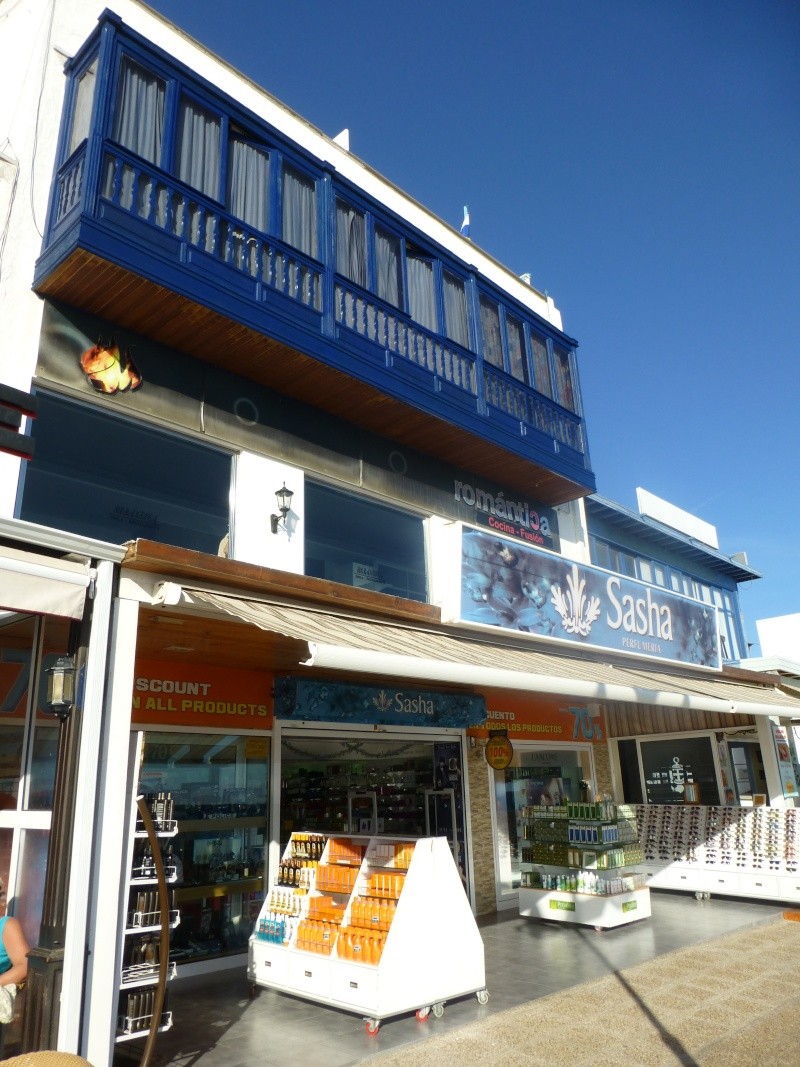 we had a beer here about 11.30am two years ago when it was a cloudy morning, although there was plenty of room, we were presented with a bill unasked for by me near the lunchtime, so for that we didn't eat there and I have a long memory
a shop for Mick or is it Meg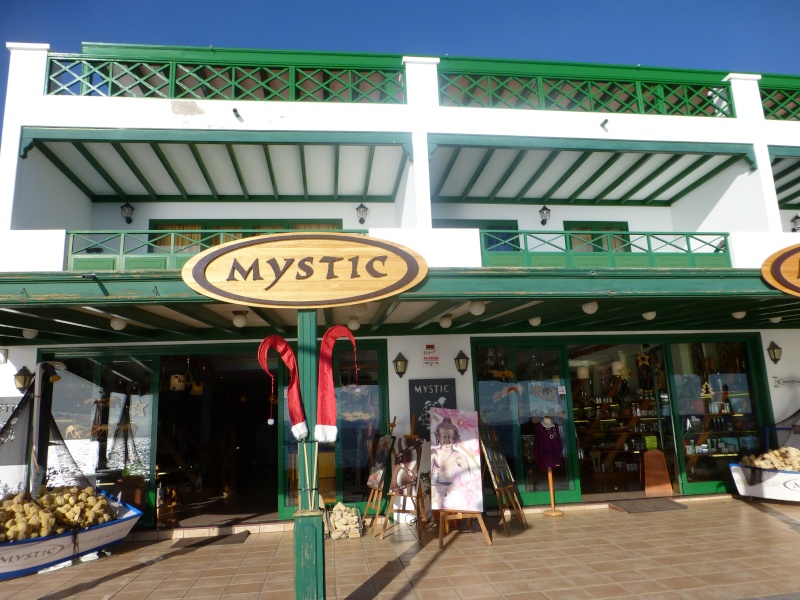 This year's favourite restaurant for us given for price and quality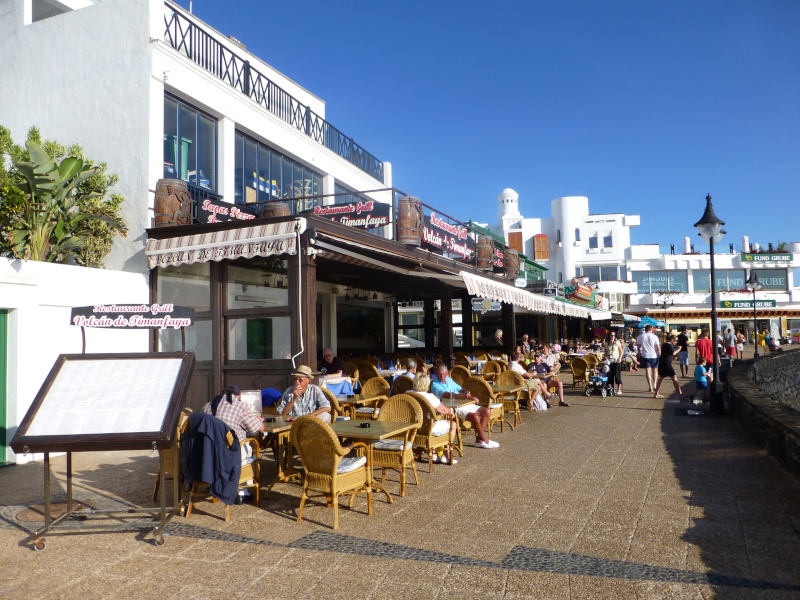 tucked away is this italian restaurant with the nice view from the balcony if you can get it, didn't try it this year as it seemed expensive for what we had last time
the Tipico Canario wasn't bad for price either
and Jumbo's chinese which we didn't use this year and they were a lot quieter, they use to have staff outside badgering you but that seems to have all stopped now, new laws have been introduced which seem to be working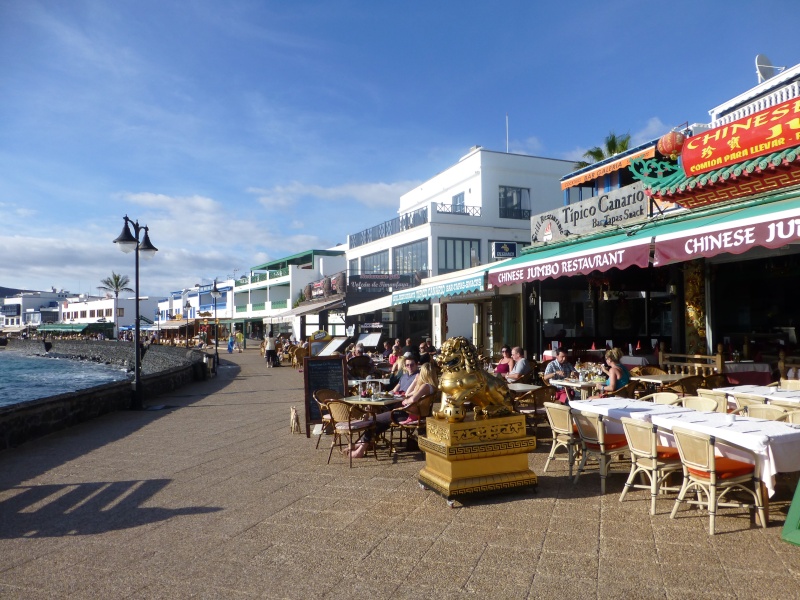 The new Fund Grube upmarket store built two years ago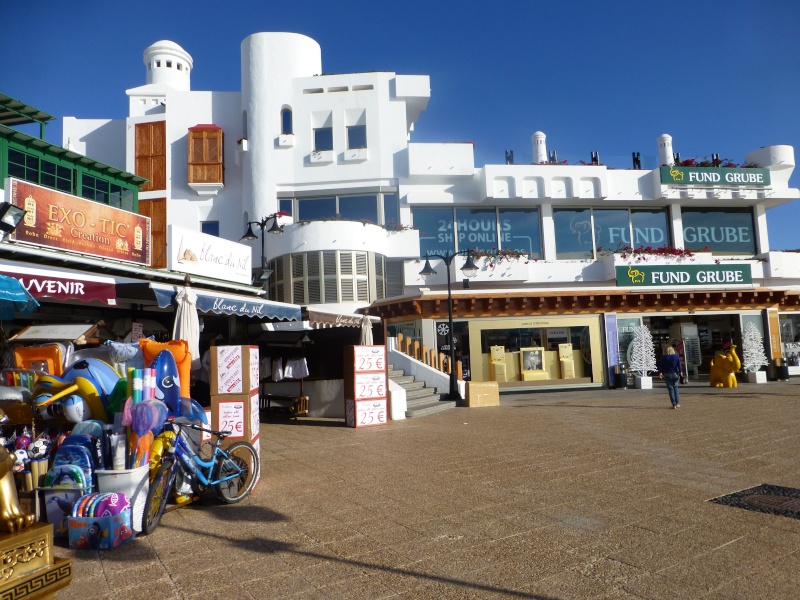 So now lastly on to the Papagaya Centre and it's few restaurants around it
it contains Molly's irish bar
the Jungle cocktail bar which had live entertainment each night and more people in there this year, a Burger King above it and a small resto next to it
I had not been up here before and it was on 4 levels

as you can see a few bars and restaurants incuding a fish and chip shop
also Wax's bar, this is the place to go for live football and scores, they had about six TV linked into every match going including the teleprinter scores
at the top was a sports bar but didn't go inside but nice view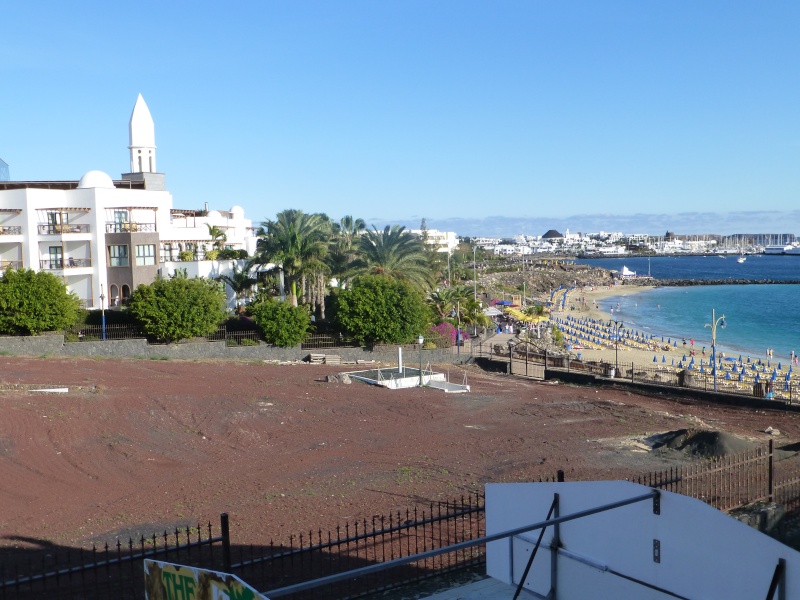 finally the Princesss Yaiza, snack bar which I have previously commented on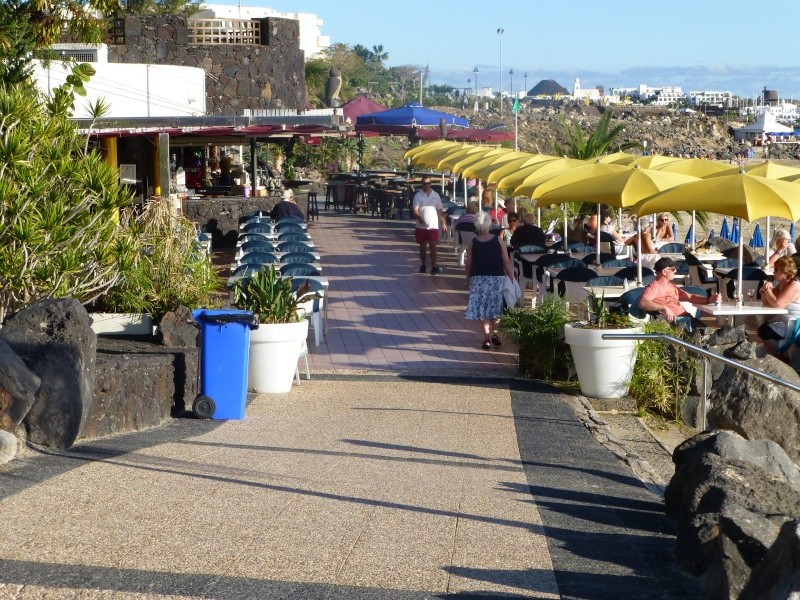 so that's my town tour, shall we go around again