Myself, San & Noo walked along the paseo & bumped into Daryn & Debbie, who had arrived not long after us. So we had a few beers at Robinson Crusoe's before meeting up with Tjay at the Piano Bar.
Cheers say the girl's.
I am not choking San, honest.
The Piano Bar was heaving outside as usual, so we had to go inside, but this is one of the best bar's for "mature" people, for a after the beach sort of day.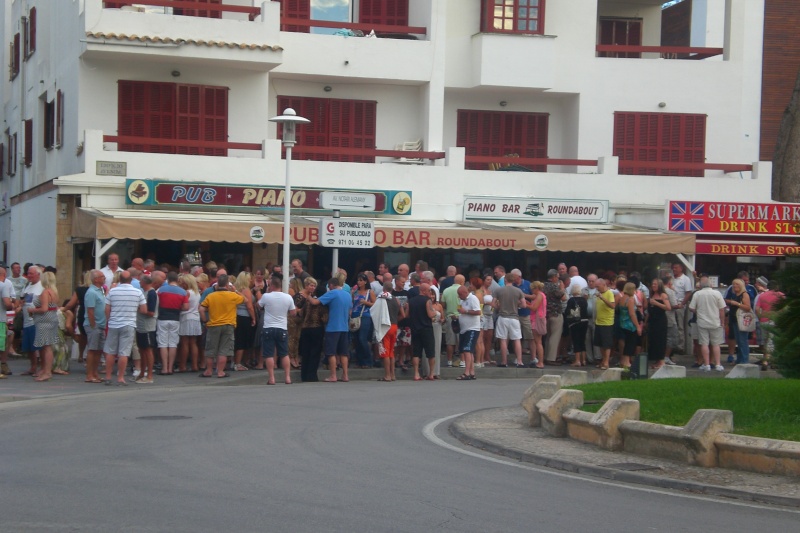 It is always a pleasure meeting Tjay, as he is a lovely guy. Me & Daryn really enjoyed having a drink & a chat with him.
The Piano Bar, in San's opinion, serve one of the best jugs of Sangria, 11.50 euro's for a litre plus your first glass free, so San & Noo were well happy.
A bevy of beauties.
Me & Daryn had some serious issues to discuss, such as , who will turn up tomorrow night at the meet up, & wouldn't it be a shock if Beeech turns up, I doubt it we both said, things like that.
Noo waving her arms in the air, like she just doesn't care.
A great couple of hours we had, so we said our goodbye's, as Daryn had to go & have a steak pie, chips & peas, a great Spanish delicacy.