Well we had an early visitor that couldn't make the main meet up date, so we met him at the Saboners apartments before going for an evening drink.
The girls thought it would be an evening of dancing so they came prepared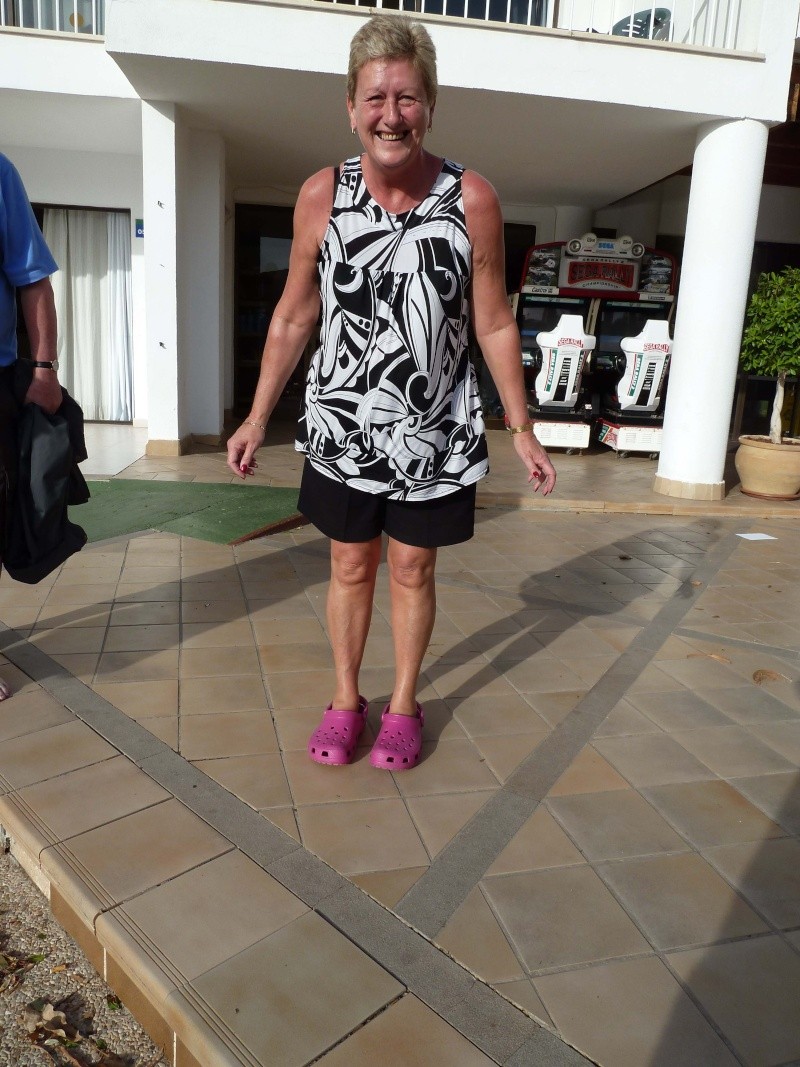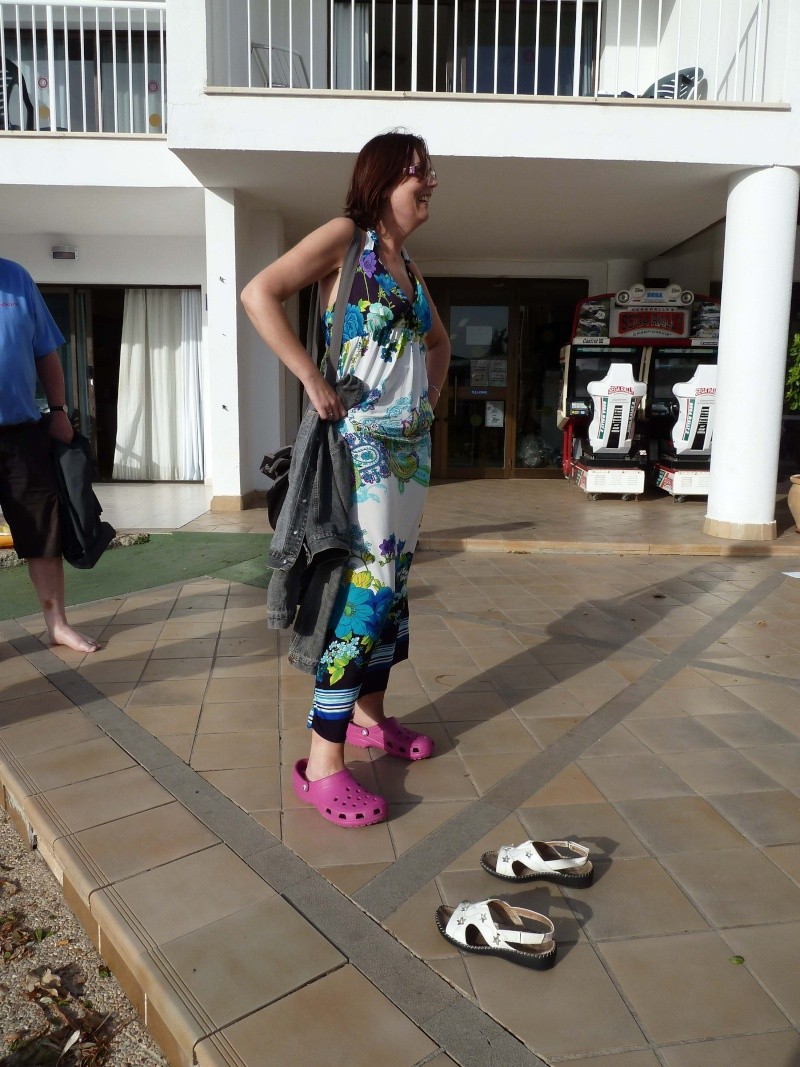 We made our way down to the Piano Bar, but, as we had spotted on the bus on the way back from Santa Ponsa the previous day, it was amazingly packed, far more than last years impromptu mini meet up, there must have been at least 200 people on the pavement outside, let alone the amount of people inside! It was rammed. However we managed to meet Tjay in the crowd outside and we had a chat for 20 mins or so while we downed our pints.
I actually didn't feel safe there, as it was so squashed you could easily have your pocket picked whilst you was walking out with drinks in your hand, so we only had the one pint there, and then went to the Brittania bar opposite instead.
We had a few there, and then, because of the tales of the muggings from the black african women that were discussed by Tjay and his friend - an unfortunate victim even though he was a big bloke - we started to head out of magaluf, we got as far as Finnegans bar, where we stopped and had a few more drinks, and then, as they had live music on, we stayed and had a meal as well.
We walked home from there without incident, think we ended up having a nightcap on the patio of our apartment, although that might have been another night, - it's all a bit hazy now