Well we all needed a well earned drink, as it was very hot at the Tournament, so we adjourned to Finnegan's Bar. Mark, Jan, Debbie & Beeech, decided that they had not had enough of the sun, so they sat at the "naughty" table.
Whilst others decided to have a bit of shade, to cool down. Brett & Kelly, sticking her tongue out for some reason.
Deb's & Don chillaxing over a well earned drink.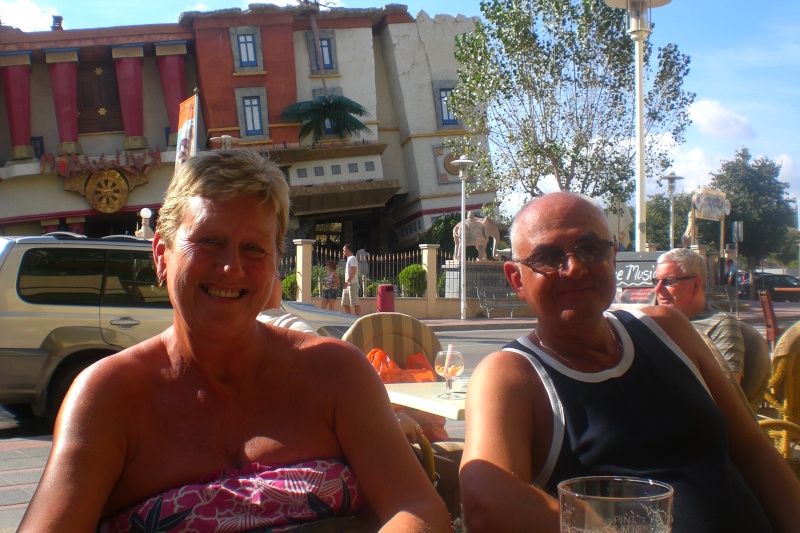 Noo & Kelly, with her tongue now in, with the 4 in the background still banished to the "naughty" table.
Me saying to RM, "Is this Slingshot really that scary."
RM says, "Don't be a wimp have a go, but smile for the camera."
Roamer & Daryn, now fully clothed, with Daryn saying, "Did that Strawberry Blonde guy really win?"
Brett saying, "Dad, stop taking blxxdy photo's of me, you know we don't look alike, Beeech said so."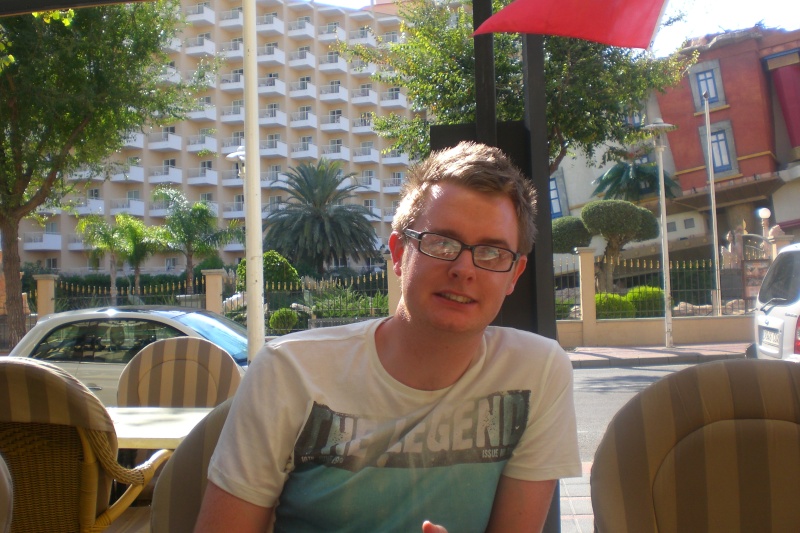 Daryn & Debbie relaxing as unfortunately it was their last night.
As Mark was sitting in the full sun, his bonce was getting hotter & hotter. So what better than to buy a
BLACK
hat with a
PLASTIC
lining, that was made in Gainsborough in Lincolnshire, to cool your head down. 2 euro's well spent there Mark, as he was sweating far more than before.
Don as one of the Blue's Brothers, Jake or Elwood.
And Daryn as one of the other's.
A photo of some of the group taken by Black hatted Mark. Was Beeech having a quick 40 winks?
A good afternoon was had by all,
but unfortunately all good things have to come to an end,
so we said our goodbyes until the 2013 MF Golf Tournament.
Who will be at that one?