Well after the fantastic surprise visit of Beeech at the meet up,
we all decided to bring the golf 24 hours forward to Tuesday afternoon, so Beeech could partake. Unfortunately Delboy wasn't there to try & retain the trophy he won last year. But 12 of us entered the fray at the scene of San's triumph, at the 1st MF Golf Tournament in 2010, Fire God's Challenge.
3 teams of 4 players, Game 1 Mark, Jan, Brett & Kelly. Group 2 Deb's, Don, Roamer & Ramblinman. Group 3 Beeech, Noo, San & myself. First of all for my group, was who was playing with what colour ball. High anticipation of what was about to follow as Group 1 "teed" off, from the first hole. Followed by Group 2, keenly watched by us in Group 3, as can be seen by Noo & Beeech watching what Don was doing. San was too busy talking to Ramblinman, about when they should go on the Slingshot, so her mind was not quite on the game.
Don was doing pretty well..............................................
until he found the rocks. How did he get out of there without dropping a shot?
Deb's had her emergency rations with her. She told us that it was water, yeah right.
Not sure what sort of face RM was pulling here, but it was quite camp. Cheeky grin on Beeech's face as well.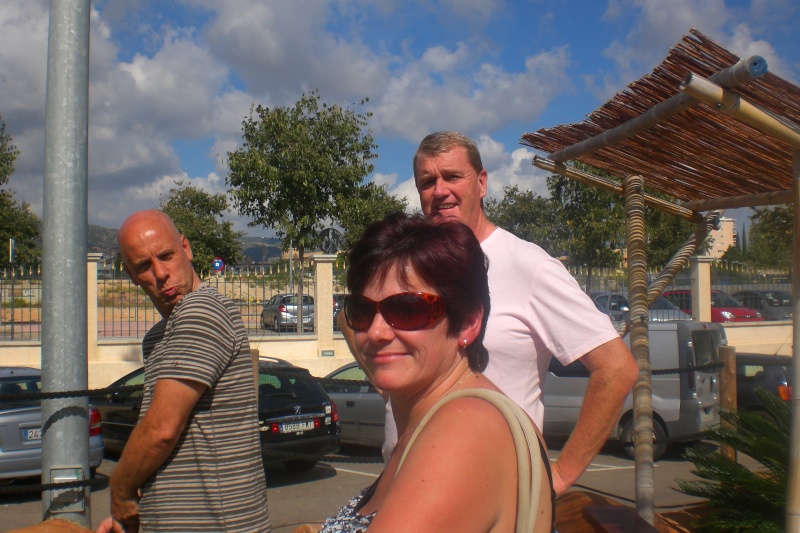 But the campness was catching, as I found out.
Some of the golfers having a break, & taking in the views of this fabulous looking course.
Beeech said, "Are we still in Magaluf?", & I said, "No Beeech we are in Palm A Nova.
San was doing her best to put me off my stroke, ooh Matron. "Michael, smile for the camera?" "San I need this for a par."
Brett was trying his best to get tips off of Jan.
But she was wise to him, & off she went with her tips still under wraps.
Up ahead of us Group 2 were getting a couple of holes in one. First of all RM on the 9th hole, then Don on the 12th hole, which TBH was one of the hardest holes on the course IMO. As San & Beeech found out, each scoring a 10.
Noo, with a slight shock on her face after Don's hole in one. Bless her she thought that the highest score won.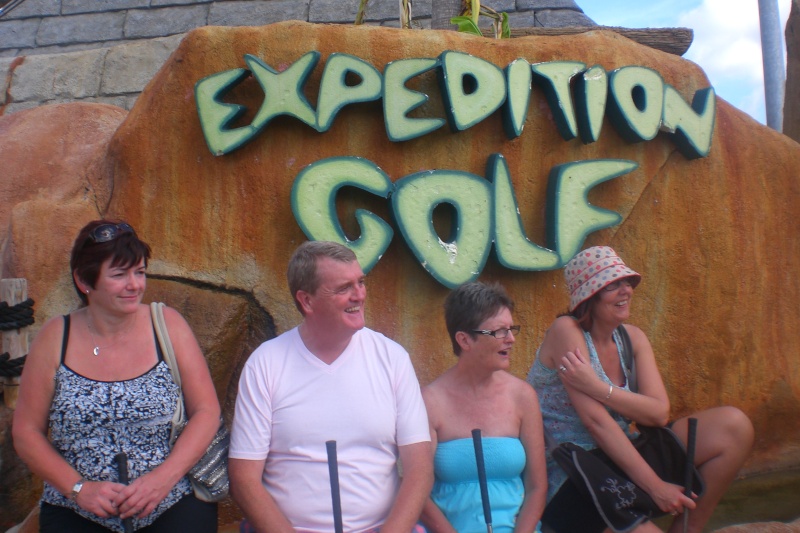 A great photo of my 3 fabulous looking playing partners.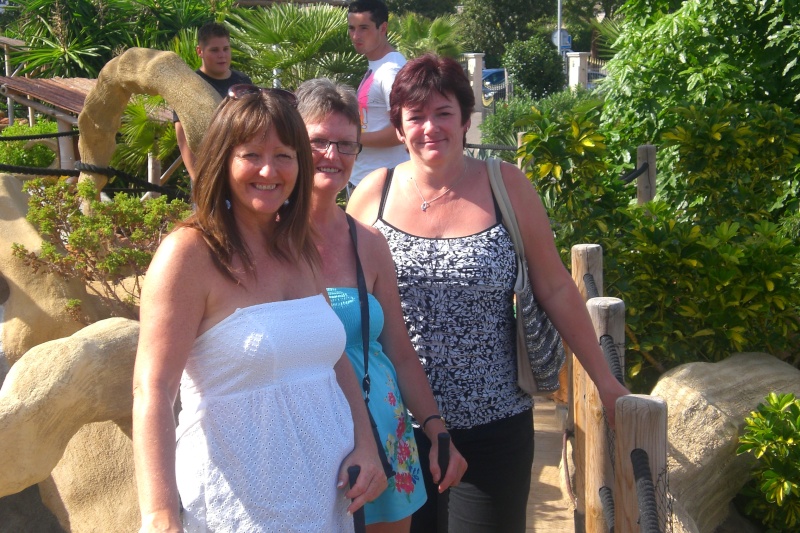 Noo & Beeech at the bottom of the valley at one of the last holes.
So the 3 Groups had finished their 18 holes & the scores were totted up. 2012 had a new name to go on the very expensive money no object Trophy, & that was Mick, seen here being presented it by Daryn, both sucking in their guts for the camera.
Here are the
doctored
score cards that never lie.
Then we adjourned to Finnegans Bar, for a chill out, a few bevvies & an infamous hat.
(With thanks to RM & Mark for use of their photo's in the making of this blog.)