Hotel Ses Savines, San Antonio, Ibiza.
8 – 17 May, 2012
The hotel is only 2* but is in a 5* location - right on the paseo, across from the beach & about a 10 minute walk around the bay from the centre of town. I knew roughly what to expect as I'd done my usual research & had walked past it many times on my last visit to Ibiza (albeit more than 20 years ago!) & my parents stayed there a few times in the 60's/70's!
It is old & traditional, privately owned, quite small (4 floors) & on a very large (overgrown!) plot with swimming pool, tennis courts & crazy golf. The owners (in their 80's & quite doddery) live in a villa in the grounds & shuffle over to the hotel every day to look around & have their meals in the restaurant. The plot must be worth millions & I imagine developers & the big hotel chains must be itching to get their hands on it - which, I think, would be a shame as I like it the way it is. The staff were really friendly & helpful & other guests were mostly British - but with a good sprinkling of other nationalities. Also, being very early in the season, most were of a "more mature" age (old, in other words!) with few children about. It was interesting to learn that many guests were regulars & had been coming for years.
In-room safes cost E2/day with E3 deposit; air-con (didn't need) was E6/day; TV remote (didn't use) was E10 deposit only.
There was a computer terminal in the games room, free WIFI in the foyer/lounge & a luggage-weighing machine.
There was live entertainment every other night on the terrace, some of which even I enjoyed (I'm not usually a fan!!). It was always well attended with a good atmosphere &, being right on the paseo, lots of passers-by stopped to enjoy it too.
Perhaps the best thing about our stay at the Ses Savines was the price - we paid only £255 for 9 nights for the 2 of us with Alpharooms (including HB & sea-view supplement!!!).
The hotel & grounds from various points around the bay.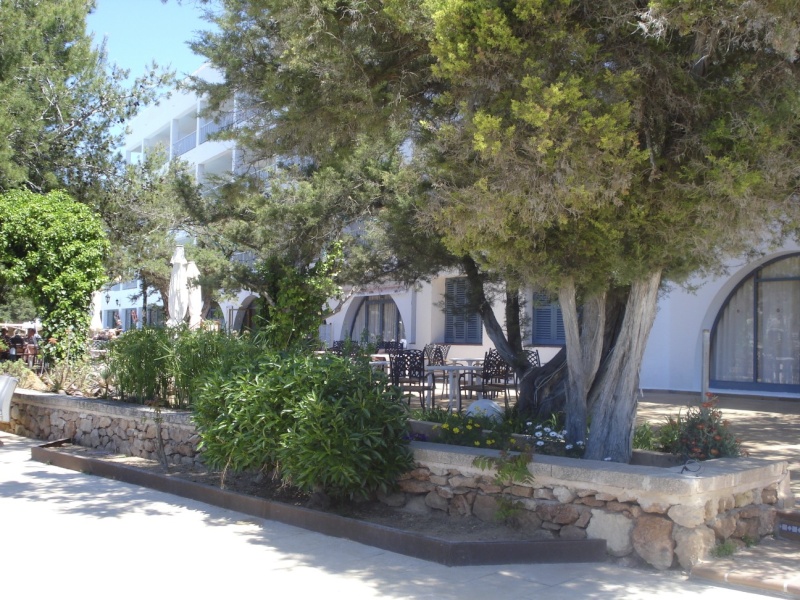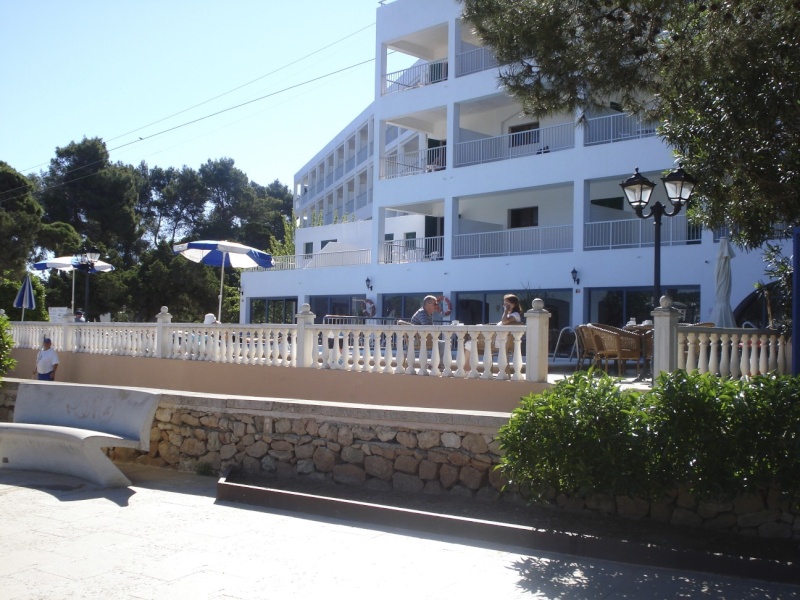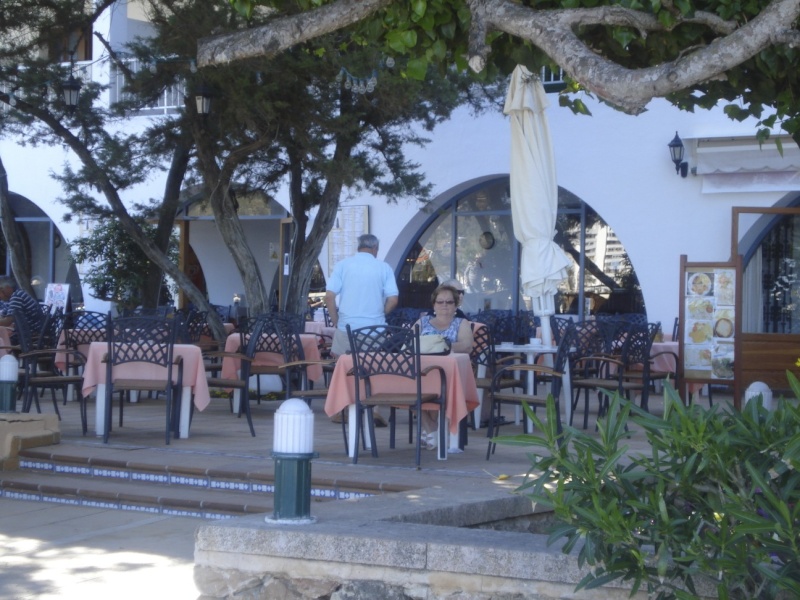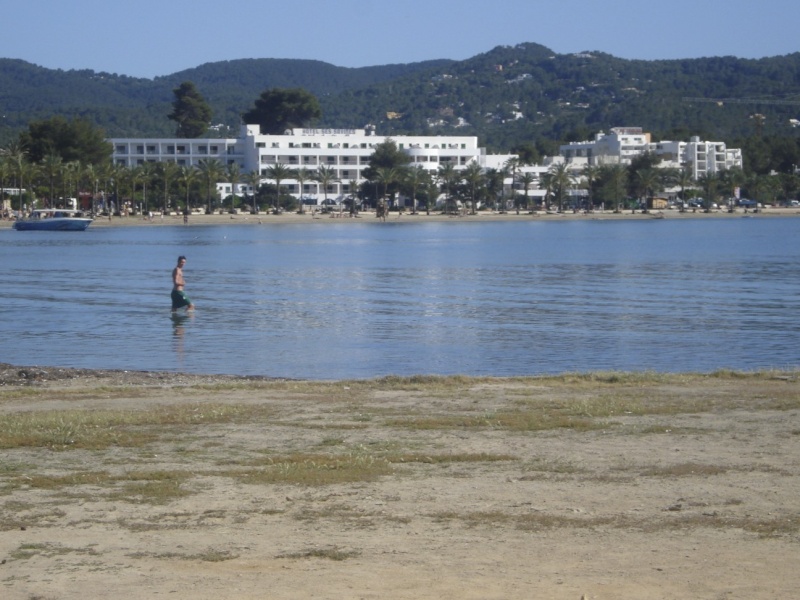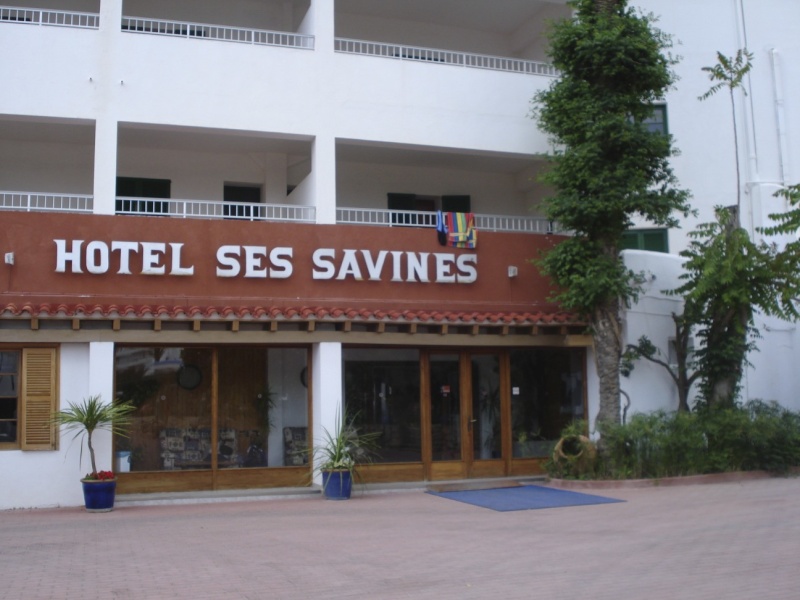 The dining room, smallish bar & lounge etc all look out over a pretty terrace and the swimming pool - which also has a couple of sandy areas with loungers next to it. The terrace opens directly on to the paseo & the beach with beautiful views across the bay to San Antonio town in one direction & the "bay area" in the other.
Public areas & views from the terrace.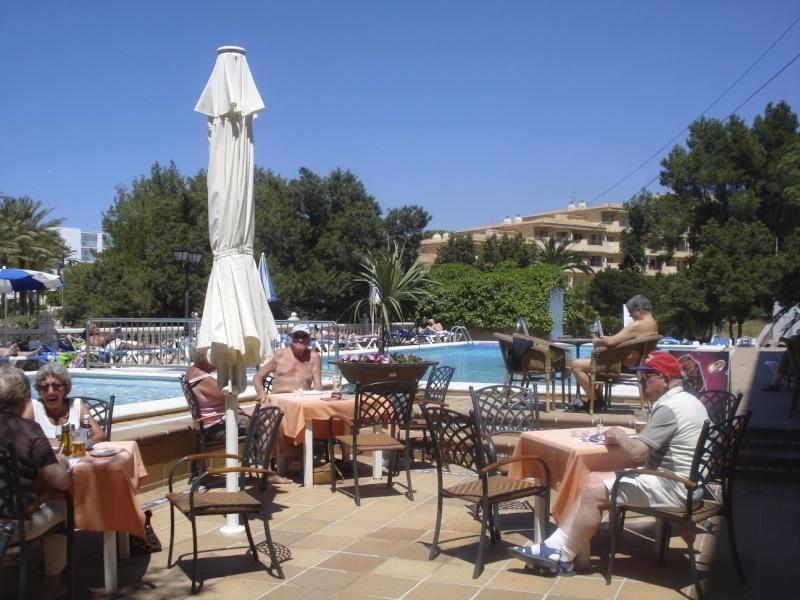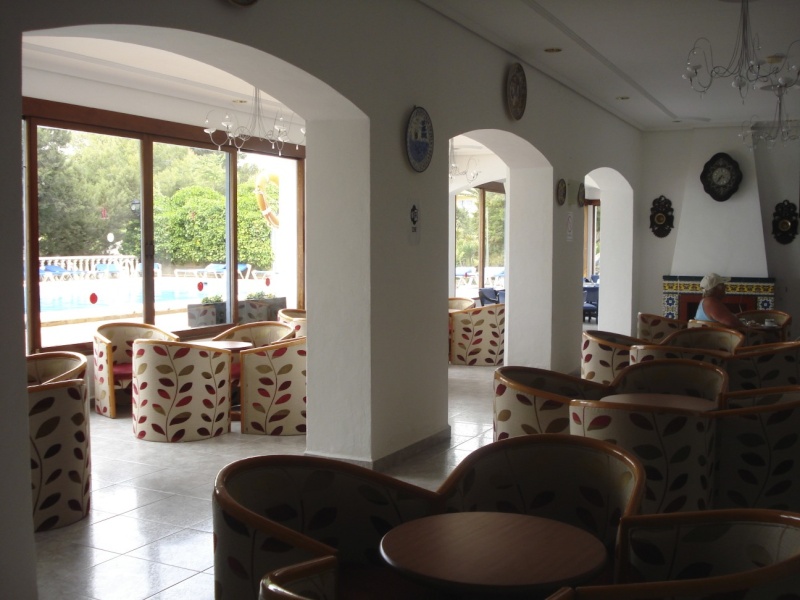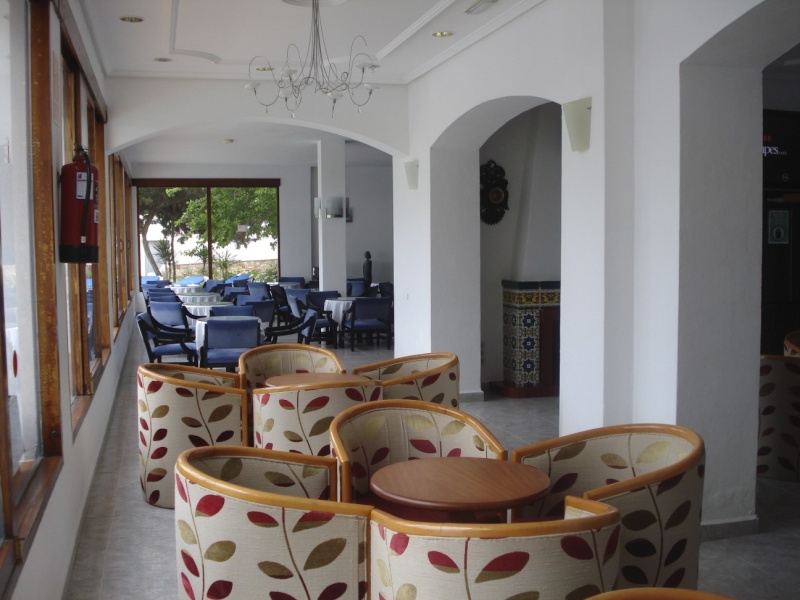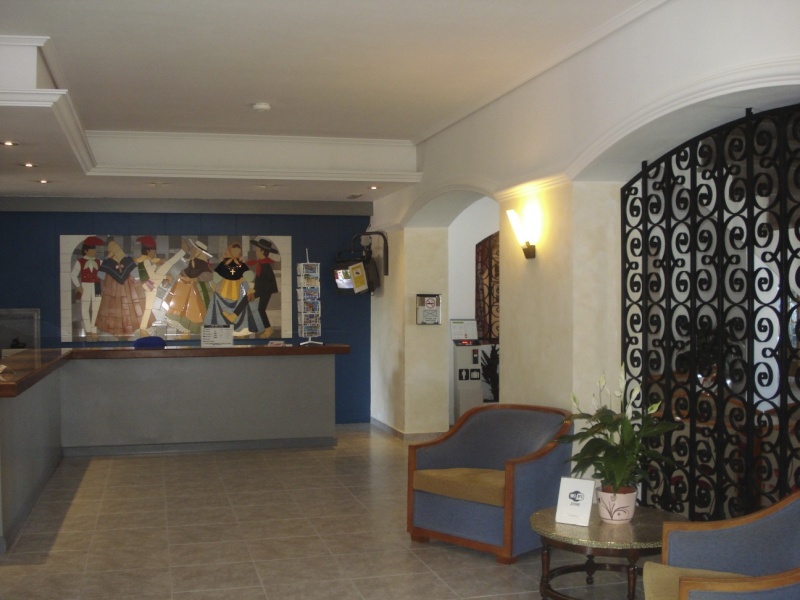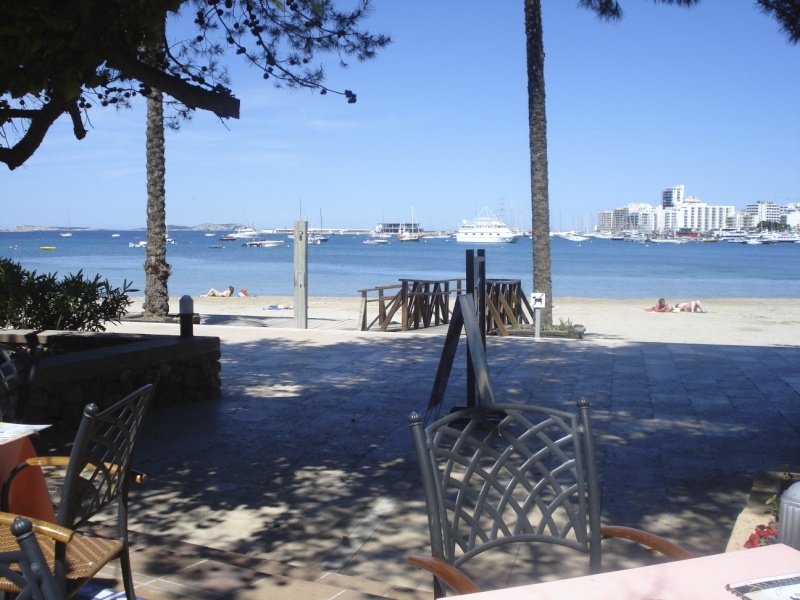 We stayed half-board & the food was as good as any I've had in other 3* and 4* hotels. The usual buffet breakfast & dinner - well cooked & a good, varied selection. One really nice touch was an electric juicer & an enormous bowl of oranges on the terrace every morning so that you could squeeze your own fresh juice. Wine was average price - between E8 & E14 a bottle but drinks at the bar were a little more expensive than normal.
Finally, the rooms - the reason, I think, for the Ses Savines being only 2*. From the reviews I'd read, I was expecting them to be basic - & basic they were! This didn't bother me in the least (in fact, I thought they had a real charm) as they were spotlessly clean & had everything we needed (apart from a fridge). I guess, though, that they would not suit some people. We paid extra for a sea-view & our room on the corner of the 3rd floor, was huge. It had 4 beds & there was still enough space for us to practise our "moves" ready to hit the clubs (!!!). We had a TV, a smallish bathroom & a big walk-in wardrobe with hanging space, shelves, drawers & the safe. There were beautiful wooden shutters on the window & on the old-fashioned French doors to the balcony – which, again, was enormous. It was about 6m x 3m - the biggest balcony I've ever had in a hotel - & the view was amazing! We also, unusually, had a window in the bathroom - with the same stunning view.
Our room & views from the balcony.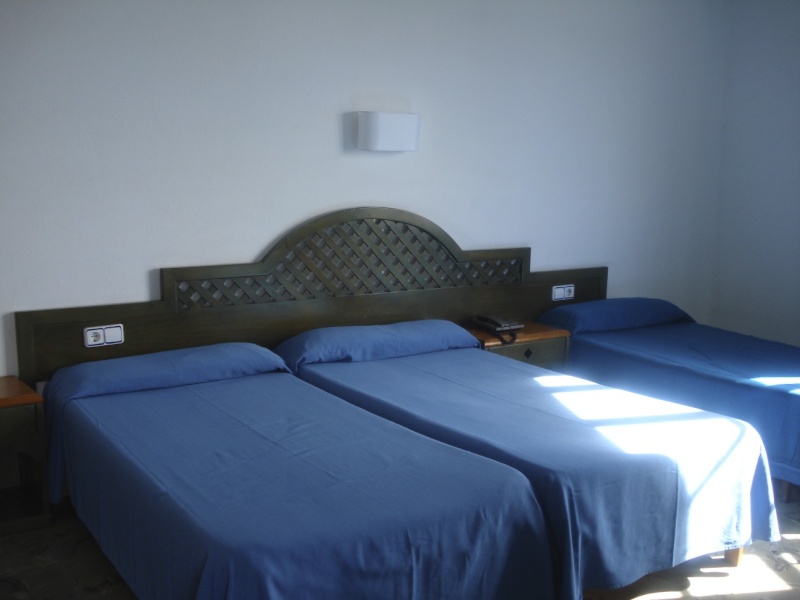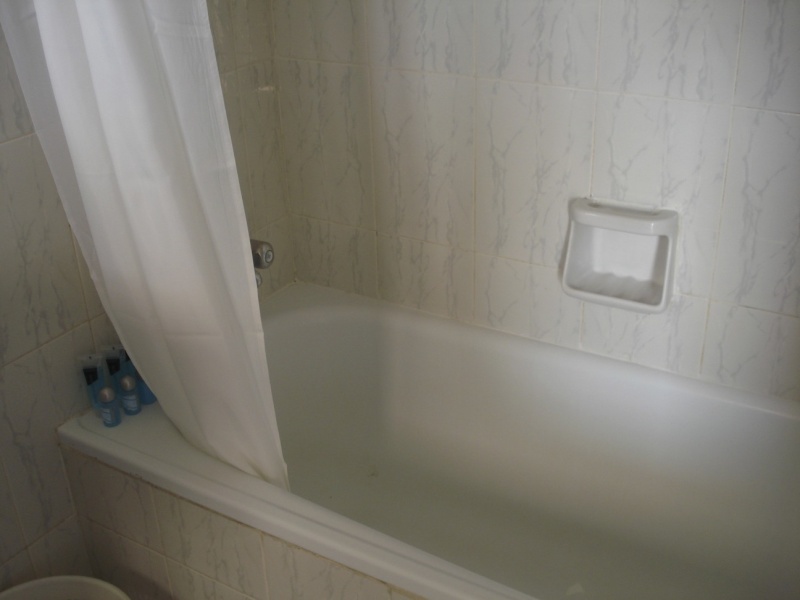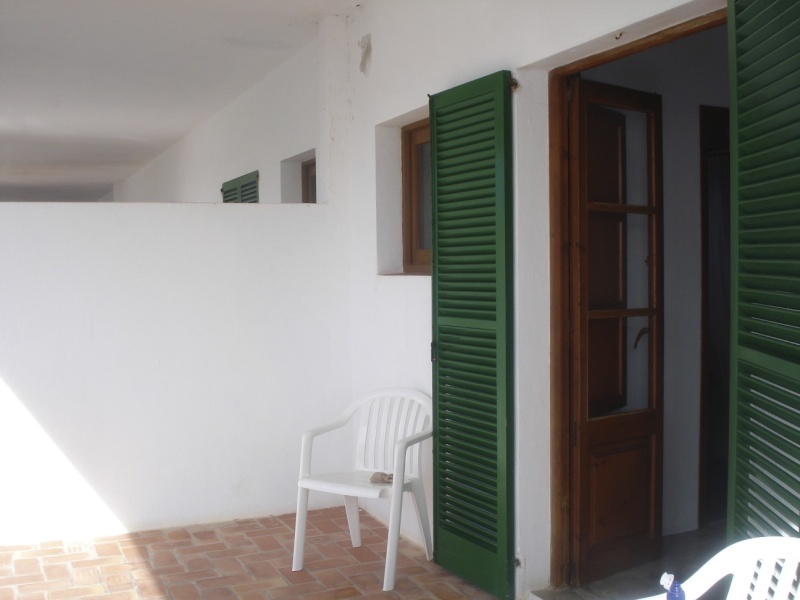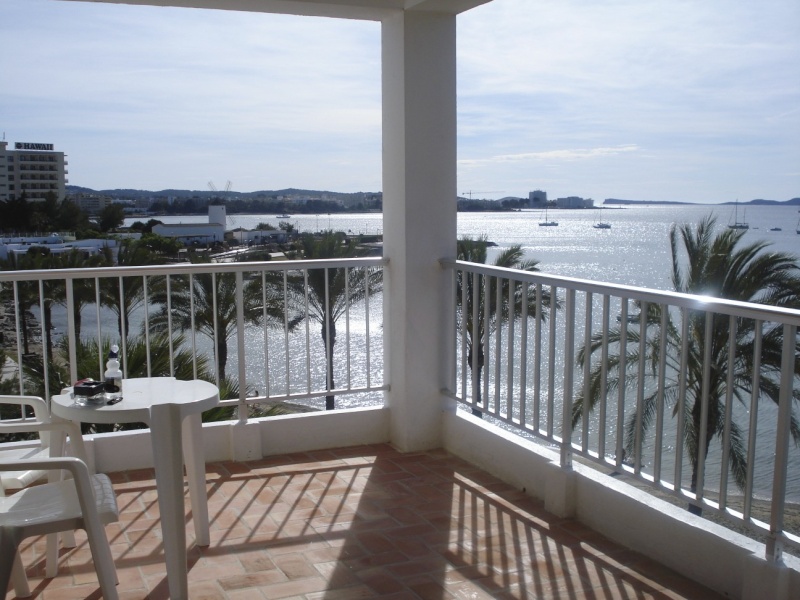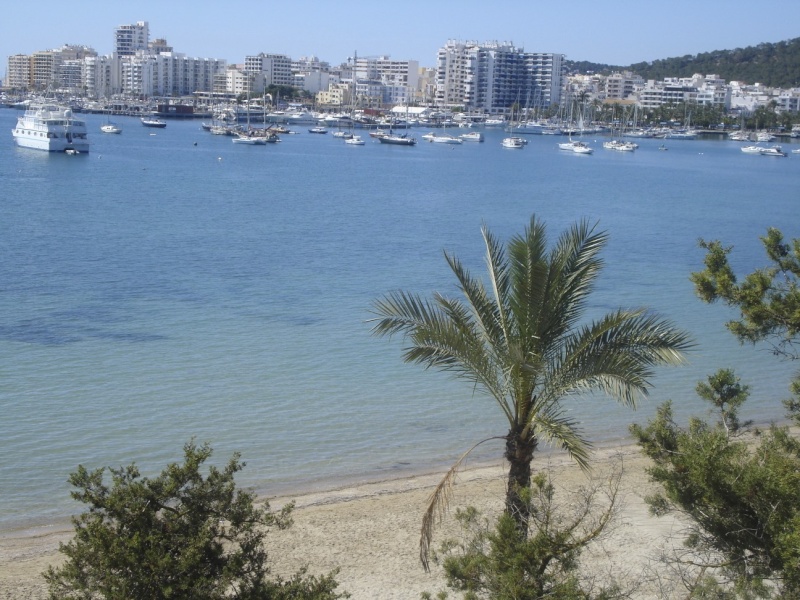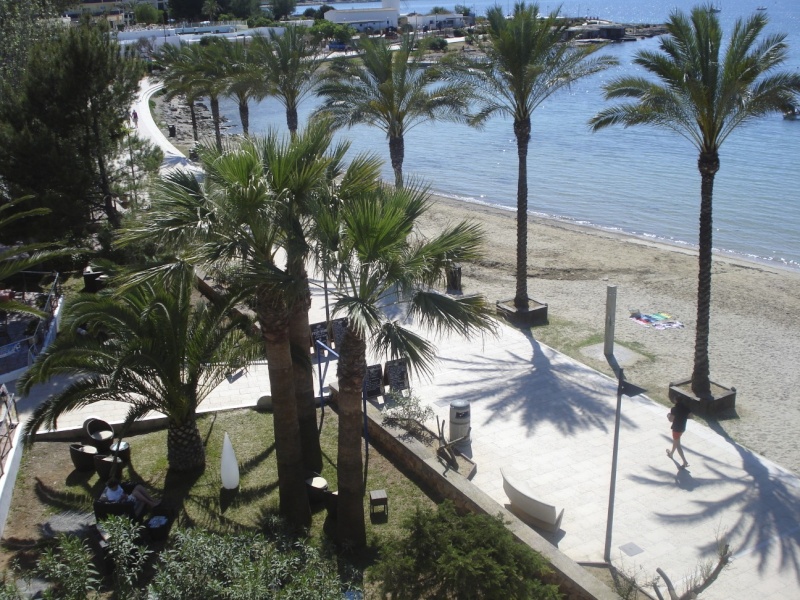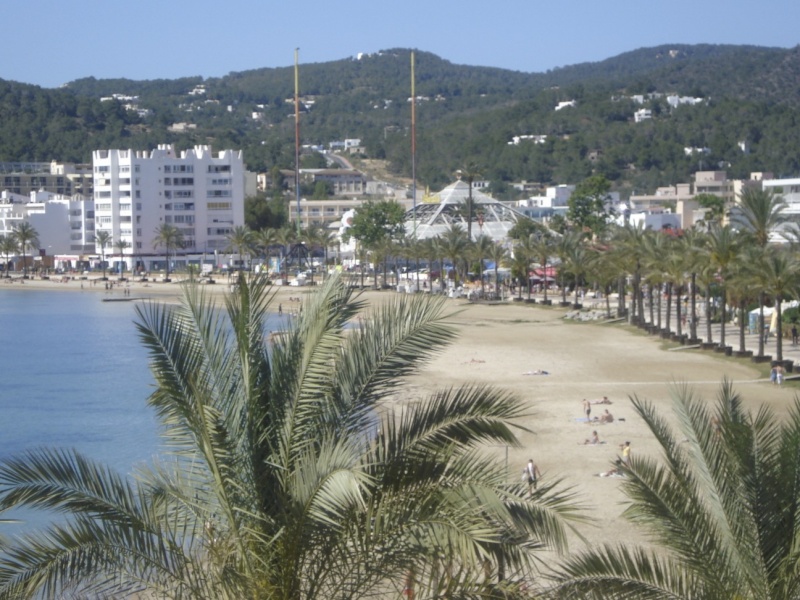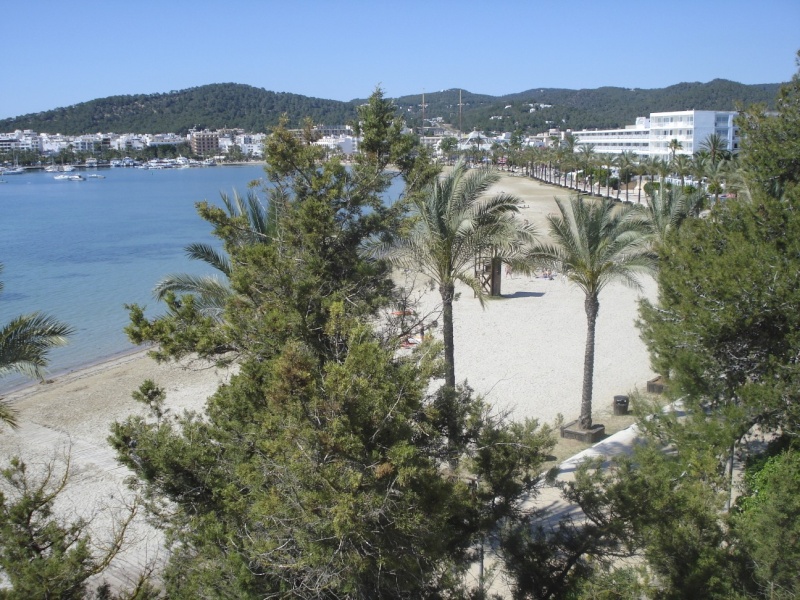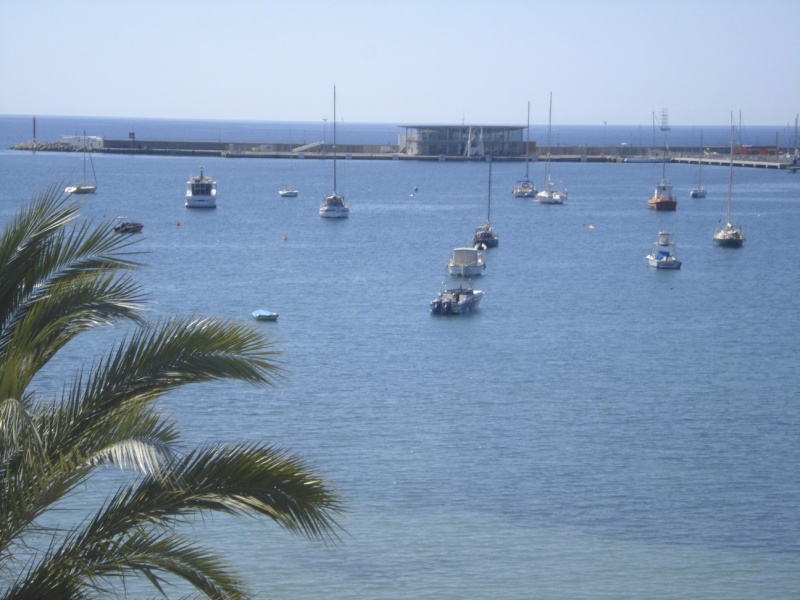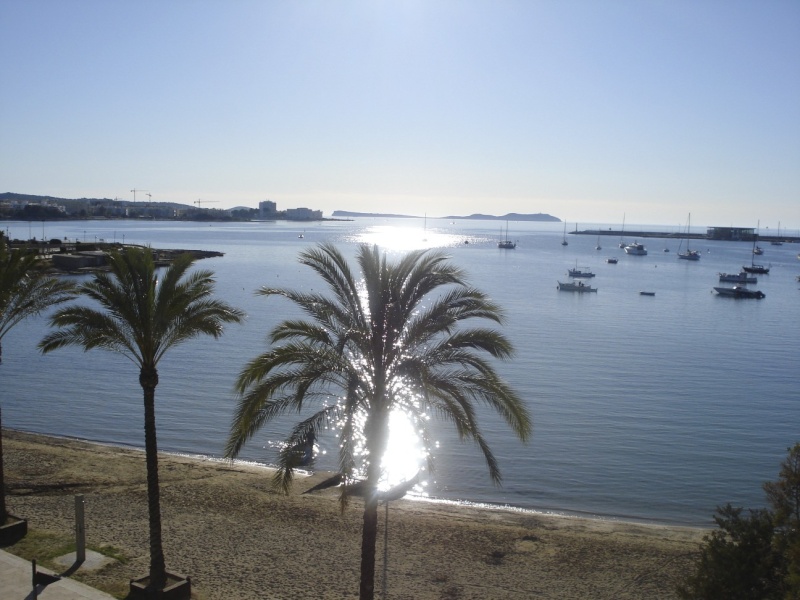 This is an early-season review & I would definitely return at this time of year. I think things could be slightly different in high-season, though, when there would be lots more young clubbers staying there.