We stayed in the town of Soller for 6 days in June 2007, it was our first time in Soller but certainly not our last. We had a hire car and were following the first signs we saw pointing to the centre which turned out to be a mistake as the street became too narrow for the car to go down and I had to reverse about a couple of hundred yards on to a main street. We eventually found our way to the centre via the main street. Our hotel was a few minutes stroll from the main square and was next to a large car park.
We immediately fell for Soller's charms as soon as we had settled into our hotel and went for a walk round. Soller Is a beautiful traditional Mallorquin town set in the Soller Valley, it was once the home of the orange traders who built impressive town houses with their wealth. Soller, considering how many tourists visit on the train every day, remains unspoilt and very traditional in appearance.
The main square is where most of the bars and restaurants are and is the perfect place to people watch. During the day it gets quite busy with people visiting on the train from Palma. Last year we went back for a day and found it to be extremely busy in the afternoon. Soller is definitely at its best when it quietens down in the late afternoon and early evening. I always feel you only get a proper feel for a place if you stay there and I thought that even more so of Soller it felt so much nicer when the "day trippers" had gone. Once you wander away from the square things get much quieter and the streets are very quaint with small shops and a few cafes here and there. It is nice to stroll round the town after you have eaten and stop off here and there for a drink before settling in the square to watch the world go by.
We took the tram to Puerto Soller and spent the day there and found it to be very nice. Puerto Soller is as much of a port/town as it is a resort. The hotels are all low rise and dotted around the bay so it doesn't feel like a resort, I thought it was like a smaller version of Puerto Pollenca. It has a very friendly and laid back atmosphere. I believe it is a bit more expensive than some of the larger resorts but in this case I would say you get what you pay for. It has an upmarket fell to it but still retains loads of local character which some resorts lack.
A huge plus about staying in Soller is you are very close to Furnalutx which has become another must visit place when we are in Mallorca. Fornalutx claims to be Mallorca's most picturesque village and it is pretty hard to argue against that. A stroll round the village and a stop of for lunch is a sheer delight and everyone should do it at least once.
We have always intended to go back to Soller and stay but as yet haven't got round to it but we will, It has a magnetic charm that makes you want to go back time after time.
The quiet but quaint streets of Soller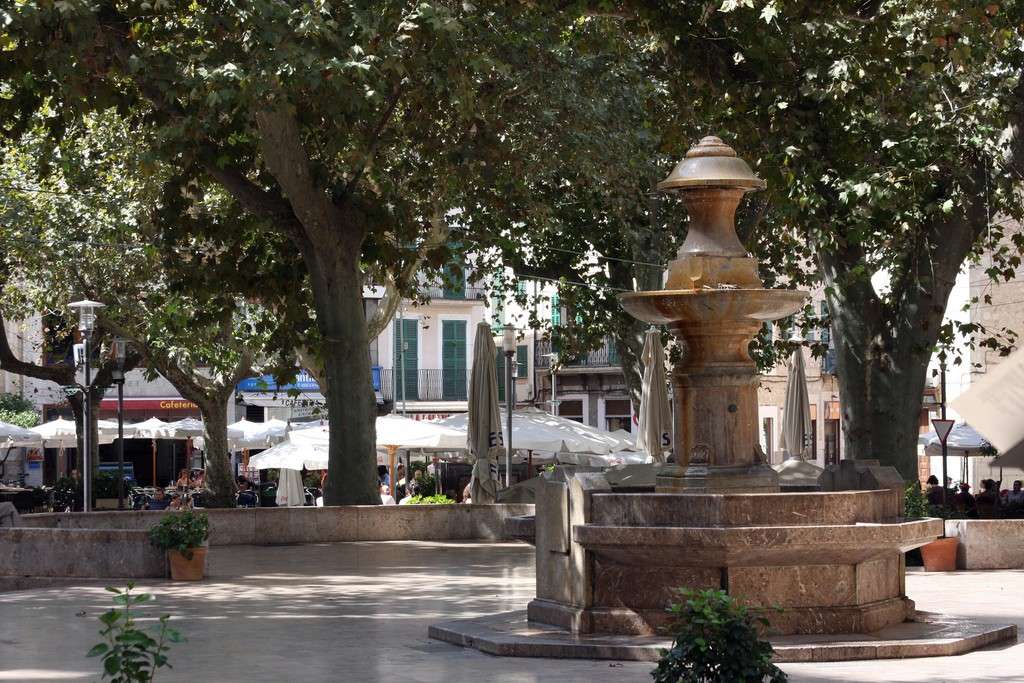 The local mode of transport (if you don't have a donkey
)
The port
The beaches are quite small here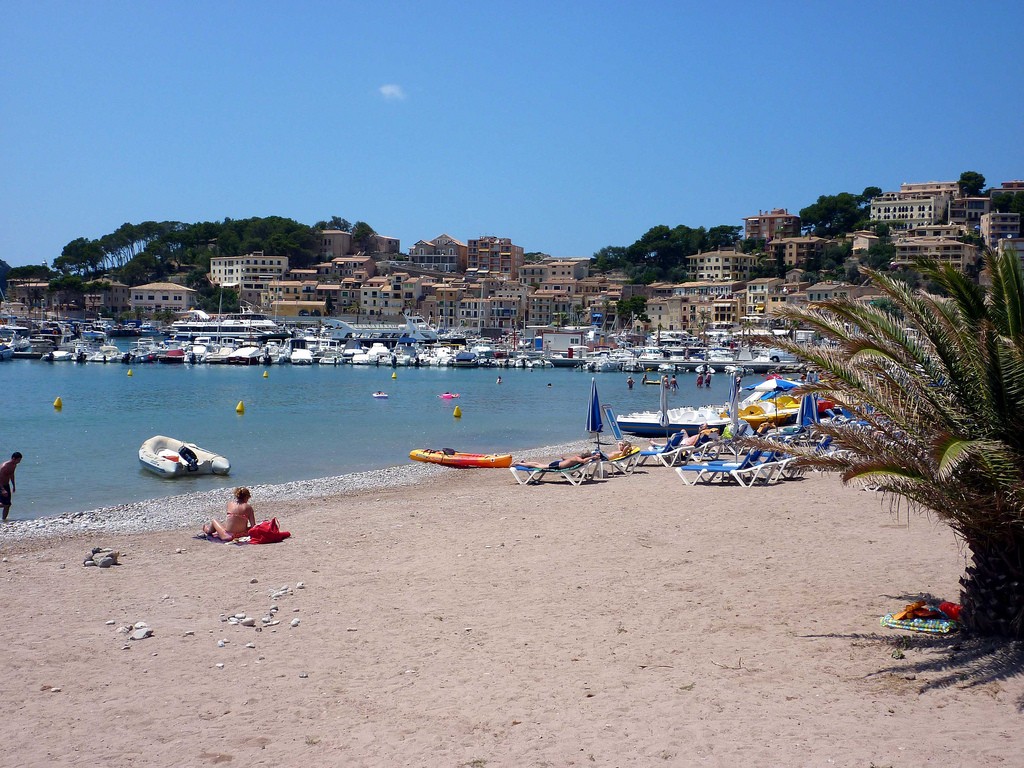 We stopped here on the first day for lunch, a tapas selection for 2 Mmmmmmmmm, so that evening we we sat down there for a drink and had a look at the menu it seemed a little uninspiring and a bit limited but it was very reasonable and we were hungry.
The food was fantastic, so much so we ate there every night we were in Soller. It was extremely reasonable and the food was heavenly. We always left tips for the staff and on out last night we got a bottle of wine on the house