Well we woke up to a bit of a cloudy start to the day, which we didn't want, but as it turned out 4 of the 7 days all started like that.
The sun tried to break through, but not properly until about 3.30pm most of those days.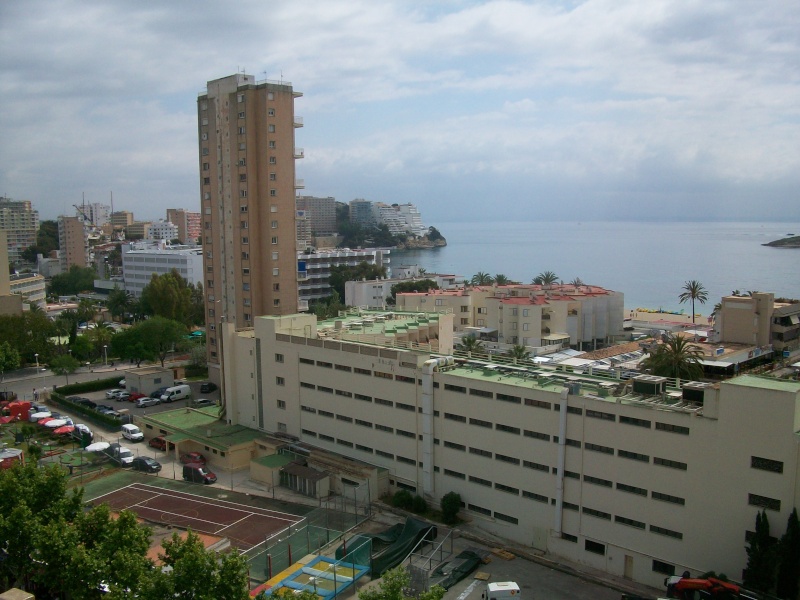 So we decided to take Noo for a tour of Magaluf & Palma Nova, after buying our provisions & stock up, such as bread, butter cheese, ham etc etc. We took her along the paseo, to show her the beach & see the work going on at the Wave Hotel.
We then had a cheeky pint at, spot the Bar by the pint pots.
We carried on walking along the paseo & decided to climb the Dalmatian steps at the end of Magaluf Beach. "The Dalmatian steps," I hear you cry, "why is that," because there are 101 of them.
Then went on to the Palma Nova beach, with Noo braving the sea, well her toes anyway.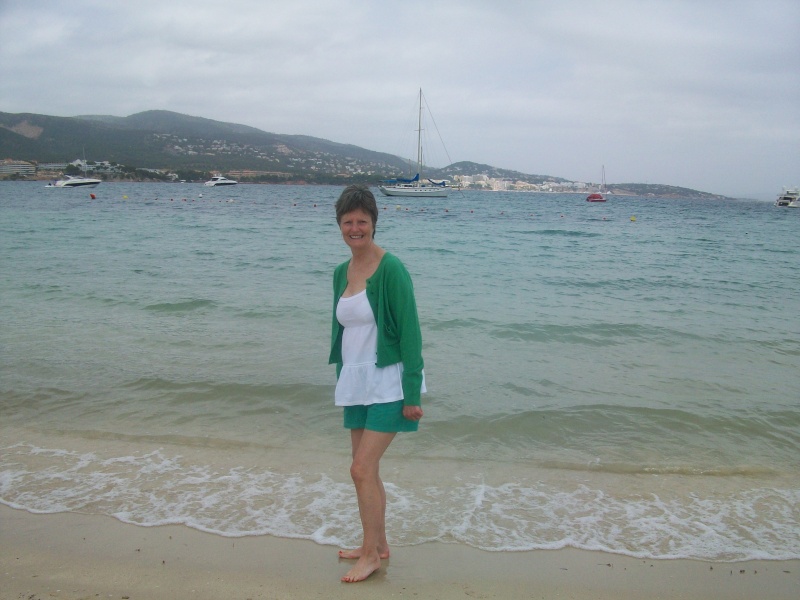 We then fancied a quick coffee, & I had a brandy, at the..............answer on the cup.
Possibly the venue for the October 2012 meet up??
All this walking had made us all a bit peckish, so later on we stopped off at Canto's, scene of last years October meet up, for a tapas., we also had a jug of Sangria, then a Banoffe pie between us to finish.
We shared this tapas, at 9.95 euro's, plus chips at 2.40 euro's, very very tasty.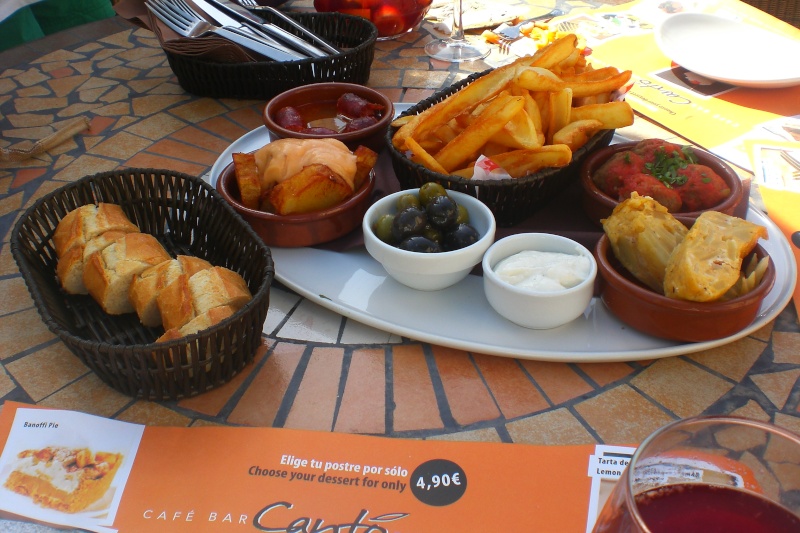 The Banoffe pie, at 4.90 euro's, came with 3 spoon's,
I was a bit annoyed as the girls sadi that they didn't want anything else.
All in all the bill with Sangria, at 8.50 euro's, came to 25.75 euro's, which we all thought was great value for money.
We then walked off the food, back to the apartment, ready for a quieter night out later.
Part 3 tomorrow.