Palma Nova
Palma Nova has three beaches which start at the headland of Torrenova, the first beach is called Son Matias Playa.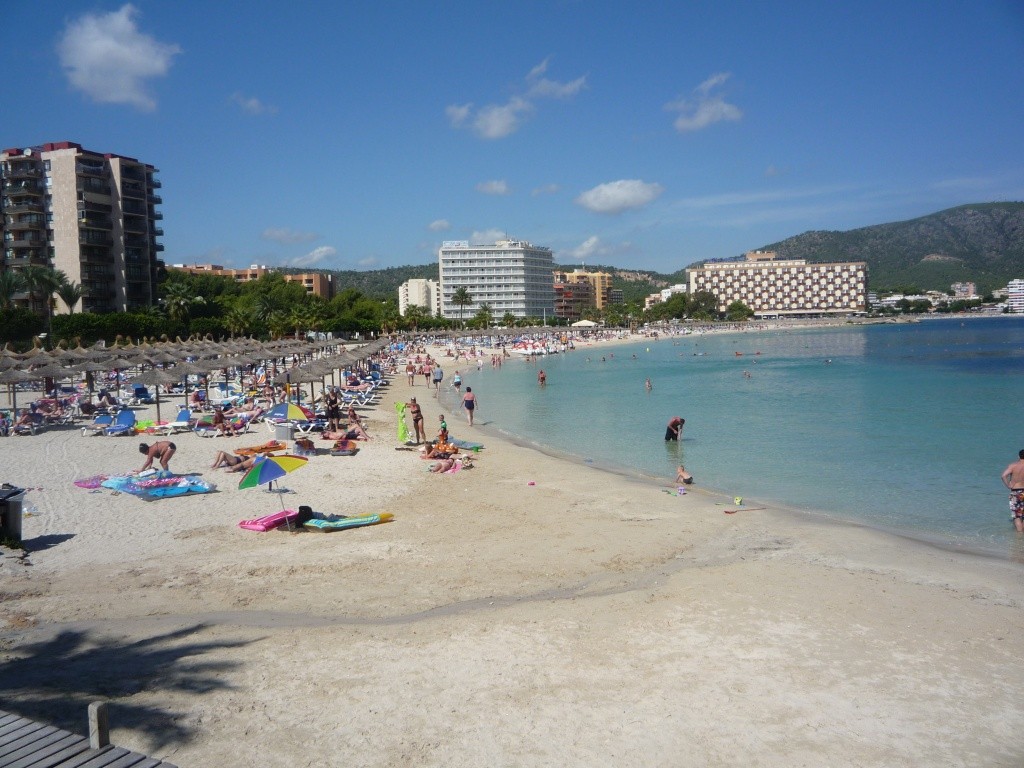 At the base of the headland we had lunch at the Blue Bar which apart from the food gives good views across the bay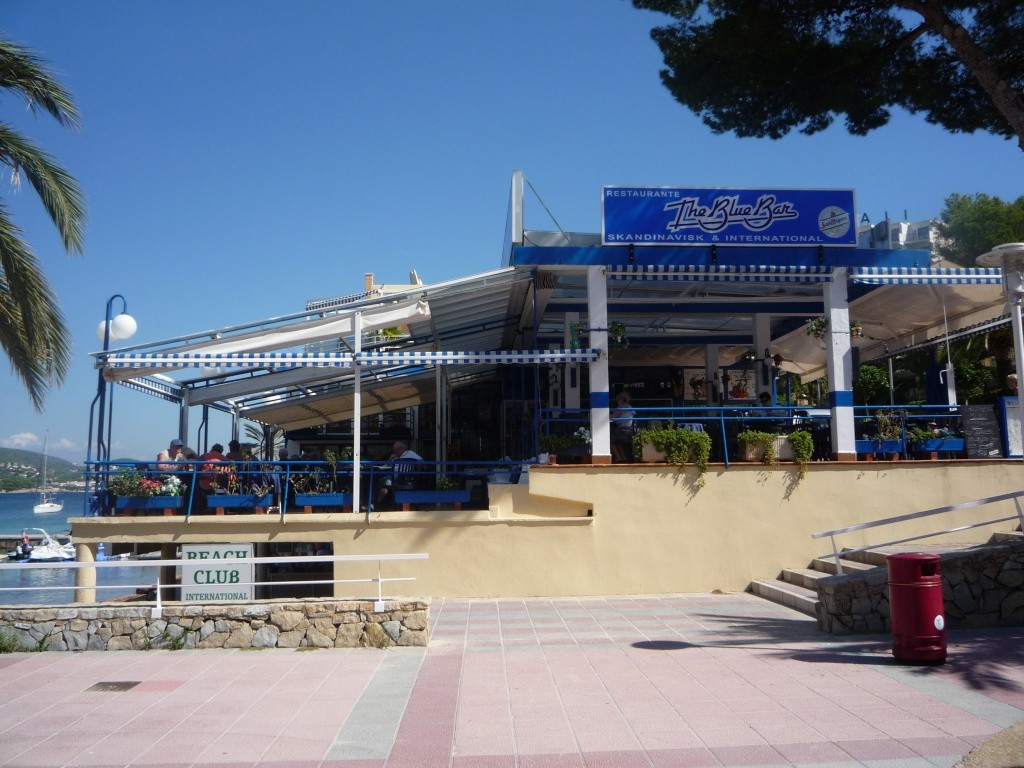 The beach is a golden sand beach which has chair beds and parasols which cost 10.80 euro's a day (3.60 euro's for each component).
In October these parasols act more like large sundials and to keep in the shade one moves around
vast areas of the beach .
There are also open areas for those that do not require the parasols and beds.
Although there 18 hotels on the headland the Hotel Hawaii's position dominants and overlooks the bay from the headland.
Further along the beach the Sol Matias beach and the Santa Lucia hotels can be seen in the photo below
Walking on down to the Santa Lucia its pool area and grounds are built on a small peninsula that divides the beaches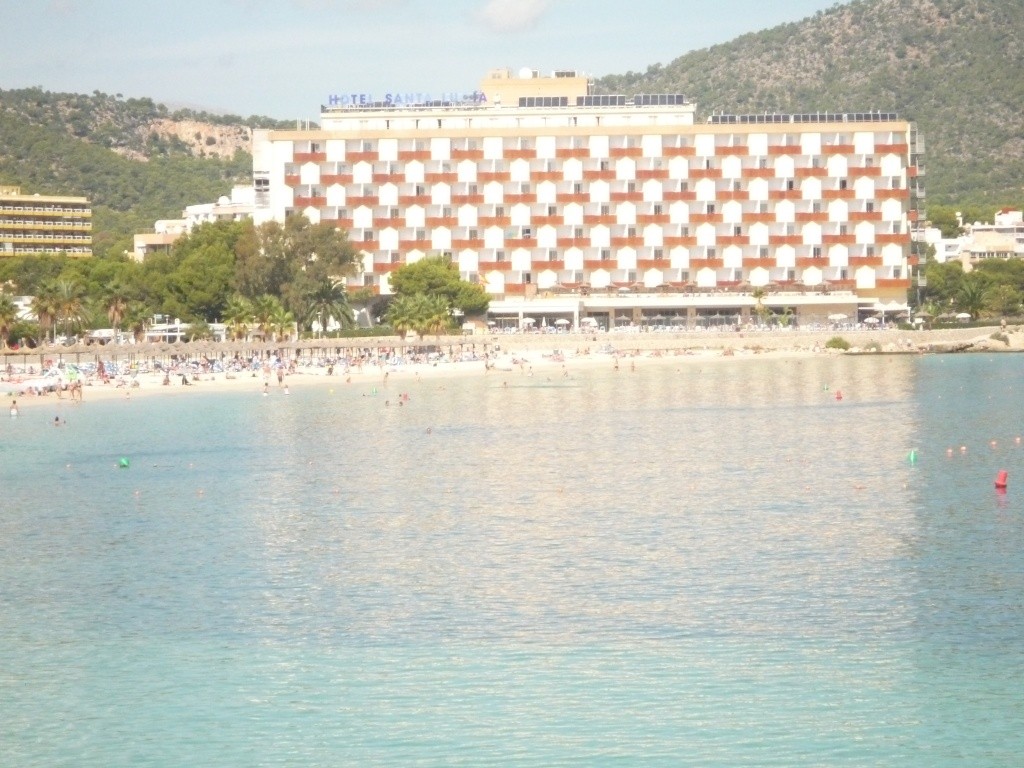 The road goes around from the Santa Lucia and you get these concrete footballs to fall over. These balls are all over the Magaluf strip and I am sure the local doctors are happy.
At this point the main road becomes closer to the beach which becomes the Palma Nova Playa
The second beach has a very small peninsula with a McDonalds on it before opening up again to a third beach which is still called PalmaNova Playa and finally ends at a small marina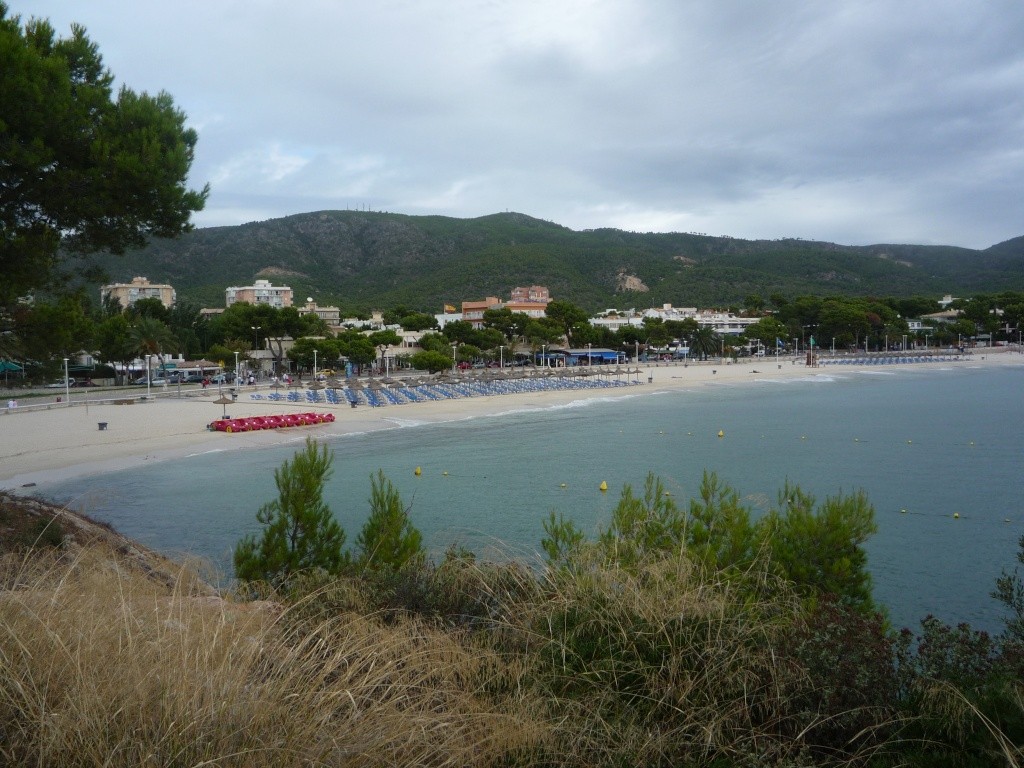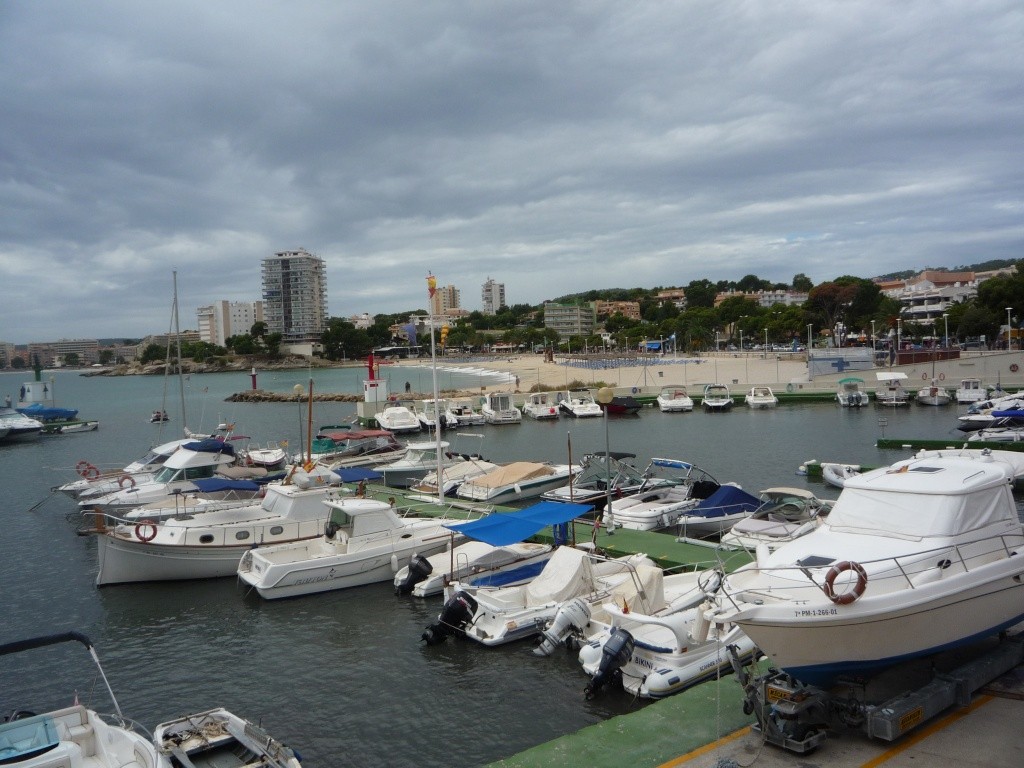 Finally we found a small alley way beyond the marina to go down and take a photo Ponent Mar end
In the evening that were remaining not at the meets we had a quiet drink at Canto bar
Or went to Ruby Tuesday's to see Rod Stewart tribute act
Mick shaking hands with the performer
This isn't Hayzer in disguise is it?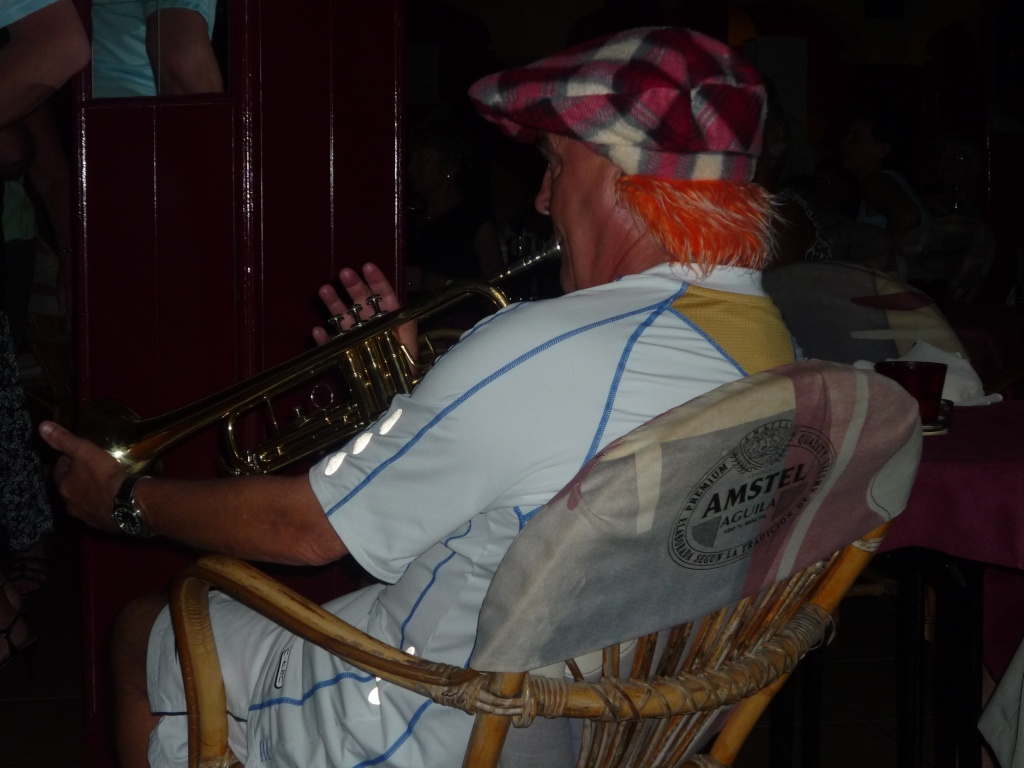 Or Freddie Mercury performing on another occasion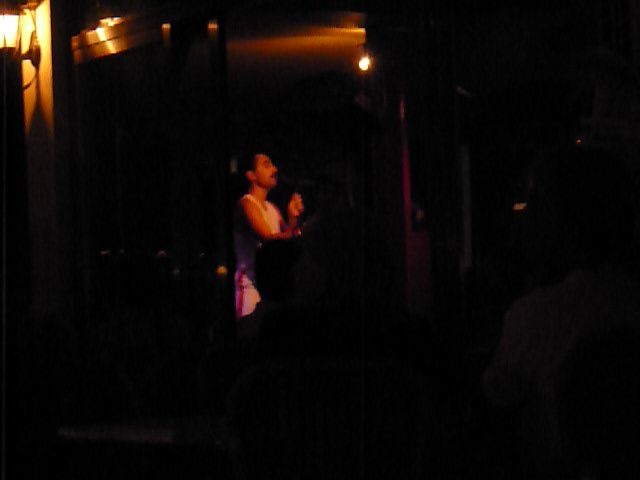 The beaches were quite populated on the sunny days but acceptable to us in October I would think crowded in July/Aug time
Finally from our 6th floor room we could see the area was surrounded by mountains
And what better way to end this review with a sunset