Thanks to my new scanner I have gone back twelve years with this review but although accommodation would have improved the place will never change. Firstly I must tell anybody thinking of going to the Maldives, IMO always go AI as everything is imported in and is expensive. Now you may be tee total but even a coke then would cost 3 dollars and I met a chap in the airport who ran up a £1000 drinks bill on a more expensive island. The temperature in the Maldives rarely changes from 80 degrees morning and night. So you will always be drinking even if it's a bottle of expensive water.
Secondly always pick an island that has its own house reef. As the most beautiful fish are swimming next to you and you are not relying on a boat to take you to the best fish.
If you are a diver, it is one of the best diving places in the world but unfortunately the warm sea has bleached the surface coral (Global Warming). One thing to bear in mind the nearest decompression chamber could involve a seaplane trip to the capital Male. Also do not pick early May to late October as they have a monsoon season and boy can it rain then.
Some islands do have Doctors but others can be a boat trip away and the hospital is in Male.
Having got over those points, my wife and I went with Kuoni to Kuramathi Village on the island of Kuramathi in Nov 1998. There were 2 further small resorts on the island Blue Moon and The Cottage Club which both had water bungalows but our accommodation was land based, the village was the only resort that was all inclusive of the three.
The flight from Gatwick took around 12 hours and the approach to the Capital Male, was an unbelievable sight of a sea of turquoise, cobalt blue and white. Two islands offshore from Male have been joined together to make an airport and runway the Island trip involved a seaplane and on arrival the bus took us across the runway to where the seaplanes were based.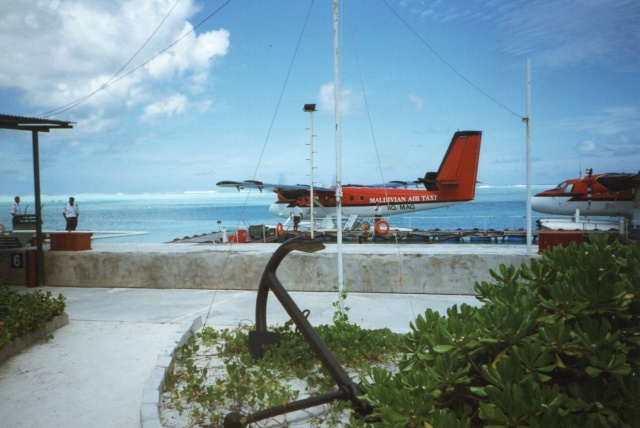 A lot of the sea planes were flown by Aussie pilots and we shared a plane with ten others to Kuramathi. This was an adventure in itself and we all felt like Indiana Jones's as we took off. Again the views were wonderful. We passed Male an island of just over a square mile which contained about 103,000 inhabitants and is the 2nd most densely populated island in the world.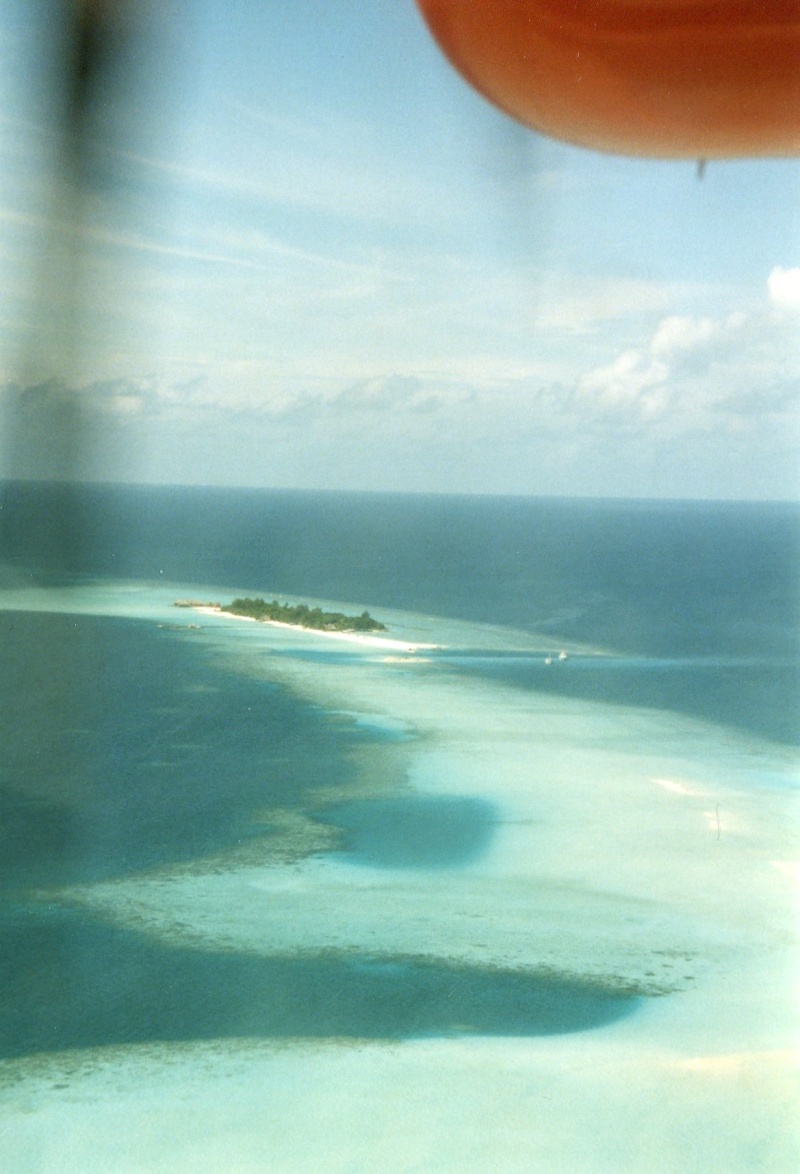 As we approached our island Kuramathi, the seaplane taxied to a floating raft and we alighted on to it and a boat came out to pick us up.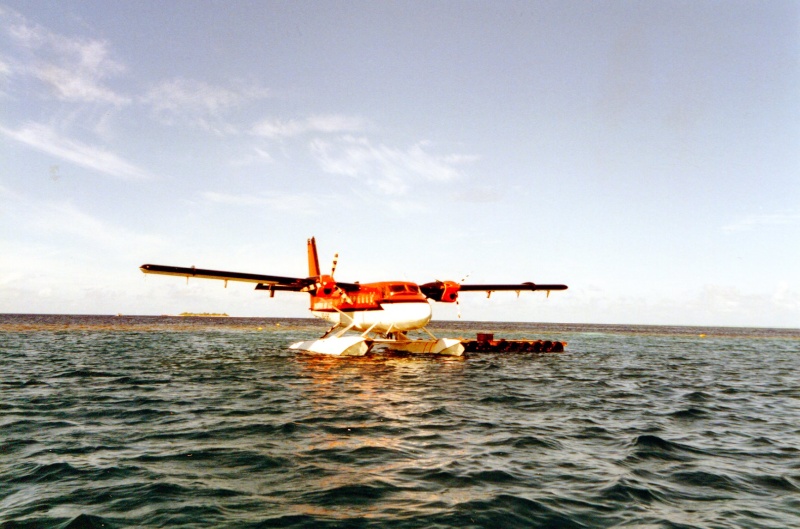 We were taken to a lovely air conditioned bungalow near the water's edge, we had been luckier than some as these bungalows were a new addition to the island and were slightly better than others but accommodation was to a high standard and air conditioned anyway.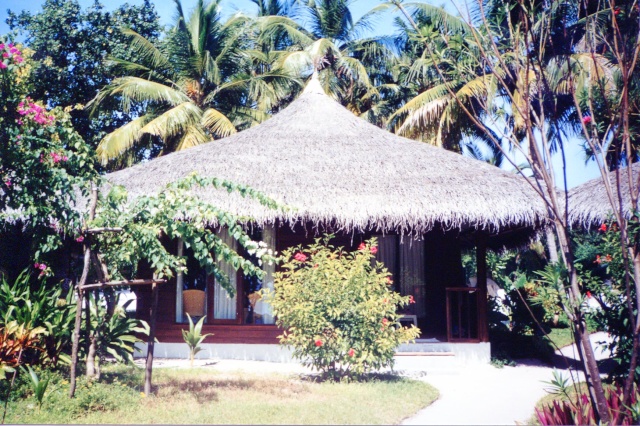 A young lad from Indian looked after our room and was proud of it and kept it immaculate.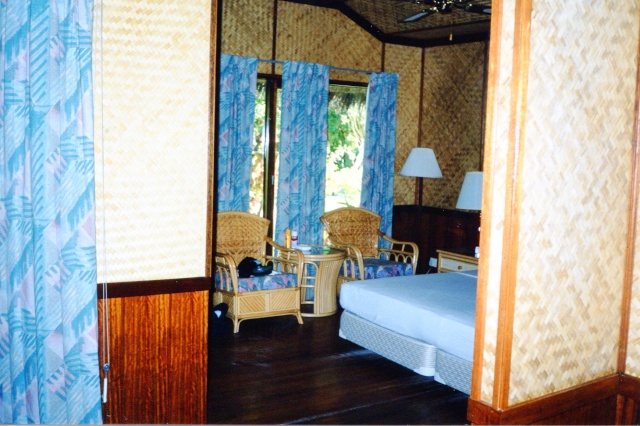 Food was ok lots of curries and other choices daytime and theme nights e.g. like Italian or Chinese and fresh caught fish but food was not a priority on this holiday, eating IMO was something to get in the way of looking at beautiful fish. Our waiter was a more mature gent and a chat with him revealed that he worked 10 months on the Island each year and only saw his wife and children for two months when his vacation time came around and you could see him holding back the tears as he told us.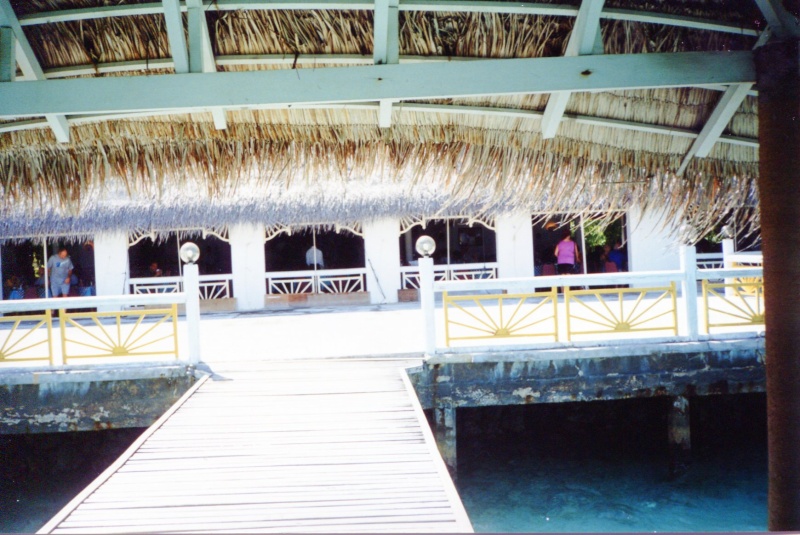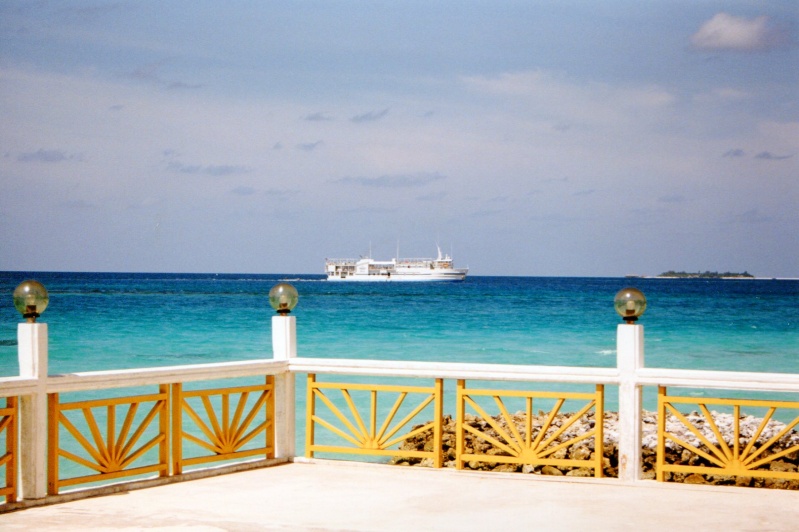 The number of holiday makers in the village are fairly small, less than 100 people and everyone soon becomes old time friends sitting around the beach bars in the evenings. The atmosphere is so relaxed and the Maldives islands slogan is no news, no shoes is very true as a world war could break out and you wouldn't know.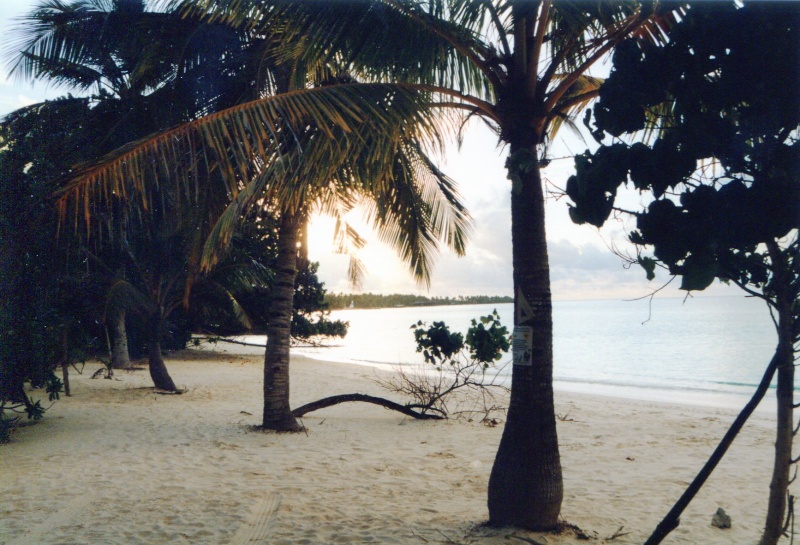 The beaches are pure white coral sand and the sea remains a warm 80 degrees just like a warm bath and you don't want to get out. The fish swim around totally oblivious to you. Black tip sharks swim by and chase the fry which hug the shore line. A couple of feet in and you see some colourful parrot fish, yellow snappers, tiger fish and endless varieties.
In the trees flying foxes (bats with fox like heads) could be seen picking away at the fruit.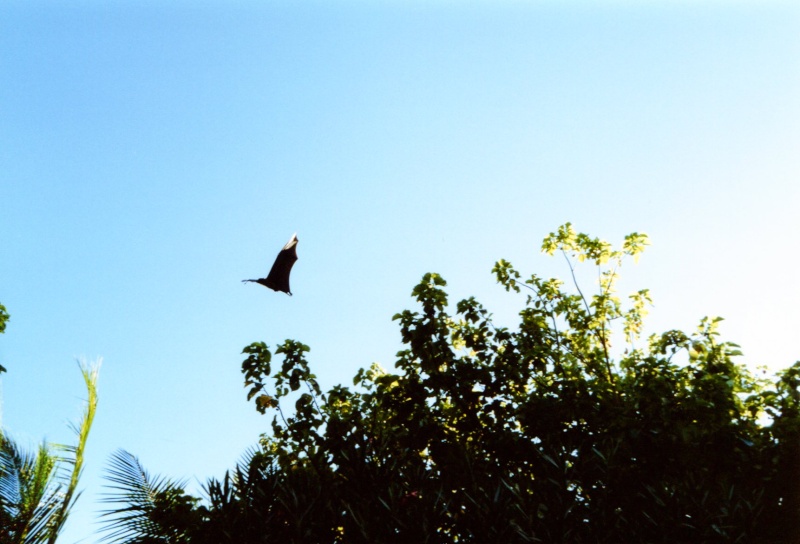 The package allowed us to borrow snorkel apparatus for free but it is worth taking your own as ill fitting masks do not always keep out the water and you're biting on used mouth pieces.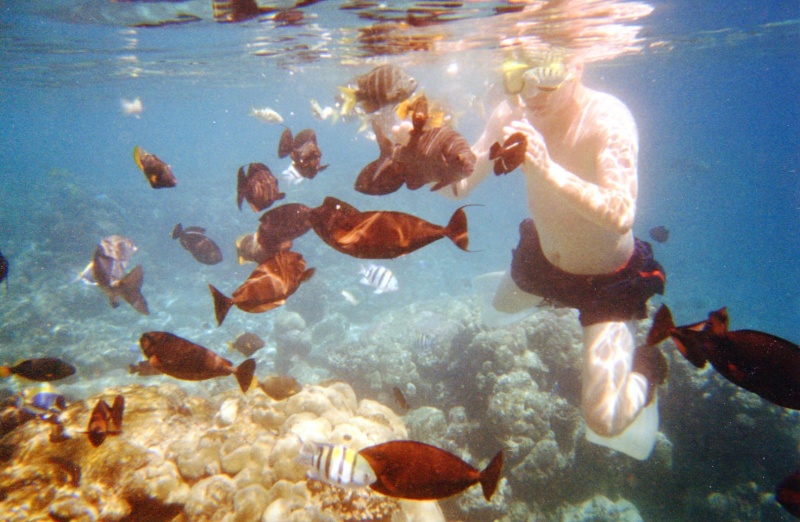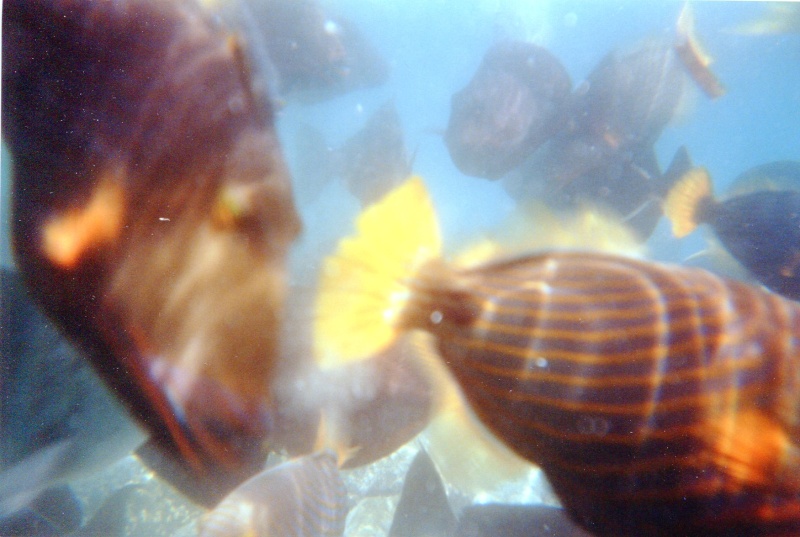 This not a tank it real
Within the package we could also go night fishing a couple of times and each time we went the ocean was spectacularly lit by neon type garfish.
There was also a free boat trip to a local island to see the people and buy goods from them and walking around, they did not pressure us in any way.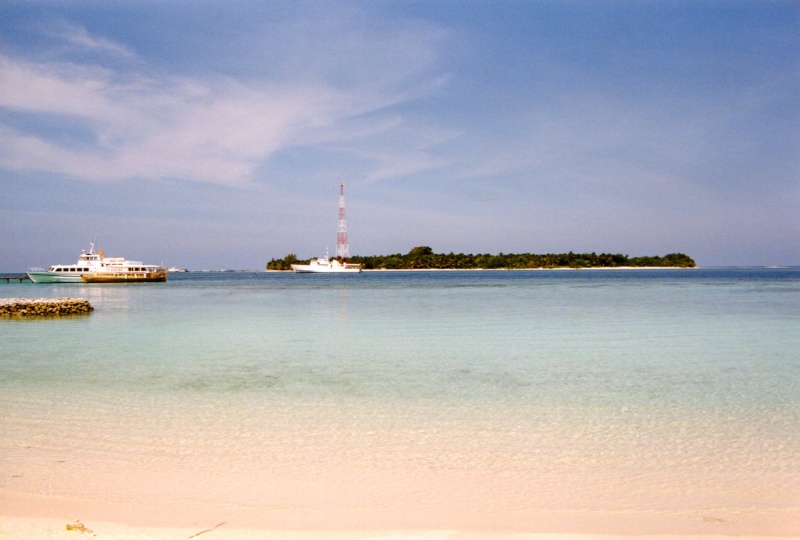 The sight of someone holding a large fish got me going on a game fishing trip with 3 others,
We left by boat early at 6am and we hooked into one which didn't seem to be big so they decided it was my go. I landed a 25lb barracuda but it was the only bite we had, thanks guys.
I spoke to my neighbour in the next bungalow who was interested in going and wanted me to go again. Having got away with not being sick once (just) I declined and he went out with others. The next day the game boat was so late they sent out a search party to look for them (worried wives); they had caught so many Sailfish to 100lbs they did not want to come back.
If you don't swim you still don't miss out, the fish are in such abundance you see them off the beach on the pier, everywhere.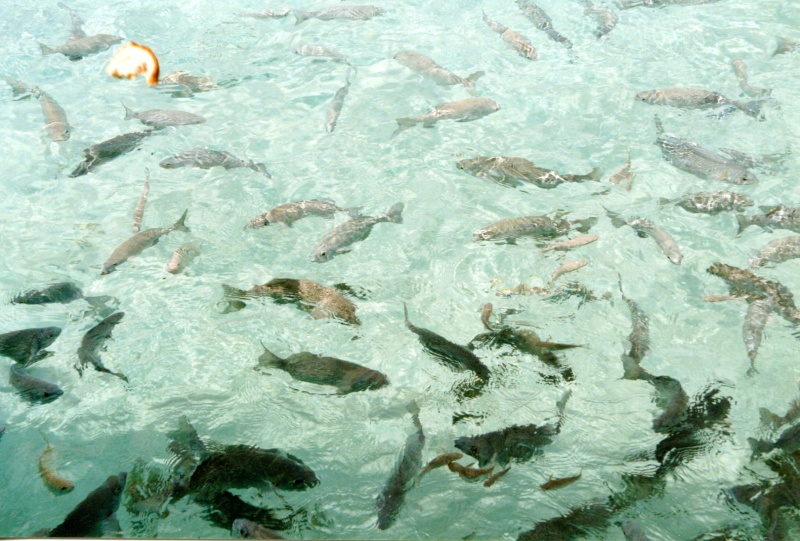 In the evening large stingray swim in and a member of staff feeds them and you have to look and pinch yourself that you are not in an aquarium, all whilst listening to Rod Steward singing Sailing with a pint of beer in my hand.
For the divers there is a diving school on the island and they go out on special trips. The hammerhead sharks pass the island at 7:00am each morning, nobody knows why but if you brave enough you can crouch down with other divers and watch them. There was 100lb+ moray eel a little further out in our bay but that was too frightening for me but brave Mrs Delboy saw it and massive grouper fish. Dolphins came into our bay one evening but they are not as friendly in the Indian Ocean as in the Pacific.
Sunsets with a pint of beer are something else and the relaxed atmosphere I shall always cherish.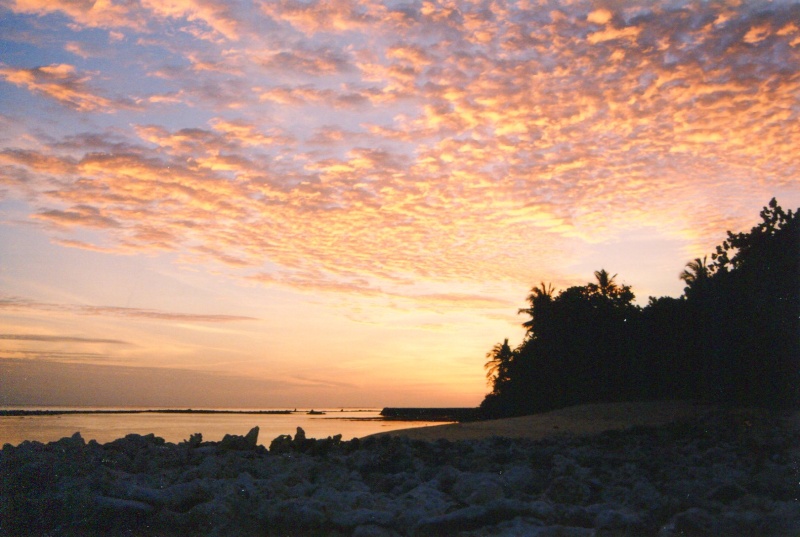 Unfortunately the prices since we have been have doubled but if you are ever lucky enough the Maldives for relaxing, sunbathing, snorkelling, diving and the camaraderie are an experience of a lifetime. Our homeward trip was 2hr boat trip