Well we set off from Orpington to go just over 20 miles down the M20 to Maidstone, for the second part of our visits. We decided to stay at the Maidstone Central Travelodge, known locally as the toilet rolls.
A view down the River Medway.
Me next to the River Medway & the toilet rolls in the background where we were staying.
San on the other side of the river next to the toilet rolls. Quite apt the nickname, as we had a problem with a leaking toilet,
but we got moved to another room, so no problems at all. :-bd: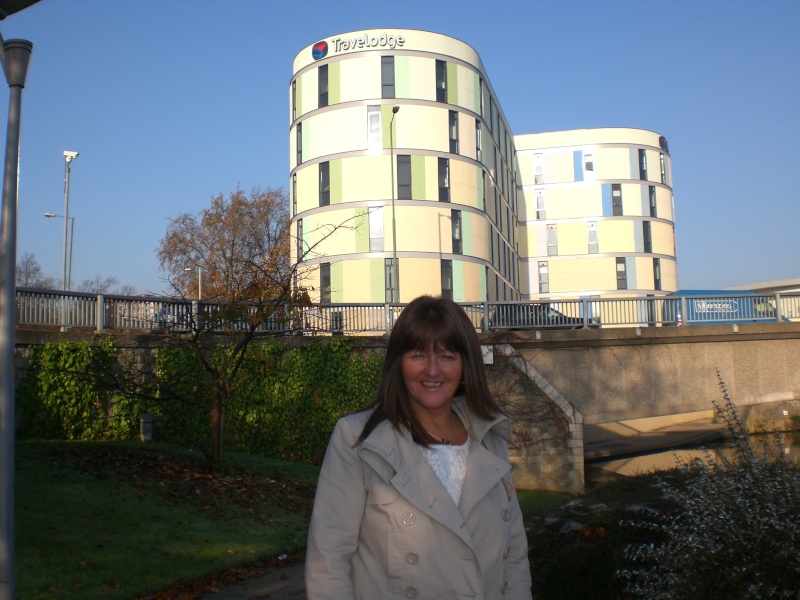 As you can tell by the photo's, the weather was really good for the time of year, mid November.
San posing as the little Mermaid of Maidstone, not Copenhagen.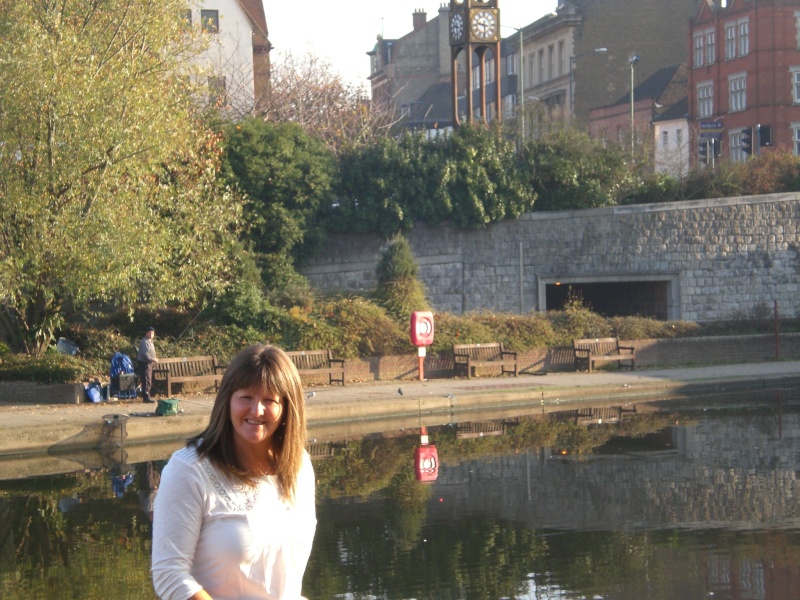 Our friends, Chris & Karen, picked us up from the toilet rolls & took us for an Indian meal at the Mughal Dynasty. http://www.mughaldynasty.com/index.php?navigationId=7
I used to work with Chris at Wicksteed Leisure, I was the first Area Manager he met, & it never put him off, as he is still there.
Chris did enjoy himself honest, he just doesn't like his photo taken.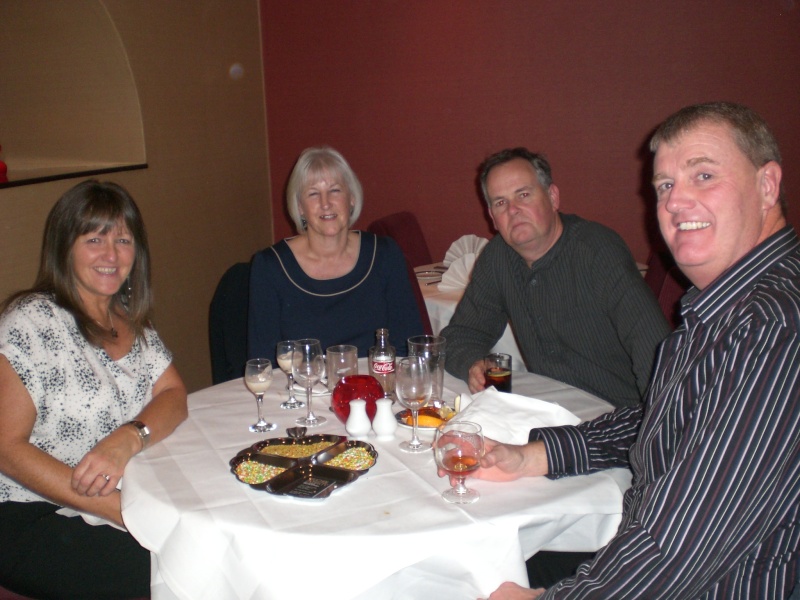 It was a very nice meal, with Poppadoms to start, San had a Chicken Tikka Dupiaza, Karen had a Chicken Dupiaza, Chris had a Prawn Curry & I had a Chicken Jalfreizi with accompanying rices & a plain & a garlic Naan bread. With drinks the bill came to about £65, which again was very good value for money, in my book. We then had a couple of drinks at The Society Rooms, a Wetherspoon pub in Maidstone, before saying our goodbyes.
Still to come in Part 2, Mick & San surprise an MF member on video, also we see the computer with the BB problems.