My pre meet up photo's taken by San, believe it or not with her own camera, with my usual crxp attached above the photo's.
Don saying to Deb's, "Can I sit next to you darling?" Deb's replying, "Yes, but only if you have got my voddie & coke."
Delboy saying to Mrs. DB, "Can I have 20 euro's please dear?" Mrs. DB replying, "No Delboy, you will have 5 like Moocher."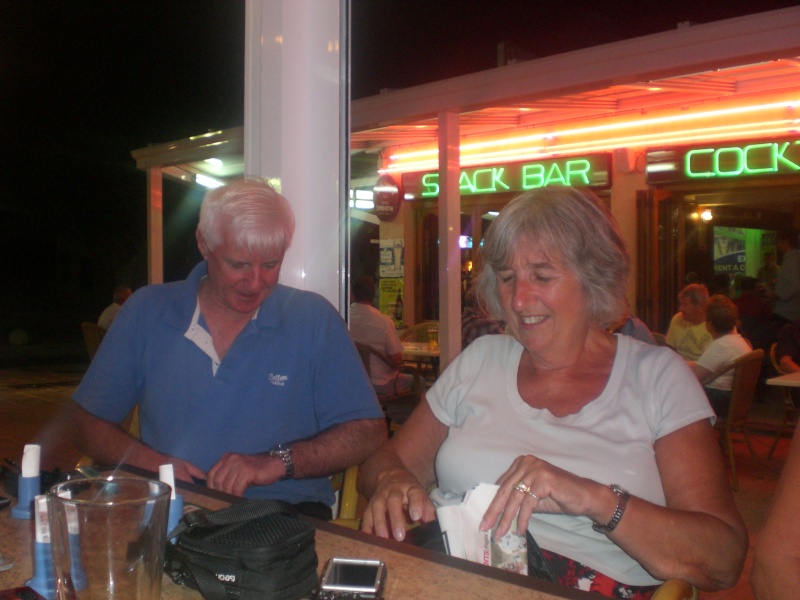 Wild Mark Hickok & Jan enjoying their evening.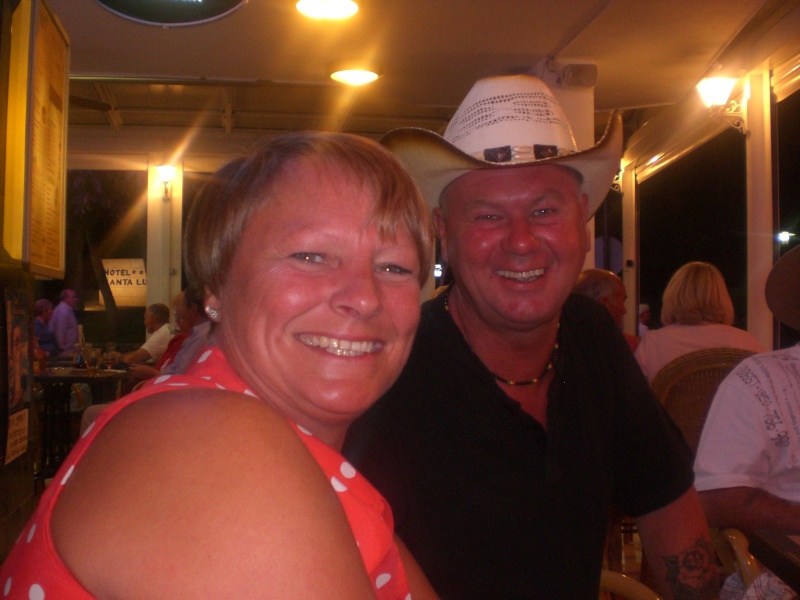 Wild Mark Hickok & Moocher the Kid.
Ramblinman & Dads talking about Donkey trekking.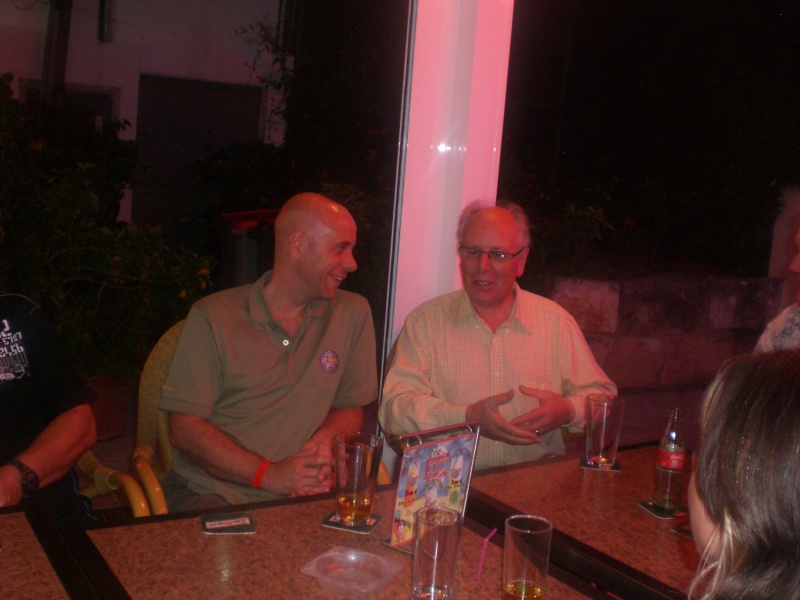 San & Jan still compis mentis at this stage.
Have you heard the one about an Englishman, an Irishman & a Scotsman.....................I'm here all week. "OMG you aren't are you," says WS.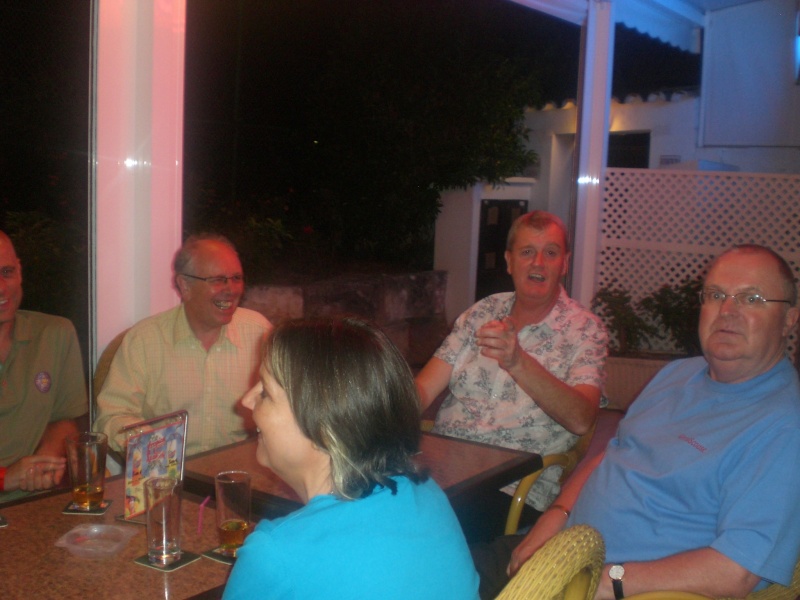 Delboy says, "I will give you 5 euro's if you down the sangria in a oner." "You are on," says a serious Moocher.
"You wuss Moocher, I will have to show you how to do it."
Me trying out my Ventriloquist skills, "Gottle of geer." But judging by the look on WS's face, where is my hand?
Ben saying to his Dad, "Does my bum look big in this?"
Moocher on the phone saying, "Liam, you are not going to believe this."
Mrs. DB is saying, "That looks sore Ben, try rubbing in some baby oil gently like this." Deb's is saying, " I will do it for you."
Deb's saying to Don, "I was only joking about rubbing baby oil on Ben, San said she will do it, but don't tell Mick."
San says, "Hey Roamer, have you got any baby oil please?"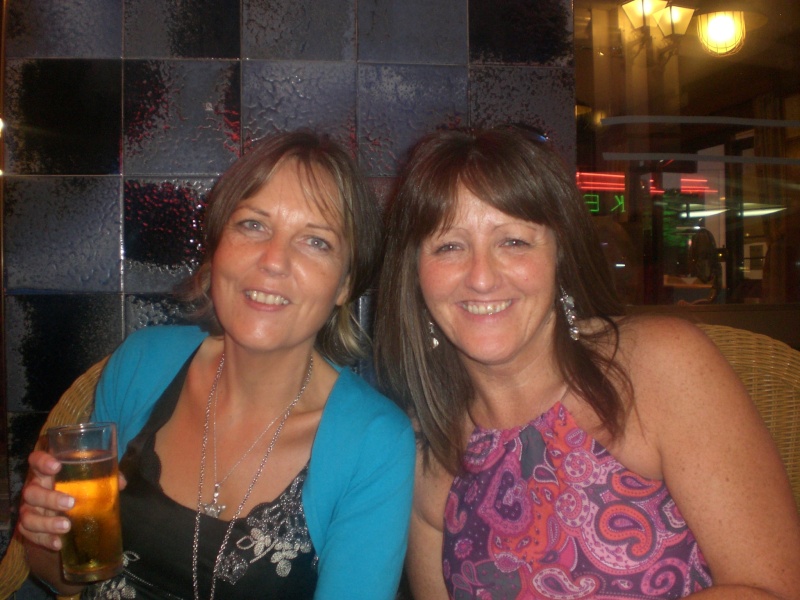 WS says, " Mick, will you tell San she better not get baby oil on my T-Shirt?"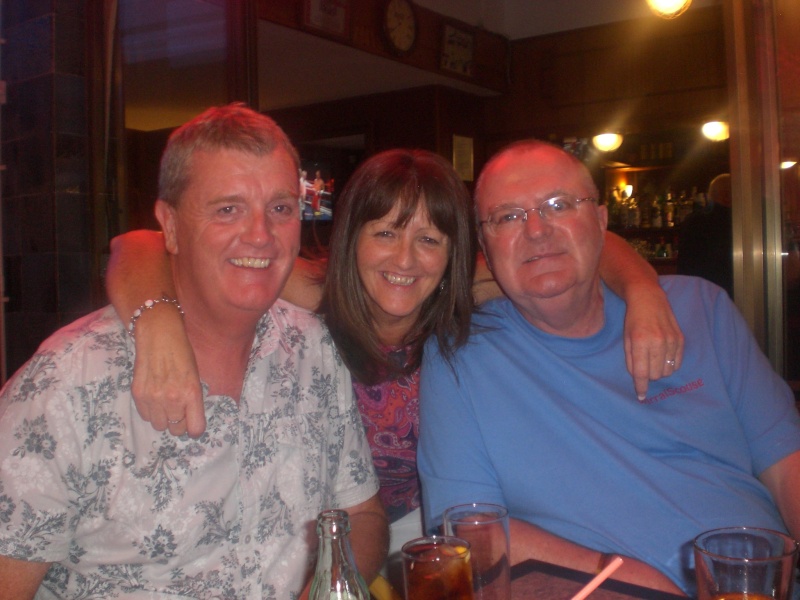 He is thinking, "If I don't look at her maybe I won't have to cuddle her, & she will choose one of the others!!!!"
He is thinking, "You set me up you gits, I will get you back for this." San is thinking about McDonalds, " I'm loving it."
Yozef & Jan have just been told by San to sit & have your photo taken. Ring any bells to everyone?
Moocher the kid now with Calamity San.
Moocher the kid & WS putting their right foot in & shaking it all about.
Mrs. DB is leaving the building, uh huh.
San is saying, "Michael, get your hands off of my boobs."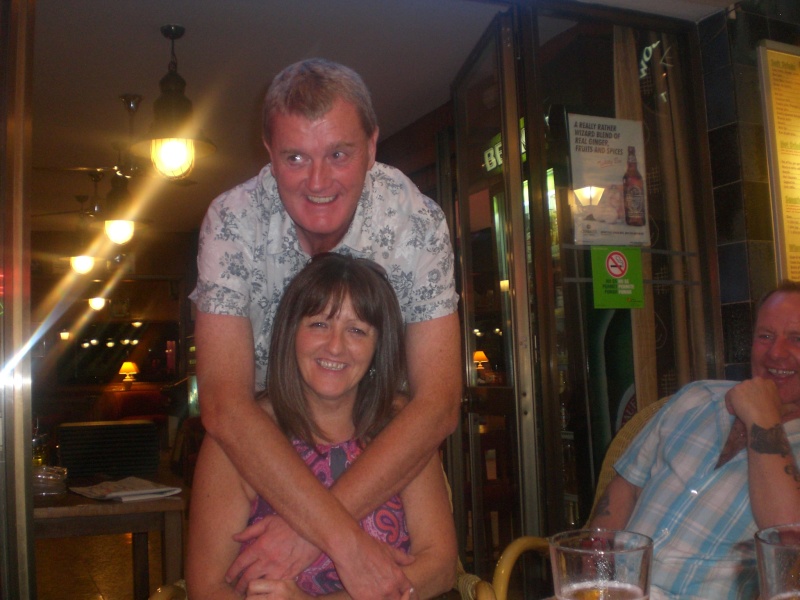 I hope that you have enjoyed my twist on the pre meet up. If you haven't tough.