Well just a brief bit about the walk to Anidri, having been told it was just a hour to get to the village we didn't bother to take any water (big mistake).

We set off walking along the pebbly beach and I noticed a stone that was balanced on another stone. I'm not sure how they did that unless it has been super glued
This time of the year there were lots of wild flowers out
Eventually we started to go up a road and the incline did not stop, we passed a river
And then passed many strange rock formations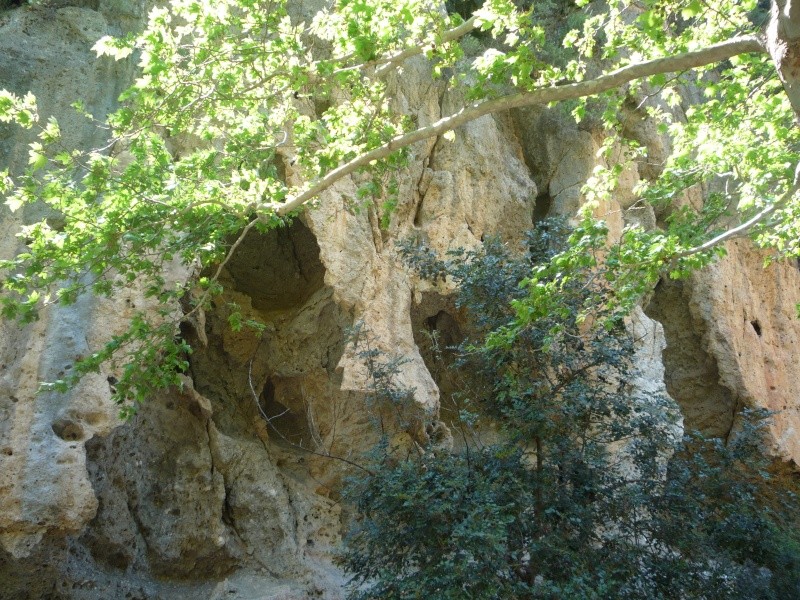 This flower was common and is called Dracula's flower and gives off a horrid smell if touched, I assume it catches insects (but don't quote me on that)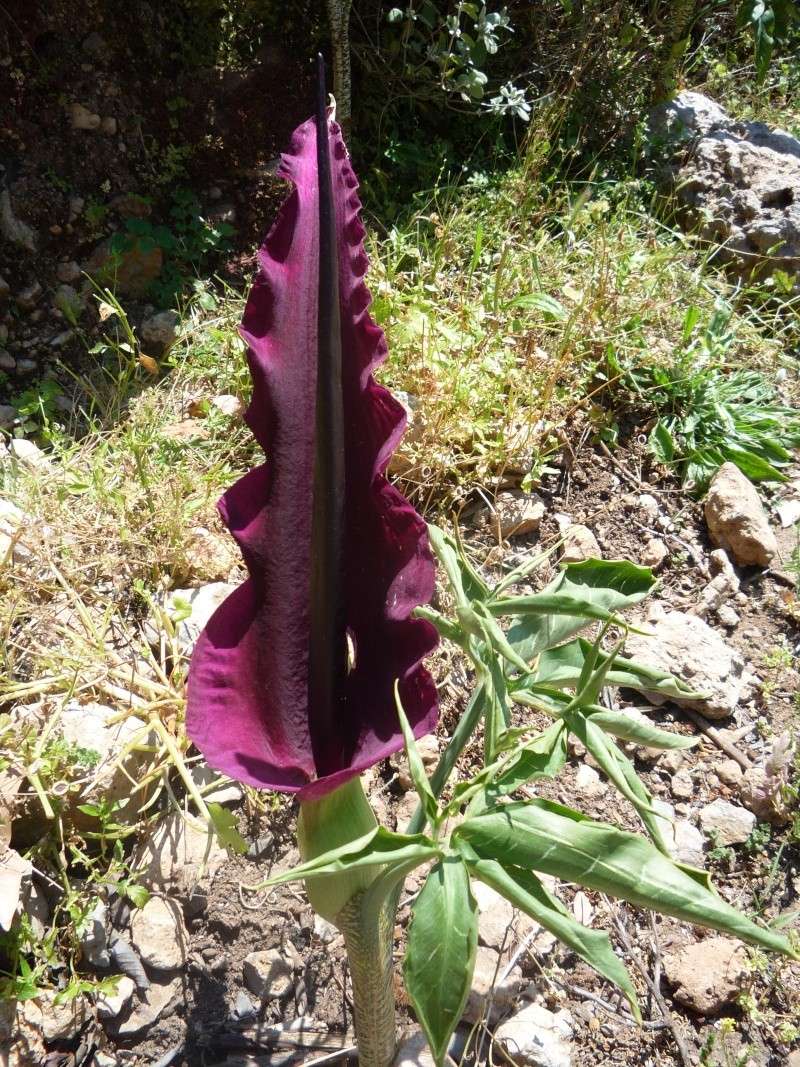 Quite often we would scare a herd of goats, some were braver than others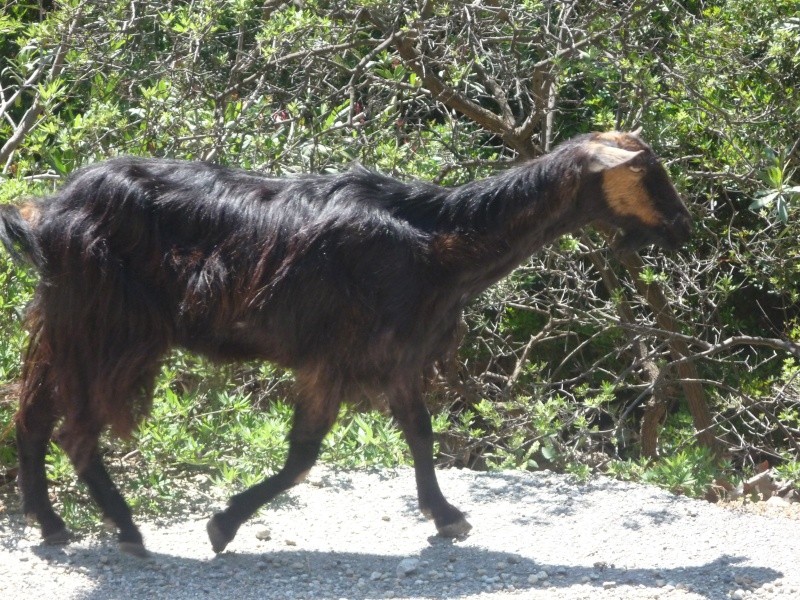 We did see one chap walking down and he had to have come from somewhere but the hill kept rising and it was hot we had walked now for 50 minutes. Eventually a German guy was walking down and I asked how many kilometres was the village. He said in an accent, "I'm not sure of many kilometres but I set out from village 20 minutes ago". I calculated that going uphill it would be at least a further 30mins for us.
Now really thirsty, we could see houses appearing in the hillside
Finally after 1 hour 30 minutes and high in the mountains we reached the village, Mrs DB had a jug of iced water, whilst I politely asked for an orange drink and we were looking at the view over the gorge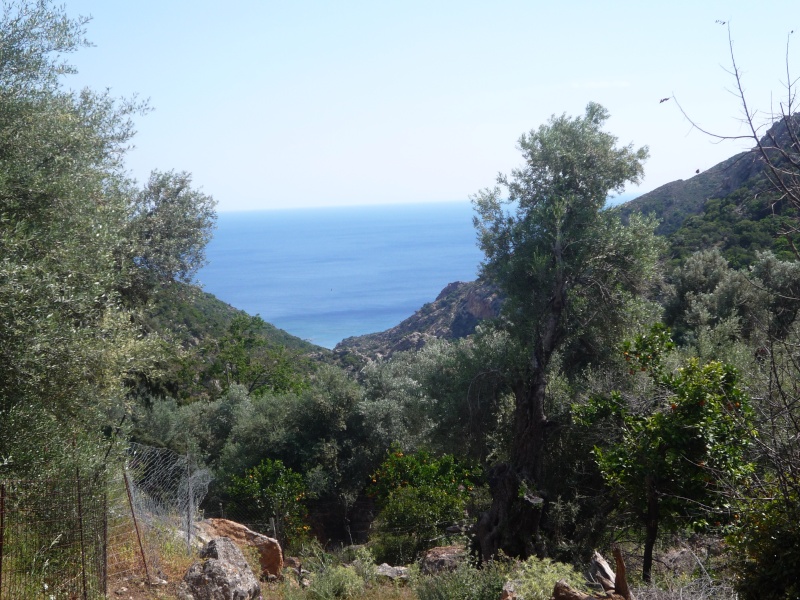 We then made our way back down the hill, a little lesson learnt I think, but a good 7/8 miles walked
Well overlooking Paleochora, there were two Television masts, high on a mountain and having hired a TV for the fortnight with 300 channels 200 of arabic, 100 hot lady channels and of course boring BBC World News (The only one I was allowed to watch). I had to investigate if the aerials were pointing in the right direction
You can just make out the pathway going up, its a road which perhaps a tractor or jeep would get up to do repairs but it
goes up at an angle of about 40/45 degrees
Well it was my last day and it had to be done but Mrs DB, still suffering from the Samaria Gorge walk, had a quiet morning on the chair beds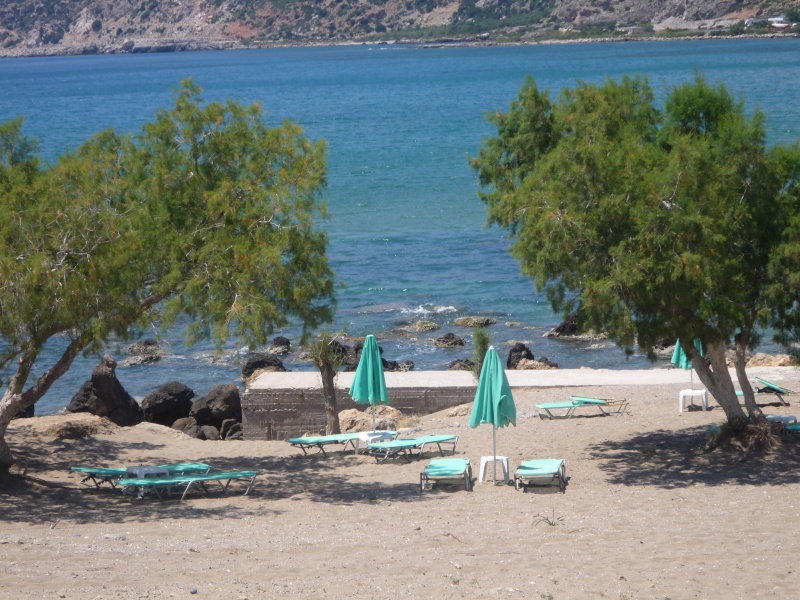 So with a bottle of water in hand (I learn my lessons fast here), I headed up the main road to get to the mountain path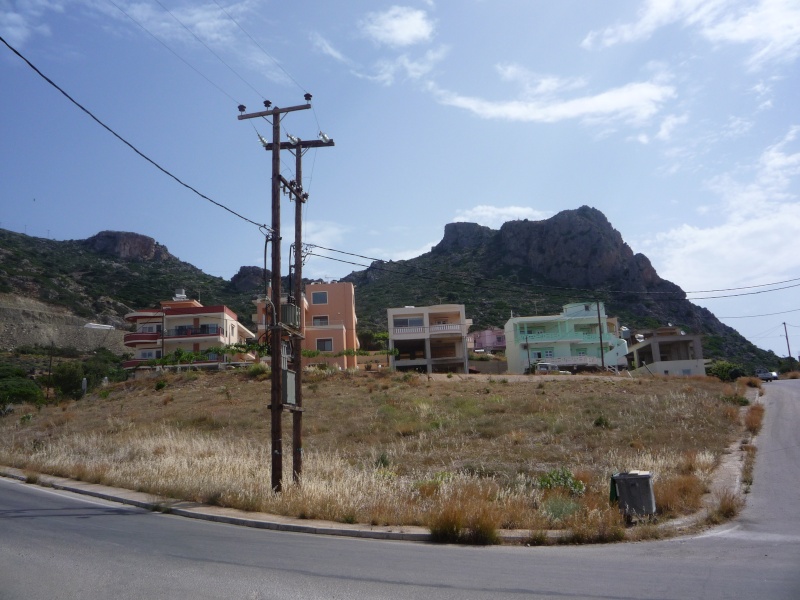 I passed some wild flowers
Even from here, I was beginning to get a good view of the town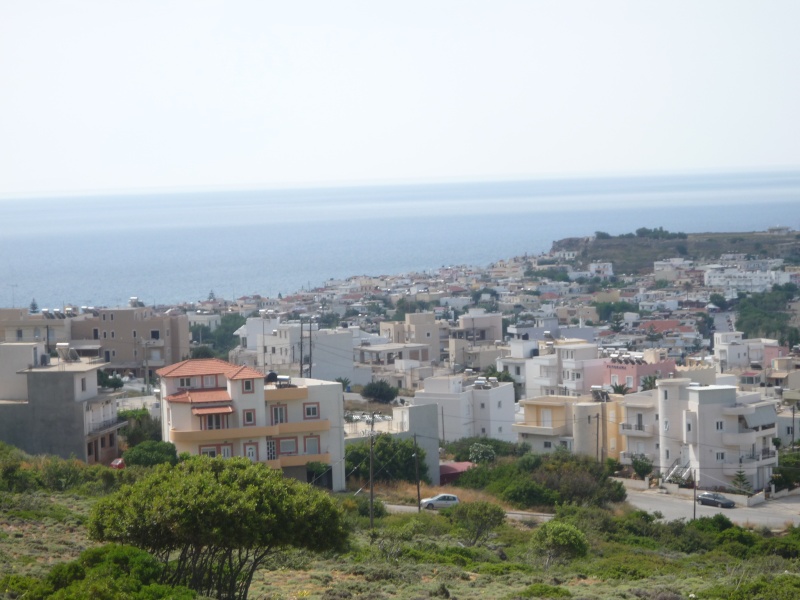 but my camera doesnt do those nice panoramic shots
I walked up as far as I could before the road veered off around the mountain and I saw this path, blimey have I got to go up there?
But after futher investigations, I started to walk up some unfinished pathway which looked like land development for a new property. Quite a few had been built on this patch since we were here 6 years ago, as I sort of recall the mountain bare.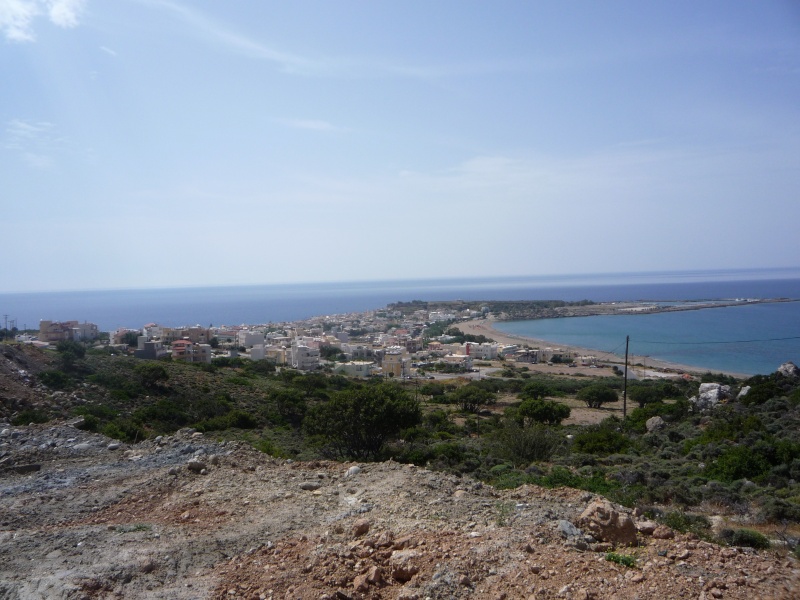 I eventually came to this little church with a bell outside, beyond is the path (one can see at church roof level) that I should taken.
by the side of the church there were loads of feeding troughs, I assume for goats, water was trickling down and various flies and things were buzzing around and I was not too keen on passing them but hey hoe, once passed I had to scrabble up an embankment to join a path into the mountains
this type of fencing in this picture that is used to warn you of a cliff edge on their roads to the Samaria Gorge lol
Now at lastm, I'm taking the correct path up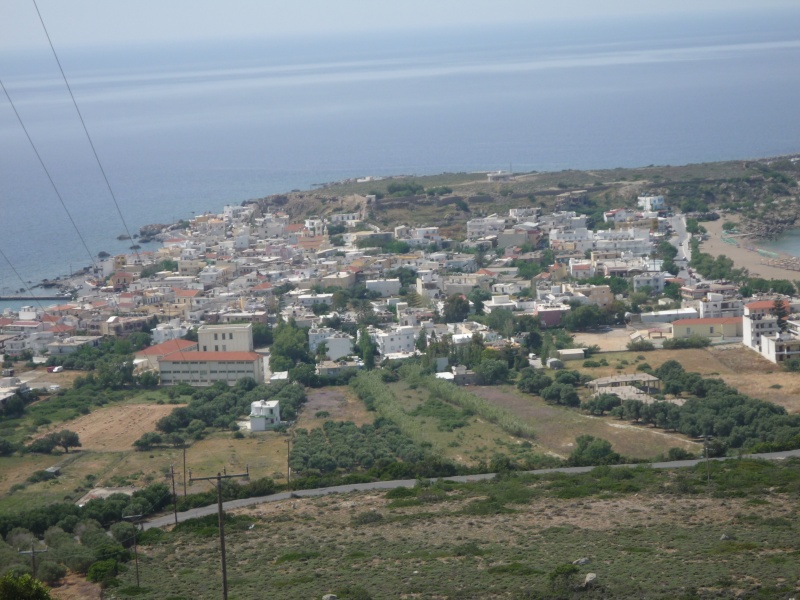 Now on the way up, I must admit I stopped quite a few times for a breather and a drink
And now getting views around the side of the mountain, as the road winds around the back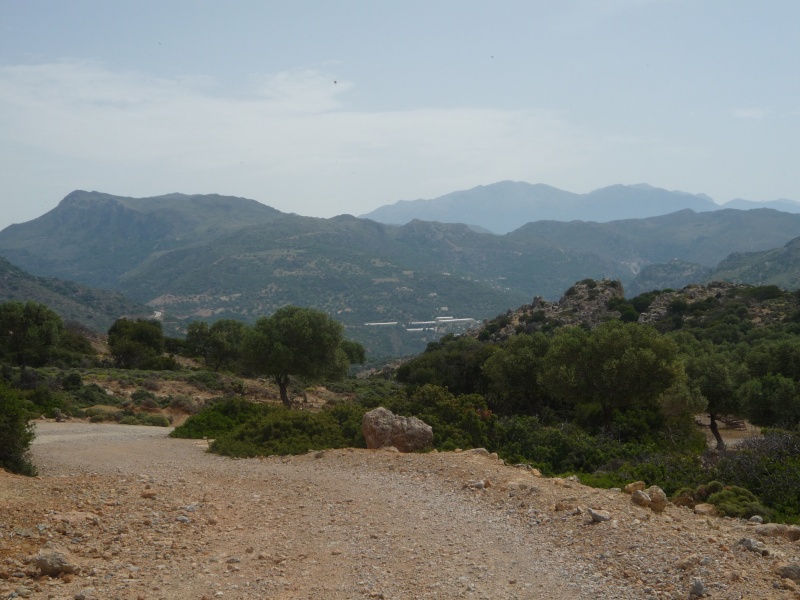 The higher I got the more stunning the views
Looking towards the coastline and the stretch called the crocodile rock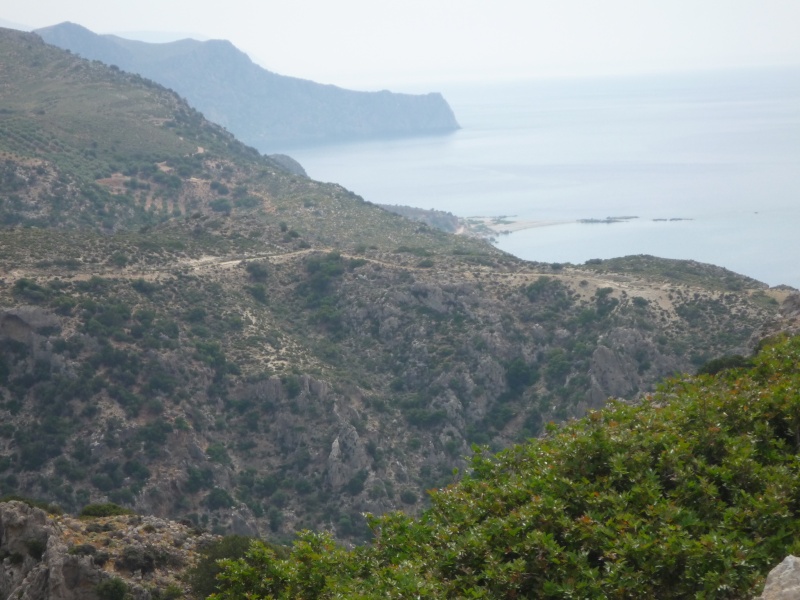 The aerial tower always looked close but the more i walked they seemed the same distance away
Finally I got there, the place was buzzing (literally) may have been from the changing rooms of these hot lady TV programmes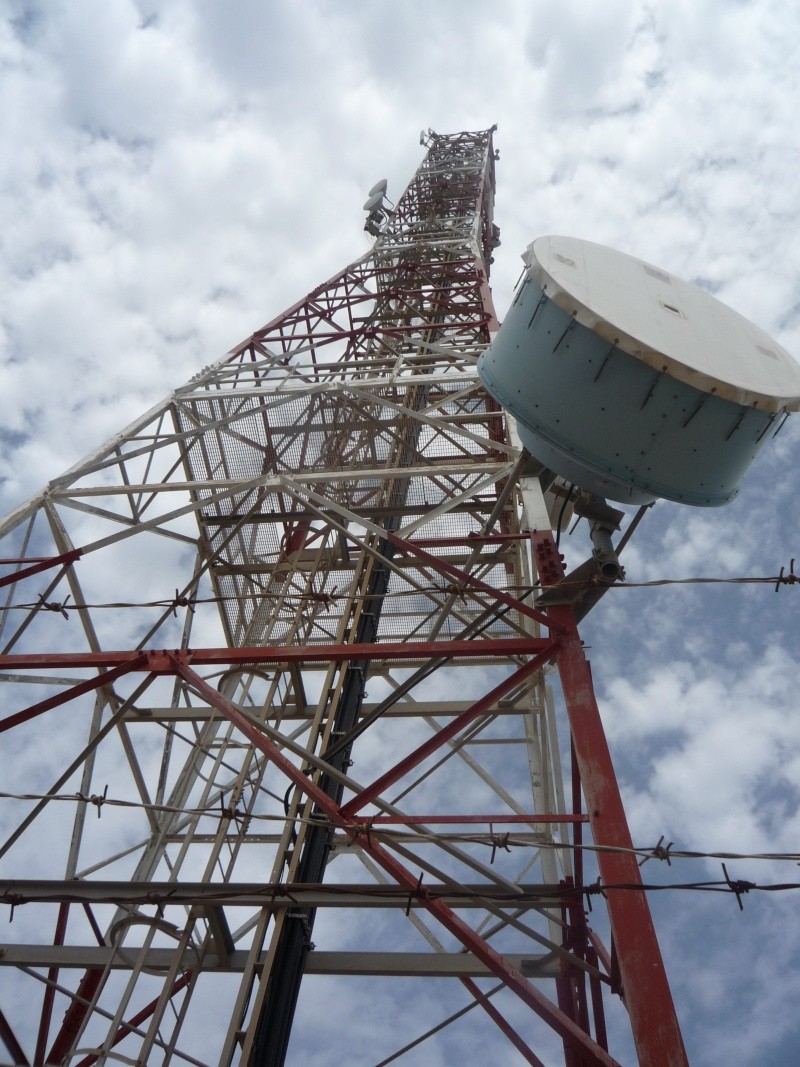 It was a bit eerie up here on my own, so I grabbed some shots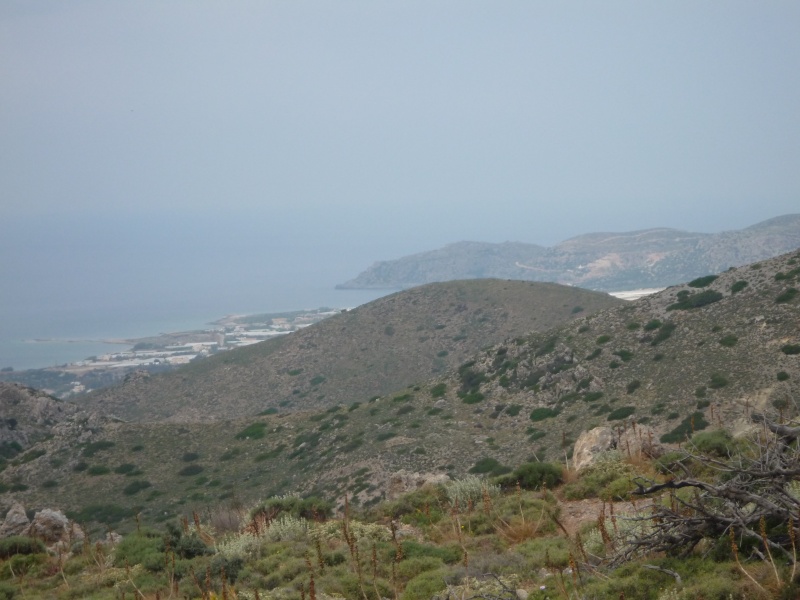 But at least Mrs DB knew I would be mad enough to climb up here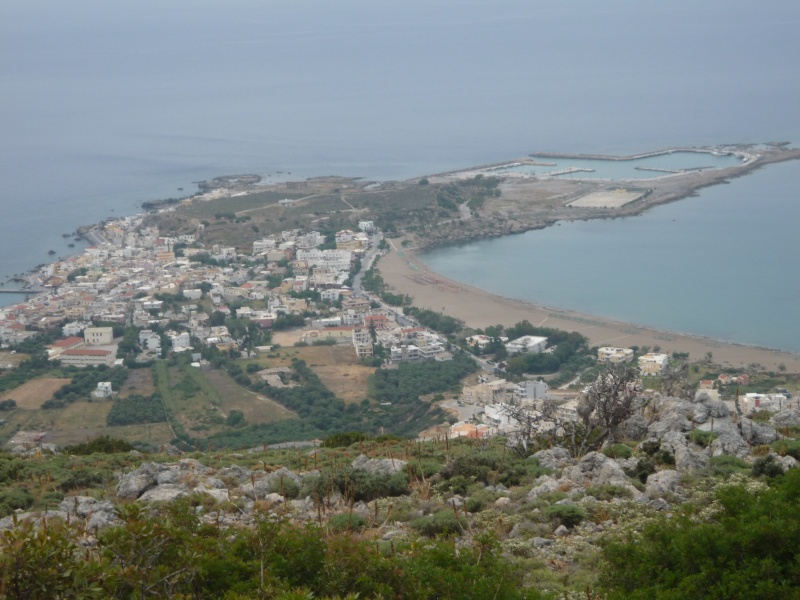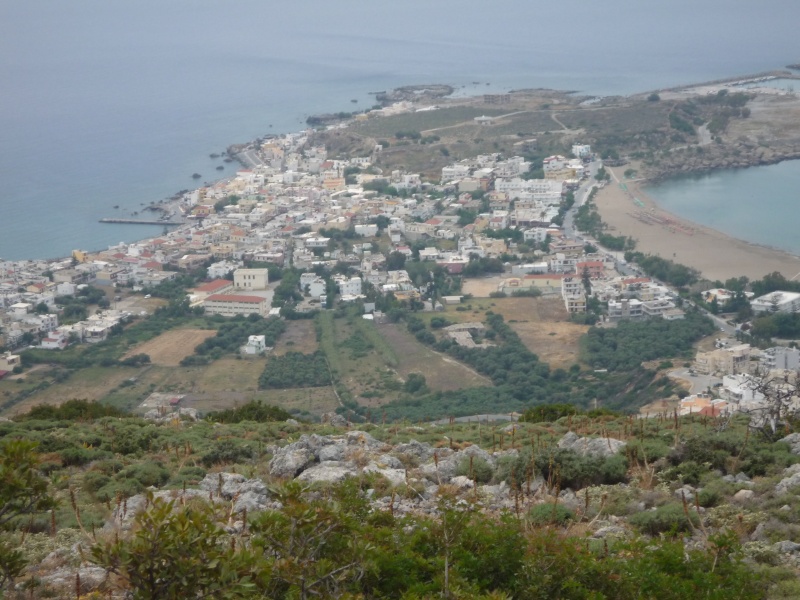 Just as I was leaving, around the mountain top comes one of the English walkers from the Anchor studios, he had exactly the same idea as me (and our wives also had the same idea staying on the sunbed). So we strolled down together, both completing our task