A beautiful country/mountain location, only 20 minutes drive from the coast and proximity to motorways for access to all the ´must see´ sites of Andalucia, make Casa Ianda the perfect place to combine the tranquility of a rural vacation with a beach and sightseeing holiday. Situated in the Axarquia.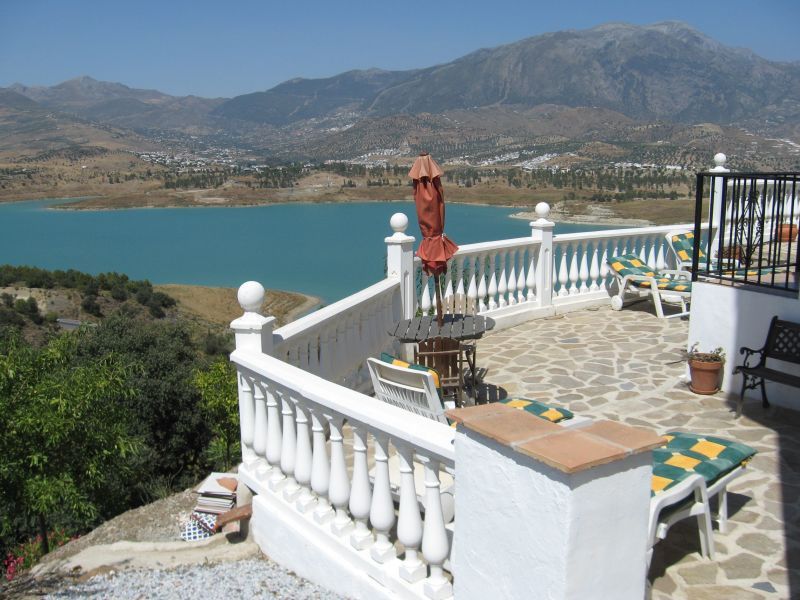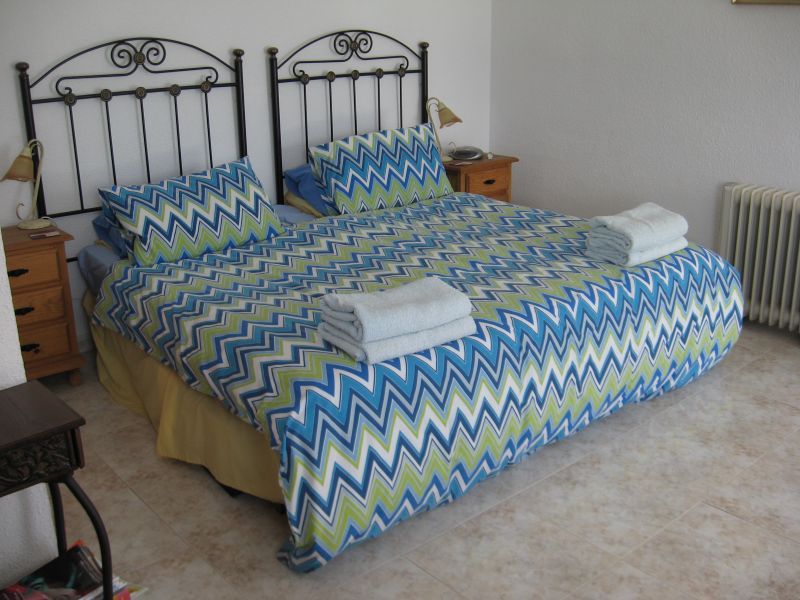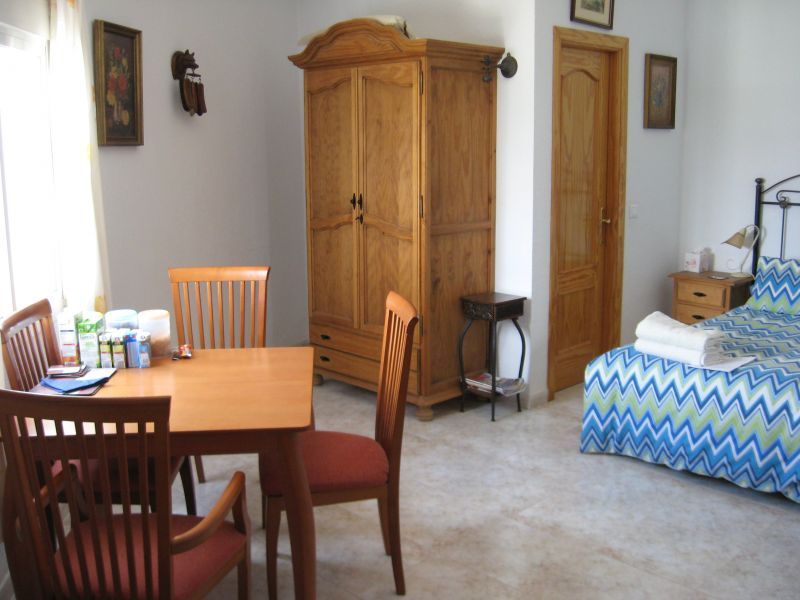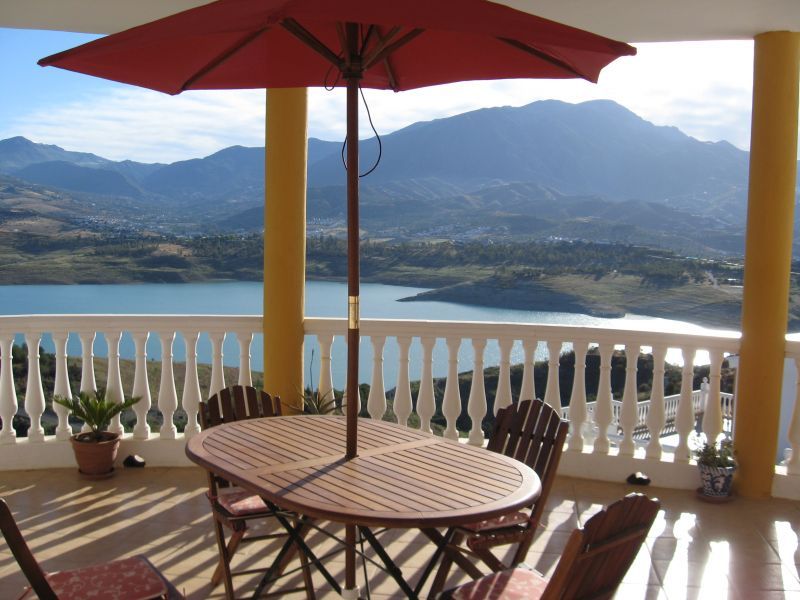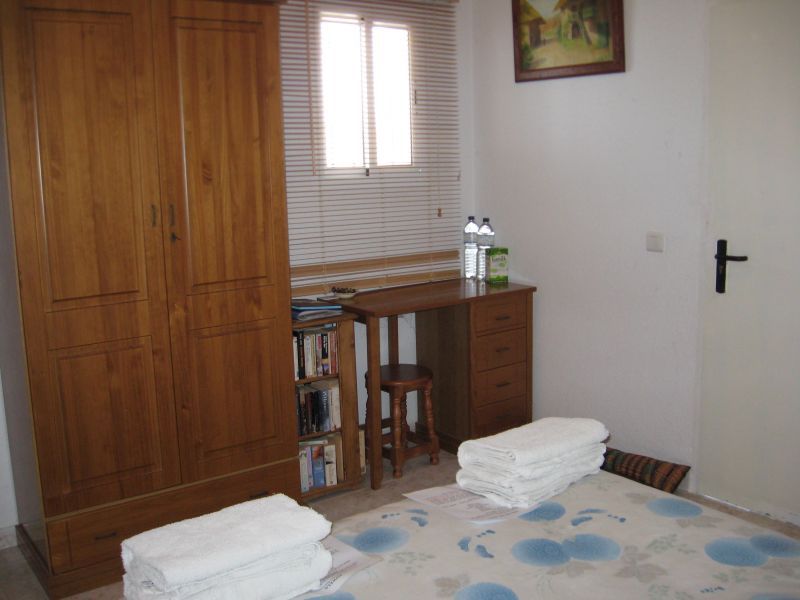 PRICES + BOOKING TERMS
LOW SEASON - 1 January to 30 April and 1 October to 31 December
HIGH SEASON - 1 May to 30 September
MOON ROOM - Price for 2 people
Low Season - €47 per night / €295 per week
High Season - €52 per night / €325 per week.
SUN ROOM - Price for 2 people
Low Season - €52 per night / €325 per week
High Season - €62 per night / €395 per week
3rd or 4th Person - €15 per night / €70 per week.
WINTER 28 NIGHT SPECIAL OFFER
1 November to 31 March - Sun Room - 2 people - €840 (35% discount).
ONE NIGHT STAYS
There is a €15 supplement for stays of just one night.
LUNCH / DINNER
Meal of the Day - Served 13.00 to 20.00 hours - 3 course meal with Wine, Water and Coffee - €15 p.p. or €90 per week (7 meals for the price of 6
A la Carte Dinner - 1, 2 or 3 course meal with Wine:-
1 Course + Wine - €12.50 per person.
2 Courses + Wine - €16 per person.
3 Courses + Wine - €19 per person.
Vegetarian Menu also available.
Christmas Meals - Special Festive Meals are available throughout December. Menus emailed on request. See below for details of our special Christmas Half Board packages.
All Day Food + Drink Package - For days you want to spend relaxing by the pool! Lunch (2 course meal with Wine), Dinner (3 course meal with Wine) plus unlimited Drinks + unlimited Ice Craams from 10.00 to 22.00 hours. Adults €36 per day, Children under 16 years of age €18 per day.
CHRISTMAS 3 NIGHT HALF BOARD PACKAGE
Available throughout December including Christmas + New Year weeks.
Mulled Wine, Cava and Tapas on arrival.
Champagne Breakfasts each morning.
Box of Chocolates and Bottle of Wine or Cava in your room each day.
First Evening - Gala Buffet (hot + cold dishes) with all Drinks.
Second Evening - 7 course A la Carte Dinner with all Drinks.
Third Evening - 4 course A la Carte Dinner with all Drinks.
MOON ROOM €355 per couple.
SUN ROOM €375 per couple.
12.5% DISCOUNT if you book both rooms i.e. 4 adults/2 rooms = €636 (€159 per person).
EXTRA PERSON IN THE SUN ROOM €135 per adult, €85 per child under 16.
All menus and prices for 2 or 4 night packages emailed on request.
A 25% Deposit is required for this special package.
MAKING A RESERVATION
Reservations are confirmed when we receive your home address details and a contact telephone number; you will then be sent a Confirmation Form and Driving Directions. It is very helpful if you can tell us approximately what time you expect to arrive here and, if coming straight from the Airport, your flight number.
Payment must be in Euros cash at the end of your stay; sorry, we do not accept Credit Cards.
Cancellation- There is no charge if you have to cancel before your holiday is due to begin but please have the courtesy to let us know if you cannot come rather than just not turning up.
MEAL OF THE DAY - Served 13.00-20.00 hours
€15 per person or €90 per week (7 meals for the price of 6)
For more information or to contact us please take a look at our website. http://www.bandblakevinuela.com/home.html