On Friday the 17th of June, me & San went up to our friend's Phil & Sue in Middlewich. We got to Middlewich, where it started to pour down, so we decided to stay in due to the weather, which was a bit of a shame as Paul Young's Tex Mex band were playing at the Civic Centre. It was the weekend of the Middlewich Folk & Boat Festival. This is a link to their site.
http://www.midfest.org/
We woke up on Saturday morning where it was still raining, so we didn't go down to the Trent & Mersey Canal, until after dinner.
He is driving/steering, & his Missus is working the locks. Sexism in full force on the canals lol.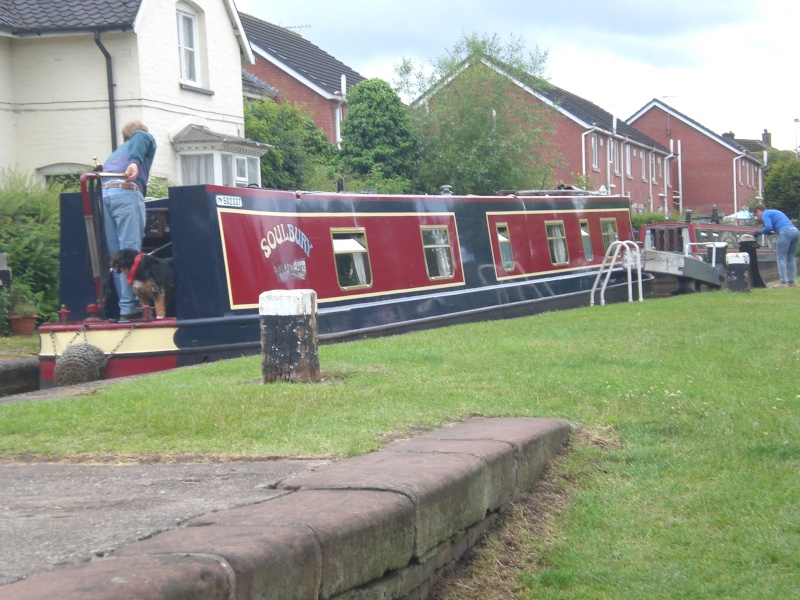 The King's Lock Pub, where local bands were playing.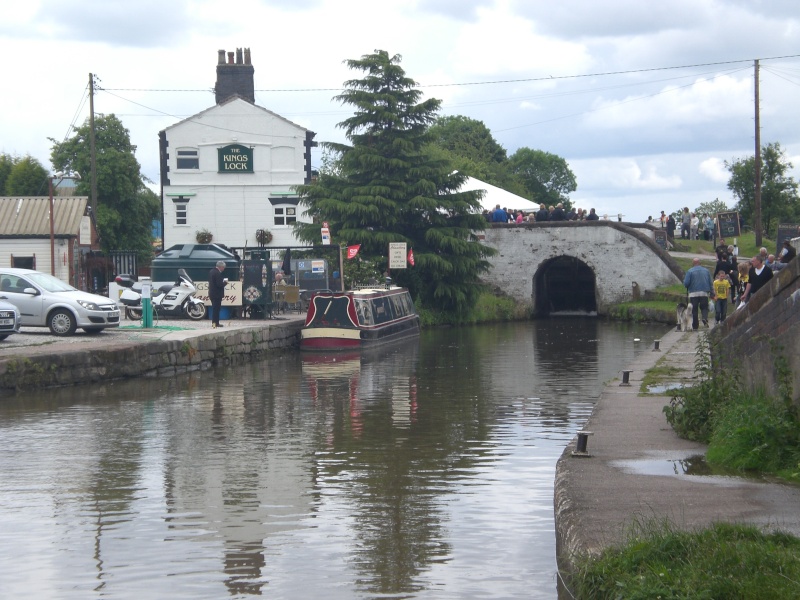 I think that the Skipper ducked in time going under that low bridge.
Phil, Sue & San heading down towards one of the locks.
Just gone through the bottom locks, to the upper level.
The 3 Musketeers by a few local stalls with St.
Michael's
Church Middlewich in the background.
A bit of history for you now.
Wich and wych are names also used to denote brine springs or wells. By the eleventh century use of the 'wich' suffix was extended to town placenames associated with salt production; at least nine English towns/cities carry the suffix, although only five are commonly connected to salt, Droitwich in Worcestershire and the four Cheshire 'wiches' of
Middlewich
, Nantwich, Northwich and Leftwich.
This was in a marquee, showing the history of the canal & it's importance to the town.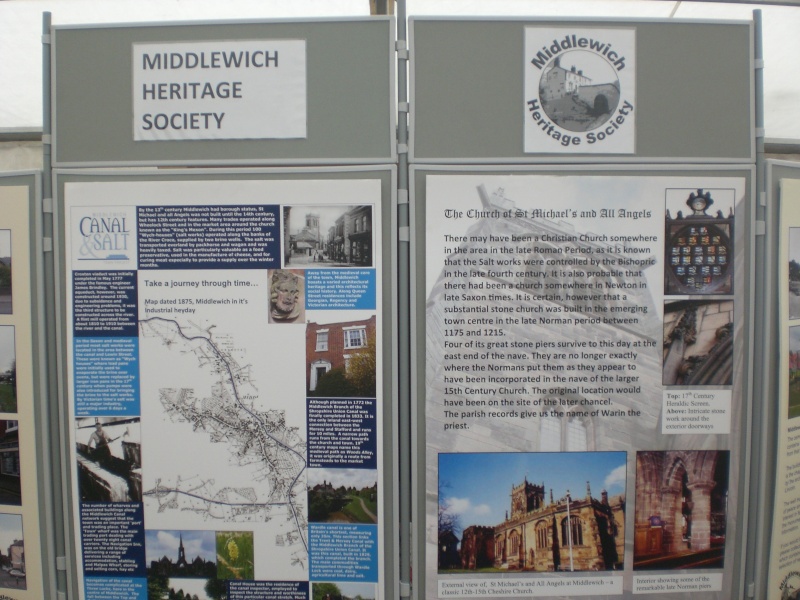 A local folk band entertaining the onlookers.
This is the Big Lock Pub area, where more bands were playing. This is where we stopped for a couple of hours soaking up the atmosphere.
This is us soaking up the atmosphere at the Big Lock Pub.
All in all it was a great weekend, but very weather dependent, as obviously everything is virtually outdoors. It must bring in some welcome revenue for the town & it's businesses as well. We didn't go to anything on the Sunday, as I had to go to work early in the afternoon.