Well we got up early & left the Premier Inn at Boston (England) just after 8am & headed up the A16, it should have been the A52 but hey ho. I showed San the rolling hills of Lincolnshire, but heading further up we did see a hill in the distance!!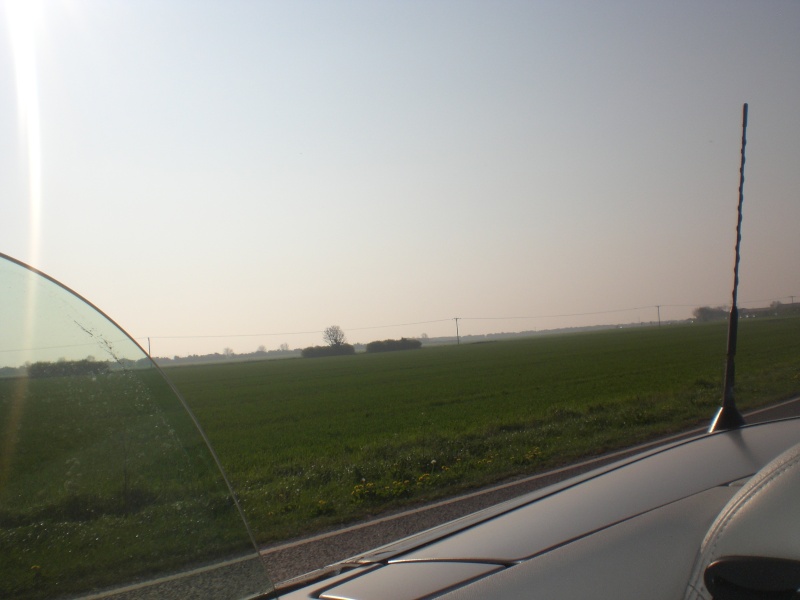 We got into Skegness just before 9am, & headed for the Cricket & Hockey ground, as my mate said that there was all day parking for £2. Well we got to the gate & the guy said, "That will be £4 please sir." "But my mate told me it would be £2 mate, " I replied. "It is £2 in the week sir." So I paid my £4, & rang my mate, saying that he owed me £2!! I can't write in my review what he said back to me!! But we parked up on a bright & sunny Easter Saturday.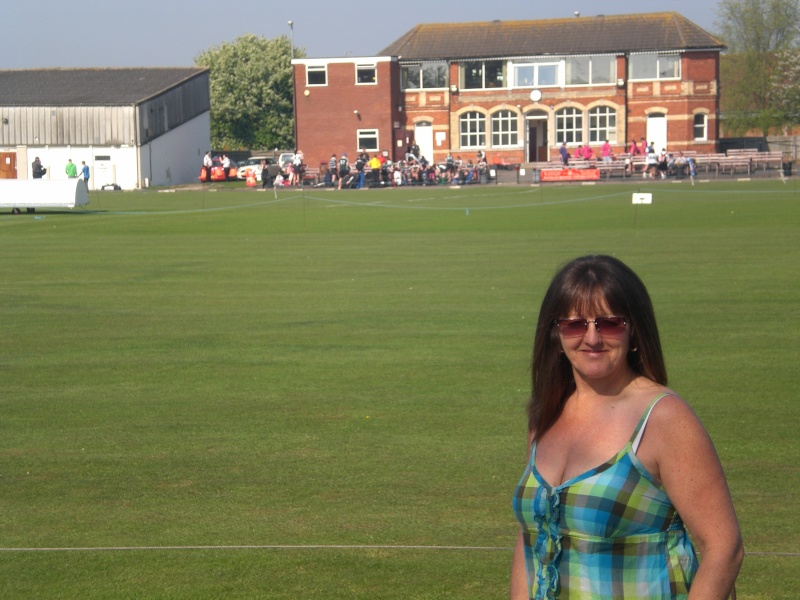 We didn't have the breakfast at the Premier Inn Boston (England), so we found a Weatherspoon's Bar & had our breakfast there. After breakfast we walked onto the High Street heading down towards the Clock Tower on the seafront. Then I spotted a Fish Foot Spa Experience. I said I got to have a go at that, but San said, "No fae me Son." So I paid my £10 for 15 minutes of Garra Rufa fish nibbling my feet & sat back & relaxed, the best you can when it feels that your feet are being continually tickled!!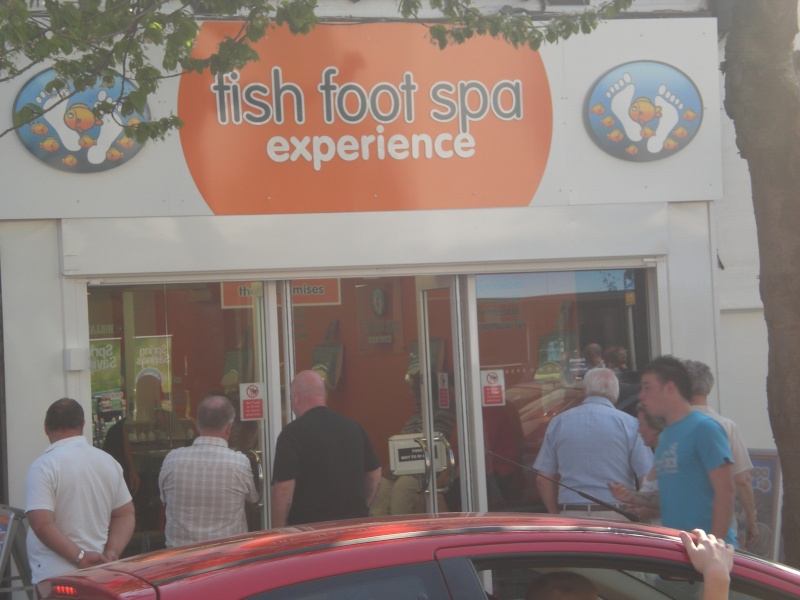 The very pretty lady, always a bonus, washed my feet, then dried them, then gave me a pair of Croc type shoes to wear to walk over to my seat & tank.
After my time was up, the very pretty lady, still a bonus, asked me if I wanted cream on my feet, I wasn't going to let an opportunity like that go amiss!! My feet really felt lovely & clean with no rough skin. Would I do it again, yes, would I recommend it, yes again. Not bad for only a tenner, you could have 35 minutes, but I couldn't be ar@@d to sit there for that long to be honest, 15 minutes is more than enough IMO. We carried on down the High Street to the seafront. I was proud of myself when I didn't let San go into any shops saying in a firm but fair voice, "San, no means no." The bruising did heal very quick I might add!! We walked along the seafront taking in the sights of a very typical British seaside resort as you can see. I am standing near to the famous Skegness Clock Tower.
Delboy, we found one of your mates, in between rides he was also flogging second hand cars!!
You could have been in any seaside resort around Britain, with views like this.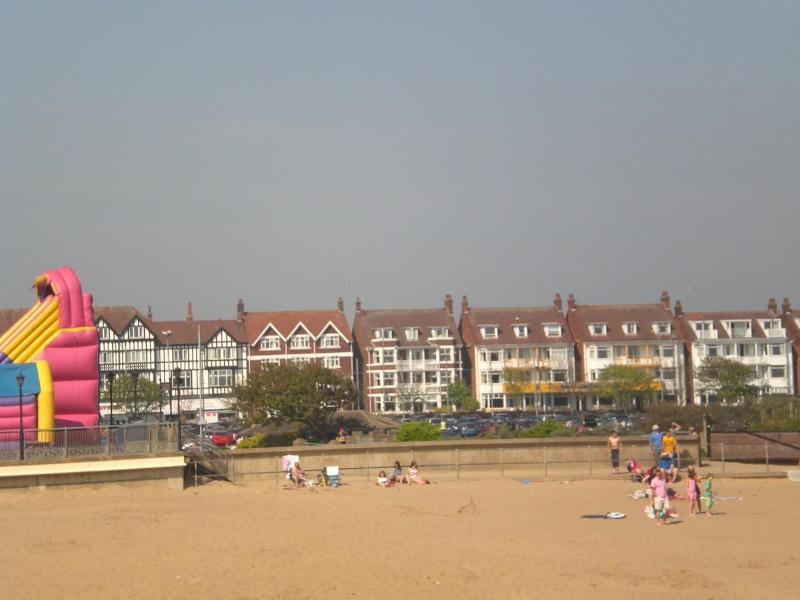 We then saw some transparent blow up globes on water, which looked like fun.
We then decided to chill out with a couple of drinks, & sit in the sun. As we were opposite the Funfair, San said to me, " Michael, lets go on that Rollercoaster ride?" I said back to her, " No f@@@@ng chance, you are not getting me on that thing!" I then fancied some crab sticks & prawns. San then said, " If I eat one of those crab sticks will you come on with me then?" I knew she didn't like fish, so I stupidly replied, "Go on then." Well she put it in her mouth, made a funny face, then spat it out into a napkin. She said that she had tried it & a promise was a promise. But I said that she hadn't properly eaten it, so the bet was off. You can guess what happened next? Yes you guessed it, on the ride we went!!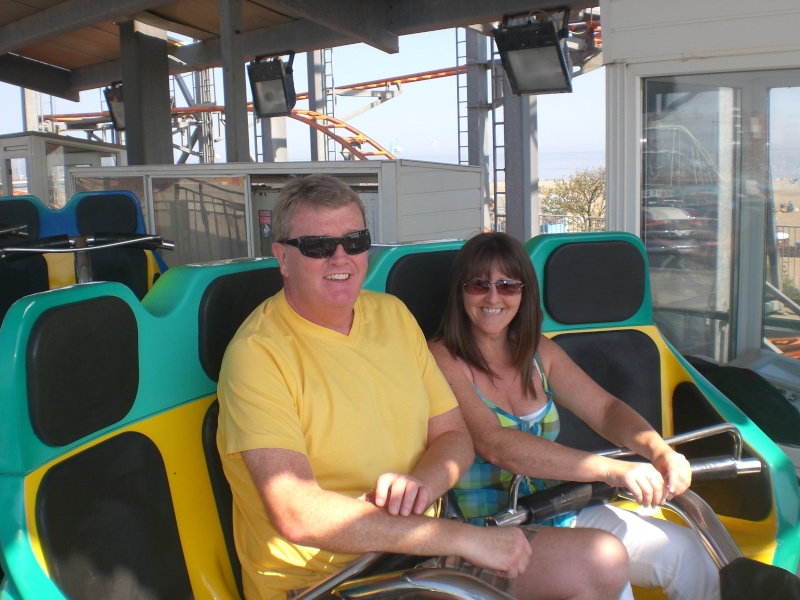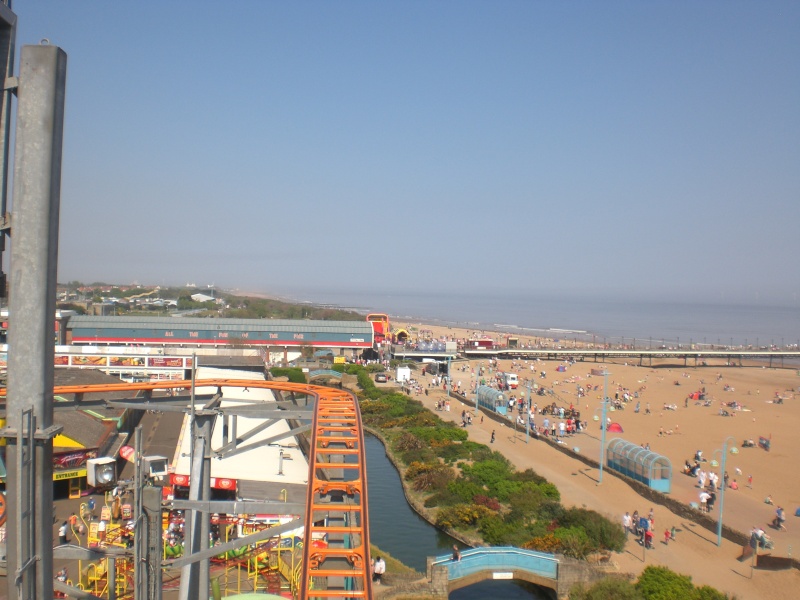 After 2 minutes of being twisted, thought we were going over the edge & up & around the ride finished. I felt like I had been on a bloody North Sea Fishing Trawler, not that I have of course, but that is how my legs felt at first!! So after saying that she cheated me into that, we carried on into Tower Gardens. It had a children's play area, ponds with fish, birds, nice trees for shade & what looked like an old railway station from the past gone by.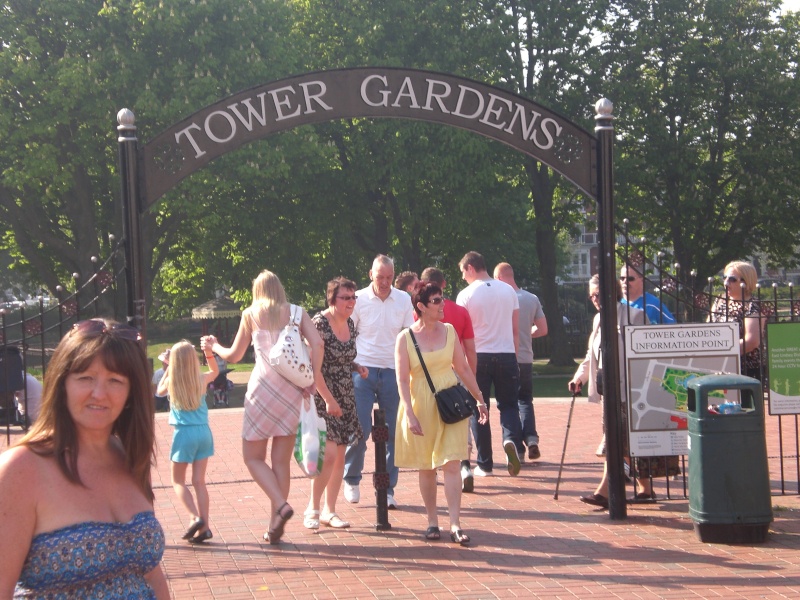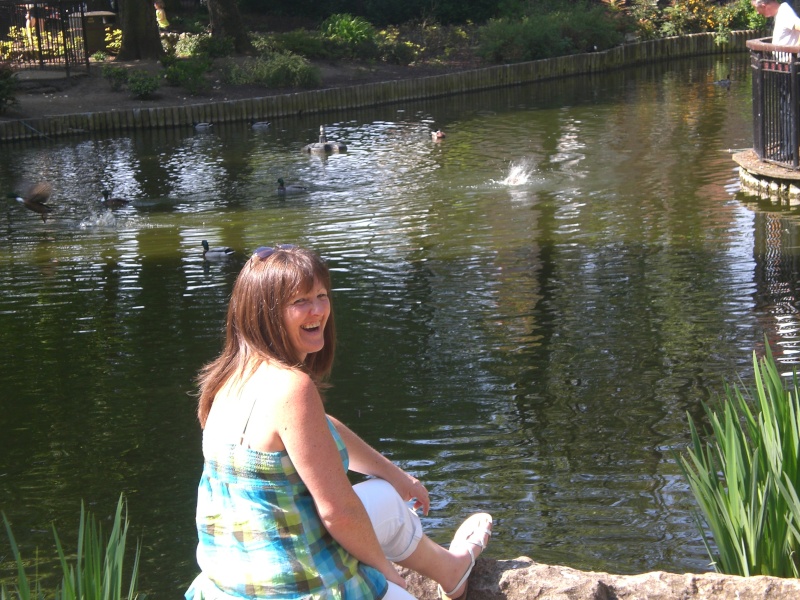 We then carried on walking to the other side of the clock tower, where there were big Victorian buildings which were mainly hotels & B & B's.
We then saw the Skegness Express, a Noddy type train, that took folk along the seafront.
We then walked past the boating lake & the famous Jolly Sailor, a symbol of Skegness.
For a minute we thought that we were in Magalluf!! .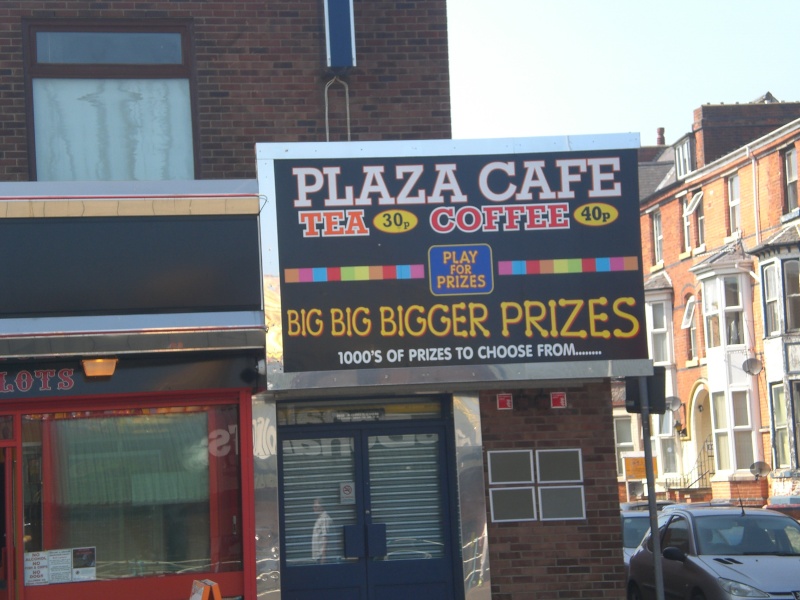 We were heading towards the 2011 Skegness Open Putting Championships!!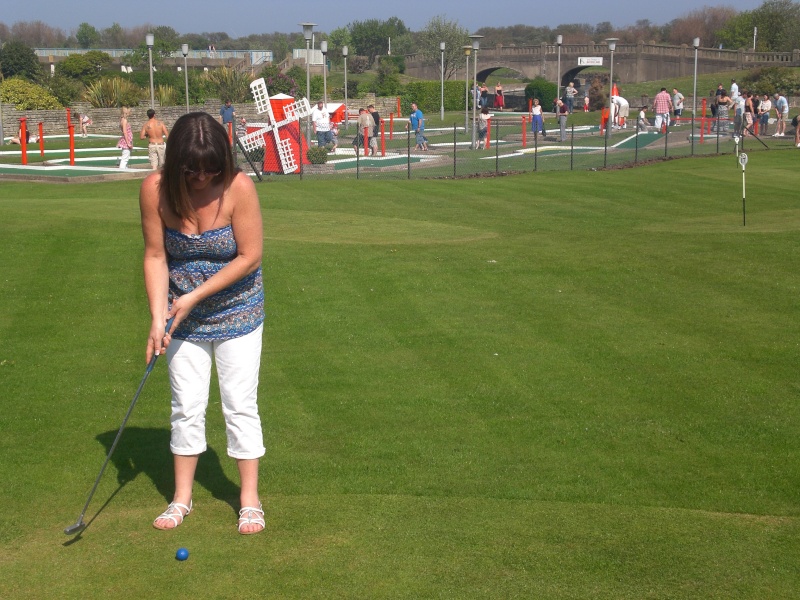 By the way Delboy, Lin, Mark & Jan, I actually beat her wahaaaaaaaaaaaaaaaaaaaaaaayyyyyyyy.
All in all we had a great day there, & San thoroughly enjoyed it, we would go back for a weekend break. Just up the road there is a Massive Butlin's Complex, which must bring in a lot of revenue to the Town.
I hope that you enjoyed my reviews of Hunstanton & Skegness, sorry that they took so long!!