Well I am on a roll now after my 5 part Magalluf review. Well over Easter!!, yes it was that long ago. San had never been to Hunstanton or Skegness, so we decided to do a 2 dayer staying at Boston (England) at night. Well we had a bit of a row to start with, so we didn't set off until nearly midday!! We took the A43 towards Stamford, then turned right onto the A47 towards Peterborough, things were going quite well. Famous last words, until we got to between Eye & Thorney then all traffic seemed to come to a deadstop!! This is the view me & San had for at least 20 miles of single road with no overtaking places!!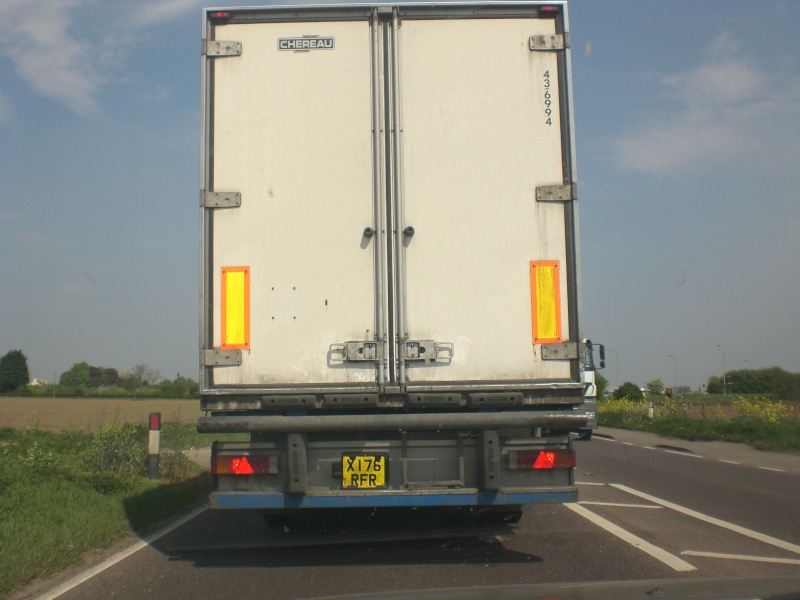 I was showing San the rolling hills of Cambridgeshire & Norfolk!! The Cambridgeshire & Norfolk Mountain Rescue Team Have never been called out for some reason!!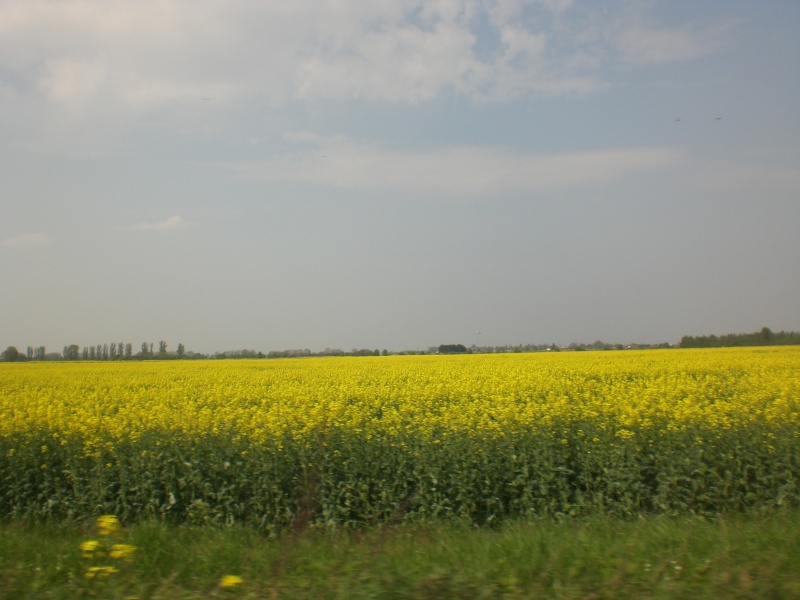 Well at Terrington St. John we finally hit some dual carriageway & waved goodbye to our new friend the lorry driver. We were doing 70 mph, obviously inside the speed limit, then we came to the first Kings Lynn roundabout at the Junction of the A47 & the A17 & this!!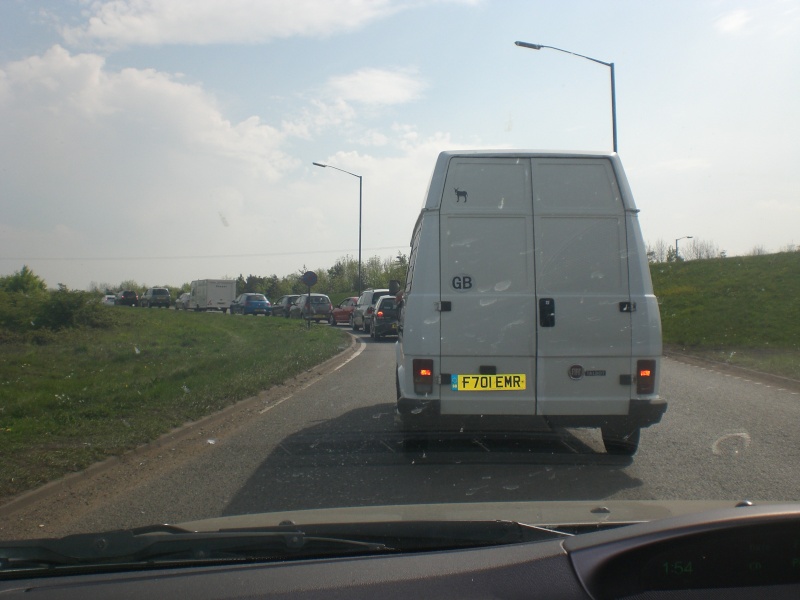 Then we had to negotiate the Hardwick Narrows roundabout at Kings Lynn, where 5 roads converge!! After a lot of horn blowing, shouting, swearing & other unprintable words, I calmed San down & made our way slowly again along the A149. We passed Castle Rising, the turn for Sandringham, Dersingham, Snettisham & Heacham before we got on the road down into Hunstanton. "Yipee, the seaside" San cried, I just cried & then kissed the ground as we parked up!! We walked to the cliffs & took in the sights of Hunstanton along the lovely gardens, which was very busy, so it should as it was a beautiful day & Good Friday.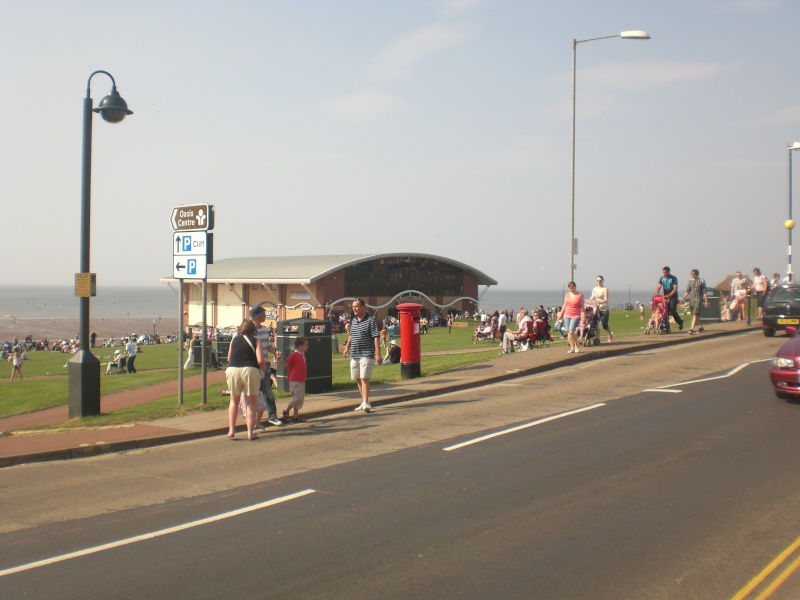 We were both quite hungry by now, as the journey had taken the best part of 3 1/2 hours, so we sat down & had Fish & Chips. IMO you can't beat Fish & Chips it sitting at the seaside. Well San had had a very stressful journey sitting next to me whilst I drove the car & she needed a drink!! So we went to a Pub overlooking the sea & bumped into a couple of friends of ours from Kettering, isn't it a small world!!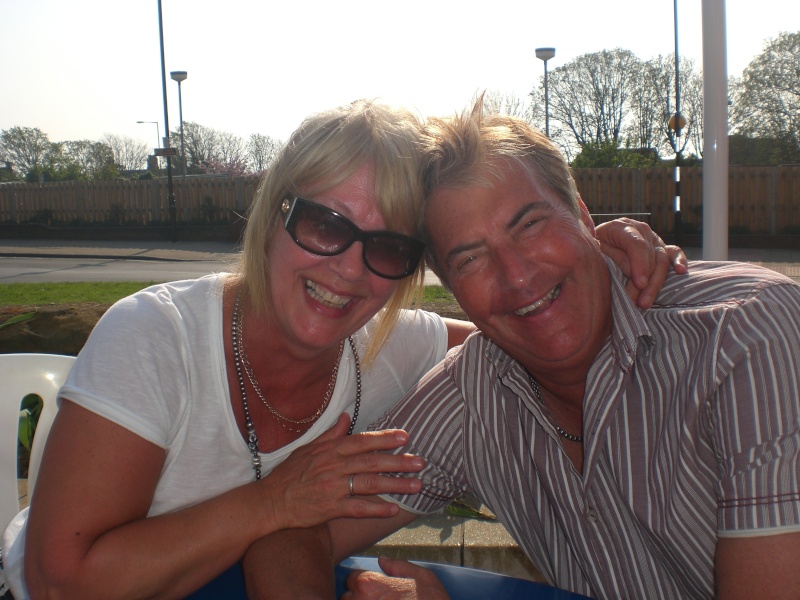 Hunstanton is quite a small resort but with some lovely buildings, open spaces & gardens. So WS we sometimes do culture honest.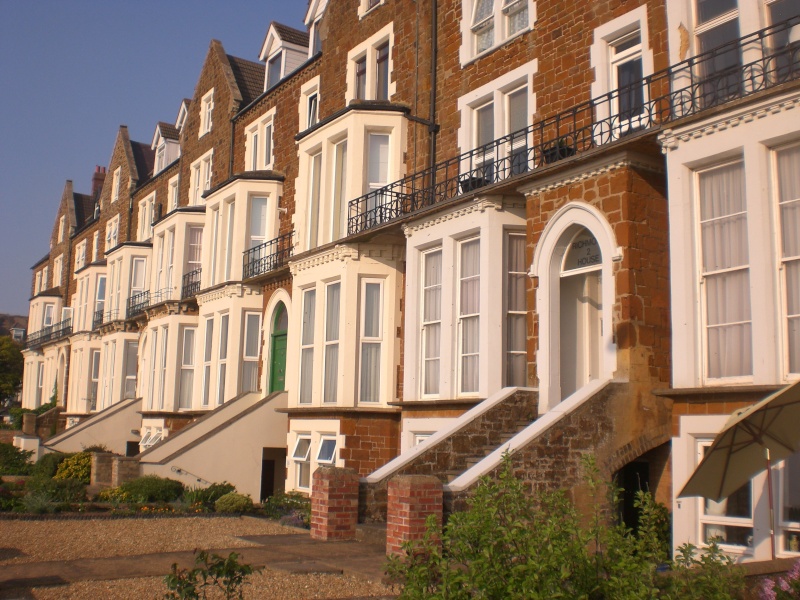 Some of the gardens are Gold Award Winning
San relaxing
AGAIN
in a park overlooking the sea.
We decided to move on & miss most of the traffic, what could possibly go wrong!! Well we got onto the A149 heading back towards Kings Lynn when this was our view.
There had been an accident on the Snettisham bypass, so we had to go through the villages of Snettisham, Ingoldsthorpe, Dersingham & through some of the grounds of the Sandringham Estate, until we could get back onto the A149!! So then onto the A17 heading towards our hotel in Boston (England), where we took in the rolling hills of Norfolk again!!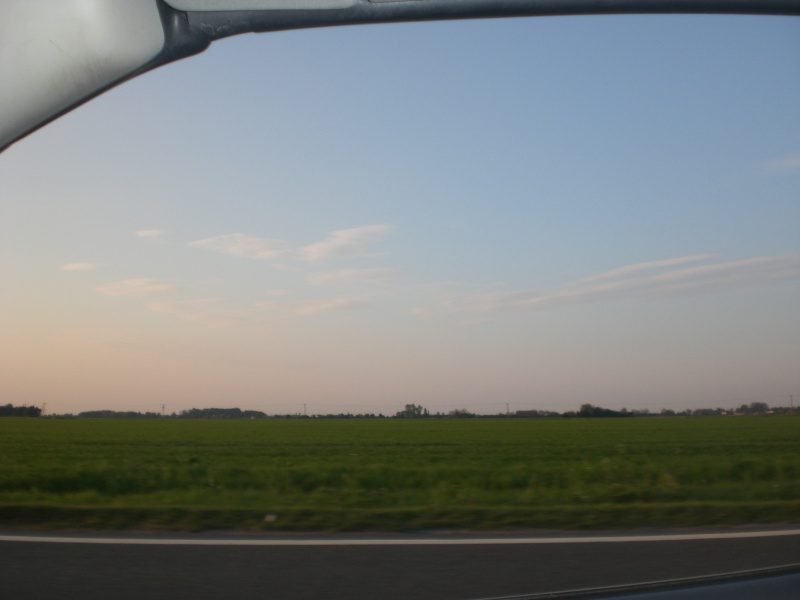 We got to our Premier Inn on the A52 in Boston (England) which is just what you expect, but without Lenny Henry at Reception or lying on our bed!!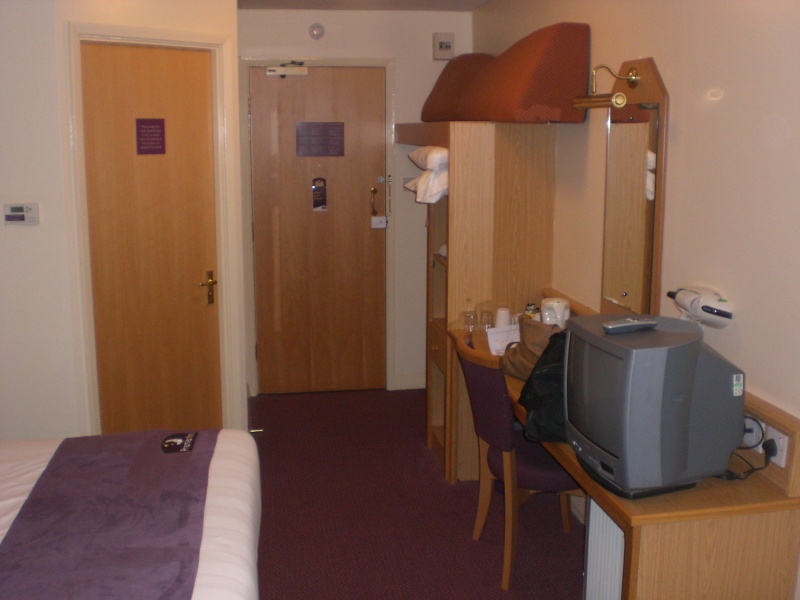 Well we used the attached Pub for our evening meal. San had Chicken Breast , chips & salad & I had Steak, chips & salad, with a couple of desserts & drinks on our bill which came to about £40. We then went to bed, to get up fairly early to go to Skegness in the morning.
Skegness review includes skin eating fish, donkeys, golf tournament & a broken promise.