Mrs DB an I decided to walk part of the Wendover canal arm, its original purpose one would think was to bring Spices and Silks from Birmingham to the people of Wendover, however, this was nothing further from the truth, as water springs from the Chiltern hills were needed to feed the Tring reservoirs to top up the Grand Union canal as vasts amounts of water was needed in the navigation of boats.
In 1793 a navigatable canal was built but leaks occurred and was repuddled but after a number years it leaked more water than it supplied and navigation came to a end.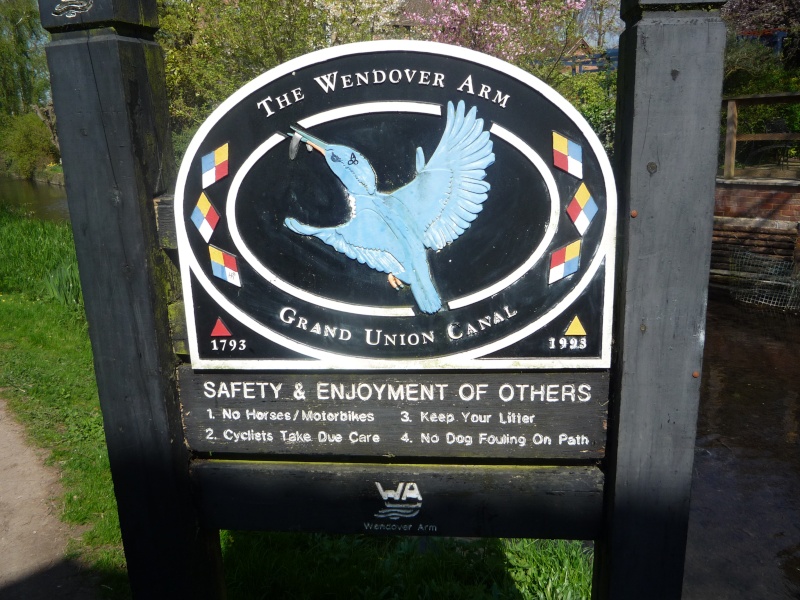 So here we start our walk a small underground stream comes out from under the road
It passes by the village school and several houses that back on to it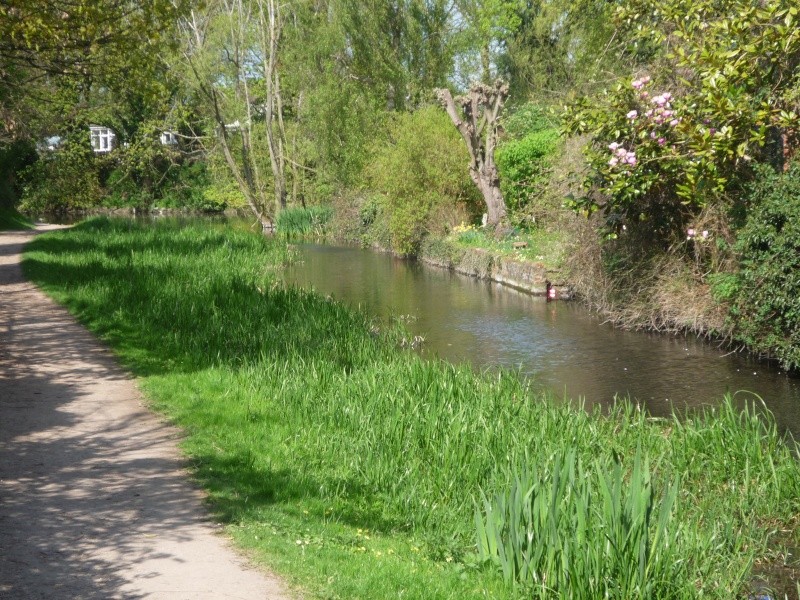 It then winds it's way into the countryside
Various species of duck can be seen along the canal as they are not troubled by any boats but no sign of the Aylesbury duck
which has become almost extinct, as there is only one farm left that rears them for the restaurant industry
In the distance are the hills that we got lost in a week or so ago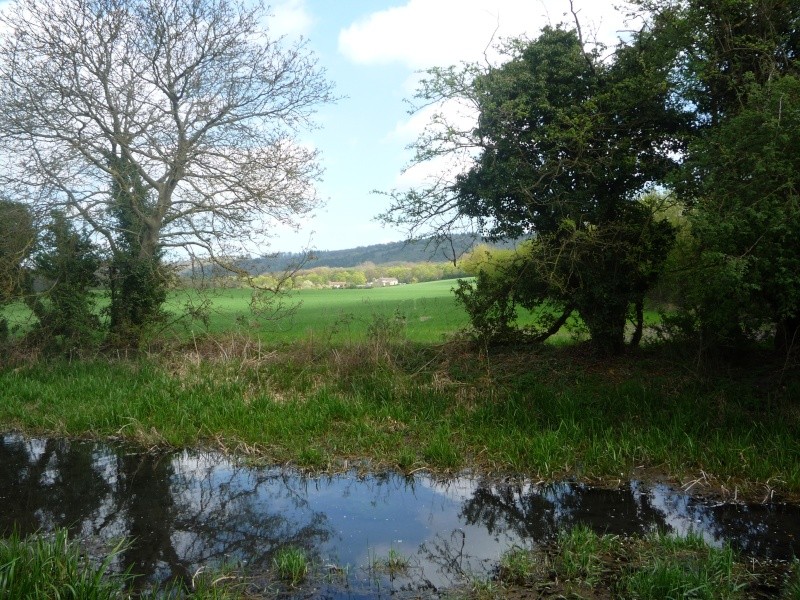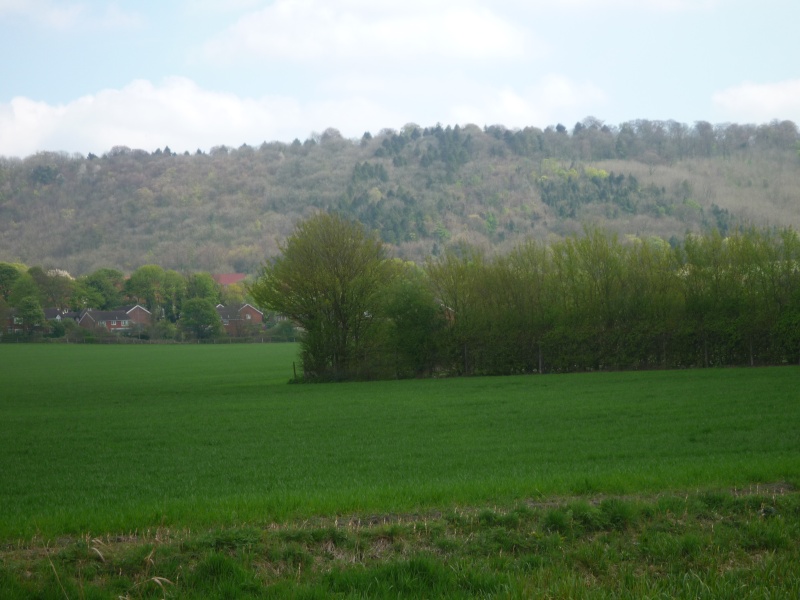 At this point the canal becomes wide to have allowed boats to make a turn but this is now weeded up
A swan has decided to build it's nest in the middle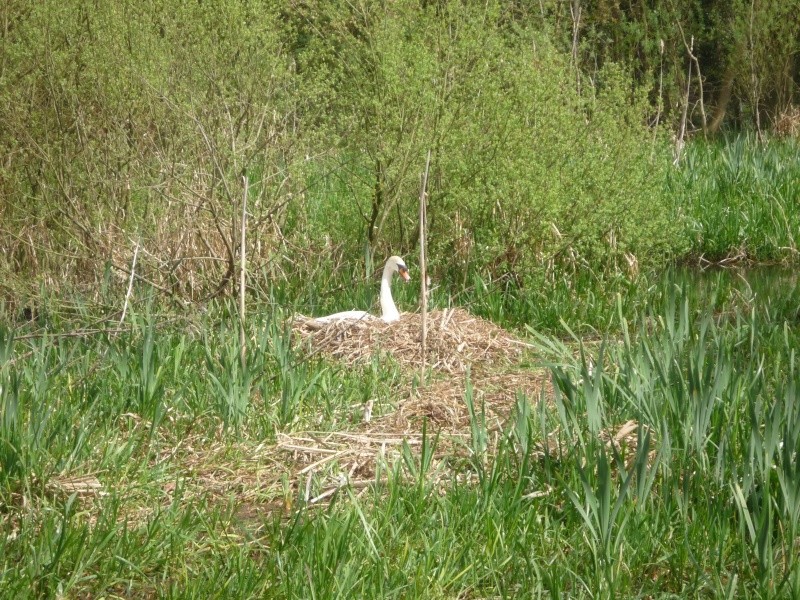 The lambs are growing up fast
Across the field there is another reservoir ready to feed more water to the canal
At this point we have reached the Rothschild's bridge which lead to the famous Banking family house at Halton. The House
and 3000 acres of land has since been sold to the RAF
At this point many houses back on to the canal and have stunning views across to the hills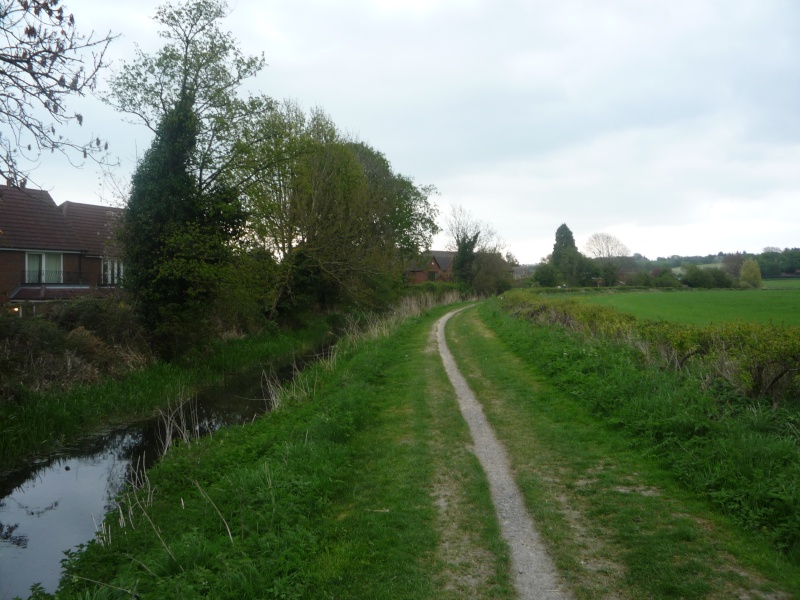 It finally leads us near a place called Dancer's End not sure what the history of that was but they didn't like line dancers down here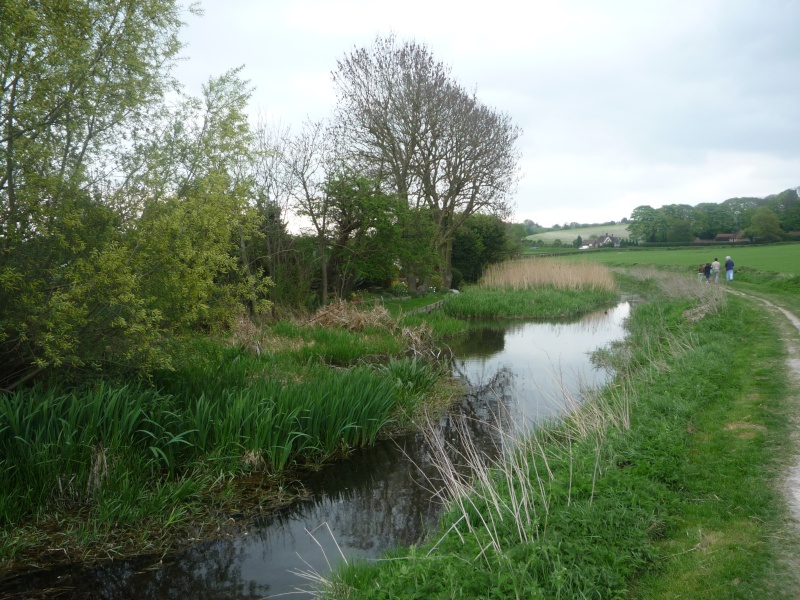 At this point it looked like rain so we turned and headed back.
Just after this point the canal goes under the A41 and a bit further down there is a sluice gate holding the water level to about 2 feet. After which
it runs dry. At the other end for 1.3 miles the part that should join the Grand Union has been restored at the cost of £400,000 and is at present
has been sealed off to hold water for navigational purposes but thats another walk