A few years ago while we were touring round the Tramuntana mountains we stopped of in Orient for a refresher and some lunch. We had a wander round the village and instantly fell for the place and decided that one day we would stay there. I took some photos and remember taking one through the entrance gate to a wonderful looking hotel thinking wouldn't it be fantastic to stay there. Well last year- 2010 we finally got round to booking ahotel in Orient. We opted for Finca Son Palou (which happened to be that hotel) after some research and booked up for 4 days.
Orient is located in the heart of the Tramuntana Mountains and the drive up from Bunyola is quite twisty and not for the nervous driver, approaching from the Alaro side is a bit less challenging.
On arrival we were shown to our room, we tried to book a room with a terrace for the 4 days but one was not available on our first night so we had a double room in the main part of the hotel. The room was large and bright with all the usual amenities. After we partially unpacked we were given a tour round the hotel and grounds by the Manager and son of the owners, Mark. The setting is truly stunning nestled at the top of a valley and with fantastic views all round. The hotel grounds are beautifully landscaped and there are loads of quiet corners to sit and totally chill out.
The next morning while we were having breakfast the maids moved all our belongings to the room with terrace we had booked for our other 3 days. Mark had promised us a nice room and he was not lying. It was a terrific junior suite situated in a purpose built block separate from the main hotel building. You would never know it was an addition to the existing buildings as it has been built in the same traditional style as the original finca. The suite was brilliant large spacious and beautifully furnished. It had all the normal things, TV, air conditioning, a fridge (bottled water was supplied gratis) and internet access. The bathroom was huge as well with a large separate walk in shower. The room was fantastically quiet as well we never heard any noise whatsoever during our stay there. The roof of our room was our private terrace
Offering total peace and quiet for sunbathing during the day and stargazing at night.
The standard of service at Son Polou was outstanding all the staff were extremely friendly and efficient nothing was too much trouble for them. The food was fantastic, we had originally thought we would try some of the other 3 restaurants in the village but the food at Son Palou was so good we didn't eat out in the evening at all. Breakfast is a buffet but the quality and choice were great. If you wanted eggs/omelette or bacon it was cooked fresh for you but everything else was self service, there was a huge selection of fruits and yoghurts and cereals, cold meats and cheeses, fresh juices and lovely fresh pastries. Large cafetieres of fresh coffee were brought to your table either in the dining room or outside on the rear courtyard.
Evening meals are a' la carte and were served on the front terrace or in the dining room. There is a good choice on the menu plus the daily local specials which we tried on a few occasions, the specials are advertised in the morning and need to be ordered before noon. The standard of the food was excellent I really couldn't fault it, that and the wonderful setting make for such a pleasurable experience.
We had intended to go out and about in the car but ended up just staying in Orient and totally chilling out. Son Palou just makes you feel so at ease you don't want to leave.
The hotel has about 15 rooms so and it never feels busy, the rooms are well spread out and other than meal times you hardly see anyone else. Many of the guests tended to be out all day and the pool was always very quiet I think the most people I saw round the pool was about 10 and that was late afternoon when guests were returning after a day out. After breakfast we had a walk round the village most days but it only takes about 20 minutes to see it all. We had a couple of lunches the Restaurant Orient on the main road, it is a traditional restaurant serving traditional hearty local food and is popular very busy at weekends when families head there from all over the island.
I would highly recommend it great food and local wine served in a great setting.
Finca Son Palou is without doubt a fantastic place to stay, the owners and their staff really know how to treat their guests yet manage to do so without being obtrusive, the atmosphere is very relaxed and for us was just perfect. It was our 20th wedding anniversary so we didn't worry about the cost as it was a tad expensive but we still felt although it was expensive it was still good value. If you ever want to spoil yourself I would highly recommend here.
Finca Son Palou
Our room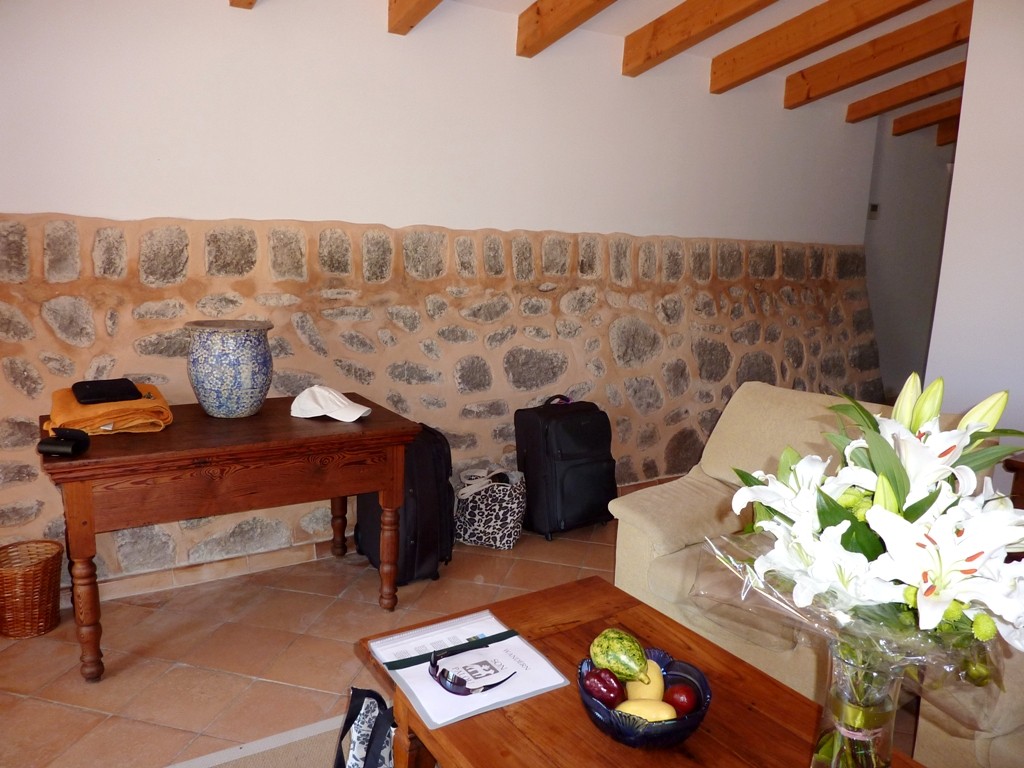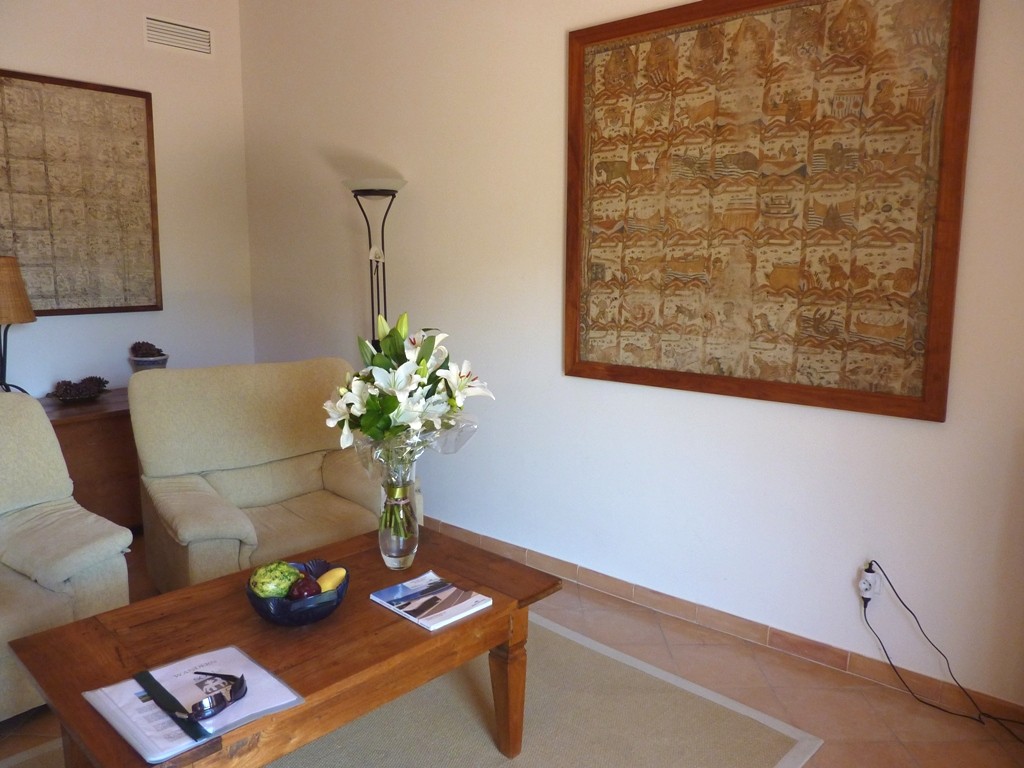 The bathroom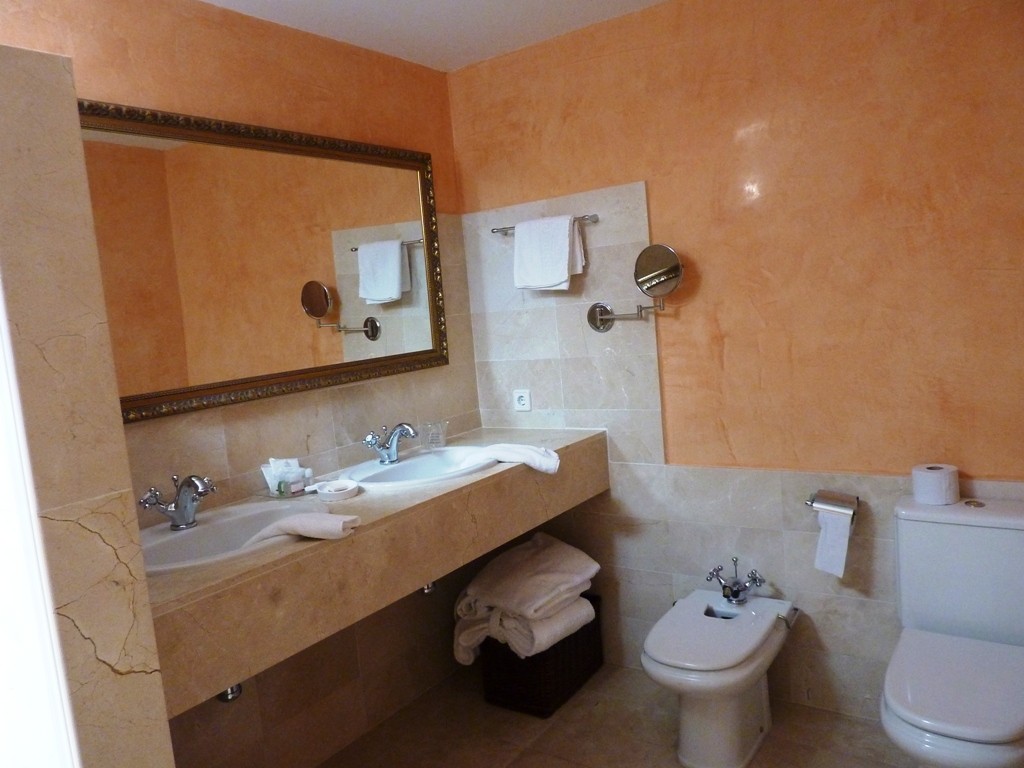 Separate shower which is so much better than one in the bath.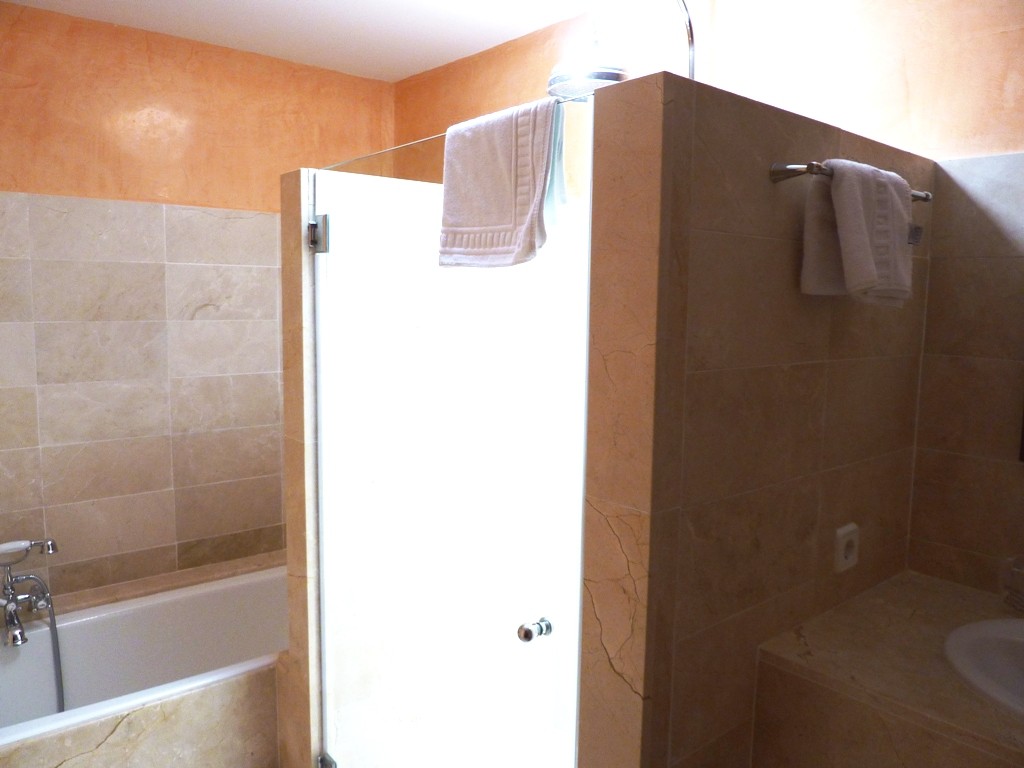 The hotel, grounds and pool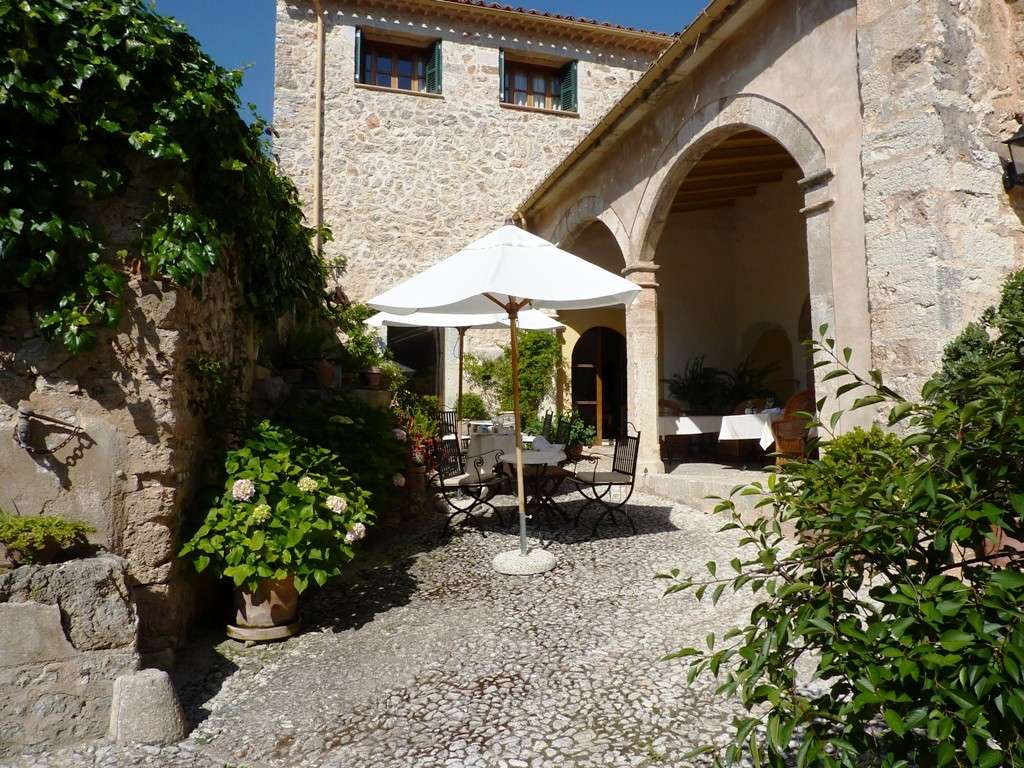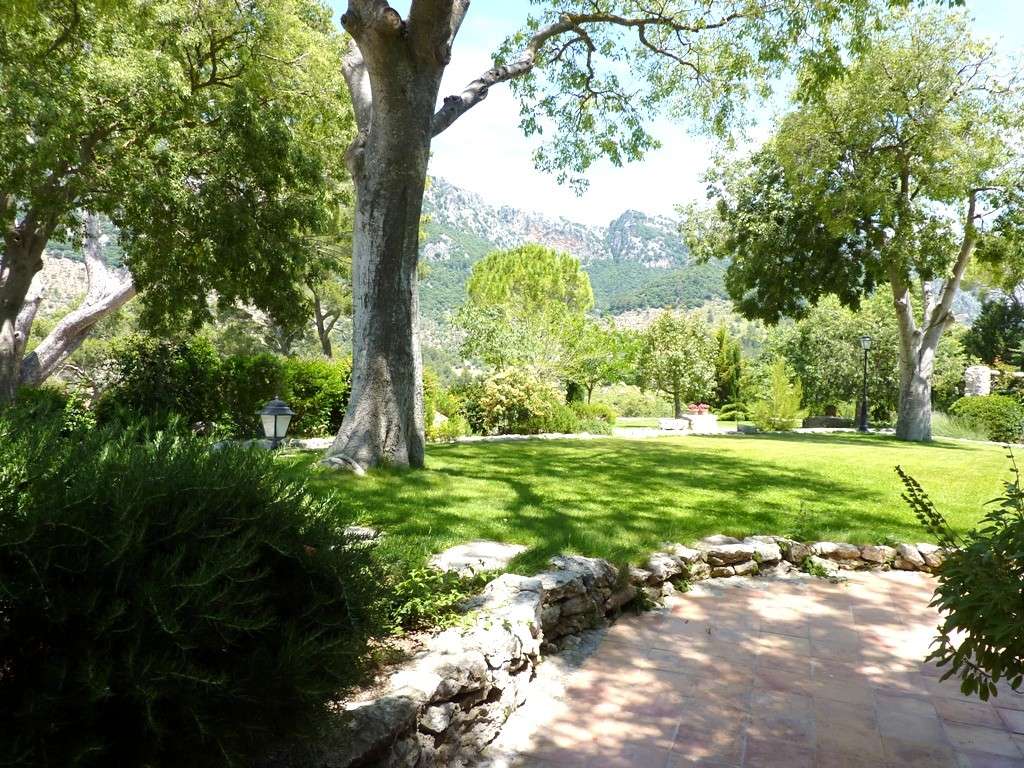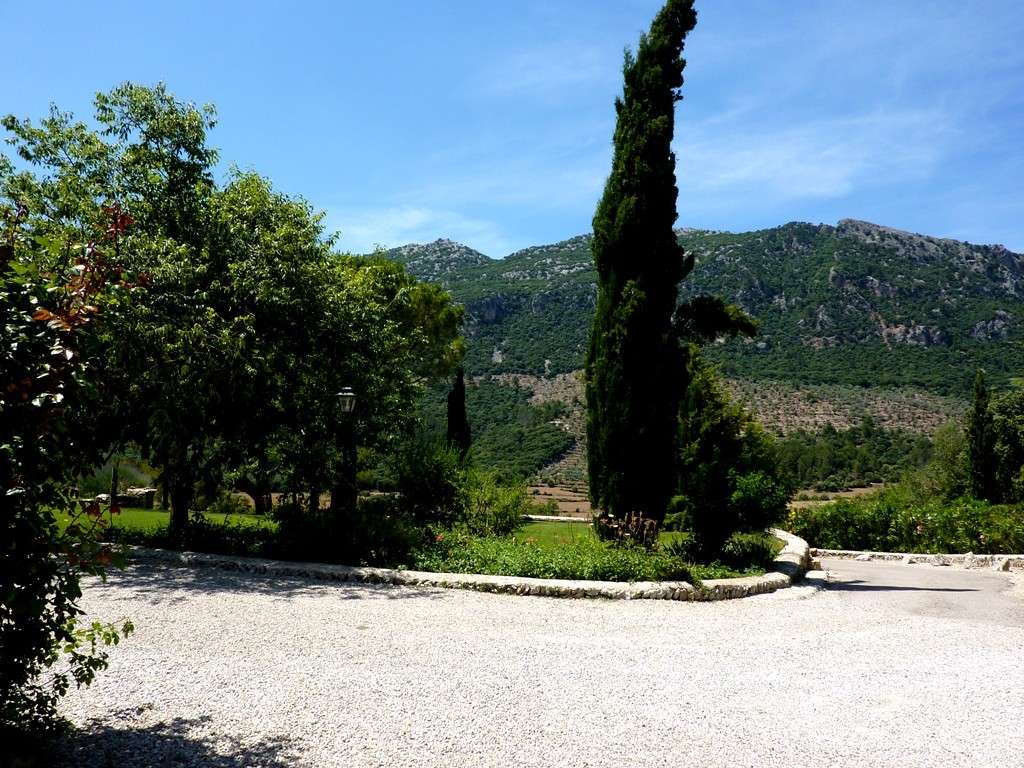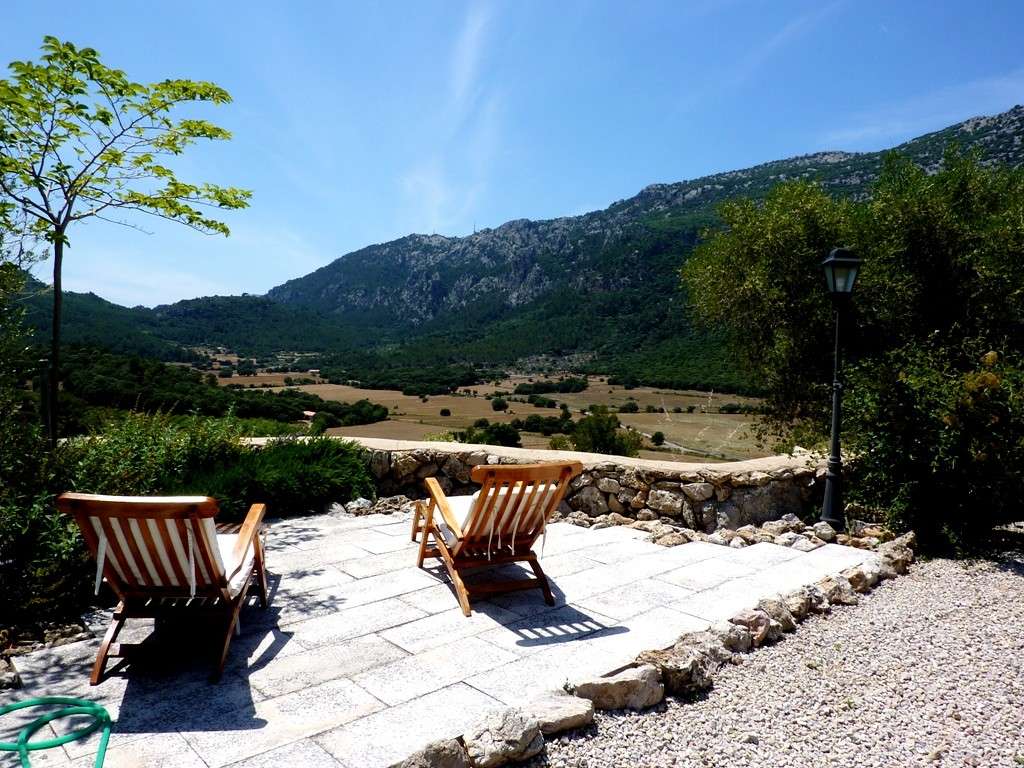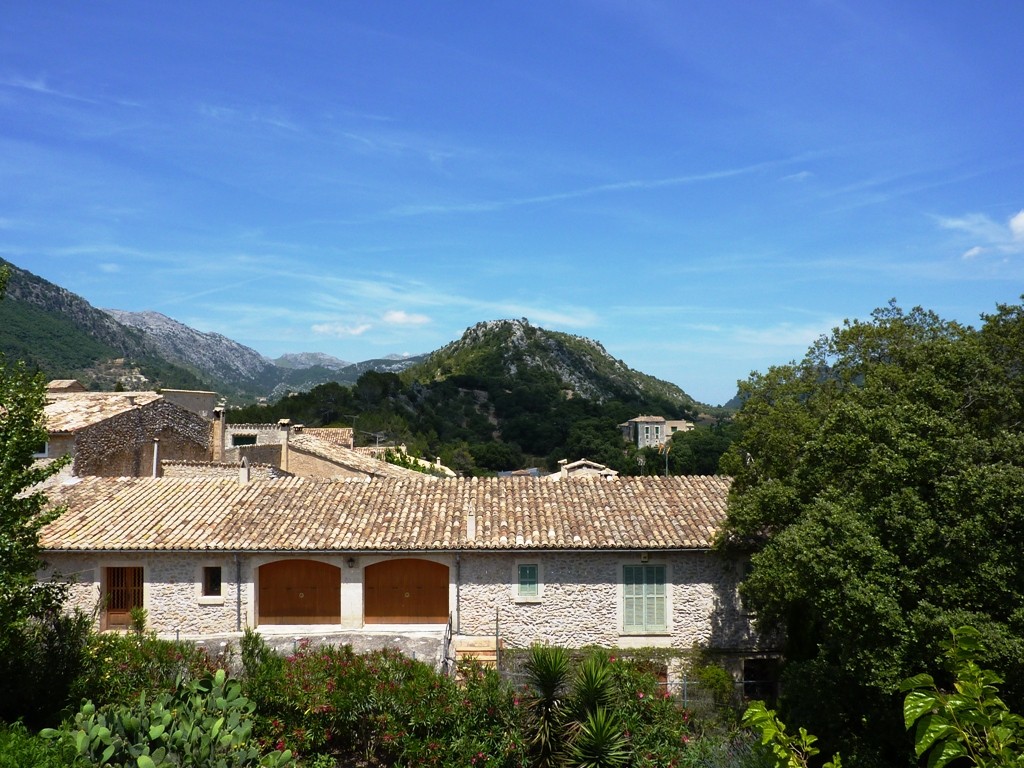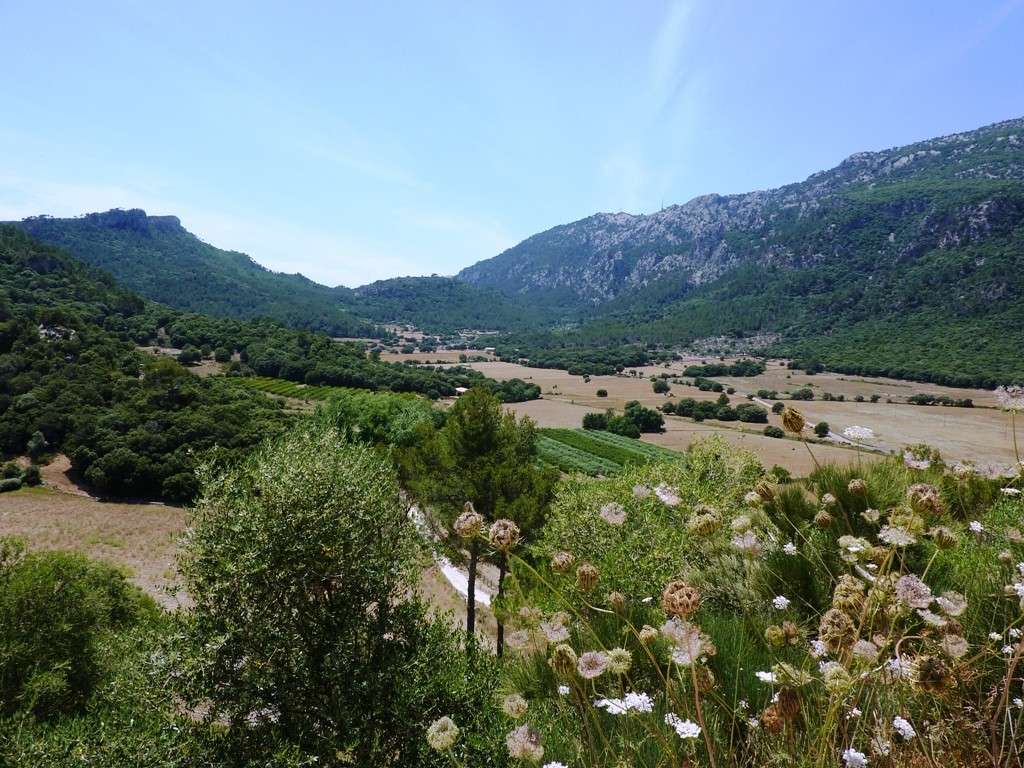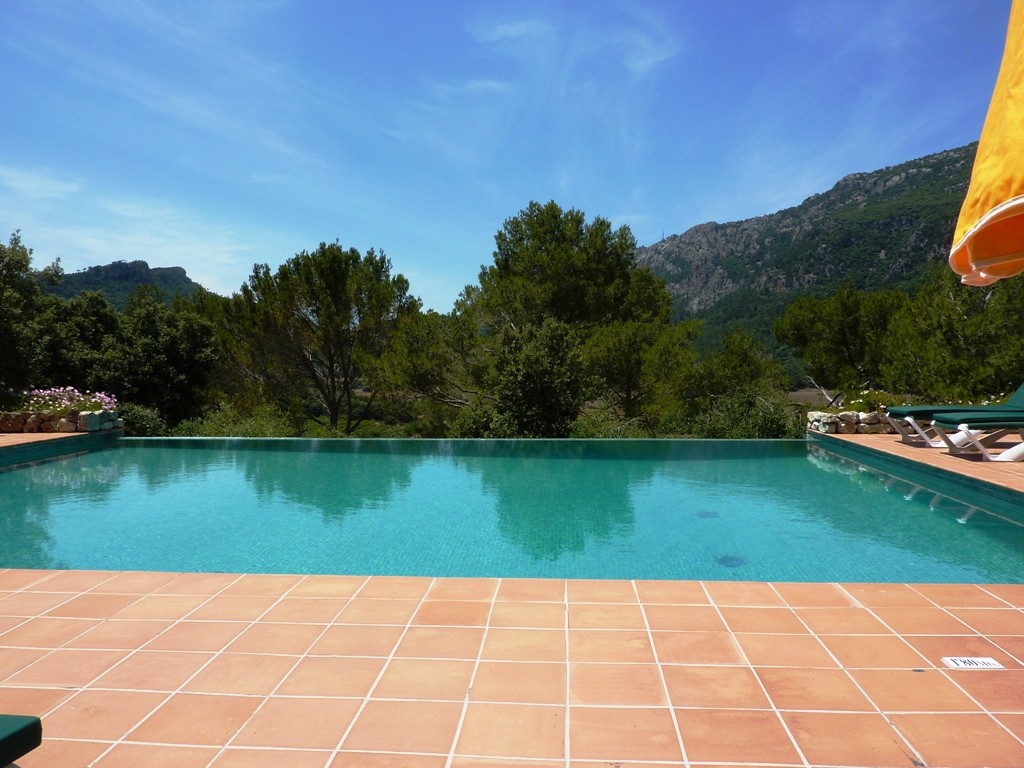 A couple of pics of the hotel interior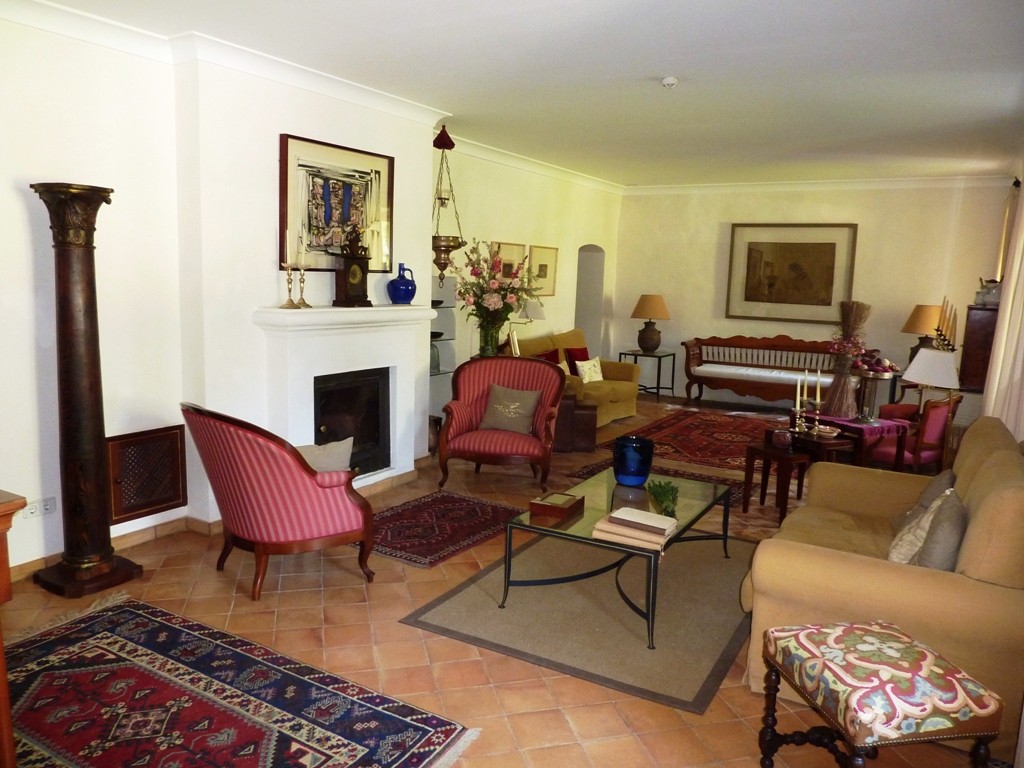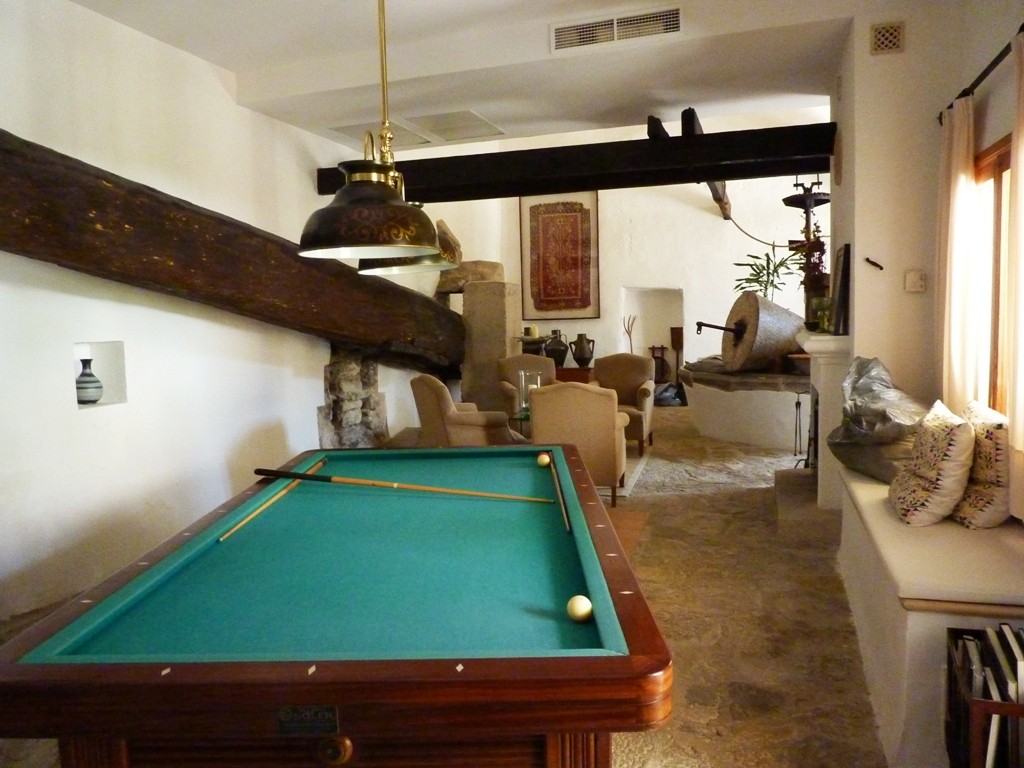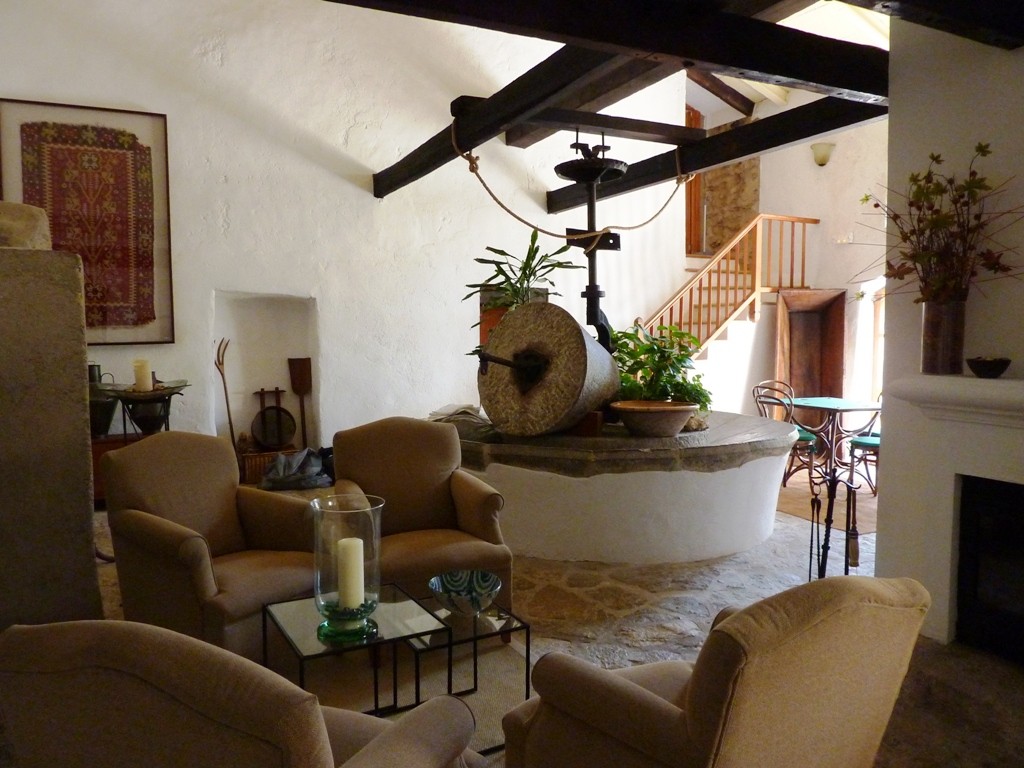 The village of Orient on a busy day