We stayed here last year (2010) for 5 days. Torrent Fals is situated about 15 miles from Palma near the towns of Santa Maria del Cami and Santa Eegenia. It is quite isolated so I would say a car is essential although a Taxi from Palma isn't too expensive.
Torrent falls is a small rural Finca Hotel surrounded by vineyards and produced its own wine until a few years ago. (The grapes now go to the neighbouring producer Macia Batle) The finca which dates back to the 15th century has been sympathetically renovated to a high standard by the present owners Pedro & Essie who's family have owned the finca for generations.
On arrival we were met by Essie and given a very warm welcome and a quick tour round before being shown to our room. When we were finished the quick tour Essie said this is our home we would like it to be your home also while you are staying here and it does feel a bit like staying with old friends, you are made so welcome.
The rooms are very traditional in style with period furniture adding to the ambiance of the place, The room was large with a huge marble bathroom and had all the usual facilities, TV, fridge, aircon and also free internet access. Our room also had a balcony which caught the sun most of the day.
Breakfast was the usual buffet type with a good selection of cereals, fruit, bread and rolls, cold meats, eggs cooked to order, fresh pastries, freshly squeezed juices and freshly brewed real coffee. Evening meals are served every day apart from Sunday and if you want to dine there you need to decide before 12 as the food is bought fresh each day. The evening meals were fantastic, we opted for the dish of the day and were never disappointed but if you wanted anything specific (the chef will ask your preferences when you order in the morning) they were more than happy to accommodate you. Meals were served on the terrace and it was great to sit there in the setting sun with a bottle of Macia Batle looking out over the vineyards where the grapes were grown.
The Finca has only 7 rooms so it is never going to feel busy and the clientele tend to be mainly couples so it is very quiet and relaxed. Many people will use the Finca as a base for exploring and will be out all day as was the case when we were there so for a lot of the time we virtually had the pool to ourselves. If you fancy a drink and there is no staff around you can help yourself from the bar and write it on the bar tab.
We did a bit of touring around but mainly just relaxed as it was our last 5 days of our holiday. On the Sunday we headed into Santa Maria del Cami to for the evening and to get something to eat. Now Santa Maria is not on the tourist map and the cafés and restaurants cater mostly for the local trade (no menus in English apart from the larger more expensive places). It was fantastic sitting in the small street side cafés people watching and eating traditional Mallorcan food.
We really enjoyed our time at Torrent Falls so much so we have booked up to go back again this year. If you want to try something a bit different and relaxing I would highly recommend it, Pedro & Essie will make you very welcome and you will leave as friends not just customers.
Torrent Fals
Our bedroom, I don't seem to have taken too many pictures here for some reason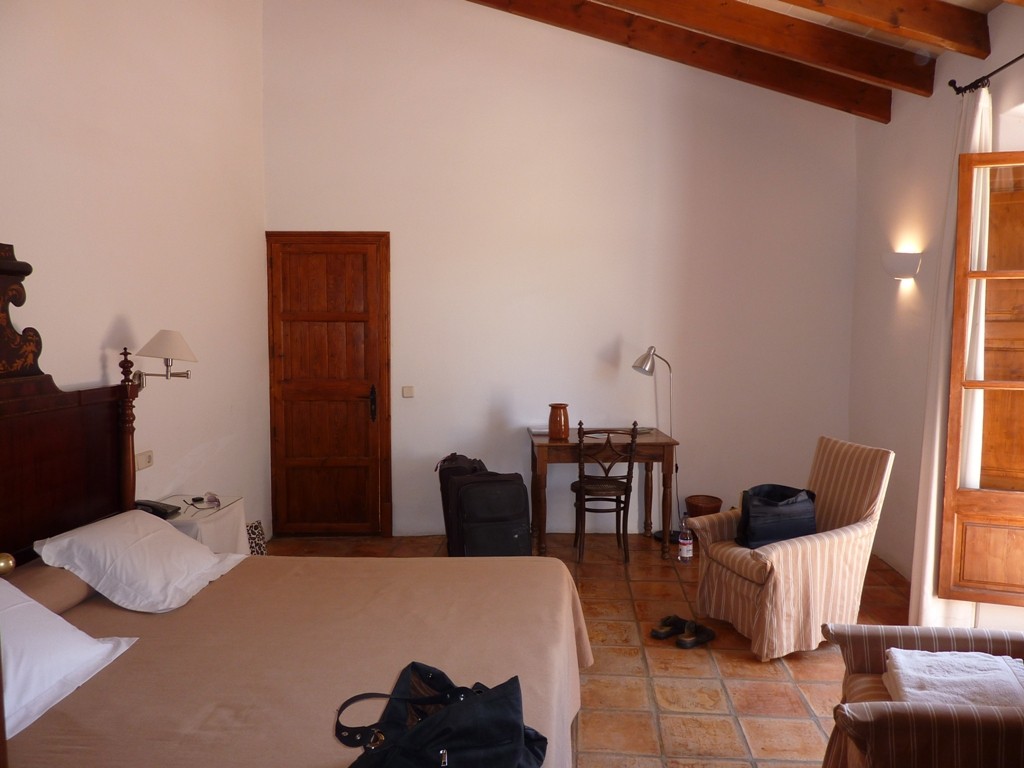 The Bathroom which was rather nice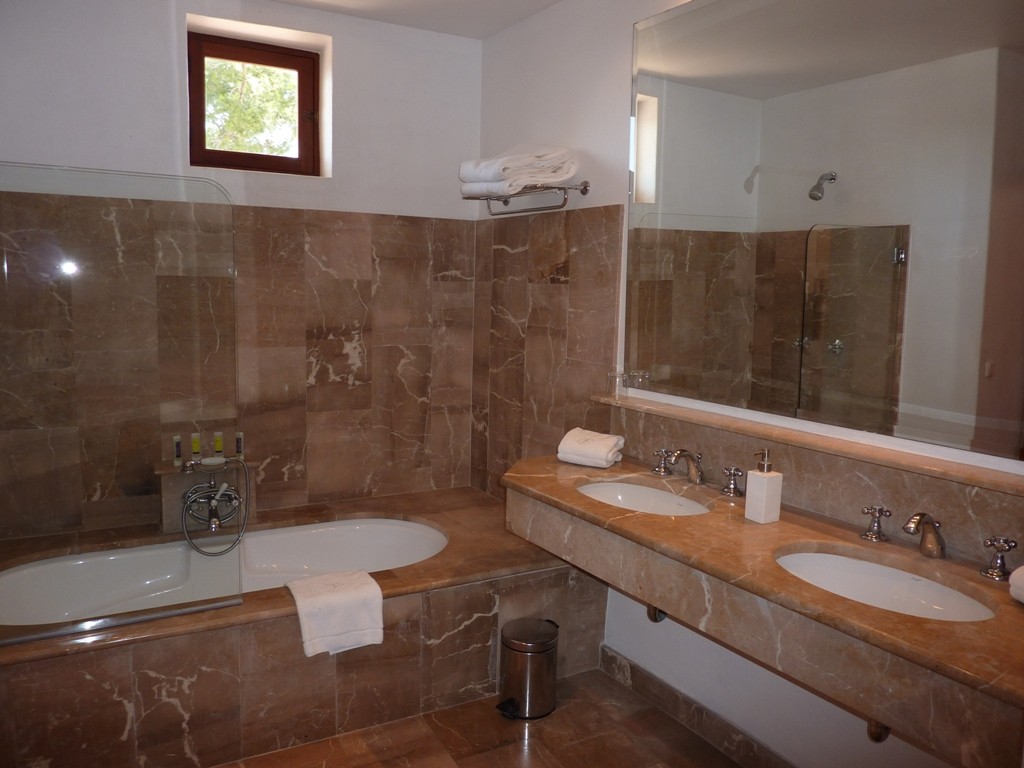 Well Well !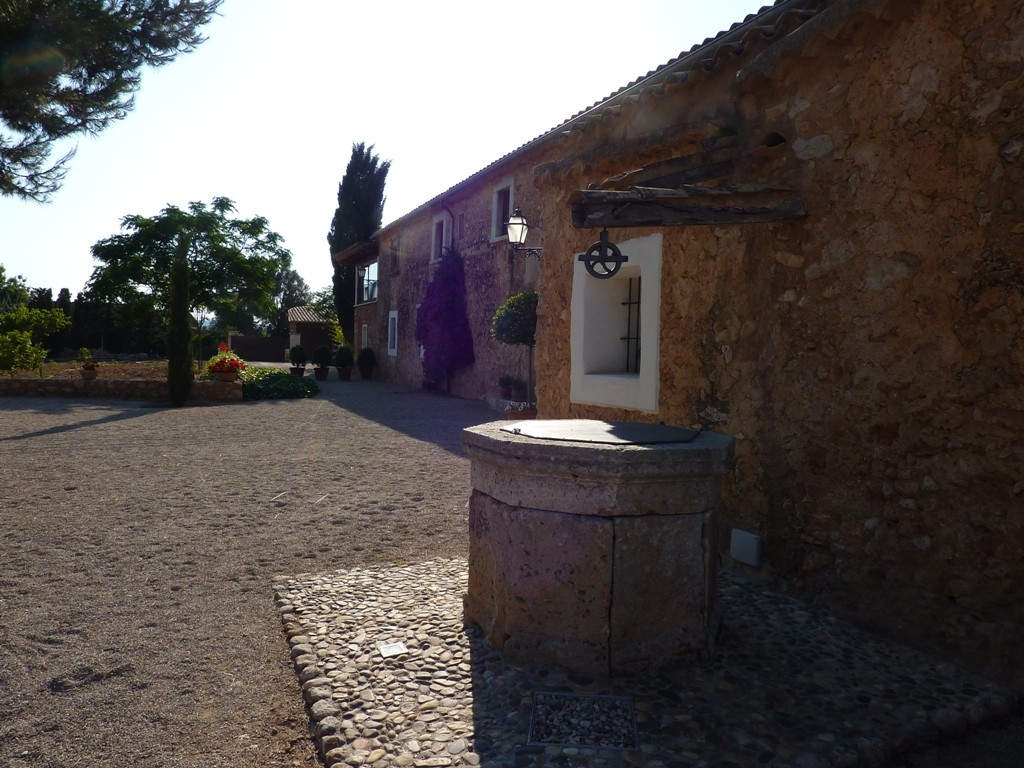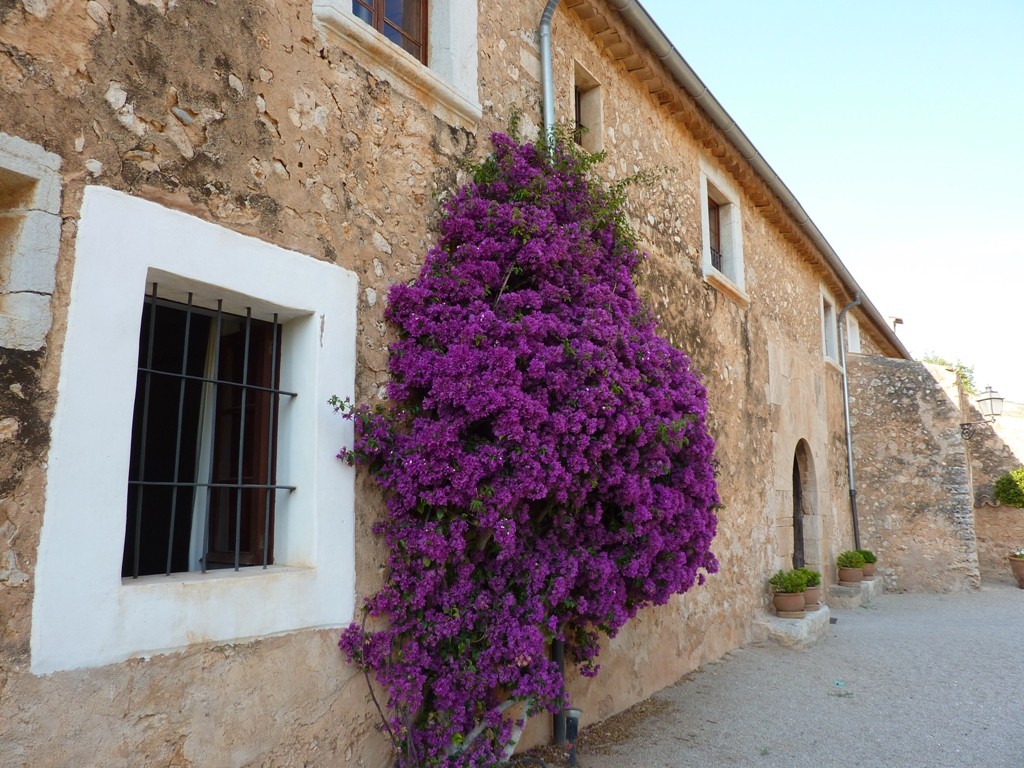 The former wine cellar which is now the bar and lounge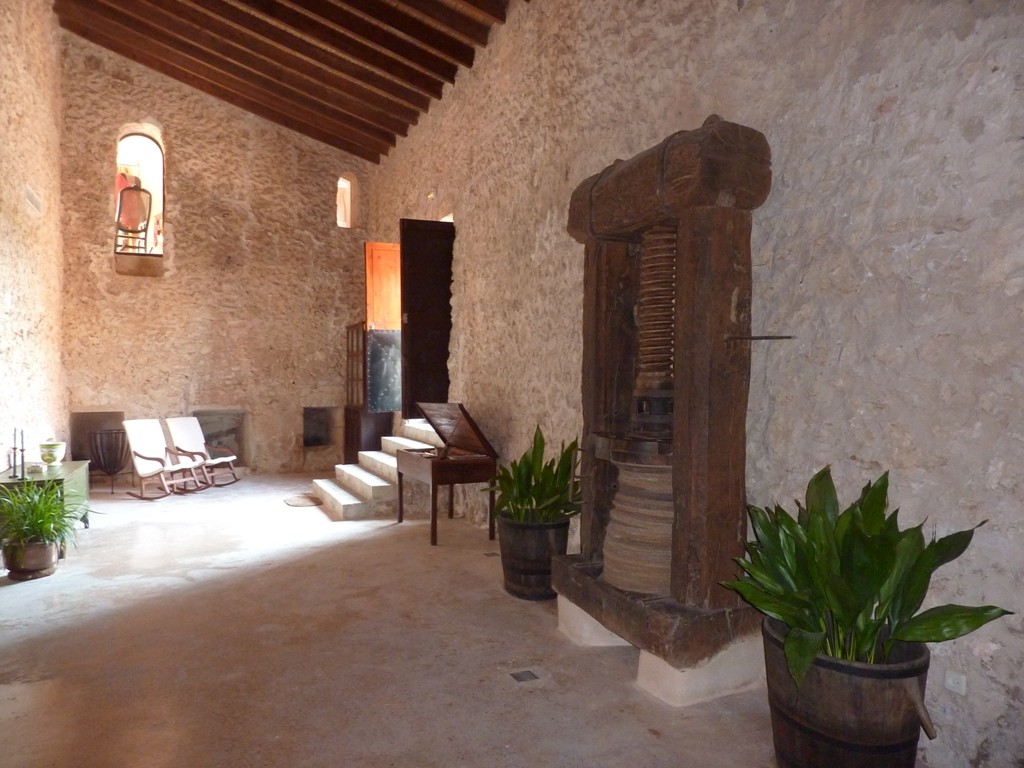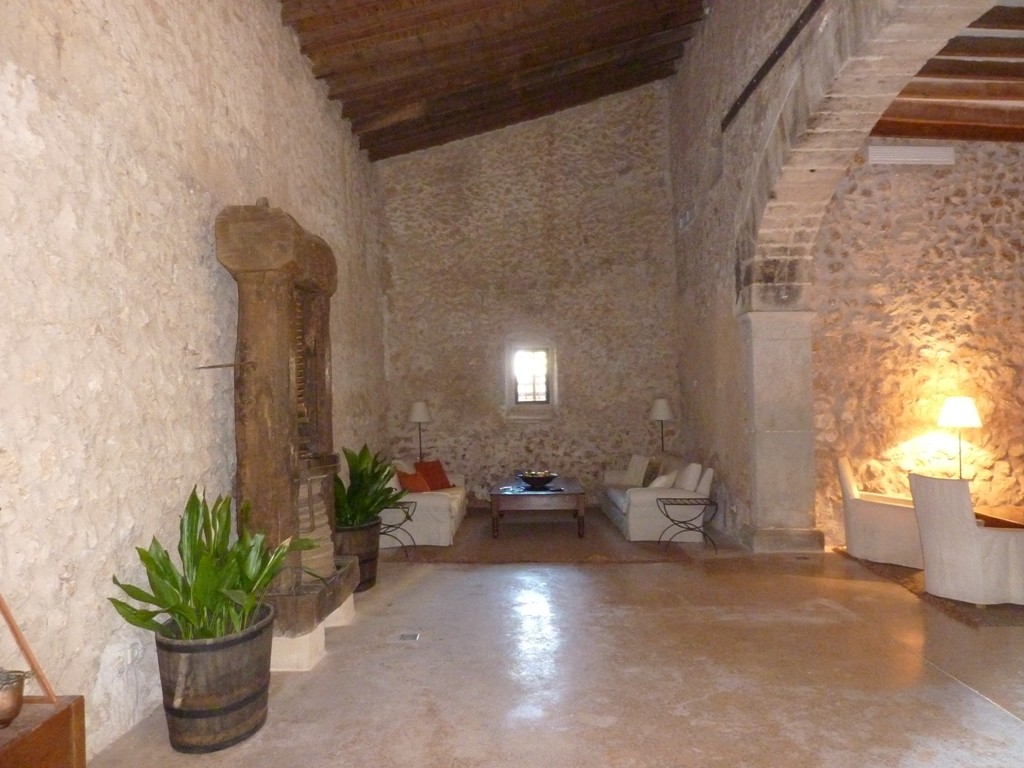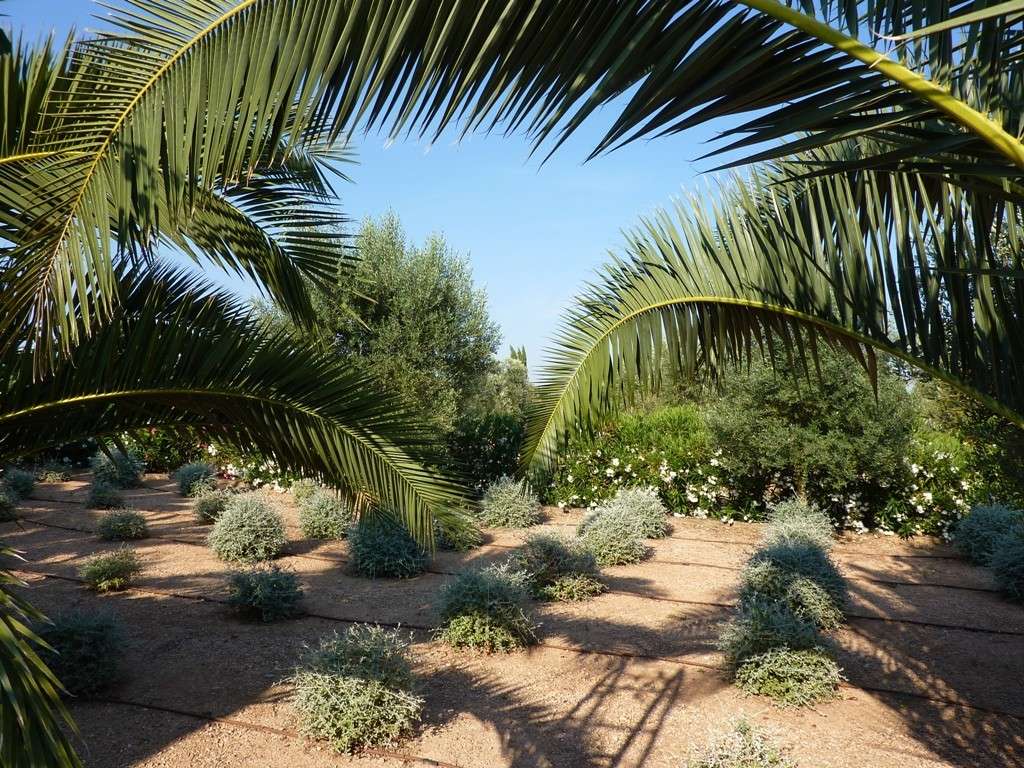 The pool which we quite often had to ourselves