For kids of all ages Western Waterpark gets my vote for a top day out :-bd:
At 25 euro for adults and 16.50 euro for under 12s its not cheap (we visited as a family of 7, kids aged 10-42 lol)
However entrance includes a sea-lion show, falconry demonstration and diving show, the diving show is amazing.
The waterpark is built in the style of wild west town, buildings including a bank, barbers, chapel, jail, bathhouse and saloon have been recreated.
A cowboy show is staged in the saloon throughout the day. In high season actors in period costume mingle with the visitors, playing out set pieces including comic bank robbery and a fire in the saloon complete with smoke and fire hoses, causing mayhem and hilarity.
There are fast food outlets on site, these are dire and extortinate, having visited many times before we now come well prepared with a well stocked couple of cool bags. There are tables for picnicing. Another tip is to take mats or something suitable to sit on as there are plenty of grassy areas to set up 'camp', if you are not prepared to pay 8 euro for a lounger. If you plan to visit July-August the quietest day is a Saturday.
The Beast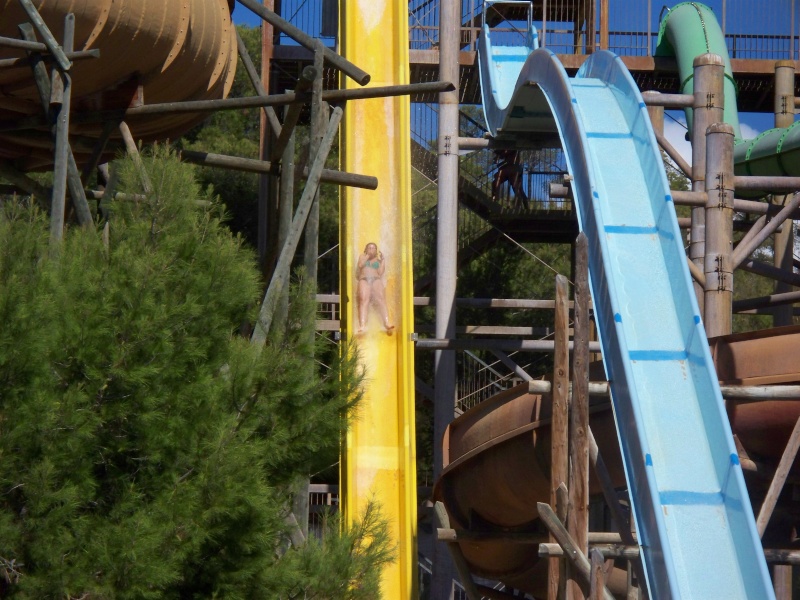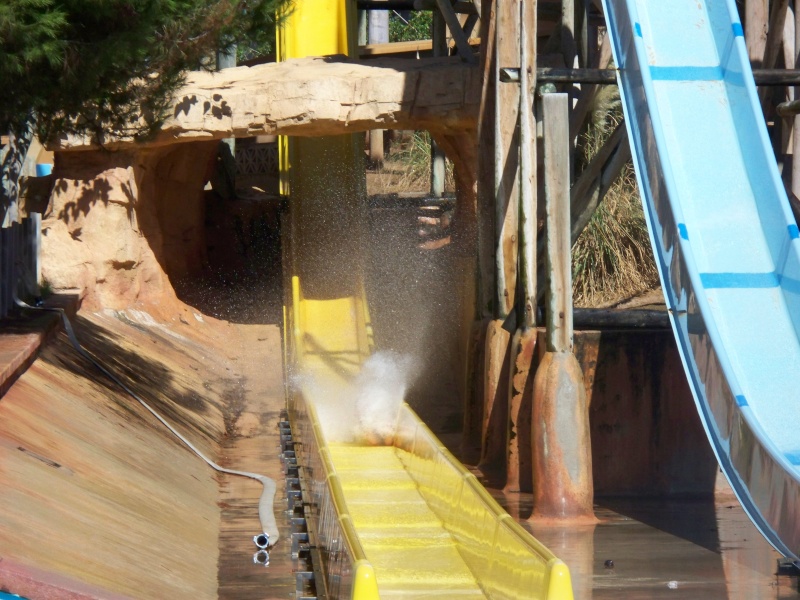 The Bank
Chico Park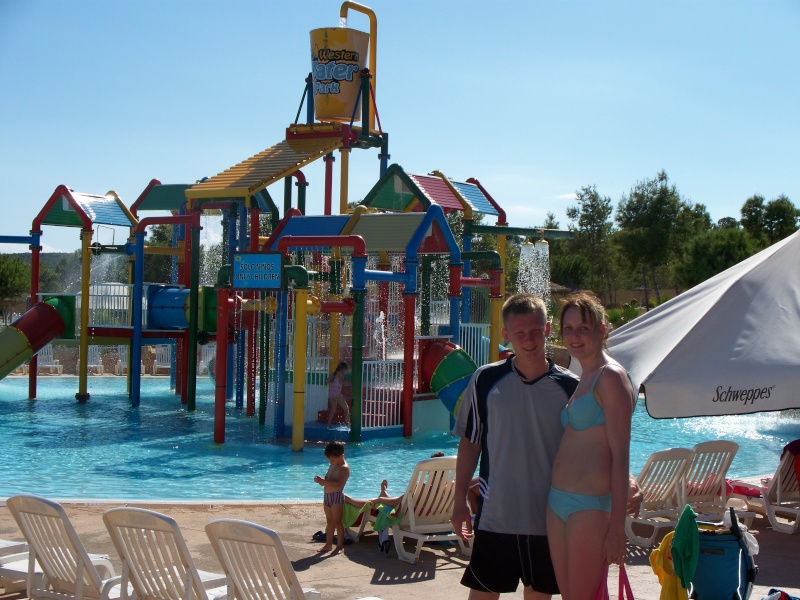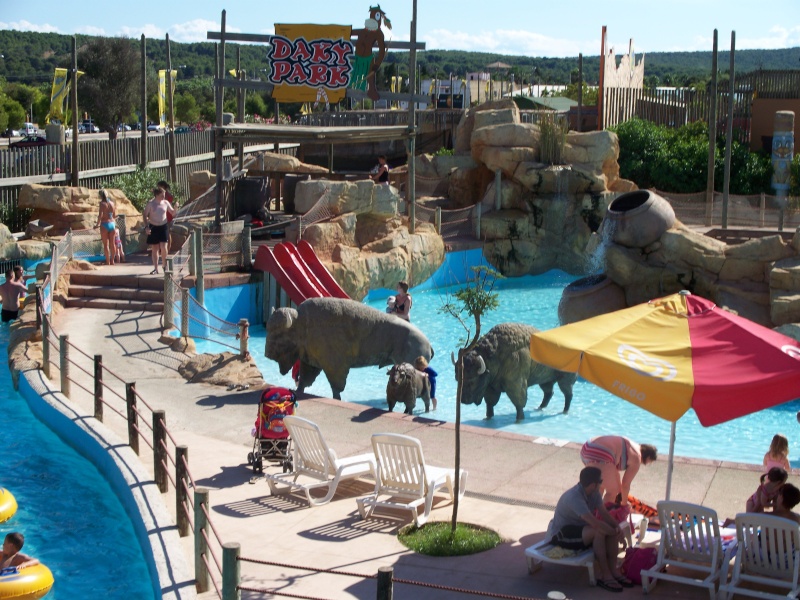 More slides
Crazy River...very relaxing