This was our fourth time to Tenerife and our second time to Costa Adeje all our trips have been in winter for some much needed sunshine. We chose Tenerife because it was the most convenient flights from Scotland that suited our requirements of 10-11 days. Also the south of Tenerife has its own micro climate being protected from much of the prevailing cloud and rain from the west by Mount Teide. We have always had nice weather and this time was no exception.
We stayed at the Costa Adeje Gran Hotel on a half board basis for 10 nights. We booked it as a package online with First Choice (it was heavily discounted) and it was very easy and efficient. I had a look at booking a holiday independently but couldn't get a price anywhere near that offered by First Choice. We ended up paying £570 each for the total package which from Scotland isn't expensive for 10 days half board  in a 5 star hotel.
On our previous holiday to Costa Adeje we had walked past the Gran Hotel and thought it had looked very impressive so were looking forward to our stay there. Our only concern was that there were quite a few very negative and scathing reviews on TA but that is the norm these days. On our arrival we were very impressed with the hotel lobby/bar area it really was massive and very, grand. The check in process was quick and painless with the check in staff being very efficient and friendly.  We inquired about a safe in the room and were told it was available at a 1.5 euro per day charge which we paid although I would expect it to be free in a 5 star hotel. We were offered a bellboy service for our luggage but on this occasion we declined. We headed off to our room to unpack.
The room was very nice and spacious well kept and very clean. There was plenty of wardrobe space for all our (Mrs H's) clothes. The bathroom was also spacious and well appointed. The bath had a glass shower screen    thank god shower curtains are the work of the devil. The toilet and bidet were screened off and had a door so it was possible to use it while your other half was "getting ready" in the bathroom One of the good points about the room was that once you came in the door there was a corridor past the bathroom and then another door to the bedroom this meant that you didn't hear any noise from the hallway. We didn't really hear any noise from the other rooms or the lobby. Our room was on the side of the hotel and we did hear a bit of road traffic noise once things picked up after about 8am. The room had air conditioning, a telly, dressing table, a couple of easy chairs and a settee. There was also a fridge/mini-bar which was empty but you could fill in a form and the maid would stock it with your choice of drinks & snacks. We just used it as a normal fridge and filled it with bottled water and packs of local Dorada beer from the supermarket along the road (€2.35 for a 6 pack).
One of the most common complaints on TA about this hotel was the quality of the food. We were there on a half board basis and while we do tend to find the buffet type of meals can get a bit repetetive we could not fault the quality or the variety of the food. Given that the hotel has about 400 rooms the dining room is very large to accomodate this and has three buffet bars to choose from. One is in a quieter part of the dining room which had more atmosphere but tended to fill up quite quickly and the other 2 were in the main dining room proper which had 2 terraced areas which again were quieter. Then you arrive you are shown to a table by a waiter and soon after another waiter arrives to take your drink order. We never had to wait for a table even at the busiest times. There were loads of staff in the dining room and you never had to wait for your table to be cleared of empty plates. The food itself was very good in variety and quality. There were always 2 soups on and a fantastic selection of different breads and rolls. There was a huge choice on the salad bars with cold meats and cheeses as well as all the vegetables and fruit. There was always a very good selection of hot main dishes to chose from, usually a couple of fish dishes, a pork dish, a chicken dish and either beef or lamb, to accompany the mains there was a decent selection of vegetables, boiled (canarian) potatoes, sautéed potatoes and of course unlimited numbers of chips. There was what was termed "show cooking station" where food was freshly cooked on a griddle, usually a choice of fish, chicken and either pork or beef. There was also a pizza oven there and a chef preparing fresh pizzas as and when needed and there was usually paella as well. As well as all that there were always a couple of types of pasta with sauces available. For the younger ones there was a kiddie's buffet with the usual suspects. The sweet counter was always very tempting as well with loads of choice. Always freshly made traditional cakes and fancies as well as trifles and different types of gateaux oh and 4 flavours of ice cream.
Breakfast was also of a very high standard with huge choice of cereals, dried fruits and nuts, fresh fruit cold meats and cheeses, sausages, eggs (cooked to order), boiled eggs scrambled eggs bacon beans omelettes (cooked to order) great selection of breads and rolls and a good selection of pastries, muffins, donuts, pancakes and croissants. If you wanted to indulge since you were on holiday cava was available at breakfast time so we had a couple on Mrs H's Birthday. My only criticisms of the breakfast (and it is very common in Spanish hotels)was that the coffee and fruit juices were not great, you could ask for hot water and use sachets of coffee or the selection of teas but decent coffee was not available and the juices were of a diluted type and not fruit juices.
Now I cannot for the life of me understand how people can complain about the standard of the food.  You may not always chose something you find to your taste but the quality of the food was amongst the best we have had while staying half board, only eaten by the H10 Costa Meloneras palace in Gran Canaria.
The hotel has a large pool at the front with loads of sun beds and the hotel operates a very strict no bed booking policy.  It was refreshing to see as you went for breakfast no sun beds with towels on them.  It was great to see people arriving any time of day and having a good choice of beds. The large pool was nice and warm not too much of a shock to the system. It never got too noisy bye the pool during the day either. For those looking for a bit more peace and quiet there was a roof terrace with swimming pool as well. It was much quieter up there with everyone looking for the same thing. There were a few secluded corners where you could get quite a lot of privacy but you had to be early to be able to get them. We did come across some bed hogging up there but not too bad just in the secluded areas but with about  120 beds up there it was never more than half full and quite often less than a third full. The pool however was not very warm, when I say not very warm read bleeding freezing.
There was a restaurant next to the main pool for light daytime meals and drinks the prices were not too expensive with sandwiches served with salad and fries for € 4.50.
Drinks in the hotel were a bit on the expensive side with a pint of local Dorada at € 2.80 and a branded spirit at € 4.50 if you wanted a mixer it was another €2. There were happy hours from 4 until 6 and from 11pm until midnight with the normal half price being applied.
The hotel itself was very big and although it was almost full (was full over weekend) it never felt busy other than the dining room. There are so many large public areas to sit that it is easy to find a quiet corner if you want. There is a snooker pool room which is away from the main sitting areas as is the kids games room. There is a large bar on the ground floor with loads of seating inside and outside. The hotel had a full program of entertainment if that is your thing, with usually 3 acts per night. Usually a tribute band, some sort of magic, juggling, acrobatics, dancing act and some sort of crooner to finish up with.  There was a woman and her snakes act one night (from Loro Park)
We quite often went out for a wander after dinner and headed back to the hotel after 11 for a few at the bar. The barmen were fantastic, because
I always pay cash at the bar and therefor they can see they are getting tips (not the case with the all inclusive customers) we got great service and had good banter with the guys. I reckon we had more back in free drinks than we gave in tips but it was a good mutual arrangement  with winners on both sides. All the staff we had dealings with were extremely friendly and helpful from the cleaners to the Reception staff.
I swithered for a while before I booked this hotel due to some of the negative reviews on TA but when I found it on First choice at the price it was it was too good to refuse. We thoroughly enjoyed our stay there and once again I cannot see where many very negative reviews come from. OK the hotel has been open for 10 or so years and is showing some signs of wear and tear but it is by no means shabby or run down. The hotel is spotlessly clean there are toilets all over the public areas all are immaculately kept. Our room was very well maintained as was the whole hotel, all the furnishings in the hotel were clean and in good condition and the food was certainly of a very acceptable standard.  If you were to go looking for signs of wear and tear you would find them but it really is not noticeable to the average person. I think some people have very unreal expectations of what a 5 star hotel should be like. True there are better 5 star hotels in the area but they will cosy you virtually double what the Costa Adeje Gran Hotel will.
I think one of the reasons the price is so competitive is they are pushing  all inclusive more and more and  you just can't charge too much for half board when you are offering good prices for all inclusive. A majority of the clients about 70% are now all inclusive mostly Germans strangely enough.
All in all this was a superb hotel and wouldn't hesitate to recommend it to anyone, We would definitely go back again (and probably will) It offers peace and quiet if you want it in very impressive spacious surroundings, you can get entertainment and have a dance if you want to, it's in a nice quiet area yet only 5 minutes stroll from local bars and restaurants and 10 minutes to more lively entertainment if that is your thing.
Our room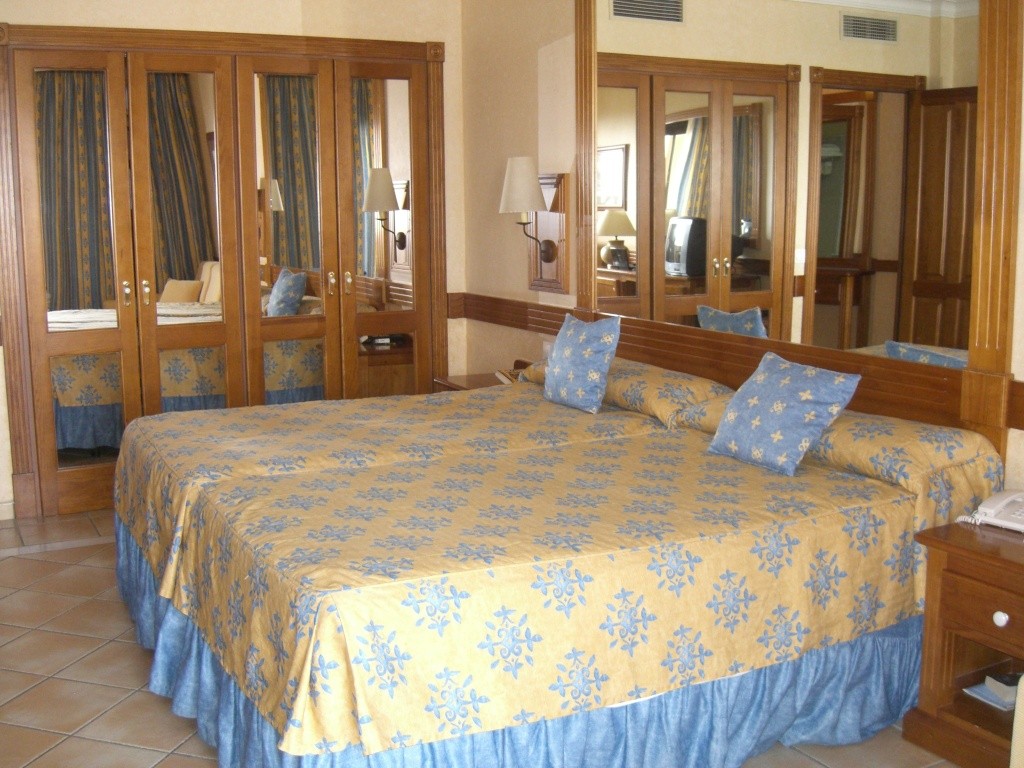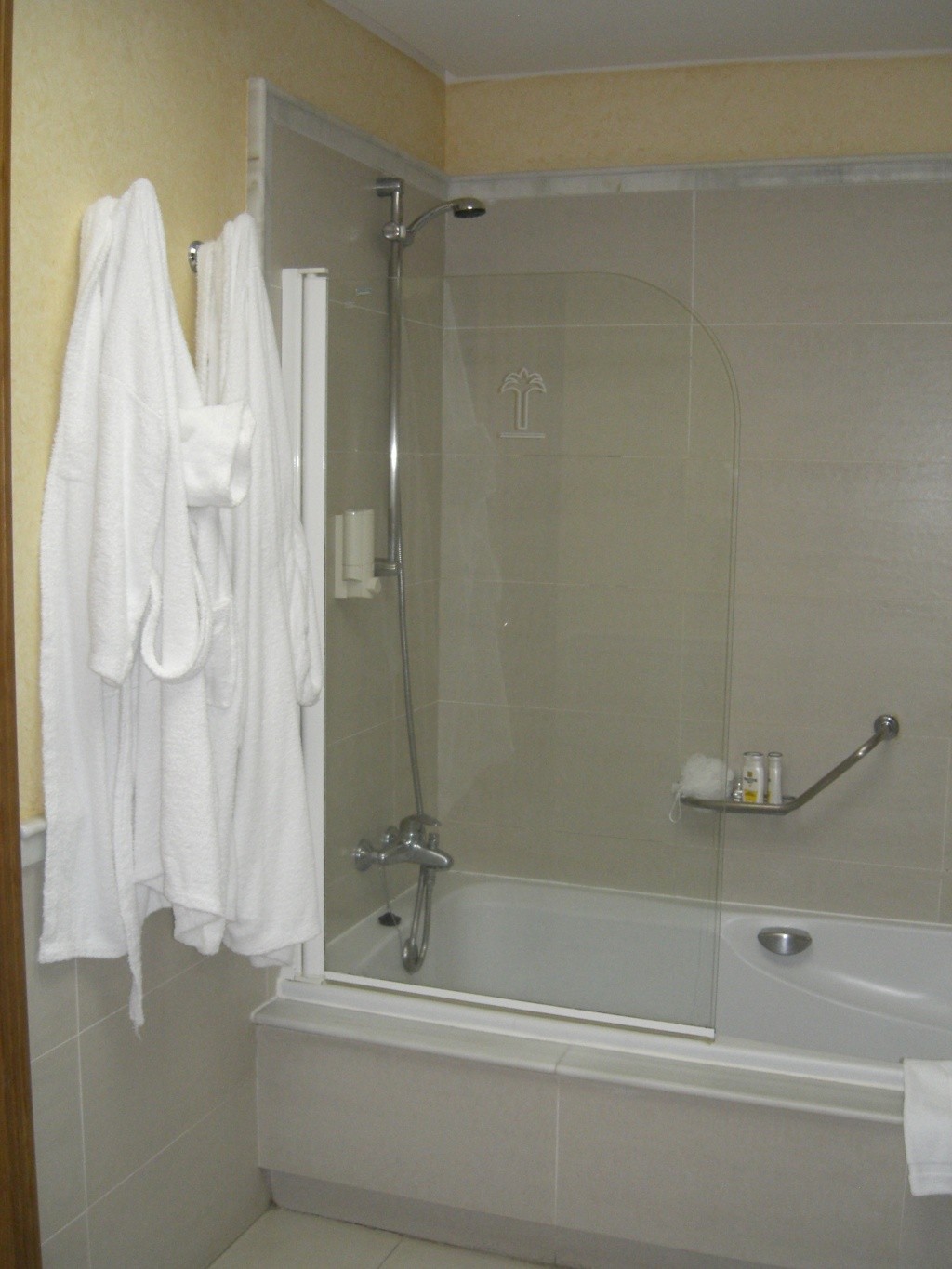 The hotel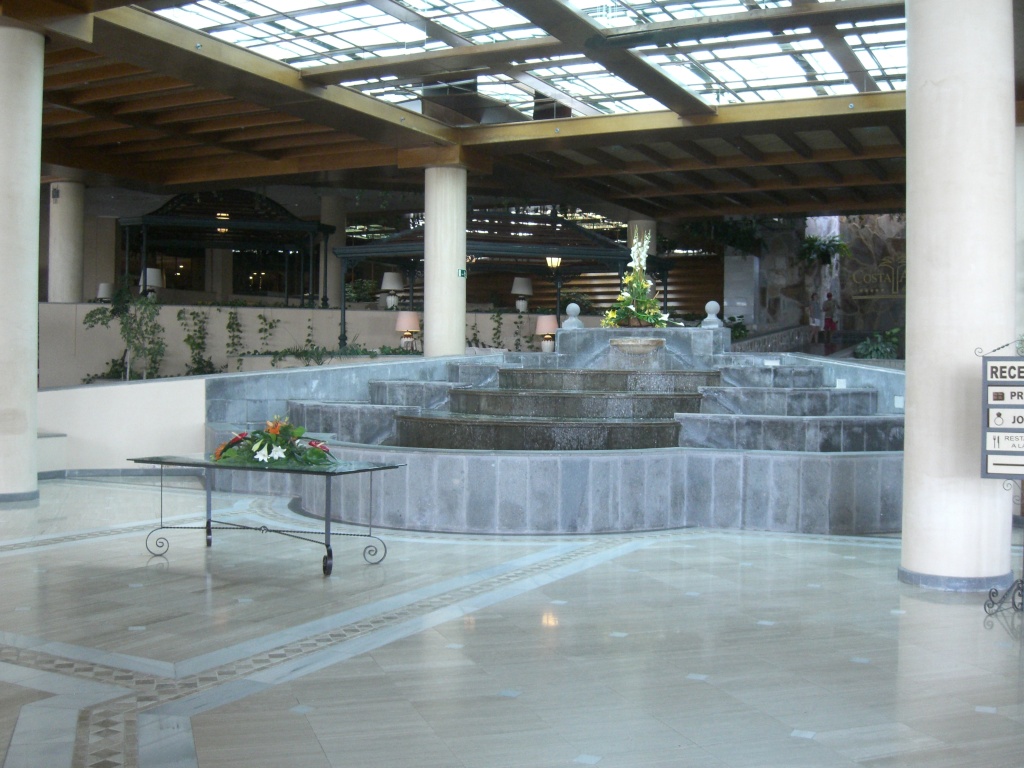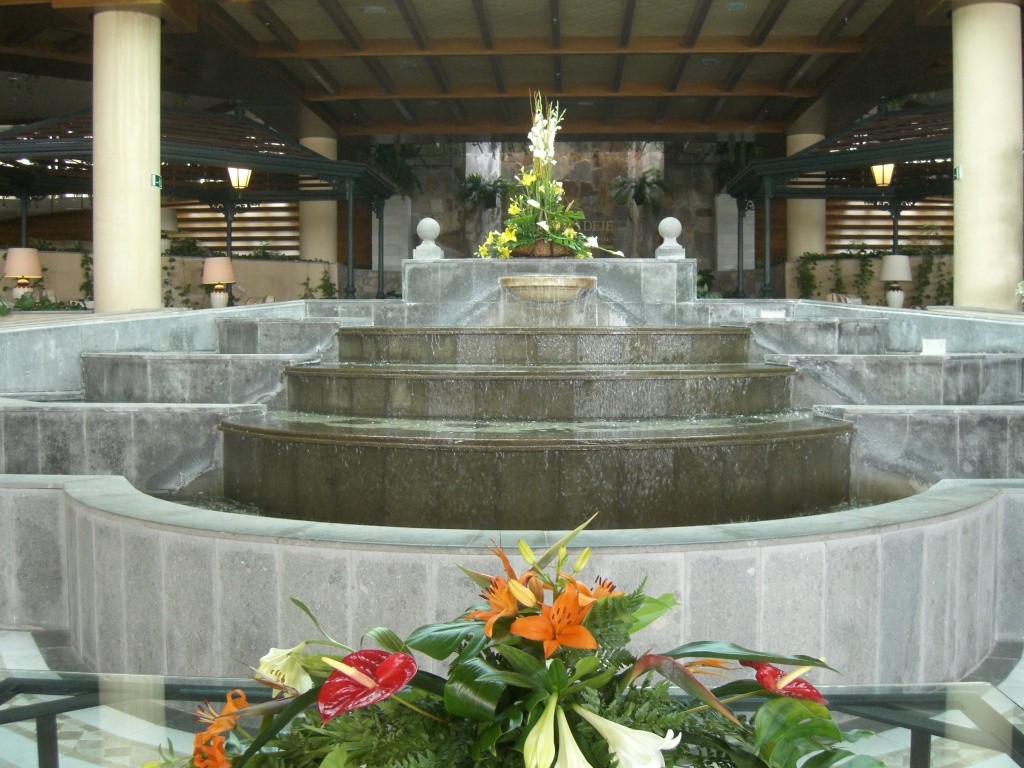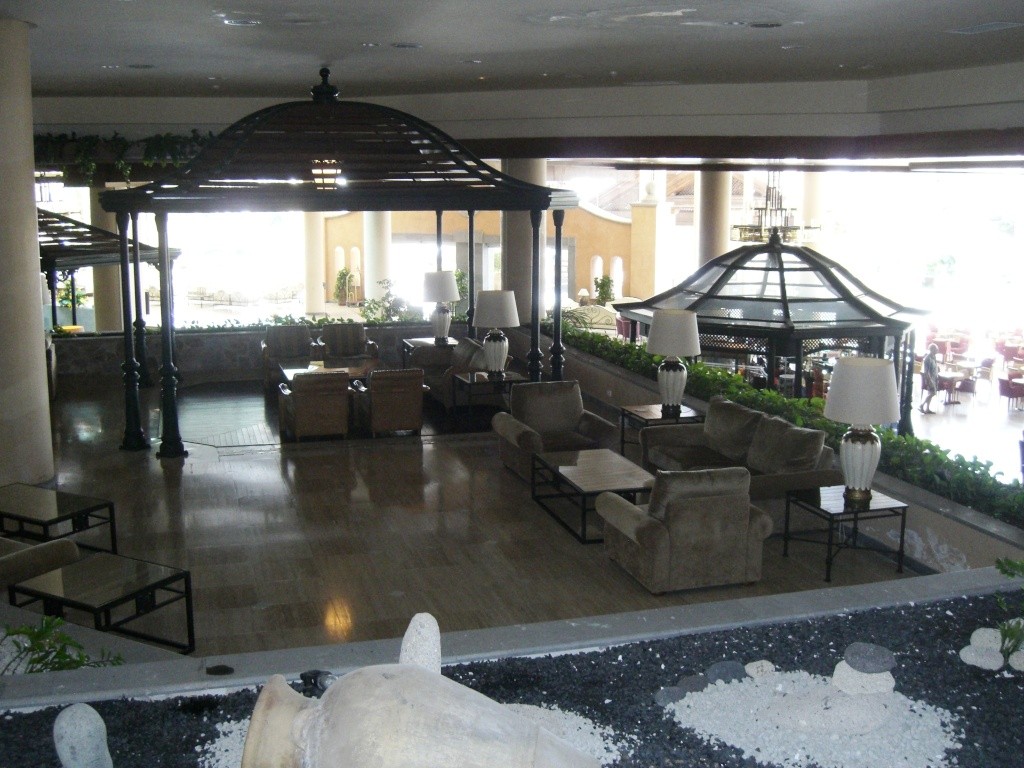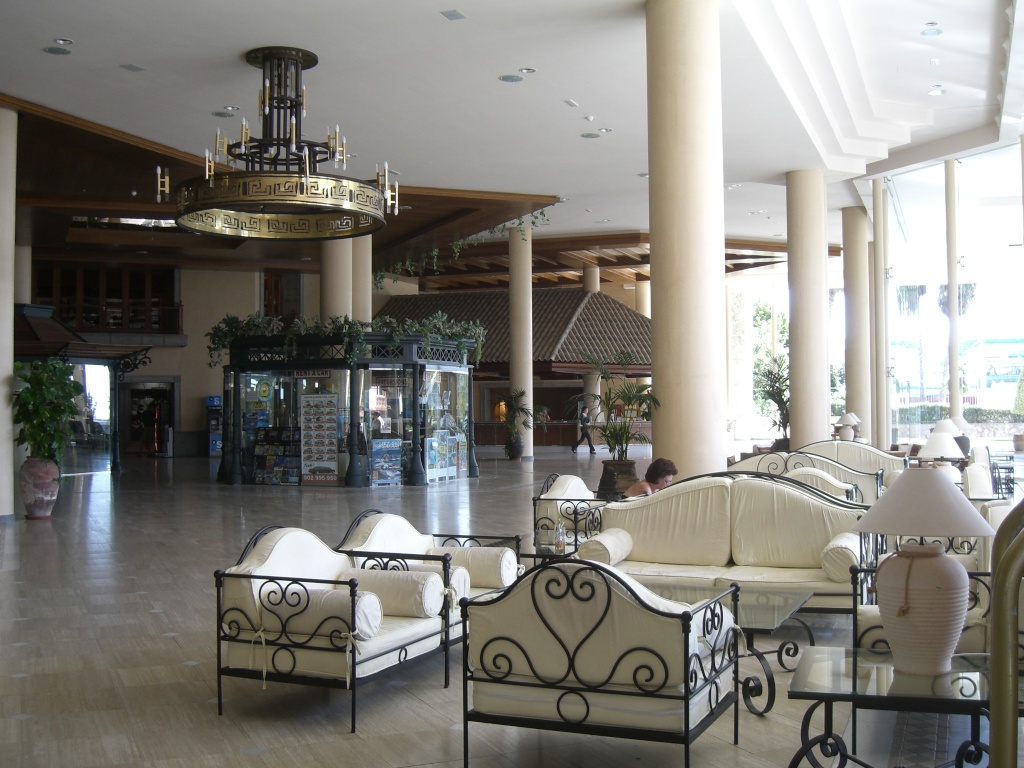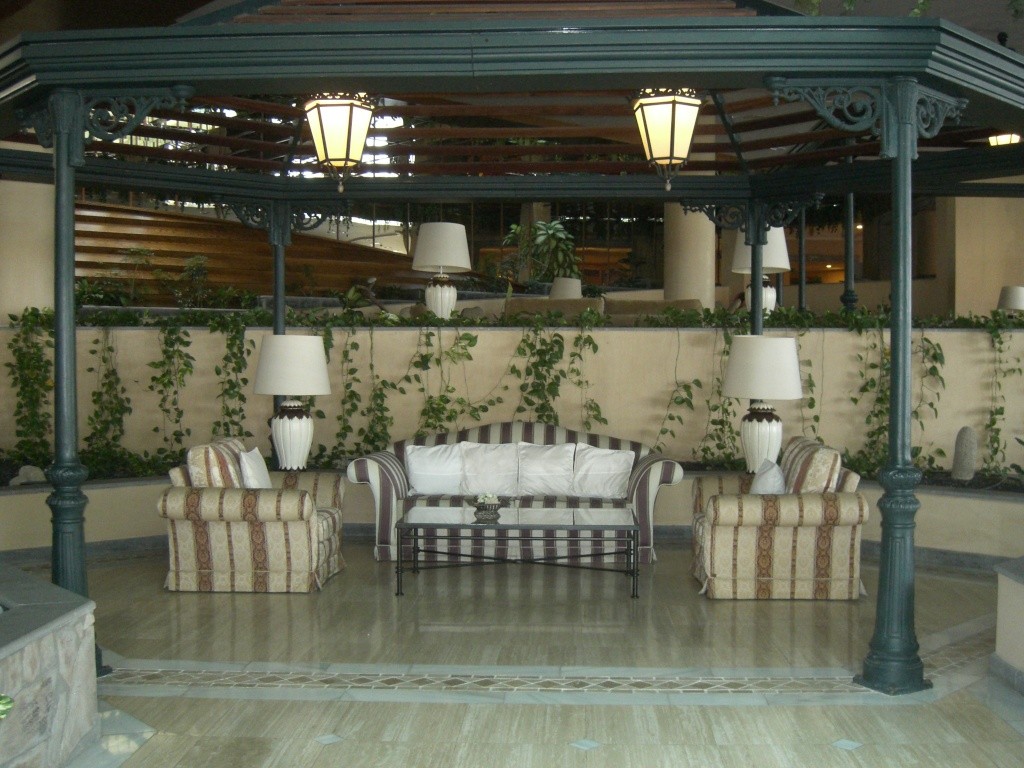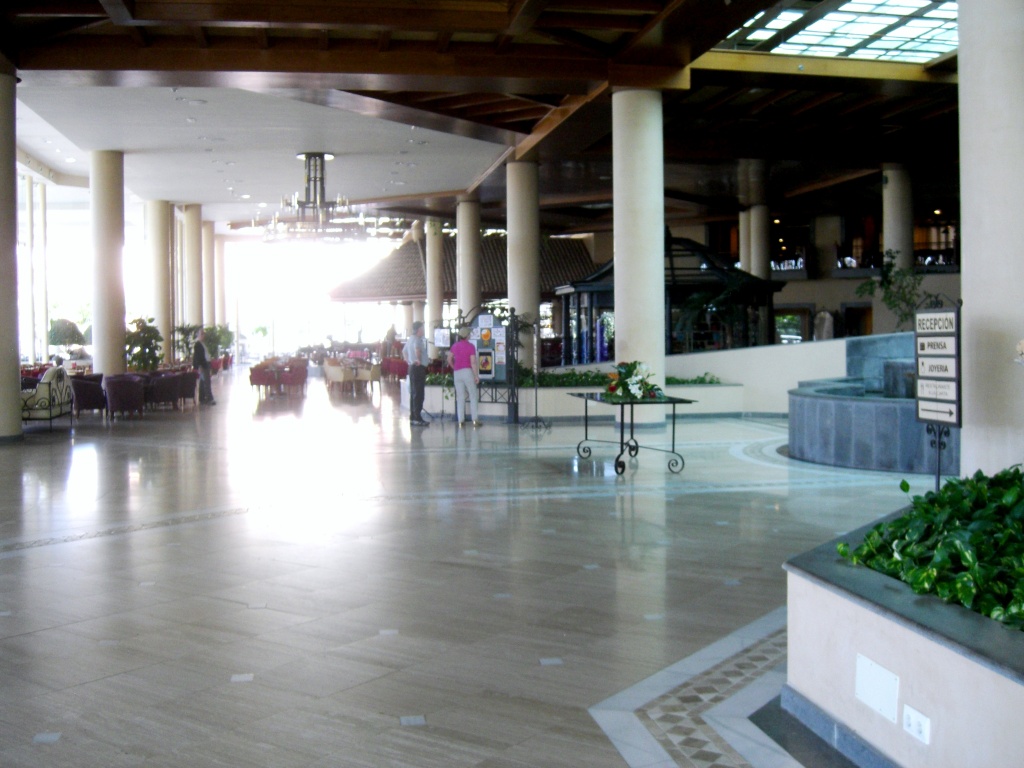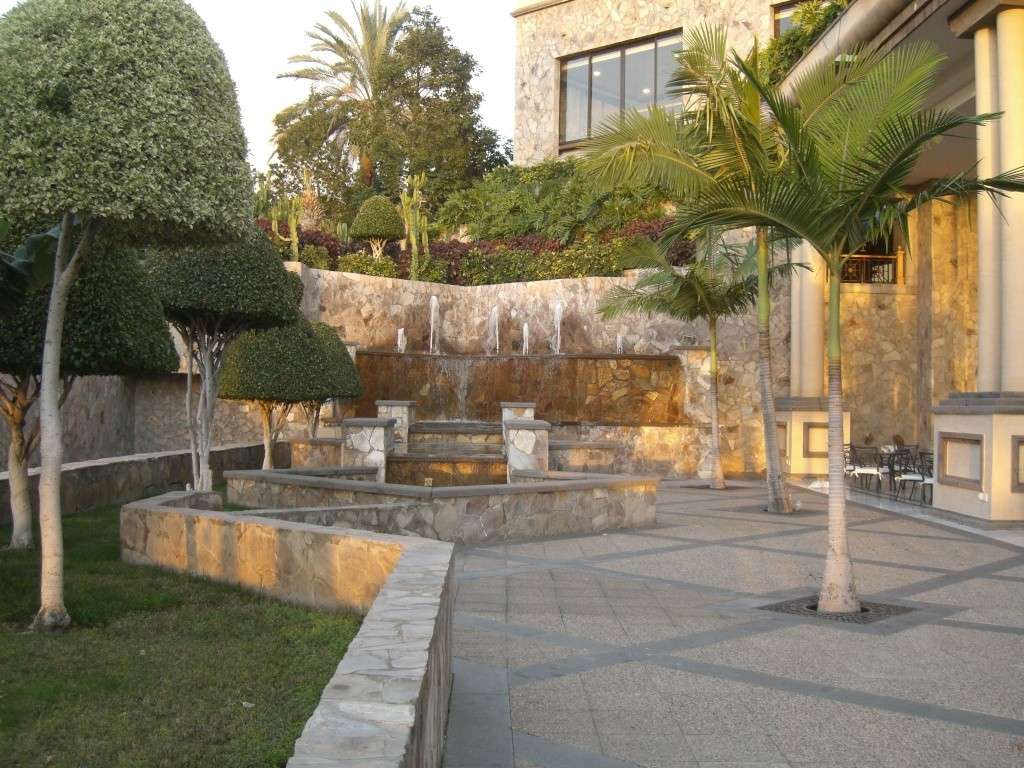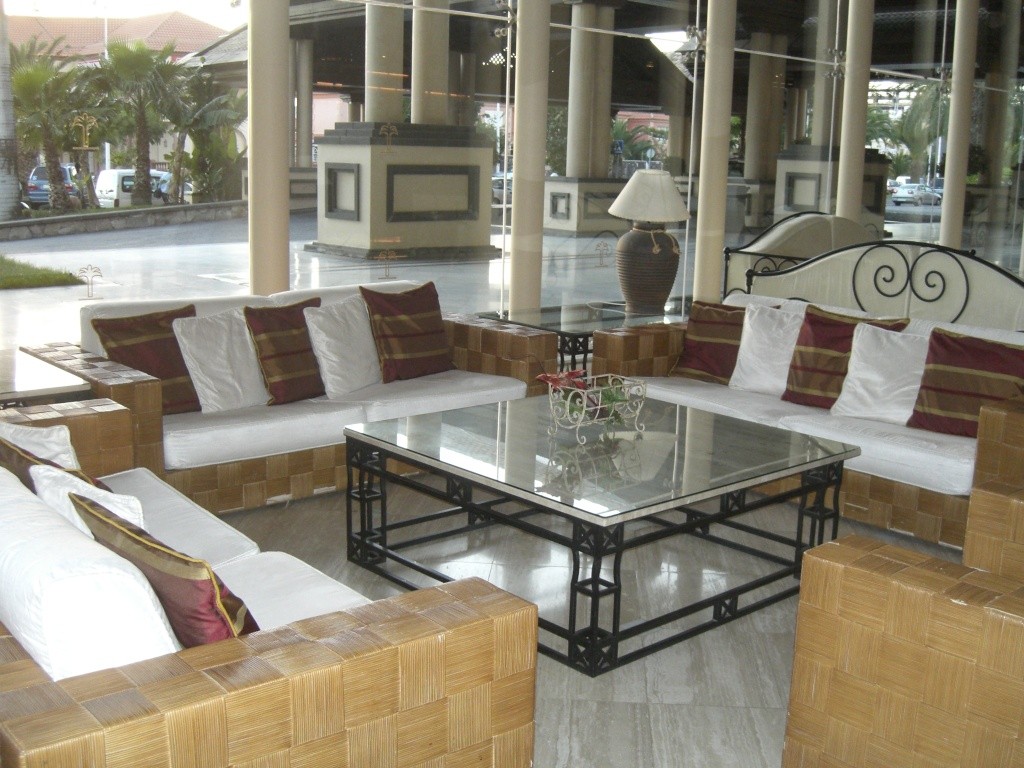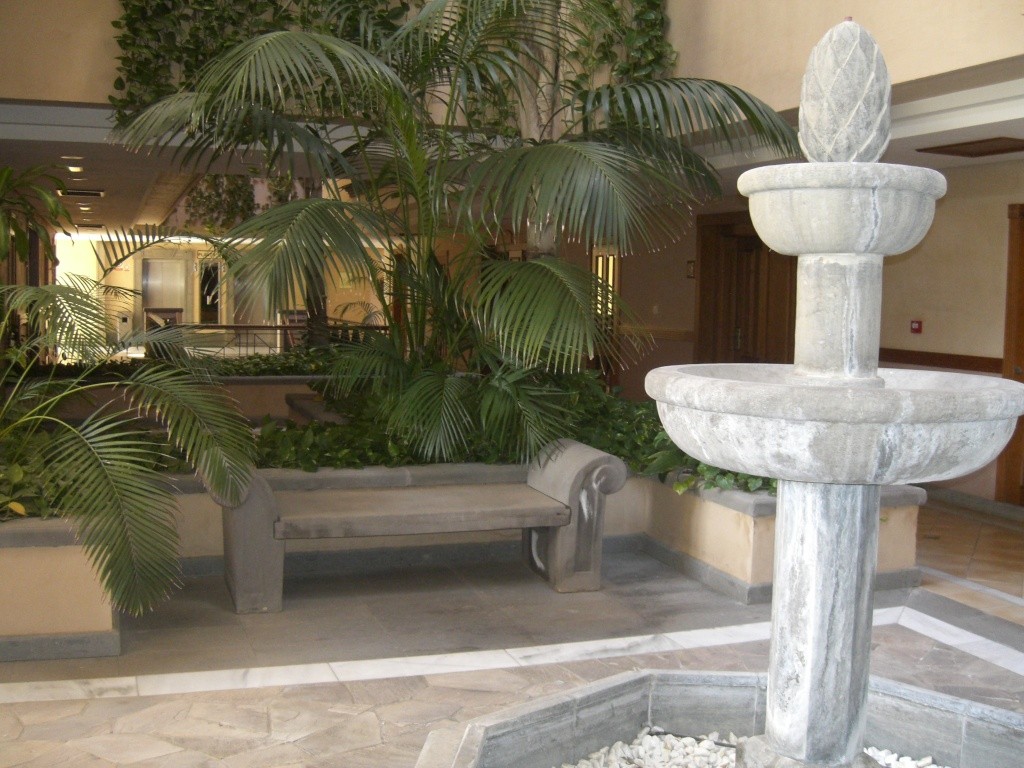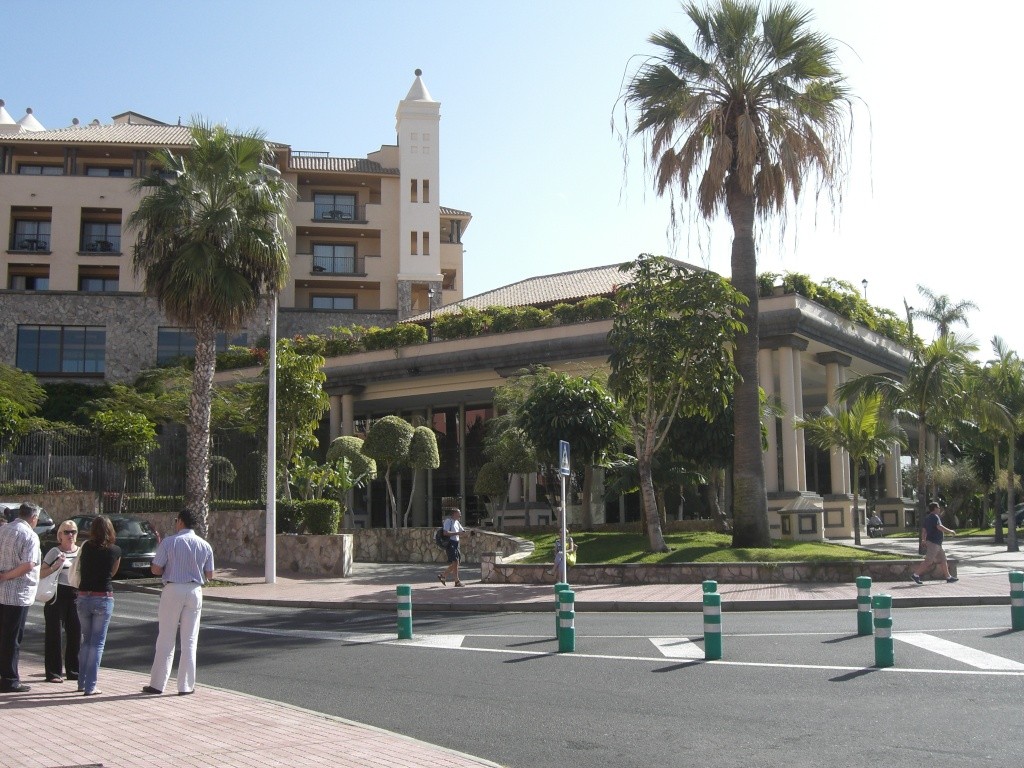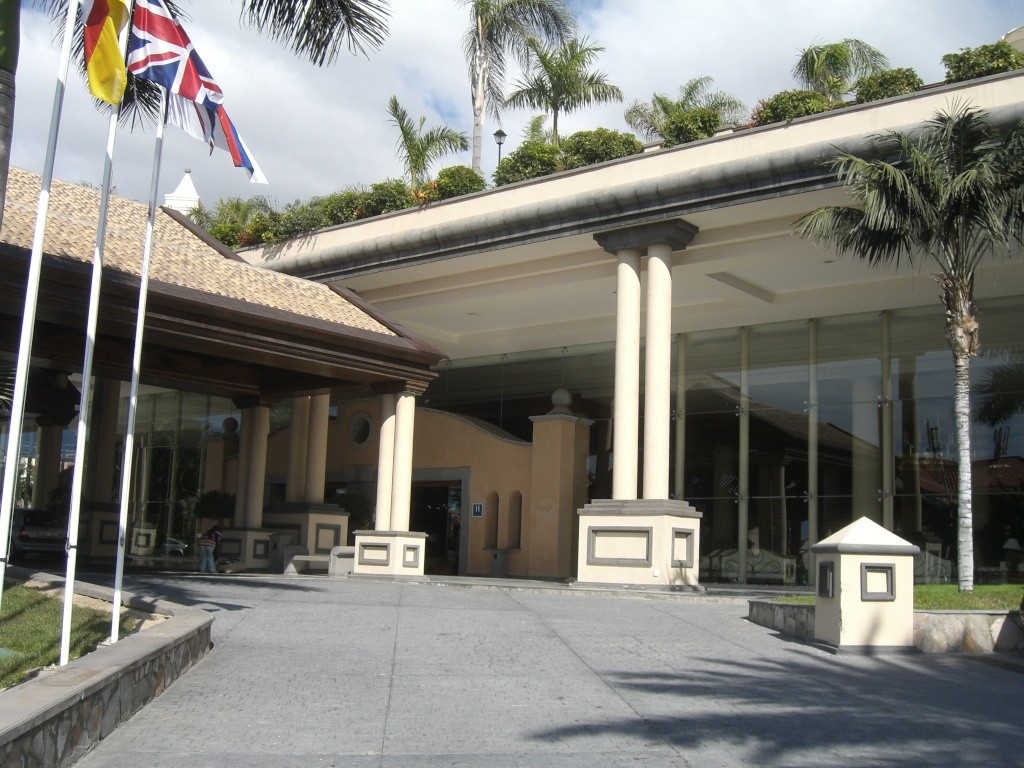 Views from the roof terrace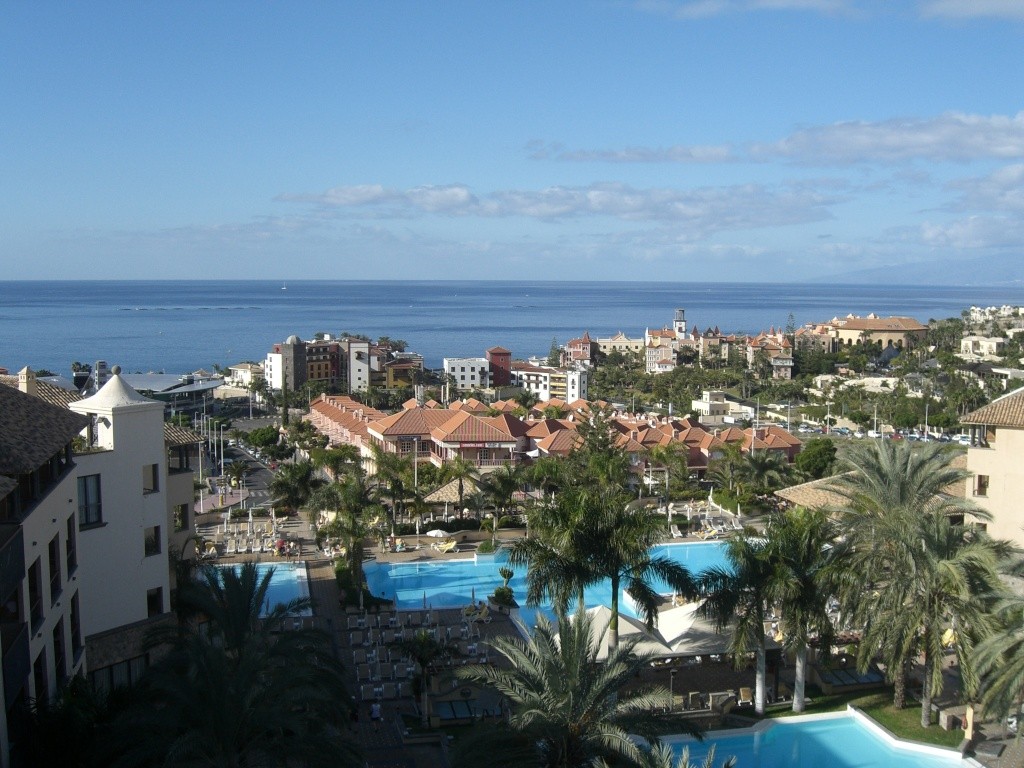 The main pool
The roof terrace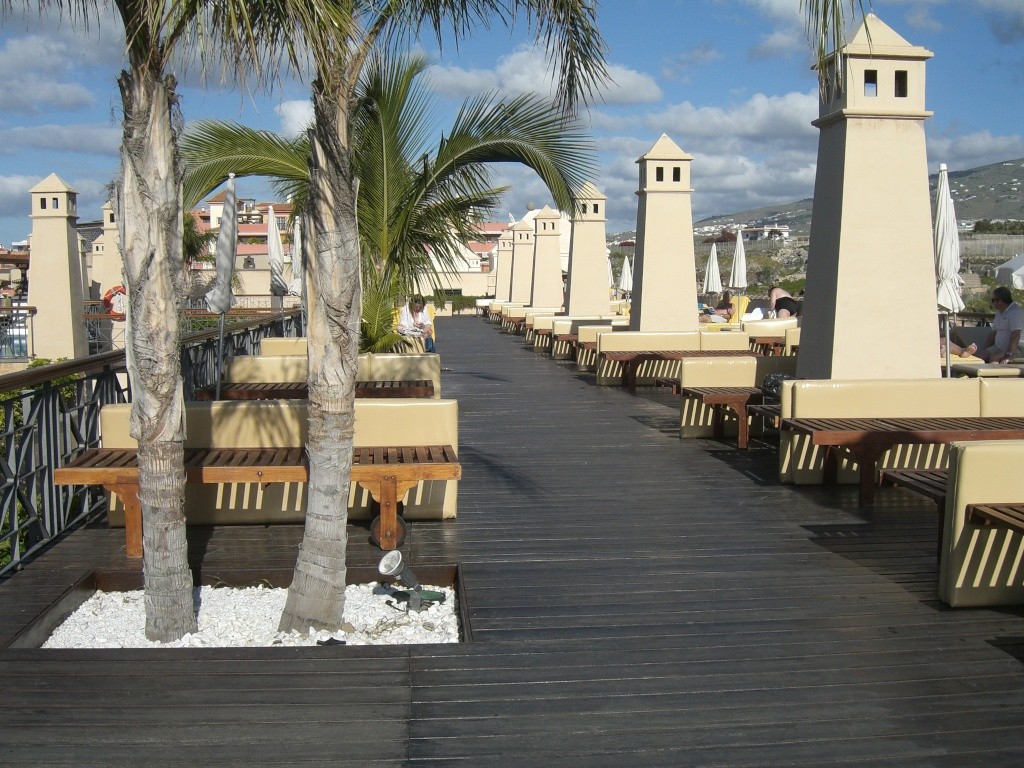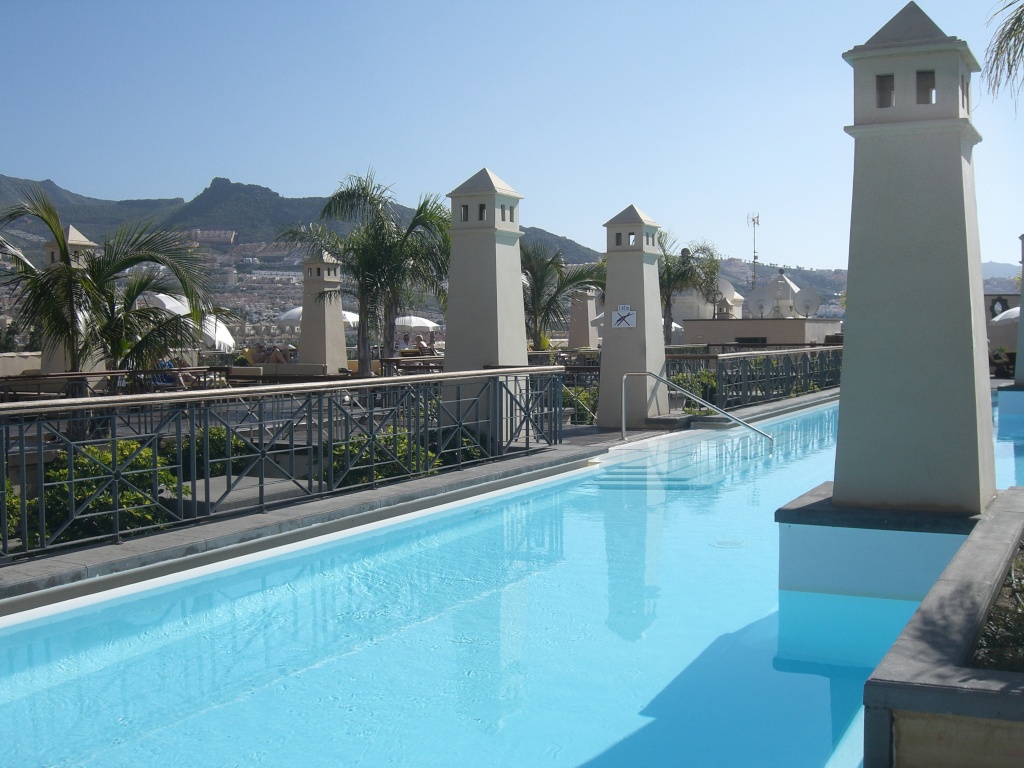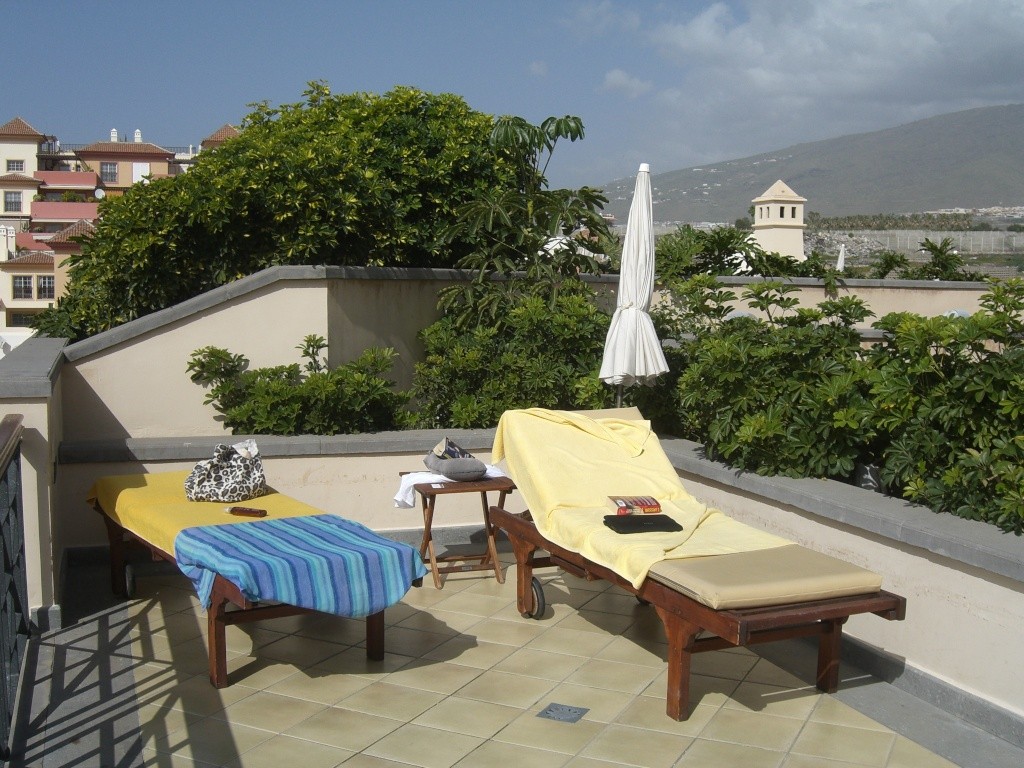 View from our balcony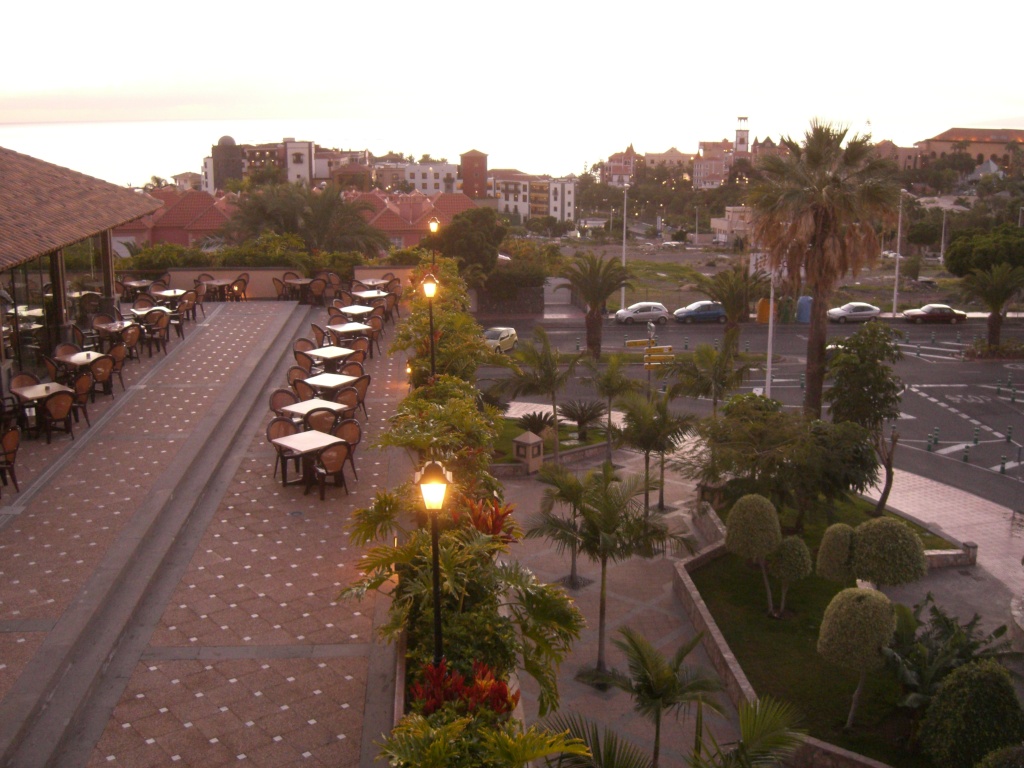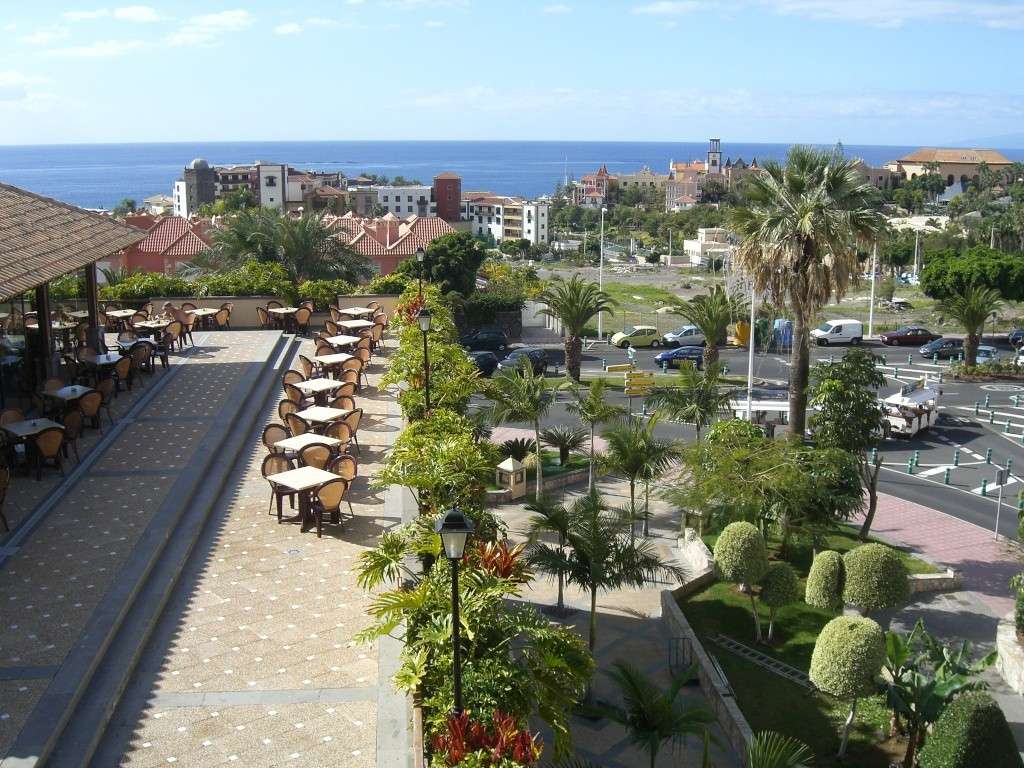 is