I'm just guessing but you probably need to do a screenshot if you want to bring a picture together with an article across, cos pics have to be downloaded whereas text can be simply copied.
But it's also easier to sometimes just post a link to where you want people to see. A link can also be scribed to include your own words that people can just click on.
Mark says click here to see a nice cheap hotel in Majorca
But i could screenshot the whole thing, although the page is too long really to get it all in..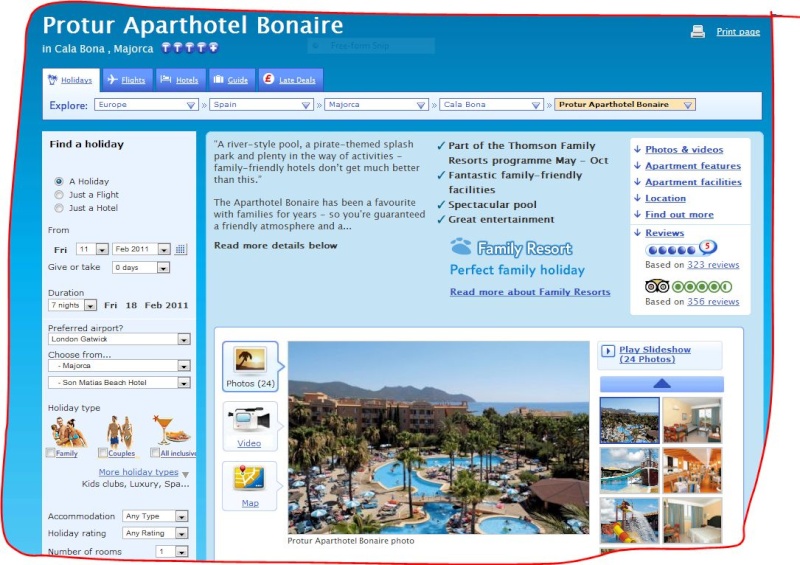 But to then copy and paste, well, the pics are missing
Protur Aparthotel Bonaire
in Cala Bona , Majorca
Print page
Holidays
Flights
Hotels
Guide
Late Deals
Europe
Spain
Majorca
Cala Bona
Protur Aparthotel Bonaire
Part of the Thomson Family Resorts programme May - Oct
Fantastic family-friendly facilities
Spectacular pool
Great entertainment
Read more about Family Resorts
"A river-style pool, a pirate-themed splash park and plenty in the way of activities - family-friendly hotels don't get much better than this."
The Aparthotel Bonaire has been a favourite with families for years - so you're guaranteed a friendly atmosphere and a...
Read more details below
Photos & videos
Apartment features
Apartment facilities
Location
Find out more
Reviews
Based on 323 reviews
Based on 356 reviews
Photos (24)
Video
Map
Protur Aparthotel Bonaire photoPlay Slideshow
(24 Photos)