The latest software update has given us a new photo tool so here is how it works.
First of all click on the symbol you have always used in the past shown in this photo ringed in black
Next click on the green select files tab
Then locate your files that you have stored on your computer.
At this point you have the option to pick one photo or a a few photos at the same time. 
I placed all my photos in one file opened the file I then clicked on the organize tab and clicked on select all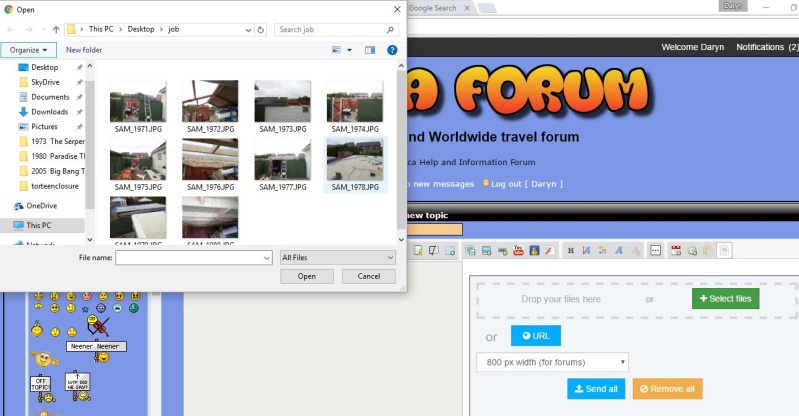 You can see they have all been selected then click on open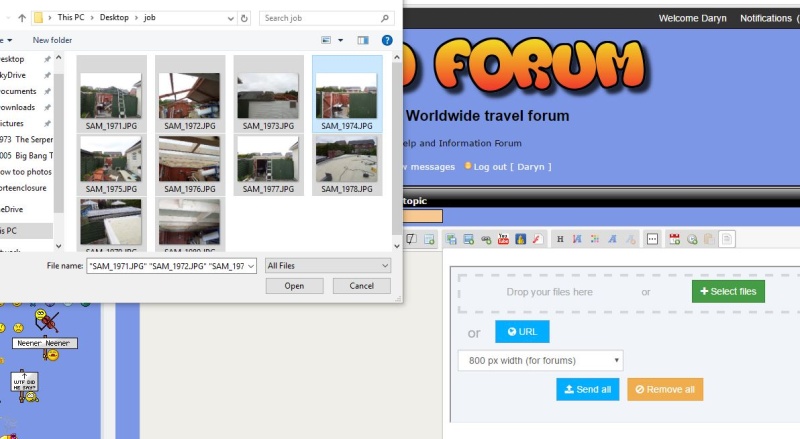 Next if you have selected a few photos at the same time click on send all ringed in black.
If you selected one photo then clcik on the tab alongside that photo ringed here in red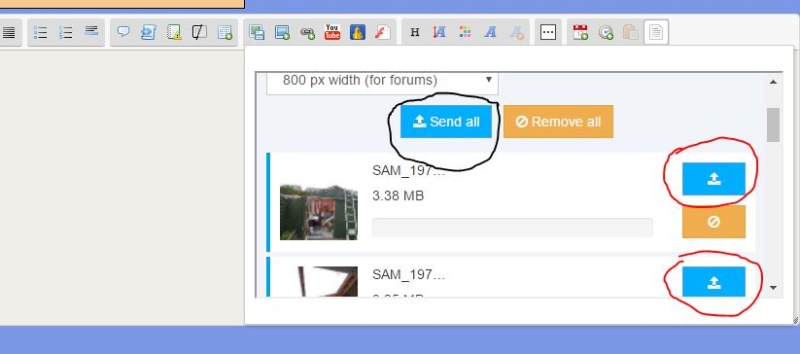 You will see the photos loading with a green status bar.
Once loading has finished you select the photos by right clicking the mouse on the middle code on each photo which is shown below then copy and paste it on your post. 

You will notice each time you right click a photo to post the codes disappear just click on the symbol again circled in red and the others will still be there. 

When posting these codes if you click on the symbol ringed in red below this will reveal the full photo on you post, click it again to go back to the url code

Clicked reveals the photo below.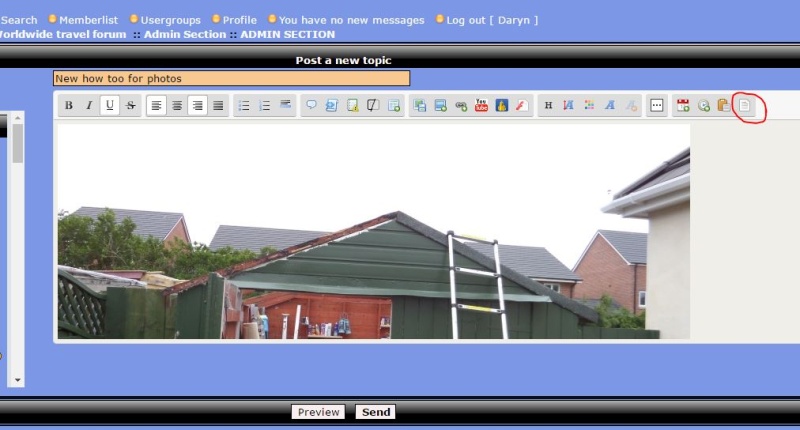 Hope this helps, any questions fire away. Its not much different to the way it was but its mega quick and after a couple of times you will get used to it again.
PS you can still use third party photo storage and post their url codes on your post such as photobucket etc.