The resorts of Lynton and Lynmouth are in Exmoor at the mouth of the River Lyn.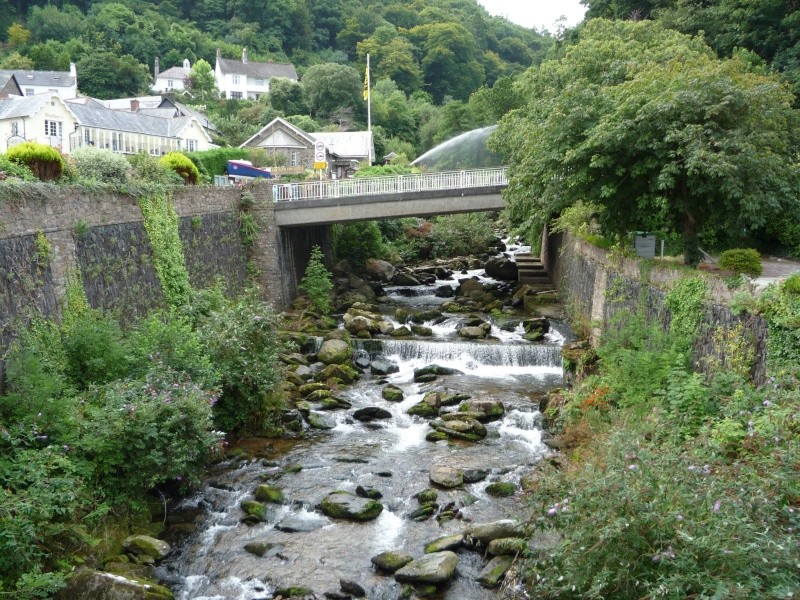 Lynmouth became well known for its disaster in 1952, when 9 inches of rain fell in one night on Exmoor causing the River Lyn to flood, destroying large parts of the town. Shops in the town of Lynmouth still show the level the river rose with marks above their doors. Thirty nine people lost their lives in the flood and a museum has been set up in the town with a model of the Lynmouth that had been created before the flood as its centre piece.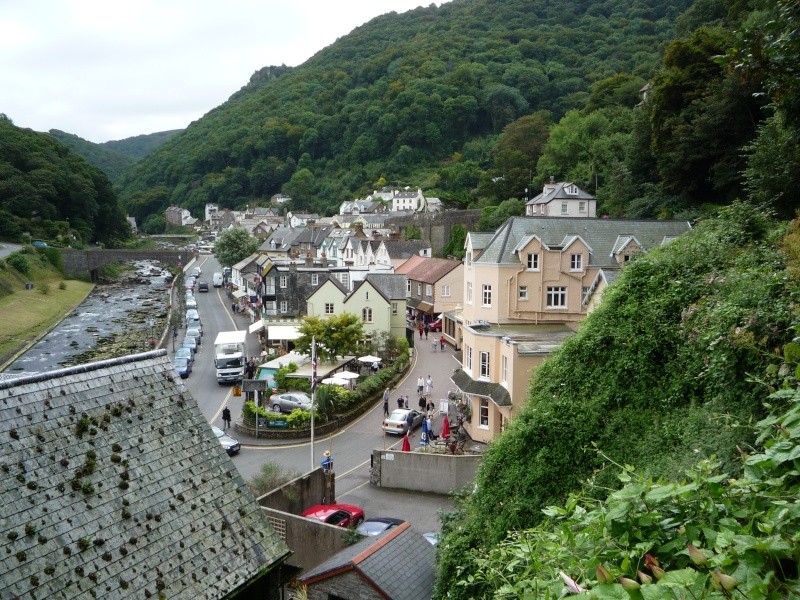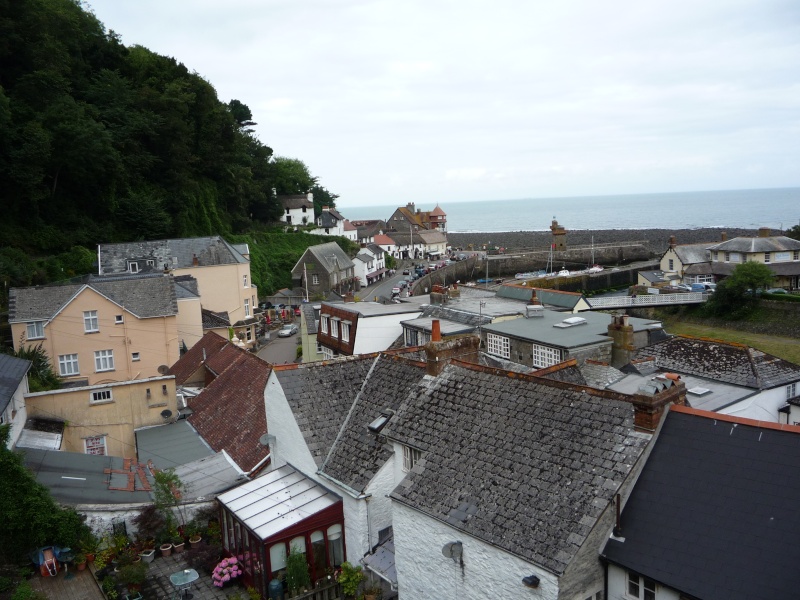 Mrs Delboy and I spent 4 days there as a walking holiday. We chose the Bath Hotel and were offered their flagship room for a cheaper price as it was the only room available.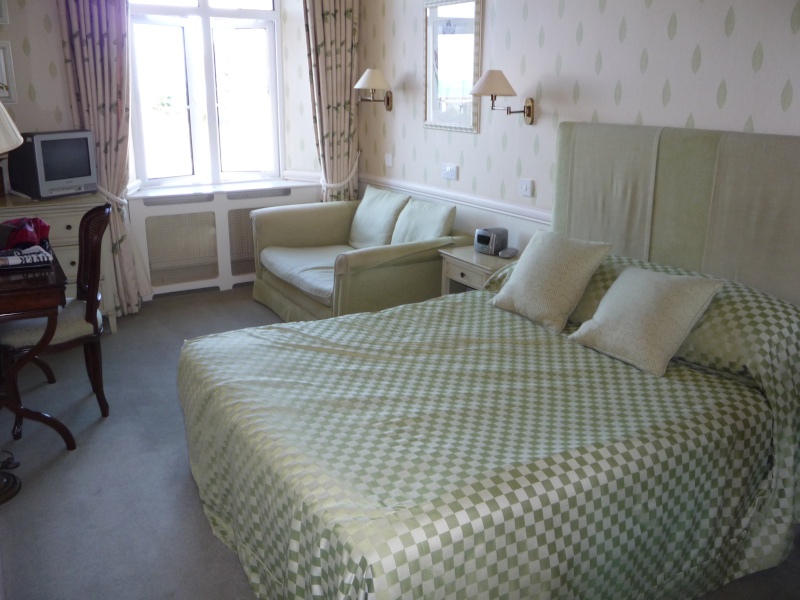 We had views of the river and harbour from our window.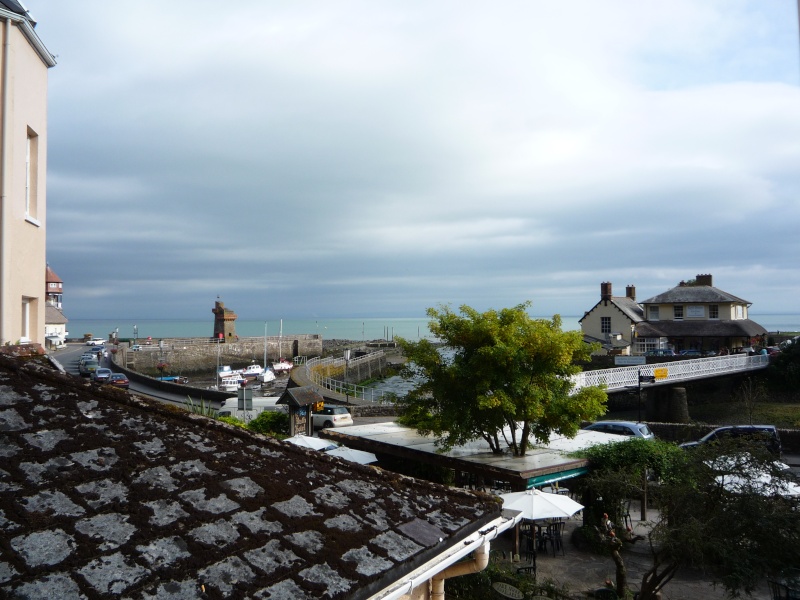 Lynton and Lynmouth apart from the road are connected by the Lynton and Lynmouth cliff railway, a water driven train which scales some 700ft up the cliff face to reach Lynton.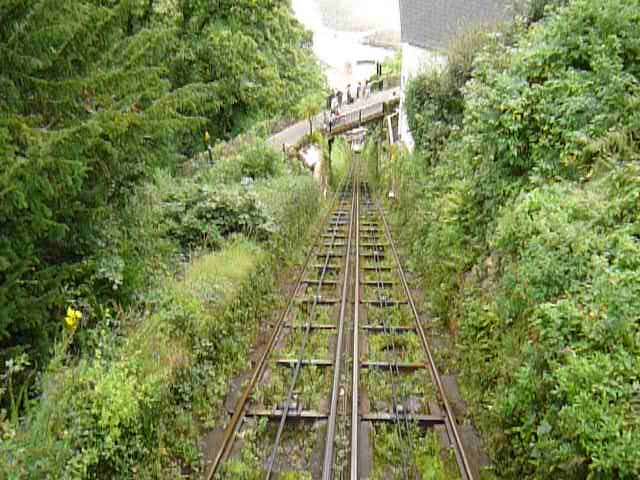 There is also a zigzag path which crosses the railway but is quite a breathtaking walk even for the fit. These cliffs are said to be the highest cliffs in England and access to these two towns can only be reach by road over Pollock hill a very steep hill or across the moors.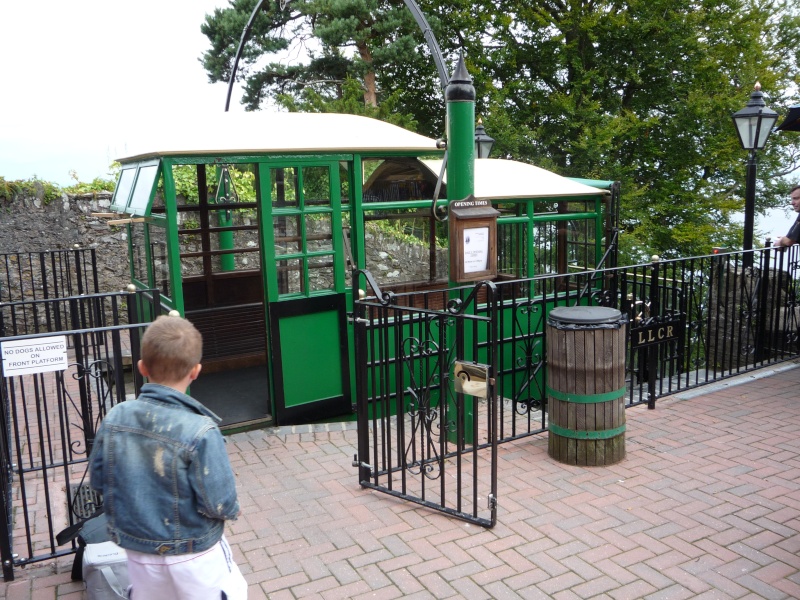 The towns during the day are tourist traps and shops sell all kinds of novelties and gifts whilst pubs and restaurants also do a good trade but after 4 pm the town quietens down for the evening.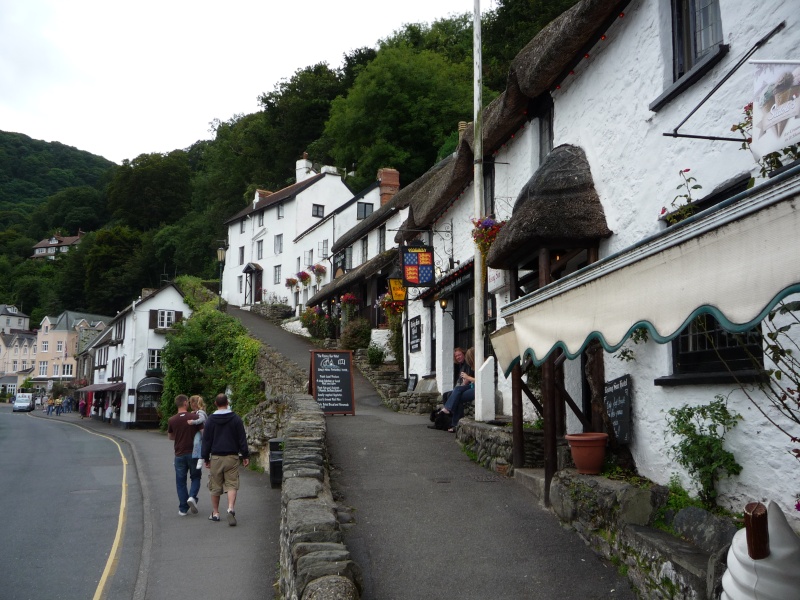 We did three walks whilst there, the first was a walk along the river banks set in a very deep valley to a place called Watersmeet where two rivers meet and then flow down to the Lynmouth harbour.
At this point, where two rivers meet, there is a cafe run by the National Trust which sells Devon cream teas.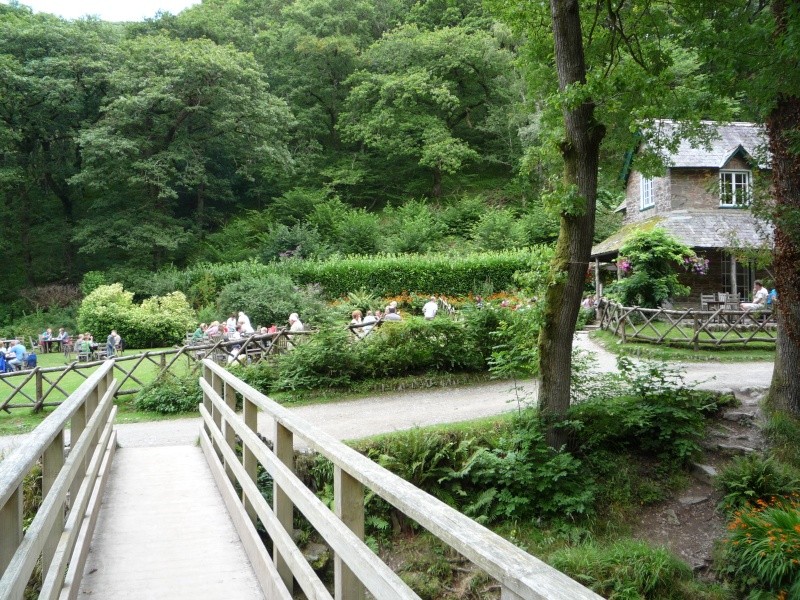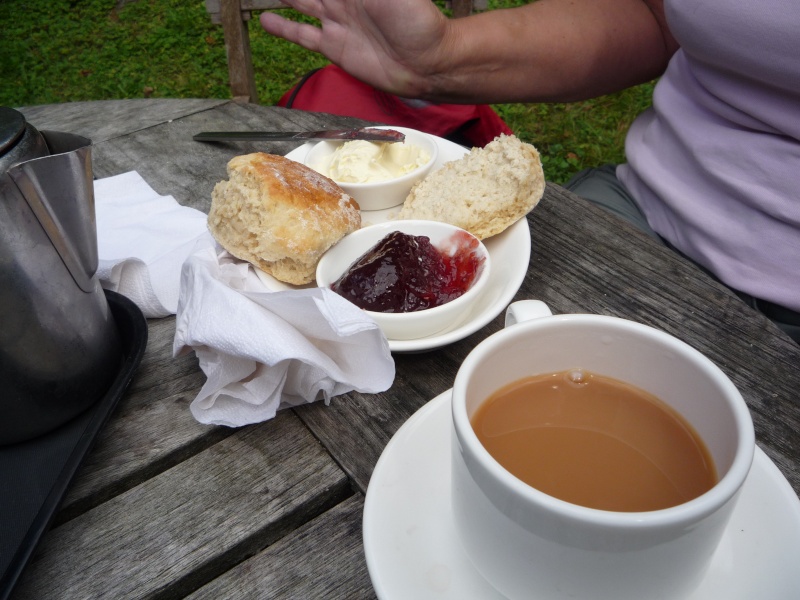 On our second day we took the cliff train up to Lynton where the North Walk starts leading to the Valley of the Rocks.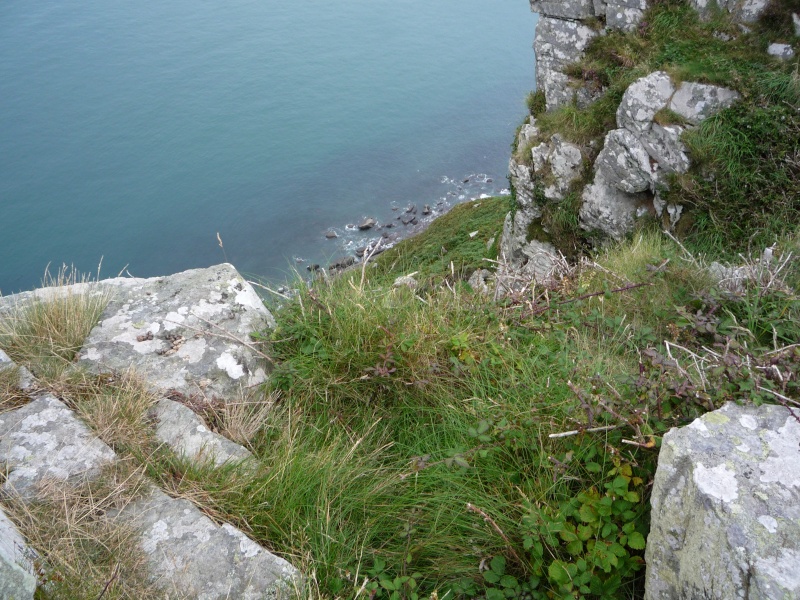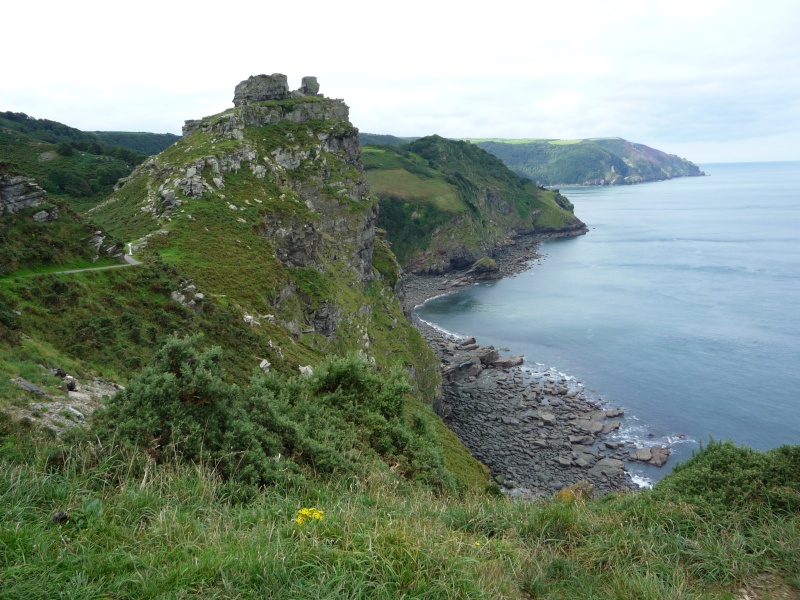 The walk follows the coastal path and takes you passed various rock formations that have myths and legends. Some of these rocks can be climbed for better views.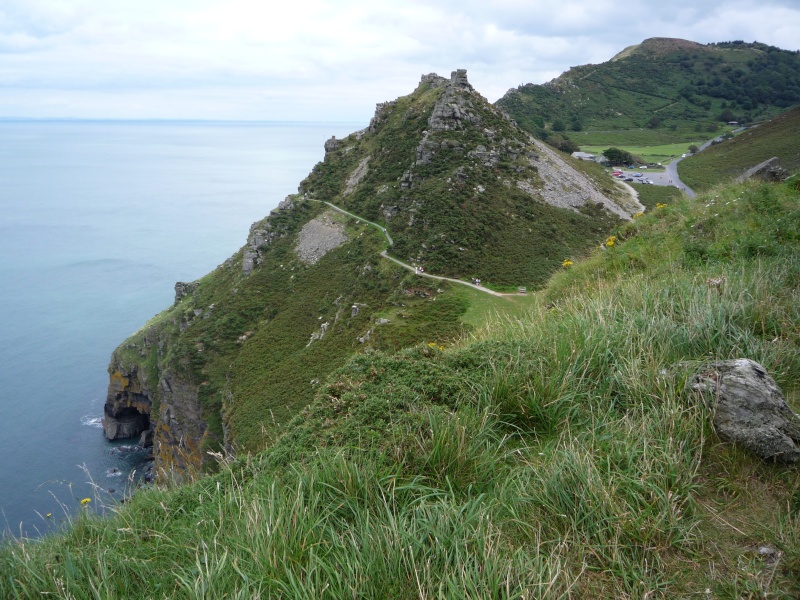 Walking on, one takes the road down to Lee Bay where you can treat yourself to another cream tea in the cottage garden at the Bay.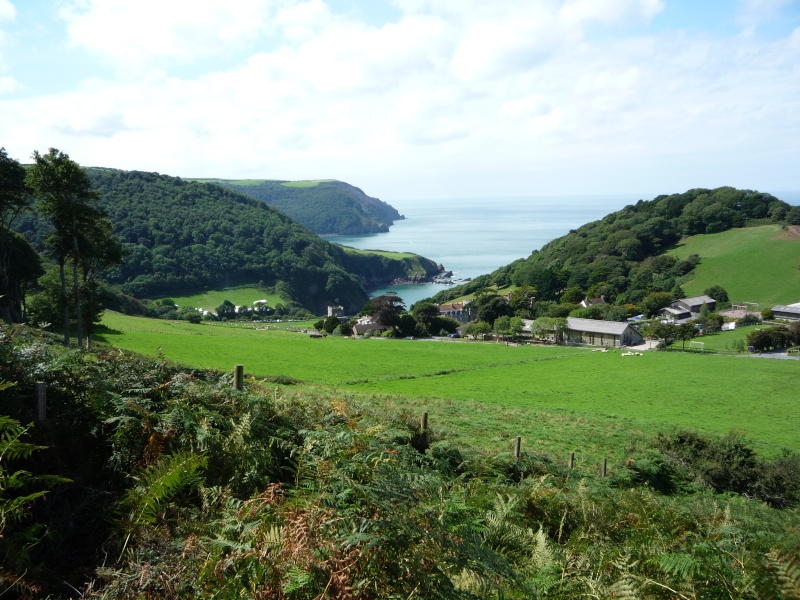 For those not used to walking hills, it's a return trip back over the same route but for others a steady 900ft climb on a circular tour that overlooks the Valley of the Rocks before a slow descent back to Lynton.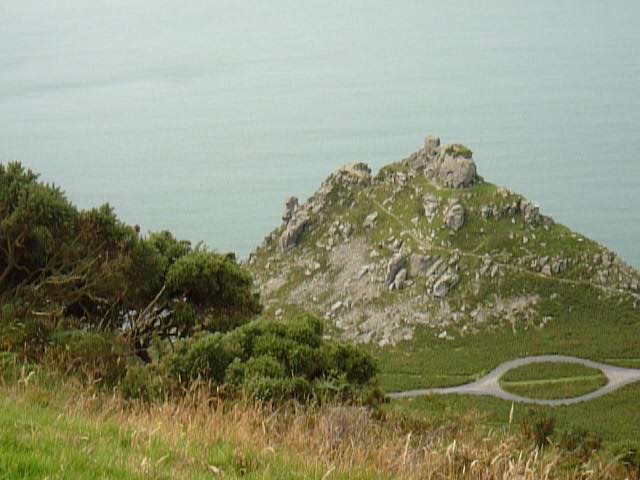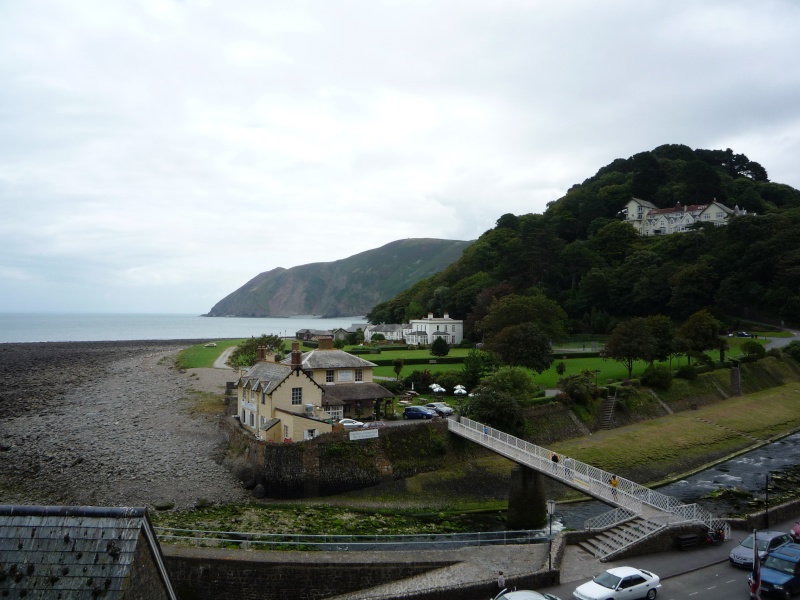 third walk has amazing views which I will follow up with