DOCUMENTS
Passports, money receipts, flight printouts, accommodation printouts, Insurance and all other important documents you may need, what I do with these is scan them all save them to my hard drive and then email them to myself so if anything goes missing you can access them via your email and reprint them, this can also be handy if your passports go missing as you can show the copy to the consulate and it may speed things up for you.
MONEY/CASH
Now when Im traveling to my holidays I always split my cash up, some goes in my wallet my wife carries some and I have an ankle wallet which I find really good for the rest.The one I use is called a viper ankle wallet and I find it better than a normal wallet. You can buy these from ebay.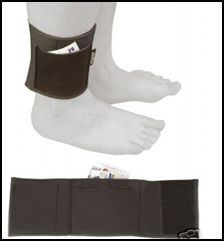 There is other products you can buy, I've just come across this arm wallet which looks good 20/02/13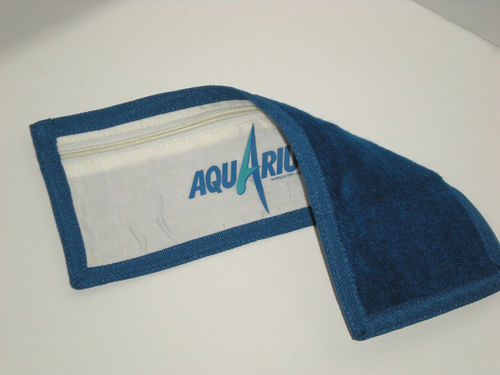 When You check in before you go upstairs get a security box from reception, these should insure your contents, cash passports jewellery etc but there is always a limit which should be on the back of the receipt but better to have insurance than none at all. I myself have had to claim once before and got my cash back with in 30 hours ,my travellers cheques took alot longer as the safe does not insure these because they are already insured. If there is alot of you and you have a few rooms never be tempted to just get one box and share get one box for each room this way if someones box gets broken into you have the other one to fall back on so you will have cash between you.
Dont forget to keep your receipts for your holiday money and travellers cheques separate from your holiday cash.
Dont forget to have all the phone numbers handy for your credit debit cards in case you need to cancel them straight away, scan all your documents ,passports receipts etc and email them to yourself incase they all go missing this way you can access them and print for proof.
Never leave all your money in your safety deposit box especially at night, Try and find somewhere to hide some money, on a night out if you have long trousers on then carry some in your ankle wallet dont keep it all in your wallet. I have places that I hide my money but dont want to say on an open forum. Take a plastic bag with you for some of your cash and some gaffa tape so you can stick it under something , you could also pin the plastic bag with your money in, on the inside of a sleeve hanging in a wardrobe ,use your imagination ,this all sounds very extreme but when you are robbed once you never forget.
UPDATE 7/4/11
A new update for women carrying money after a friend has recently been robbed, never carry your money in your handbag and put it behind your back as thieves now slash these sort of bags and take the contents out without you knowing, if you can split it up or carry your bag in front of you.
This also applies to rucksacks etc.
ROOM KEYS/SAFETY DEPOSIT KEYS
Most hotels now give you a credit card style key for your room and some you get a key, never leave your key at reception because if your key is left there then people know your not in your room, also always take the door number of your safety deposit key and the door key and leave them in the safe because if you leave your keys somewhere then thieves have a clue, dont forget to put them back on when you take them back to reception at the end of your holiday.
Most hotels that use these card style keys tell you that you need the card to have your lights on etc this is not true, we always take a free card the likes of the ones you get from a petrol stations and stores etc and place it in the slot at night so you can leave your lights on and TV as this indicates that you are in the room if you havent got a card then card board will do. This is also handy for your aircon when your not in the room as it keeps it cool for you coming back in lol.
AIRCON/PATIO DOORS
Never be tempted to leave your patio doors open at night ,thieves are always on the lookout for easy pickings even when your in bed and of course you risk the chance of being bitten alive by mozzies.
Never leave your aircon on throughout the night as Ive known more people take ill or suffer flu like symptoms through this, its best to have the aircon running when your out at night then your room will be nice and cool when you get back. SWITCH IT OFF, and switch it back on in the morning.
MOZZIES
If you have suffered from getting bit on holiday then the chances are you will get bit everytime you go away it sounds mad but apparently mozzies only go for certain people, my wife never got bit until about 3 years ago and now she gets bit every time, she uses a spray called AUTAN as it contains deet which is something mozzies dont like apparently ,anyway this works for her, If you cant find that spray anything with deet seems to be the most active. If its late at night and your bit and getting itchy and dont have any creams ,then rub unscented dry soap over the bite it must be unscented as scented soap will irritate more , this should help until morning when you go the the chemists ,I find the chemists in Spain brilliant.
NEW UPDATE REGARDING MOZZIE SPRAYS
A bit of an update here regarding Autan and deet. Deet is getting fazed out now and the new chemical to look out for in these products is
Icaridin, also known as picaridine it is just as effective but less harmful to skin and clothes and is odourless, its now used in the new Autan products and the one we have picked is Autan Protection Plus after much reading and studying on the net.
API FORMS (Advanced Passenger Information )
This comes to you from our great member Delboy.
COPY of letter which arrived with our tickets from our tour operator in MAY 2010
(for info for all and something for your travel/tips Daryn?)
In 2009 the UK Government began to implement its requirement for APIS data to be collected from all passengers travelling internationally into and out of the UK. This has been steadily rolled out on a route by route basis and certain routes are now mandatory.
We will need to collect this info from all passengers on behalf of the carrier, who is legally required to collect this info and is part of the check-in-process. These details can be submitted confidentially and securely on-line via e-boarders section (On our tour operators website)
Full name
Gender
Date of Birth
Nationality
Passport no and expiry date
where your passport was issued
country of residence
The info will be passed on directly to the relevant airline and kept for no more than 10yrs by the British Government. It will be protected in keeping with data protection act and appropriate security controls will ensure it is not used or accessed incorrectly. It will be given only to organisations that are legally authorised to receive it and that need it to carry out their official duties.
Your data will be destroyed by us on your return to the UK
A big thanks to Delboy for this information
HEALTH CARE AND INSURANCE
This is something I know nothing about but got this brilliant article from our great member Silvertyne
The following applies to permanent residents of the UK.
If you take out travel insurance, most policies cover both public and private healthcare in Europe, but read your small print and be SURE to declare any pre-existing conditions. Some of them will try to wriggle out of paying if they can get away with it. For medical, most policies have a number you have to ring if you feel ill and they will advise you what to do. Some policies have a condition that you carry a European Health Insurance Card [EHIC for short - more of that later], and most will have an excess [often £250 these days ] which you can reduce by paying a higher premium. In the case of an emergency just ring the emergency services and be guided by the paramedics as to where you're taken. If you DON'T have travel insurance and you are well enough to communicate, then ask for the public hospital. It will depend where you are and how urgently you need treatment as to which hospital they will use; if it's THAT serious they'll just take you to the nearest with the appropriate facilities, and so they should I think. If you're with someone, they can ring the insurer on the provided emergency number, or do that yourself if you're on your own when you're well enough. If you don't have insurance, ask to be transferred to the public hospital as soon as you're well enough.
EHIC
It's advisable not to rely on the blue card alone. It doesn't cover repatriation and only covers public health services. And Turkey is NOT in Europe for these purposes, contrary to popular opinion. If someone needs an air ambulance you're looking at thousands of pounds. For those who have chronic conditions and who find travel insurance difficult to obtain, there are several insurers who do EHIC top up travel insurance, where if you guarantee to use your EHIC for any medical needs, they cover all the other stuff plus repatriation. Very good for the ill and elderly.
The EHIC is only for use by people who are permanently resident in a European country and are registered for state healthcare there. You can only be registered for healthcare in one European country, the card is for use in any other EEA country plus Switzerland]. It can be used on temporary visits of up to six months to other European countries for anything that becomes medically necessary during said visit. It can't be used for planned treatment. What it entitles you to is treatment on the same basis as a health insured national of that country. So in Spain, treatment would be free. In France, you would be charged approximately 22 euros to see a GP, which you can claim back [keep all receipts]. In some countries if you have a hospital stay, they will send the bill later and you have to pay it, get a receipt and then claim back.
Since this is the Mallorca forum, some more specific information. If you feel ill find the public health centre [I've put some addresses on the addresses thread] and present your EHIC. It doesn't work at the private clinics you see on the street. If you don't have a card you are still covered by it as long as you fulfil the above conditions. You can have an emergency certificate faxed over to a doctor or hospital if necessary. If you are asked for money in Spain, they are treating you privately. Spain has no public dentists, so any emergency dental is private and you can't claim back.
Warning: if you ask your hotel reception or rep for a doctor, they will almost always have an 'arrangement' with a private doctor. If it's feasible go to the public health centre. During the night, go to the nearest public hospital if you want the free treatment.
Here are some public health centres in Calvia where you can see a doctor for free with your EHIC.
PAC
C/ Riu Sil nº25 -07181- Santa Ponça
971 69 35 02 / 971 69 46 54 / 971 69 46 97
Unidad Básica de Salud de Calvià vila
C/ Jaume III nº 10 -07184- Calvià
971 13 81 44
Unidad Básica de Salud des Capdellà
C/ Major nº17 -07196- Es Capdellà
971 23 32 50
Unidad Básica de Salud de Peguera
C/ Malgrat, 17 -07160- Peguera
971 68 55 35
Unidad Básica de Salud Son Ferrer
C/Ocell del Paradís nº 36-A -07181- Son Ferrer
971 23 81 63
Centre de Salut de Palmanova
Ctra. Palma-Andratx, C-719, km. 12,8 -07181- Palmanova
971 68 37 75
Unidad Básica de Salud del Toro
Gran Vía, 31 - El Toro
971 23 29 82
Unidad Básica de Salud de Portals Nous
Plaça Centre Comercial -07181- Portals Nous
971 67 65 79
Unidad Básica de Salud de Bendinat
c/ Ses Escoles s/n
971 40 42 55
Unidad Básica de Salud Galatzó
C/ Puig de Saragossa, 27 -07180-
971 69 81 27
MANY THANKS TO SILVERTYNE FOR THIS FANTASTIC ARTICLE AND LIST OF NUMBERS AND ADDRESSES
TRAVEL ADVICE INFO FOREIGN OFFICE
For advice on travelling to any country check out the link below, passport info, updated info on security etc
http://www.fco.gov.uk/en/travel-and-living-abroad/travel-advice-by-country/?l=S
SOCIAL NETWORKING SITES AND YOUR HOLIDAY
I cringe when I see people advertising that they are going on holiday on facebook or travel sites and basically advertising the fact that there home will be empty for 2 weeks etc, this is an invitation for burglers and believe me they look for these sorts of hints now.
If you insist on advertising it on open forum also advertise that someone will be looking after your home, looking after your dogs for you etc.
MORE TO FOLLOW