A bit of a surprise for you, hell it was a bit of a surprise for me  
 Anyway here is the story hope you like it.
Today I went on a holiday clothes shopping trip in Newcaste city centre and thought I would try the camera out on the phone, I forgot to switch it on HD setting  
  but the pictures came out pretty good anyway.
So after getting off the metro (train that links all our towns) at the Monument station I headed straight into Eldon Square which is a shopping centre all under cover, I couldnt wait to get outside in the lovely sunshine so as soon as I did I started snapping away not that this was planned.
Newcastle is full of big old buildings, shops, cafes, bars and restaurants, it reminds me of Barcelona.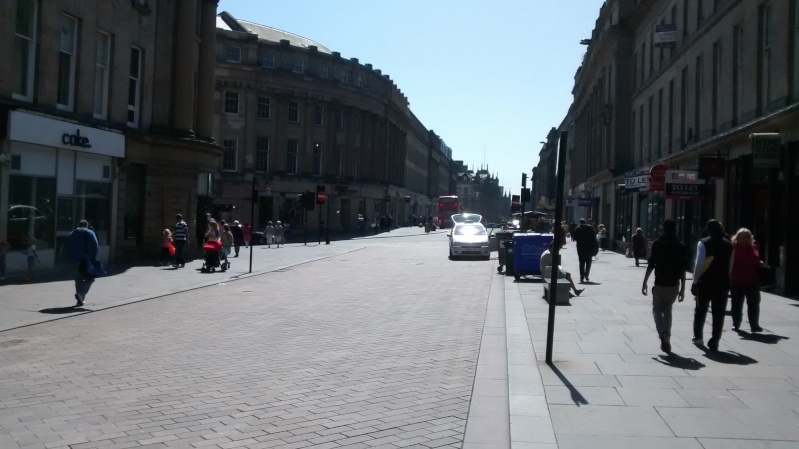 This is obviously why the station I got off is called the Monument, its at the top of Grey Street which is a lovely area for bars and restaurants.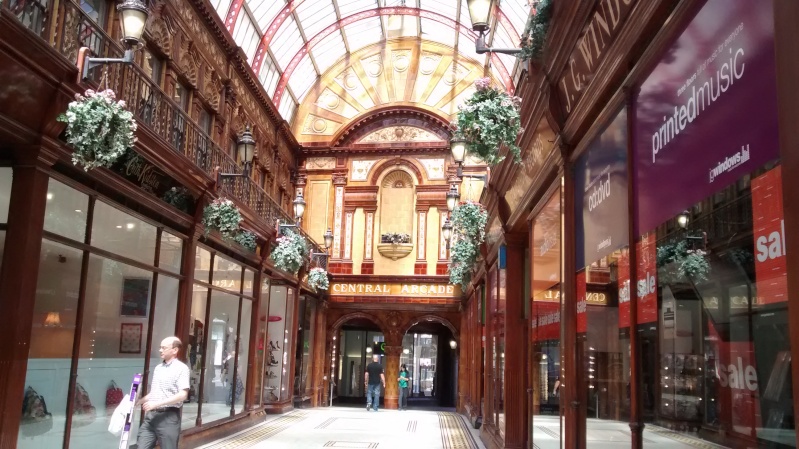 About 6 /7 weeks back me and Debbie had a night in Newcastle and Grey Street was our choice, the bar Charles Grey/ Basement) you see in this photo was the starting point of our night out.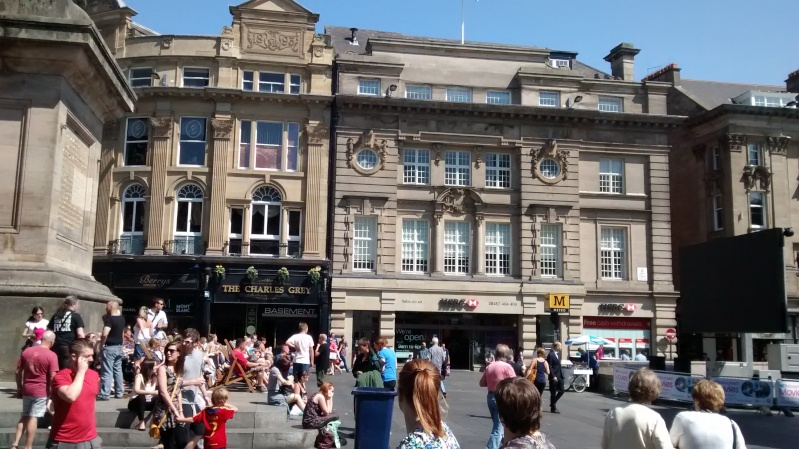 This is facing down Grey Street.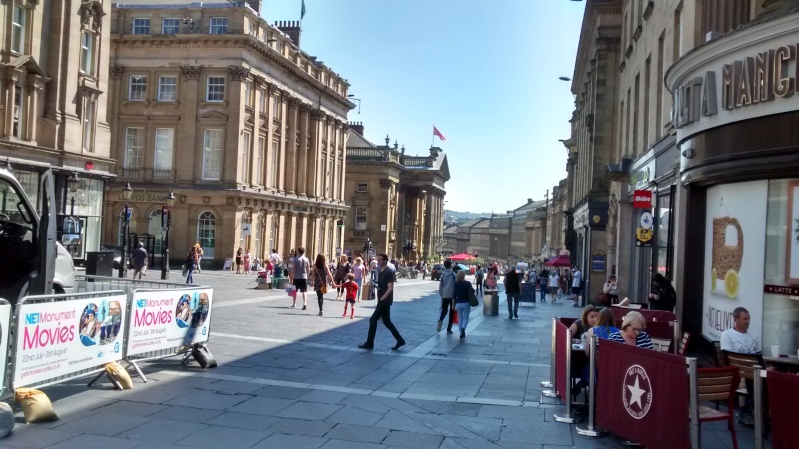 This is a lovely theatre (Theatre Royal).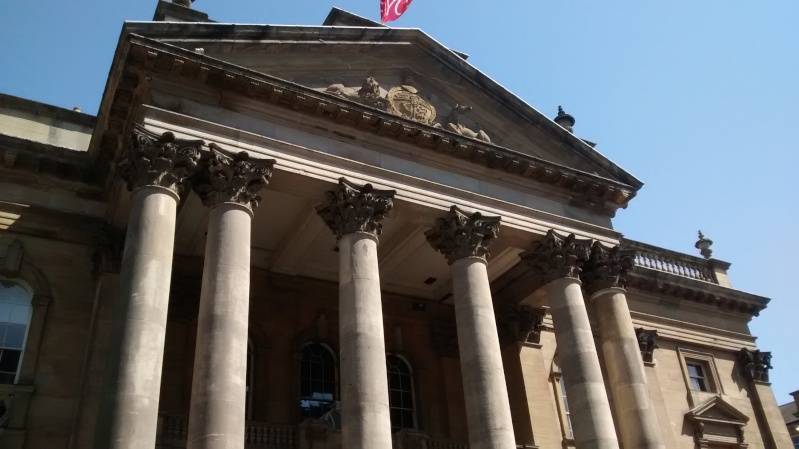 This street is the more relaxed side of Newcastle nightlife, plenty use it but its not known for being party animal street lol
Bit more upmarket if you like.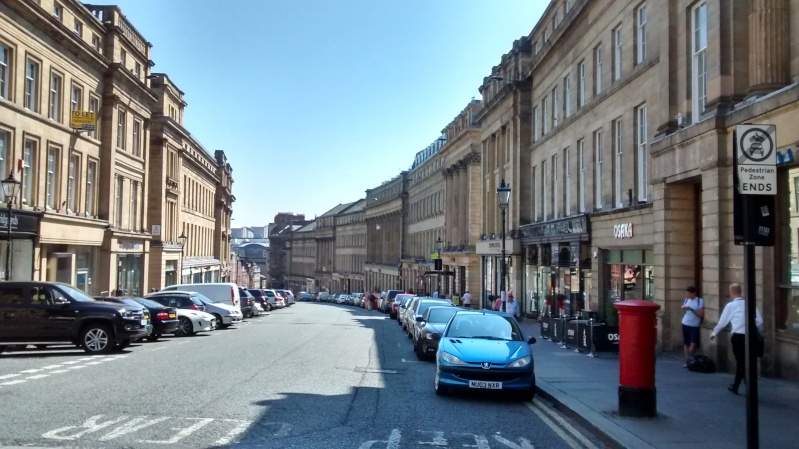 This is called the Big Market, it has always had a reputation for being a bit on the rowdy side, we had a night there in the 80's not sure what its like these days but you couldn't move in the bars back then, good times.
One of the oldest bars in the Big Market the Blackie Boy.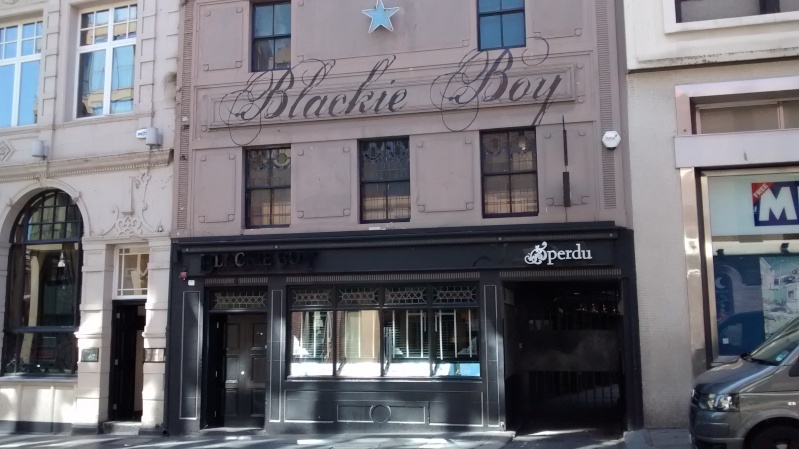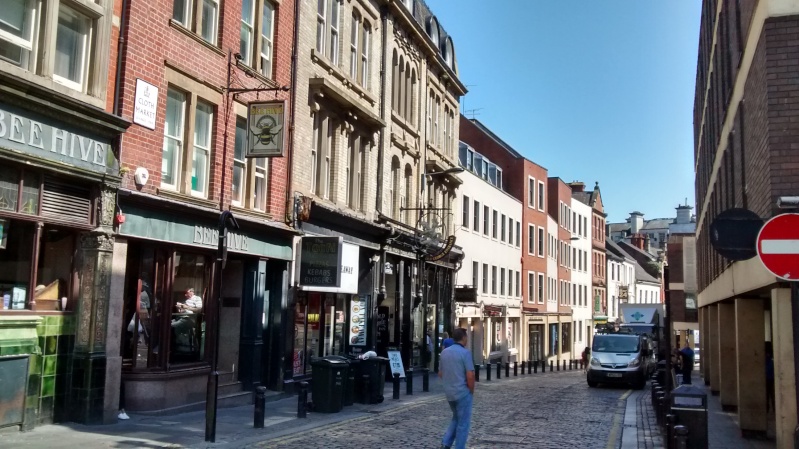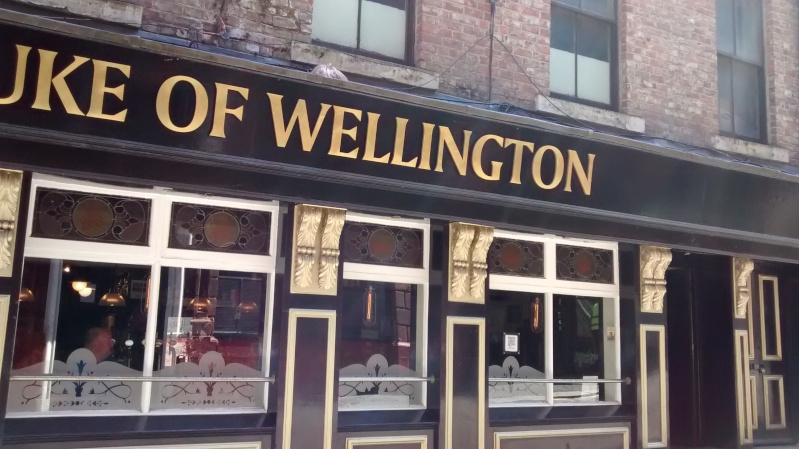 Couldn't resist a photo of this classic Jag.
At the bottom of Grey Street cross the road and you will come across Dean Street on your way down to the Quay side area, the Marco Polo restaurant, never ate there but Ive heard its a nice place for food.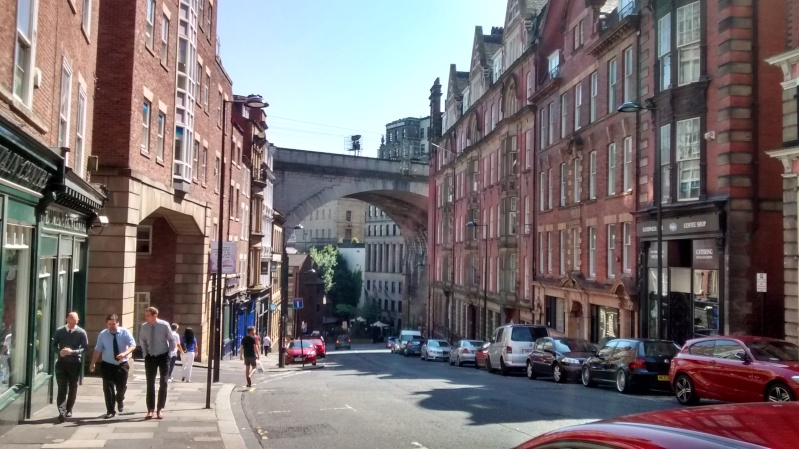 Looking back up the road towards Grey Street.
Thought this was a zoo lol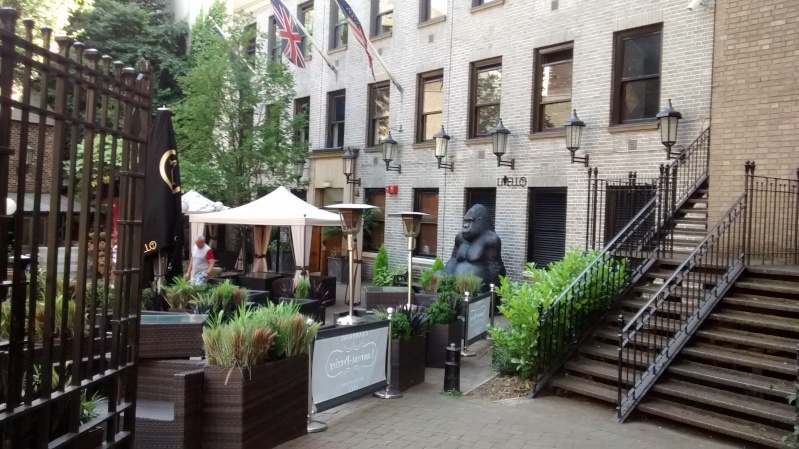 The bridge is the famous Tyne Bridge.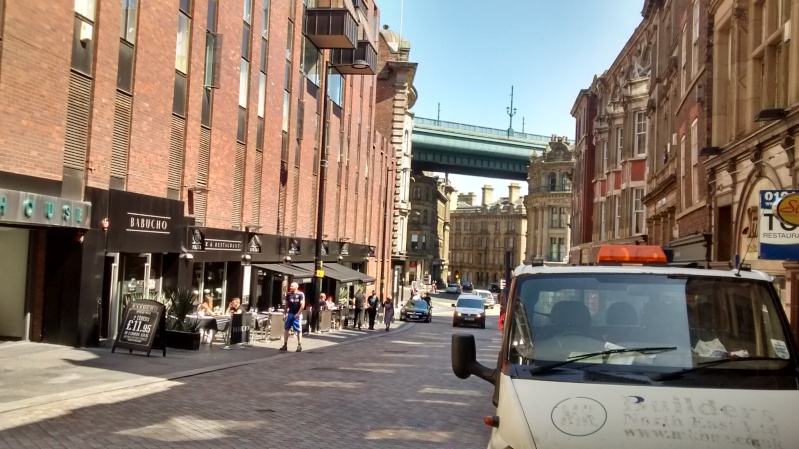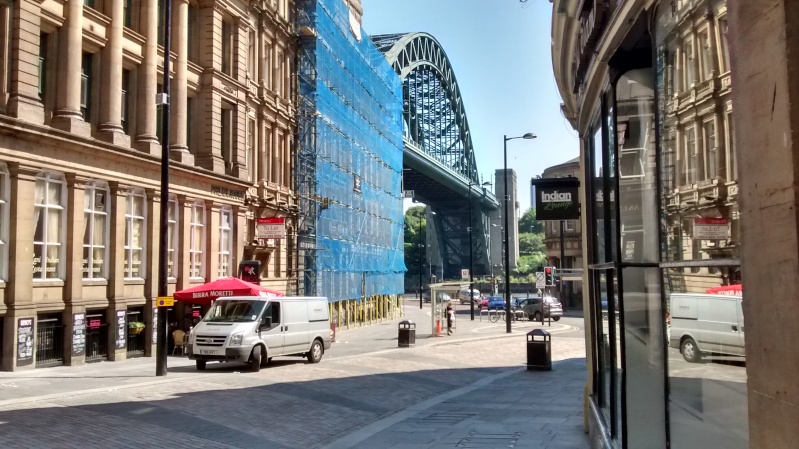 This is where you will find some of the oldest drinking establishments in Newcastle.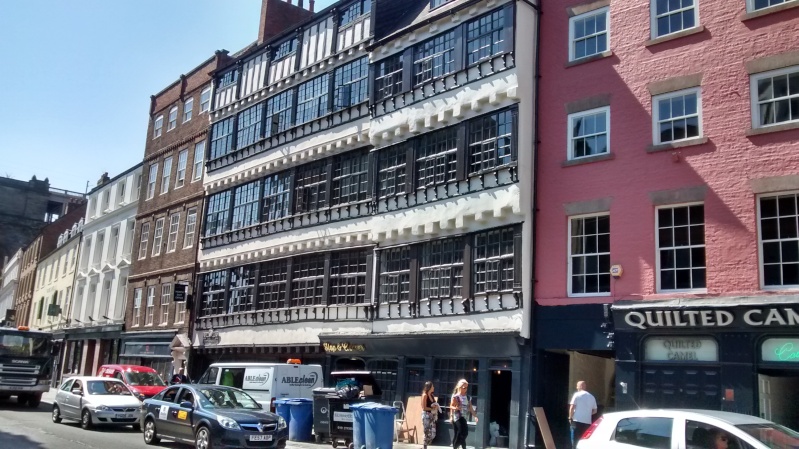 The odd shaped building you can see under the bridge is called the Sage and this is on the Gateshead side of the bridge. 
The building was designed as a music venue, Ive been told the shape is for the accoustics, not sure how true this bit is.
The old swing bridge.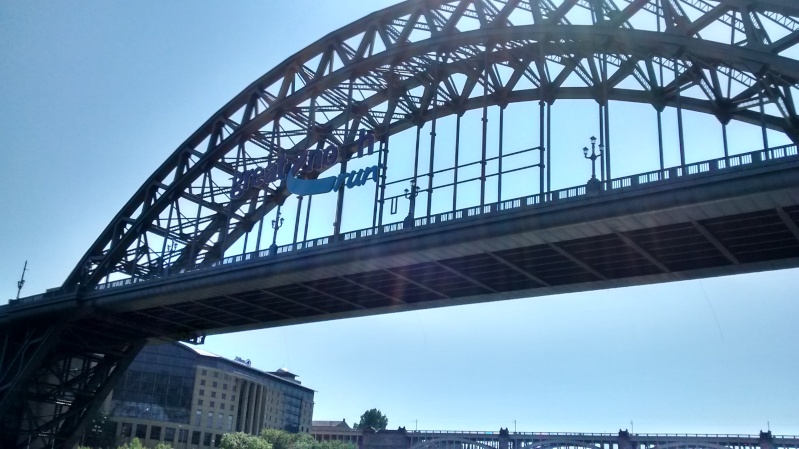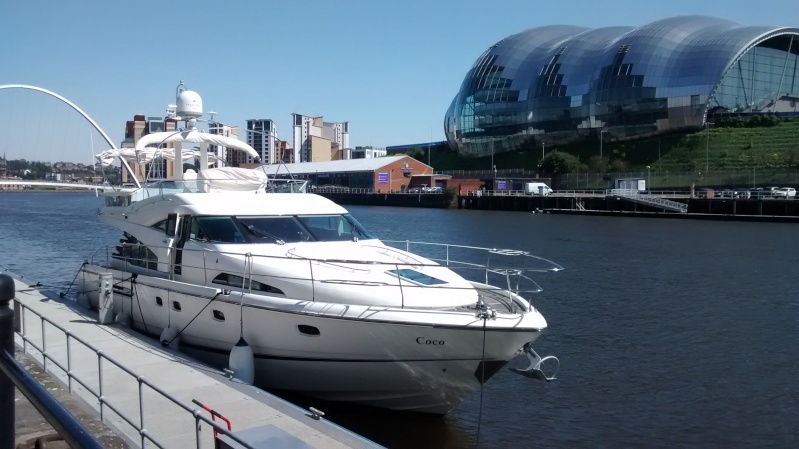 The Millenium Bridge, this looks amazing at night as it changes colours. It tilts to allow ships through as seen by a video I found below the photo.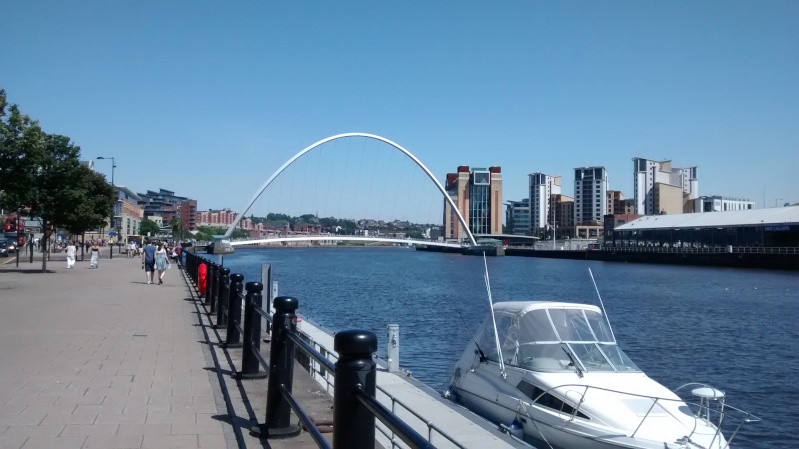 These are not my video's
The Pitcher and Piano, Mick might remember this from when he visited.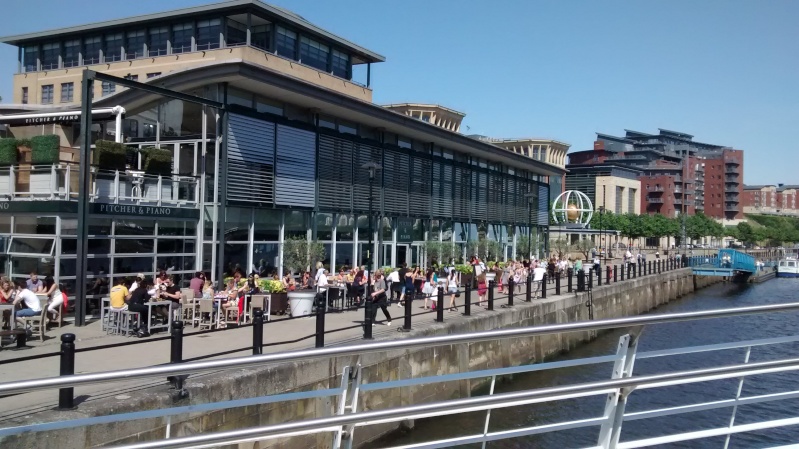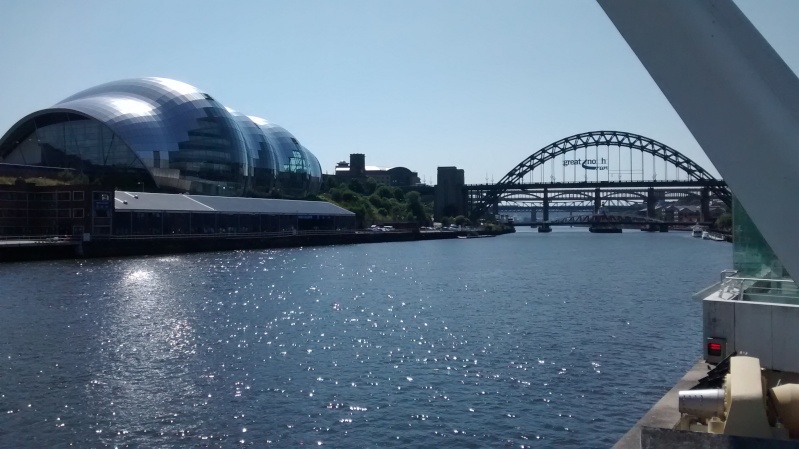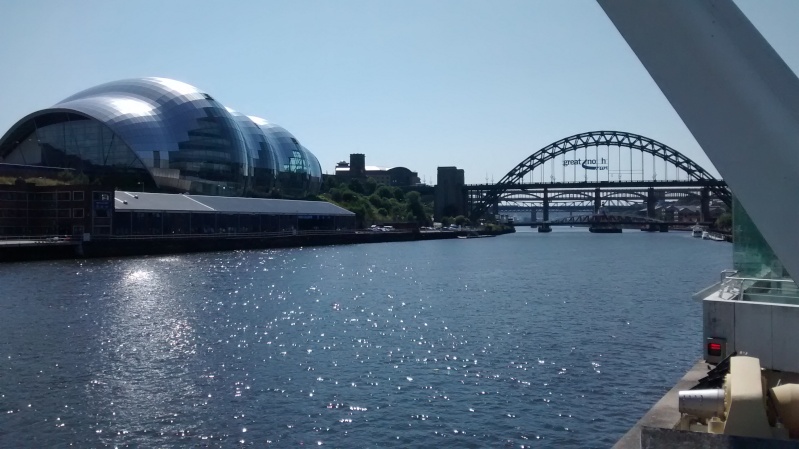 The old industrial Flour Mill (The Baltic), which was revamped and turned into a museum many years back.
We have been there but never saw anything to interest me, it all seems modern stuff.
Here is some facts about the building https://www.gateshead.gov.uk/Leisure%20and%20Culture/attractions/BALTIC/Facts.aspx
Here is the website https://www.balticmill.com/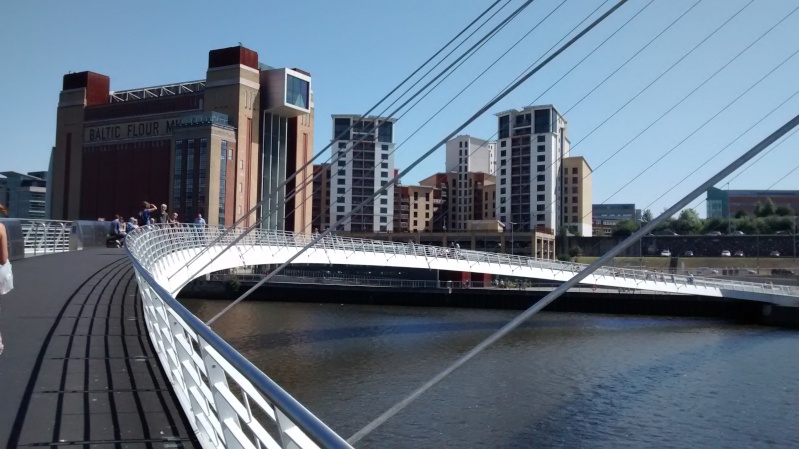 Lovely restaurants and bars in this area.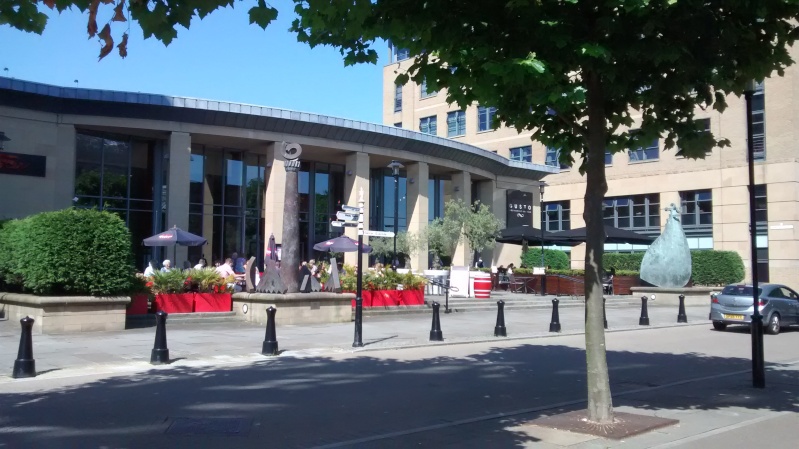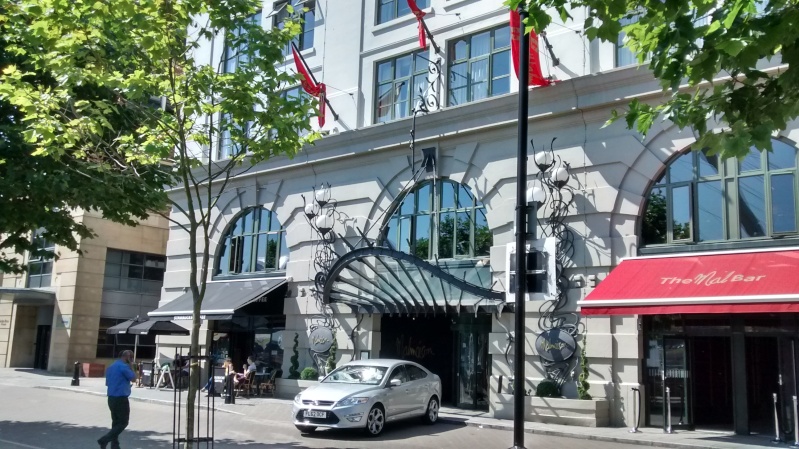 Walked back up from the Quay side and headed towards the main train station (Central Station), this is a newish area for the pub scene, maybe only got real popular about 8years ago, infact it seemed to take all the revellers from the Quay side.
An old bank turned bar. 
Not really had many nights in newcastle but looking around today it was really busy, all the bars seemed to have a great atmosphere in them even for an afternoon. Alot more going on than I thought.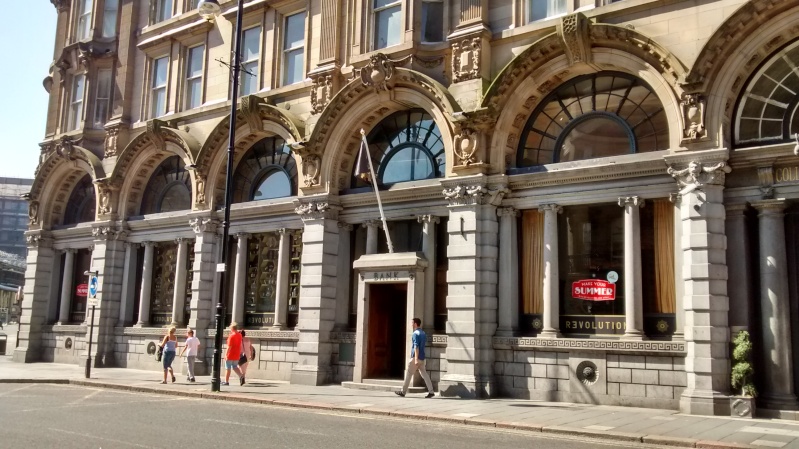 The arch in the background is the main station.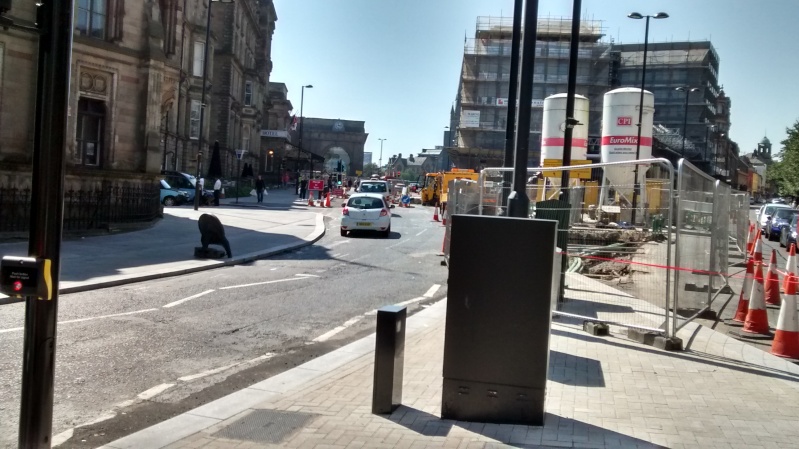 This has all been revamped too, again cafes and bars, its really nice now, I remember when I was a kid back in the 70s it always seemed a cold miserable place.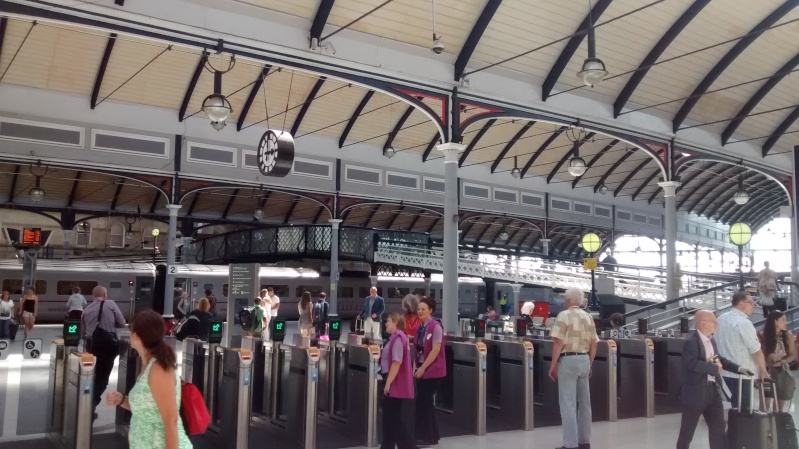 The entrance has recently been covered in glass, the taxis actually used to park inside here, again a really nice thing they have done to the building.
From the Central Station you can go underneath to another metro station funnily enough called Central Station lol.
Time for me to go back home, well I was supposed to go shopping but with it being such a lovely day it turned into a different sort of day lol.
If you ever fancied a shopping trip and a night out somewhere different you cant go wrong with Newcastle, its on the up, lots of investment and such a nice place to walk around, buzzing with life with a great nightlife and great shops.