A few years back in the good old days of genuine flight bargains KLM were offering some fantastic deals from Amsterdam to other European cities and as they had a 6 times a day shuttle service from Aberdeen to Amsterdam they would throw those flights in for a token fee.
We were looking to get away for a few days break and KLM had a deal to Budapest which cost us about £120 each from Aberdeen. We did our research and booked the Art'otel hotel on the Buda side of the Danube in the Buda Castle area. The hotel was great being on the quieter side of the river yet within easy walking distance of the city centre and was close to a tram stop and underground station. The hotel itself was great, very high standard with fantastic rooms. The breakfasts were a fantastic with a great choice and quality. We ate there on our first night and the food was fantastic if a bit on the pricey side.
WE had a river view room and had a brilliant view of the parliament building.
Budapest was a great city to visit, lots of interesting things to see and do. The big plus for me was that the rampant western commercialism hadn't spoiled the city (although there were signs of the multinational retail chains setting up so there was not much in the way of "shopping" to do.
The weather was great when we were there and we spent 4 days soaking up the atmosphere. We visited a few churches museums, the Castle and the Parliament building. We visited one the oldest Coffee Houses in Budapest and it was amazing. Little has changed since its heyday in the 1830's the waitresses still wear frilly black aprons and there is a string quartet or a pianist playing.
For some strange reason Budapest is full of Belgian style beer houses and we had a few late nights sampling the many different beers on sale.
We loved Budapest it had an old world charm to it that our western cities have lost, just having streets with small shops that haven't had their frontage ripped out and replaced with a huge glass frontage was refreshing to see. I have the feeling that as time passes the city will inevitably start to look and feel more like the cities of the west and that will be a real shame.
The views of the parliament building from our hotel room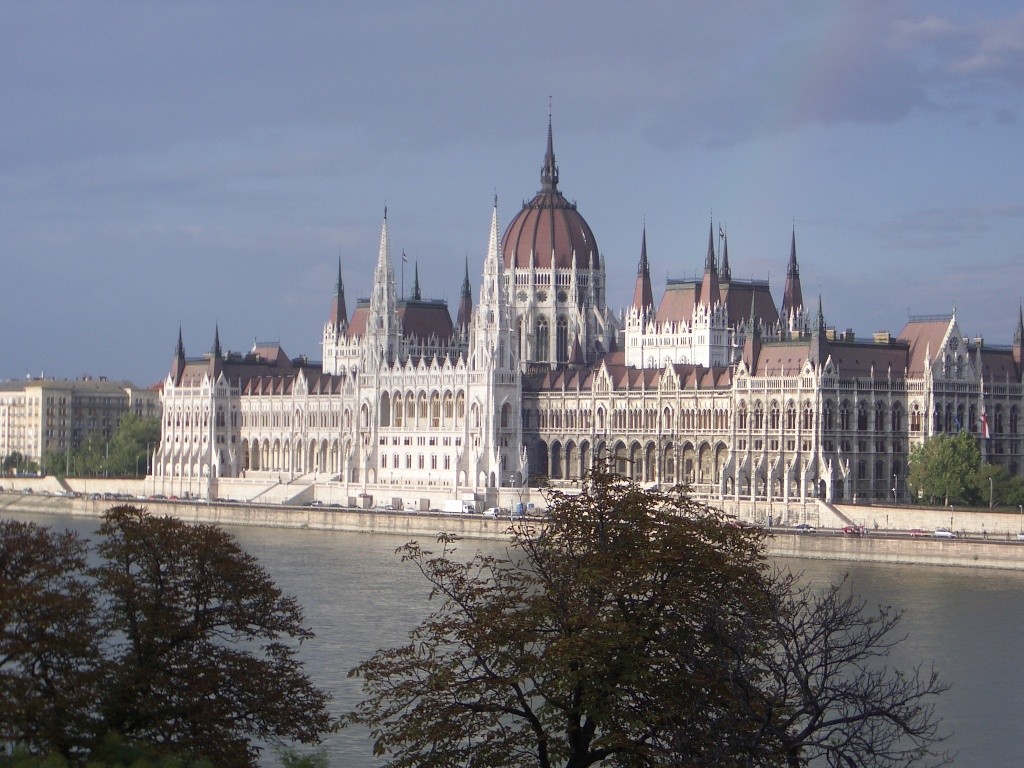 Looking back across the Danube to our hotel
Outside the parliament building, the hole in the flag symbolises a bullet hole from the revolution
Some pics of the city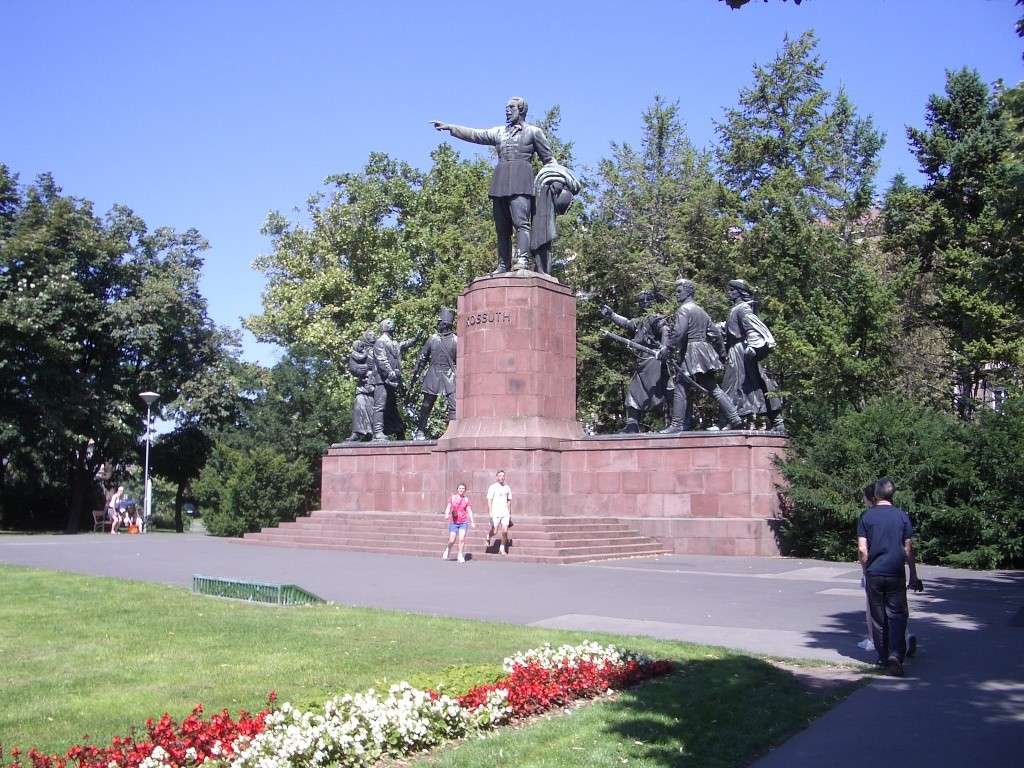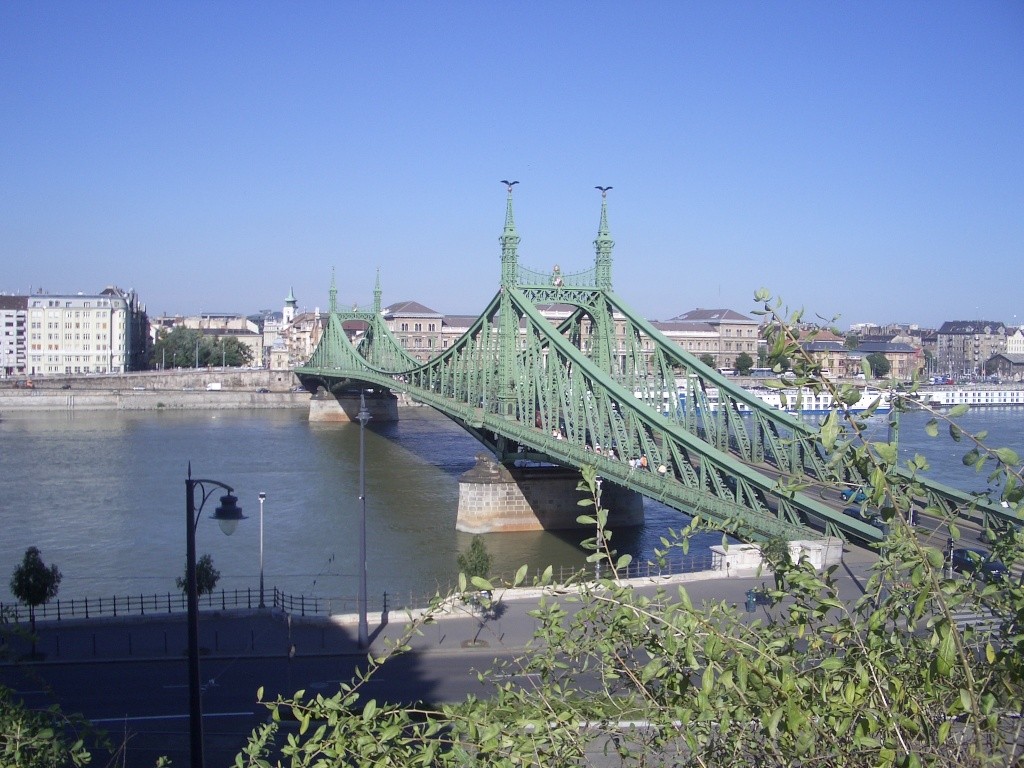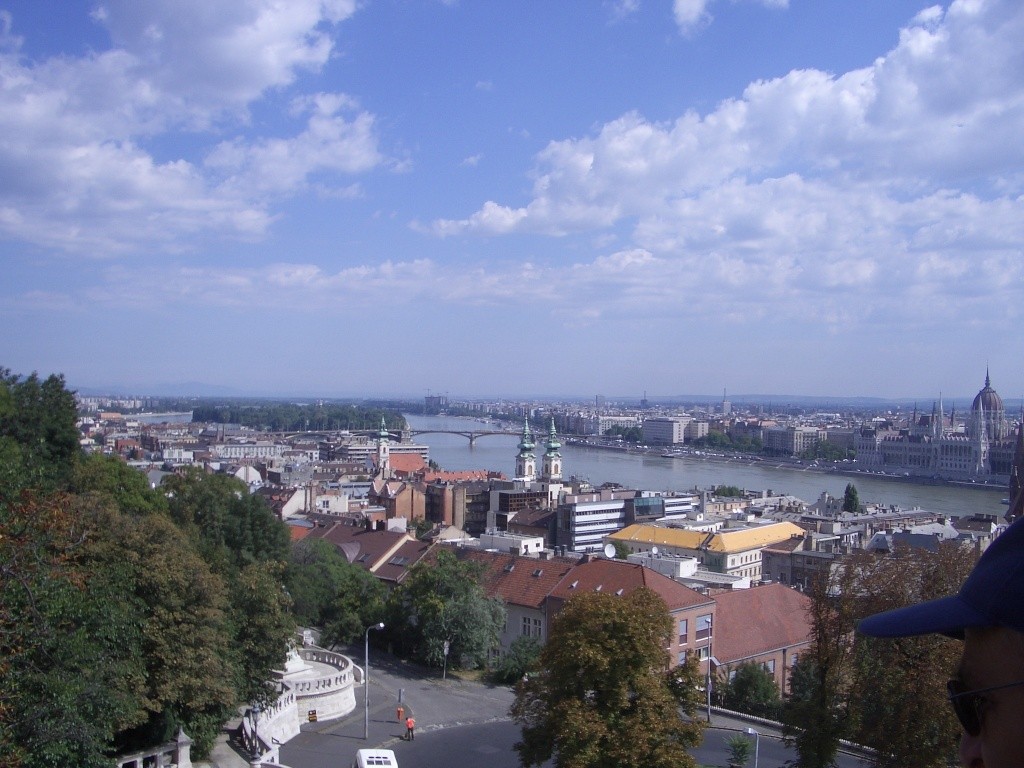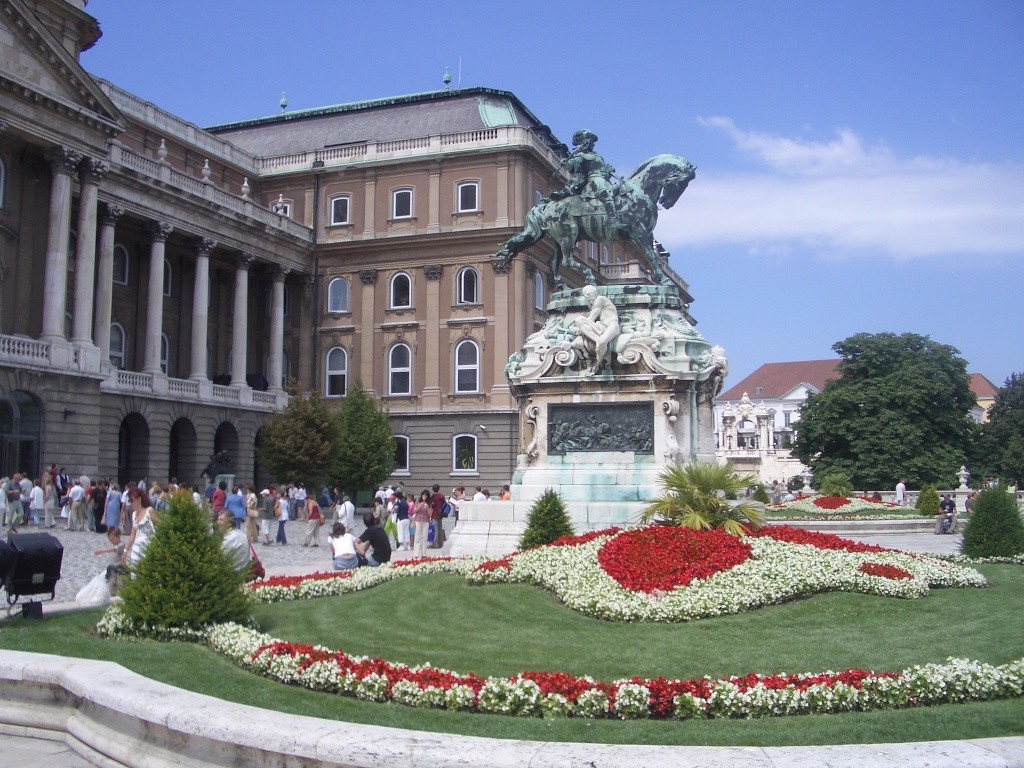 Someone trying to figure out where the hell they were
The local indoor market where every second shop seemed to sell sausages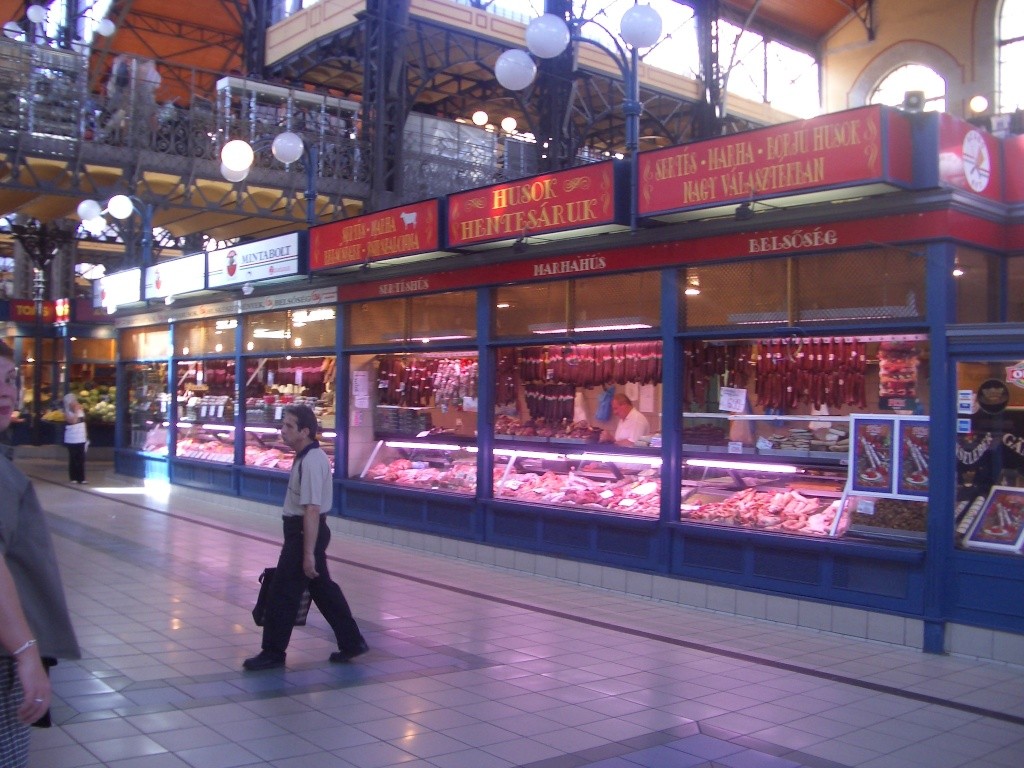 The local postman's van
The oldest pub in Budapest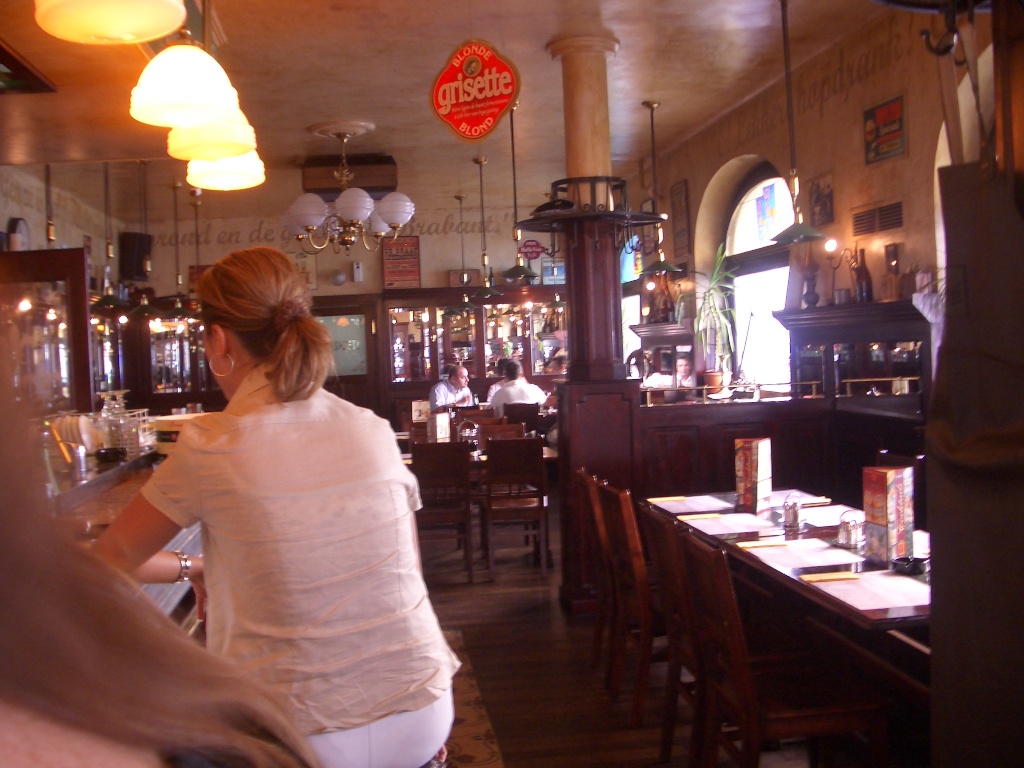 The youngest drinker in said pub
Some of the streets had covered pavements with wonderful old shops with the original shop fronts still intact