This photo was taken last year, for the keen eyed amongst you, ie Mark, as the Hotel behind was still called Sol Magalluf Park. 
  We always go to this Bar when we first arrive, as we have become good friends with the Owner Miguel, also he insists on buying us our first drink, which we think is a nice touch. 
  Miguel can be seen behind San in this photo, in the blue shirt.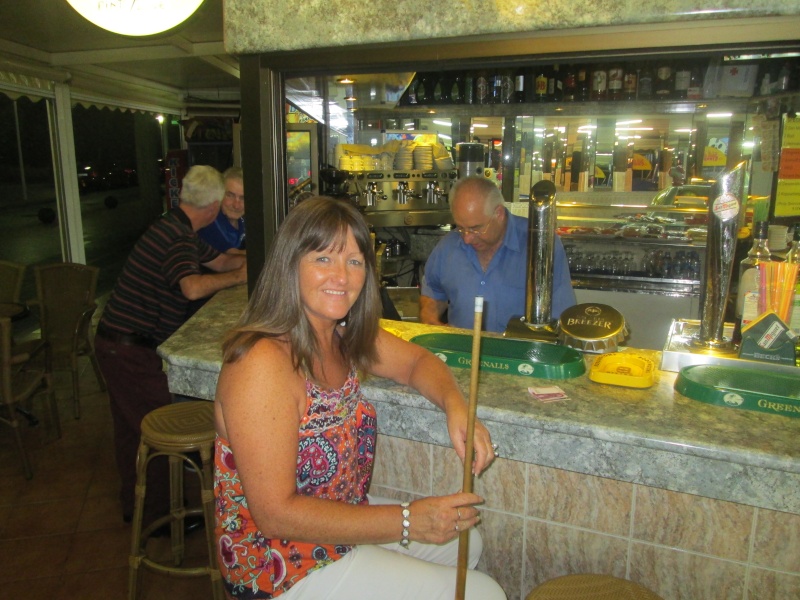 It is open from 6am until about 3am the next morning, so a long day for Miguel & his staff. He gets a lot of his business early morning from the Hotel workers going into work, then again & lunch time & again when their shifts are finished.
He has numerous Pool & American Pool tables, Air Hockey & other games to play, so a great variety to choose from over a leisurely drink. He does deals on certain bottles such as 3 euro for 2 bottles of San Miguel & a pint of draught San Miguel for 1.60 euro, pretty good value in this climate.
One day whilst we were there playing Pool, San spotted something on a Pool table adjacent to us. Miguel said it was a type of Locust, that had come inland for some reason.
I think that it was quite photogenic just sitting there.
We went back the next day Miguel was still there, but Lluffy the Locust had gone.
Miguel did say that next year will be his last, as he is not getting any younger & wants to retire. But with the Refurbishment of the Sol Katmandu Hotel opposite, he should be quite busy next year with all the workers expected. He told us that he will be renting the Bar out, as he owns the freehold.
We always have a pool competition between us every time we go to Magaluf, I won 10-8 this time round.
Me relaxing after a hard fought game.
San relaxing after with a well earned pint of shandy.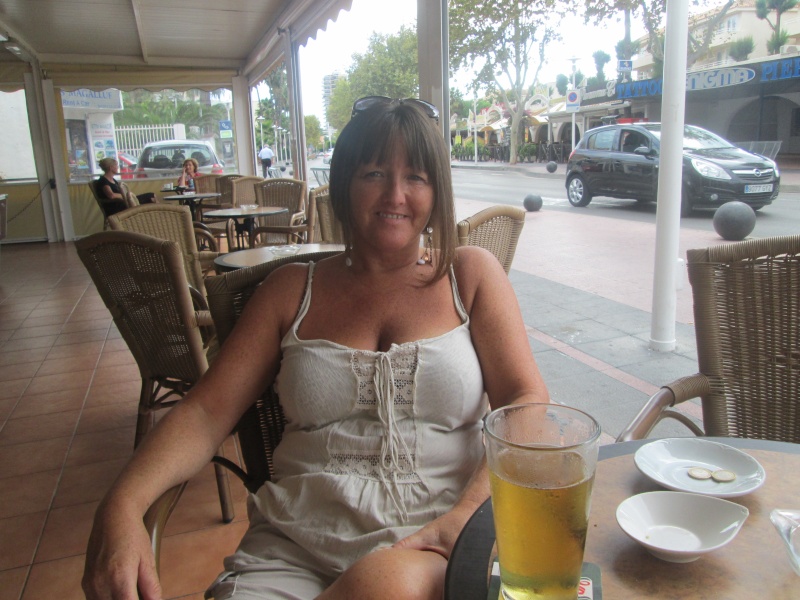 On our last but one night we had a couple of games of American Pool, which ended 1-1.
Well worth a visit for a game of pool & a beer in our opinion.