After we had all settled down at our allotted table at the Santana Beach Bar, the rather pretty waitress
  came over to take our drinks order.
  Mark was standing for some reason & announced if he could have "a pint of Mahon please". "Mahon", said the waitress, "what is that"? "Lager" he replied none the wiser. I said to him that you either want the city in Menorca mate of the same name or a pint of lager called Mahou. He said the "u" looks like an upside down "n" on the pump.
  Well the waitress fell about laughing as we all did,
  & Mahon was asked for the rest of the night, much to the waitress delight.
So just for you Mark here is your new Menorcan lager mate.
In the next photo Mark, you would be Dammed if you did or Dammed if you didn't mate.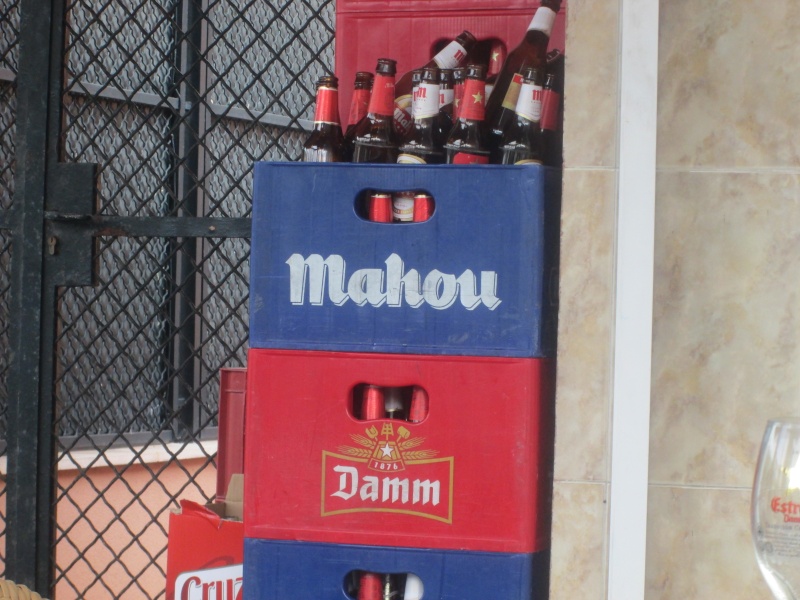 Also mate, here is a bit of information on the Maho
n
u Company.
http://en.wikipedia.org/wiki/Mahou-San_Miguel_Group

_________________
Mick