Having read about the big catfish is Spain, my fishing friend and I decided to give it a try and teamed up with another local guy. Our trip was organised by Catfish Capers who provided the equipment, accommodation, licences, food and transport to the water's edge. The time was late March and we were told it could go to -16 degrees at night so we wore all our heavy clothes on the plane (15kg is not much luggage weight for fishing) but as it turned out it was like summer out there.
We travelled from Luton to Barcelona by Easyjet and then hired a car to travel to the accommodation base in Caspe, Aragon, 3 hours west of Barcelona (One of Henry the Eighth's wives came from that area) as opposed to using the company's mini bus, as our colleague said it was a long journey and would be more comfortable in a car.
About 11 anglers shared around 8 rooms in a large flat whilst 4 others shared a house on the side of the River Ebro. The accommodation IMO was basic and suitable for anglers but not really for wives although one lady was game and came with her husband.
At Mequinenza not far from Caspe there is a dam on the river and below the dam the larger catfish have been caught over 200 lbs, the fish there, had been introduced some 5 years earlier to those above the dam. This was our first experience, so we picked above the dam where the catfish had been caught up to 160 lbs.
We hired a guide between the three of us for a few days and had a motor boat as part of the package.
A cooked breakfast and sandwiches were made for us each day and they also provided plenty of drinks. Evening meals were in a restaurant where all anglers dined together and tales were told of their days fishing. In the communal area in the accommodation there was a barrel of beer which cost 1 euro a pint and one just chalked it up on the board and paid at the end.
After breakfast all the fishing gear was loaded and we were taken 10 miles in a minibus to the river at Chiprana the parties base camp.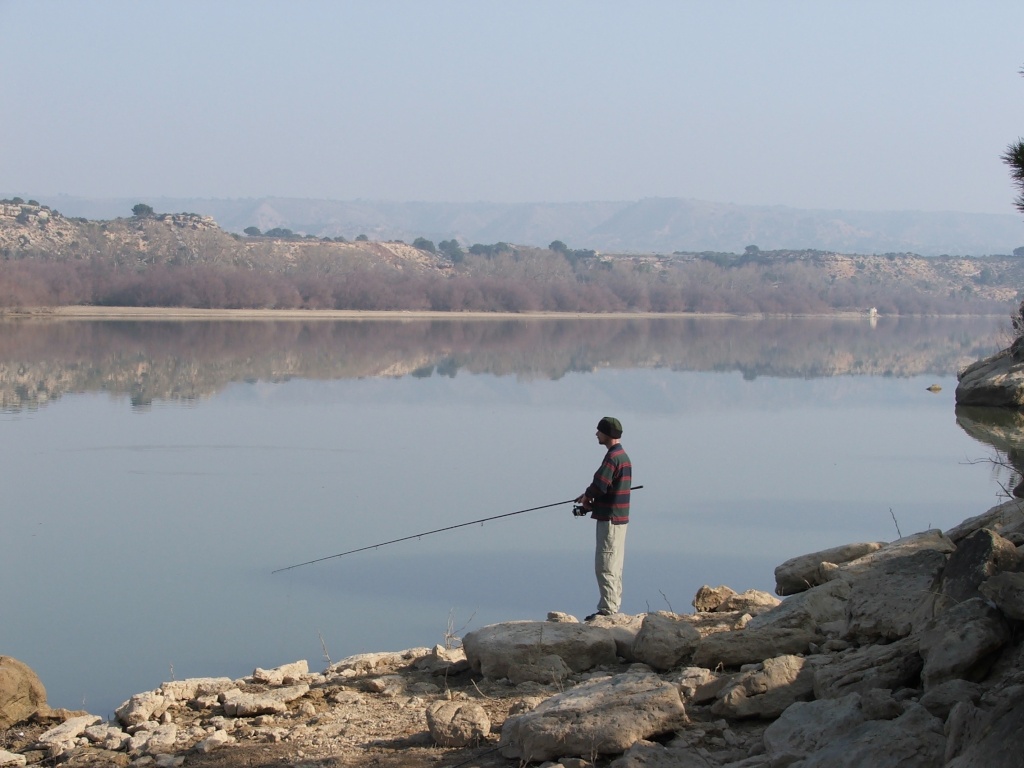 Our guide took us down river by boat to our spot from the base camp.
Once at our spot we set up the equipment
On setting up, our rod rests were place behind rocks to stop the fish pulling them in. The weights on our lines were 6 to 8 ozs to hold the bottom of the river and we used the boat to take them out with the baits on.
It was not long before we were into 100lb fish and we took turns of taking the bites
These were fish as big as us
They took two of us to even lift them this was my best of 121lbs
This picture my friends are struggling to weigh one of 138lbs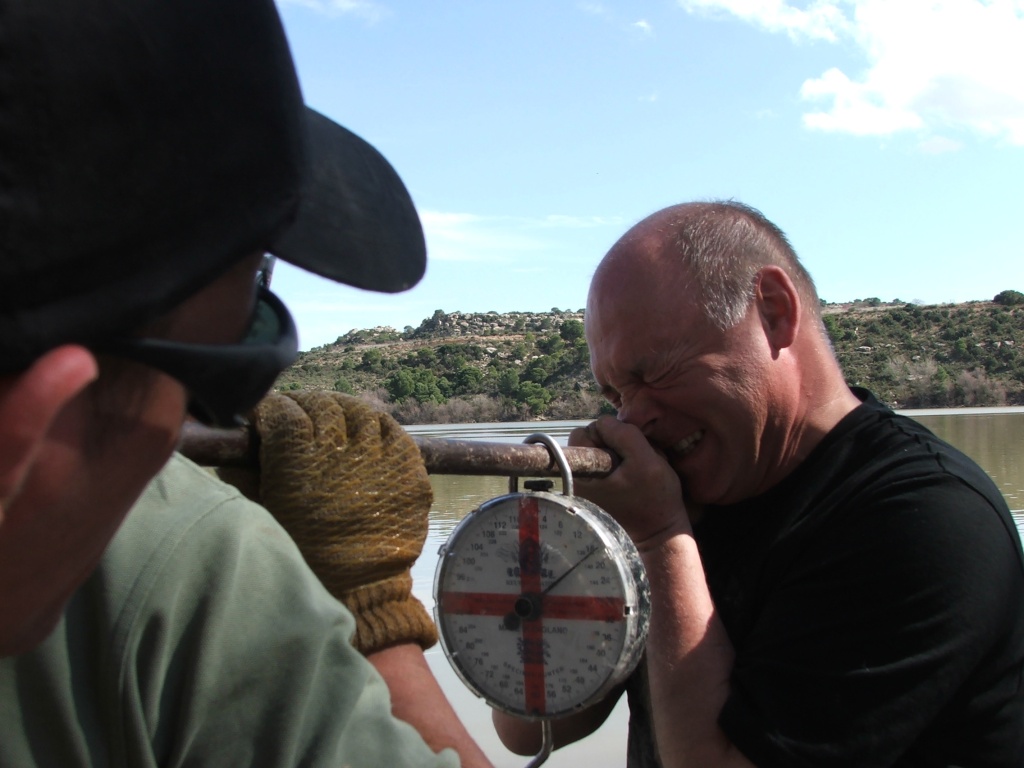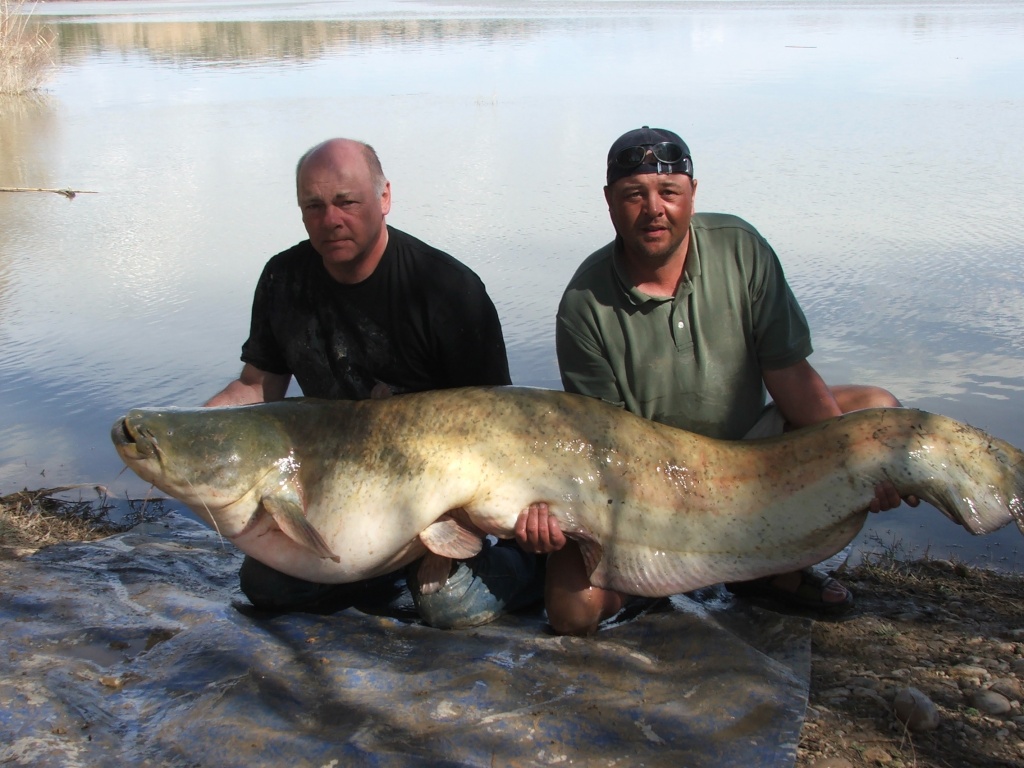 One evening our buddy got the biggest around 18:30pm and it took an hour to land and weighed 142lb it had got dark by then
They just couldn't lift it to take the photo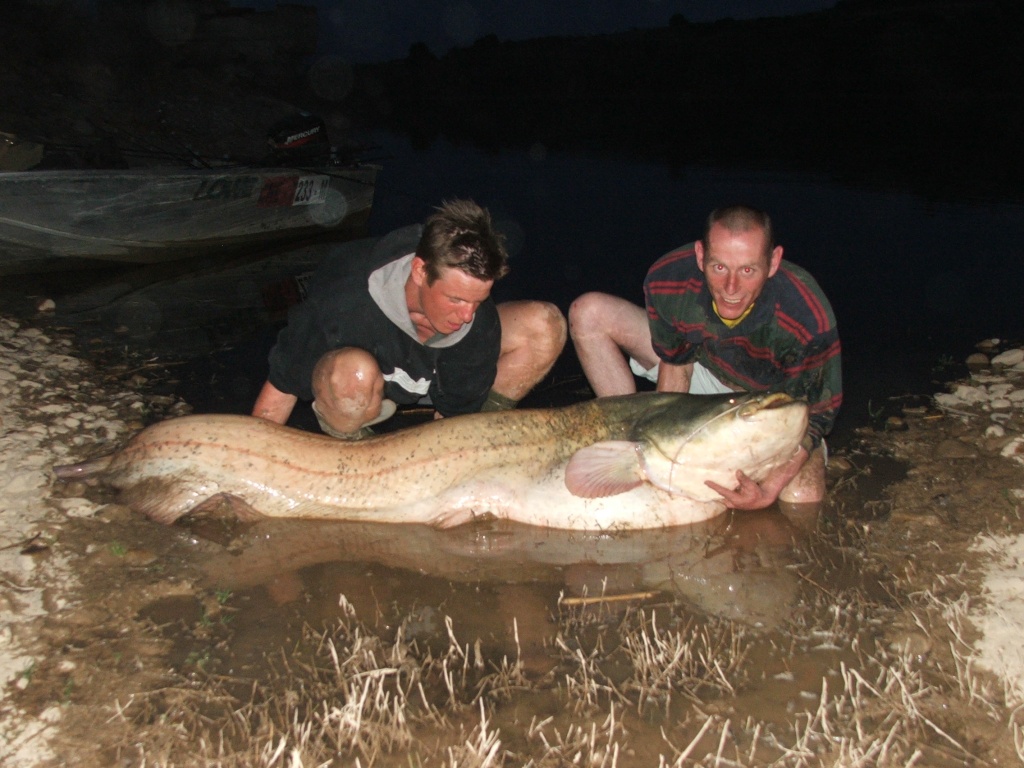 We did fish from one of the main boats but the river was high and whole trees were floating down and it was too dangerous as we were anchored.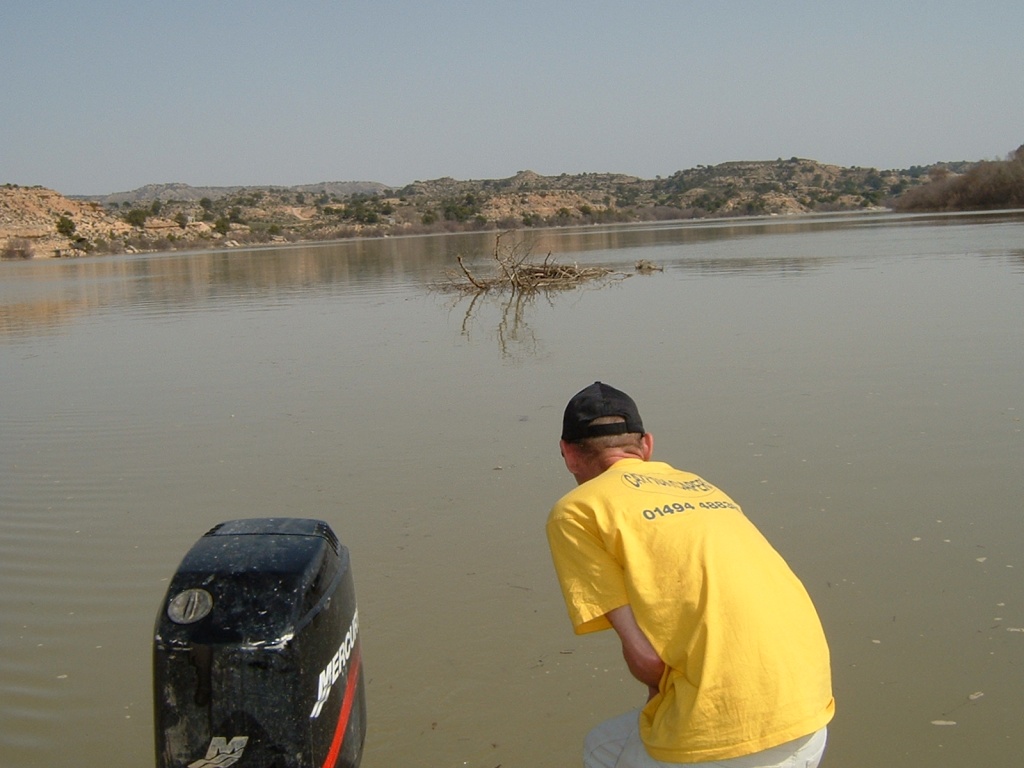 We saw all kinds of wild life, Golden Eagles and Ospreys and even a wild boar came to the river's edge.
This for me was one of the best holidays I've ever had, 3 guys and 24 fish between us, 10 were over 100 lbs and many of the others were near the 100 lbs. I have made a proper film of the trip and I'm often caught watching it by the wife.
And they were all put back safely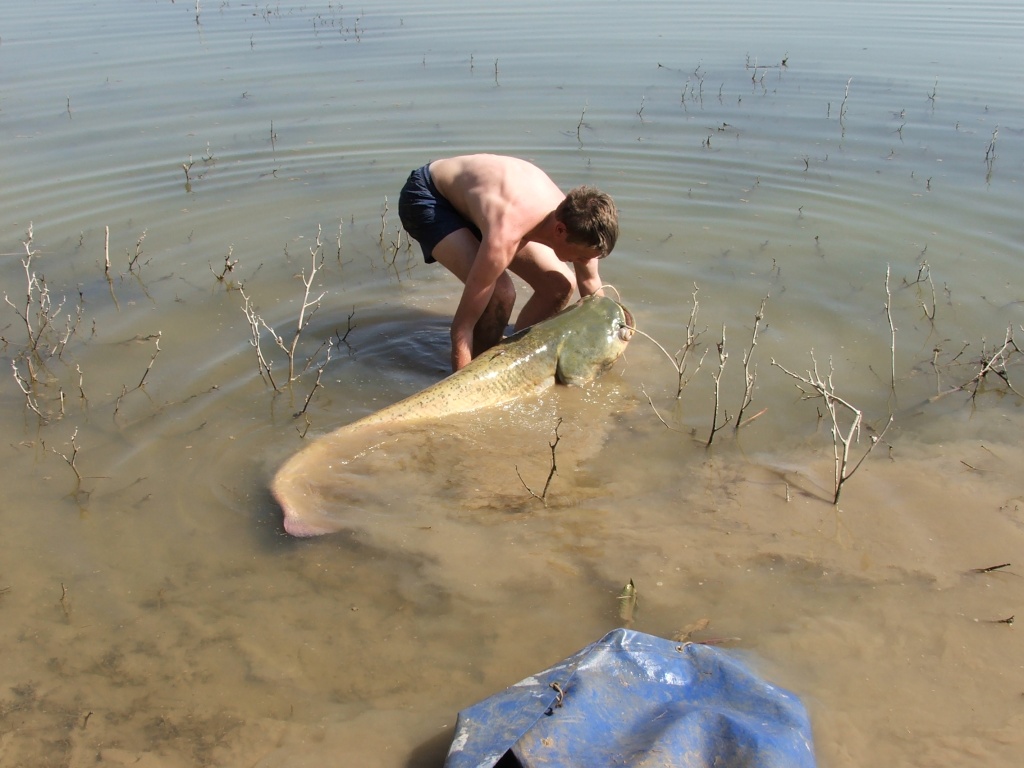 Anyone interested in doing this holiday please pm me for more details