We were going to a friend's surprise 65th Birthday Party in Porthcawl, & decided to make a weekend of it. So after work on Saturday, we set off for the journey to South Wales. We had booked a few weeks previously to the above Marllew Guest House, www.marllewguesthouse.co.uk with a lady called Lisa, who ran the establishment. The name came from her four children whose names began, MARL & their surname which was Lewis, hence Marllew. We told her that we would be arriving there between 7pm & 8pm that night. We found the Guest House, just off the main coast road, at 39 Esplanade Avenue, just round the corner from The Grand Pavilion, which was a good landmark to have if we ever got lost. It was also about 250 yards to the Seafront, which was a bonus.
The rate for the room was £55 per night, which included a full cooked Breakfast for both mornings, which we thought was very good value for money.
The front of the Guest House, our room was the one just above the Marllew sign.
Lisa, who is a very friendly & welcoming lady, greeted us & we booked in. She gave us the keys to our room, which she took us up to on the first floor room number 3. It was a large room, with a double bed, a single bed & an en suite bathroom in there, it also had a large TV on one wall. It was overlooking the Avenue, but the windows were double glazed, so we were not disturbed at all, by any noise from the outside.
Our bedroom, from a couple of angles.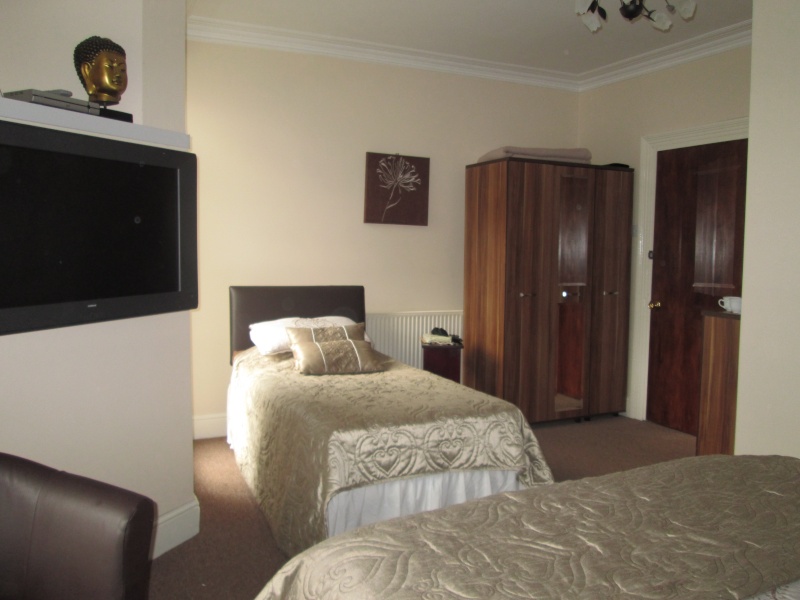 The en suite, pretty much standard as to what you would expect.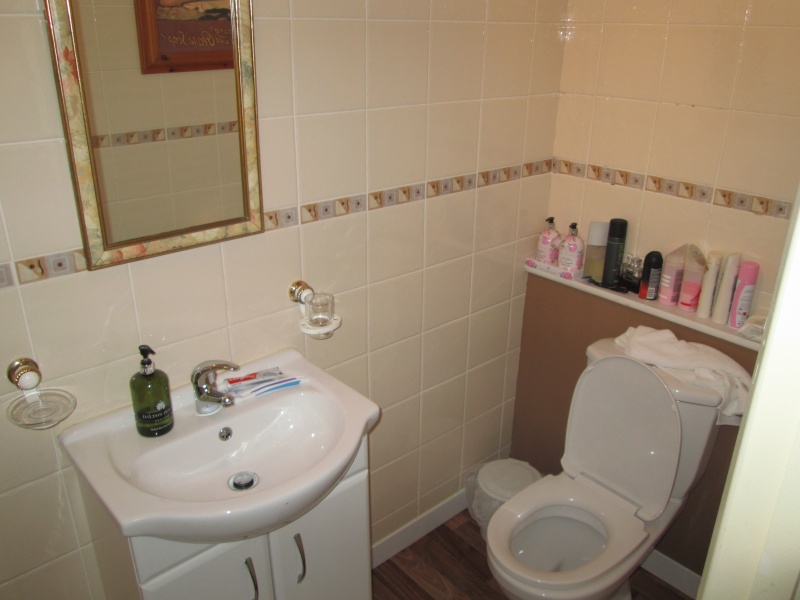 The room also had access to a small balcony. Here is San trying it out.
Me trying to watch the news on the TV, but San insisted on a photo.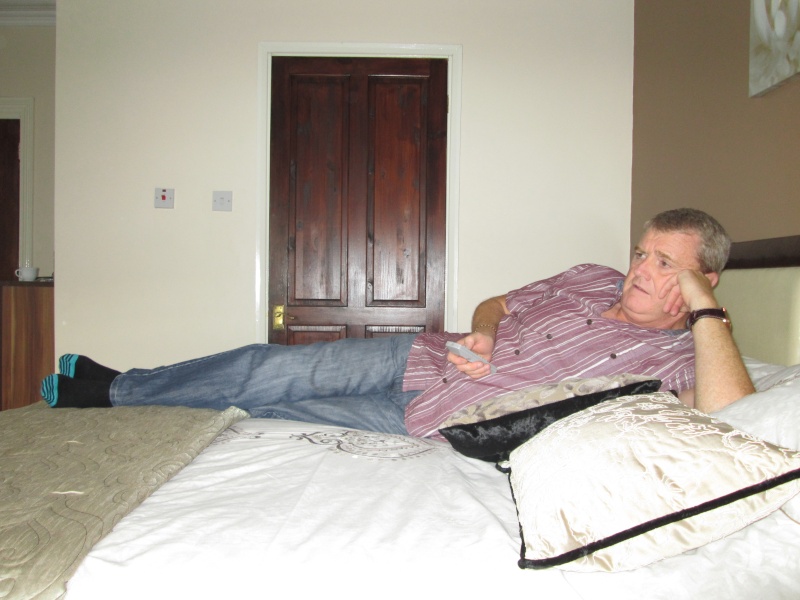 In the morning , we went down to a nice sized Breakfast Room. Lisa had cooked us this lovely meal, it was delicious, & it went down at treat for both of us.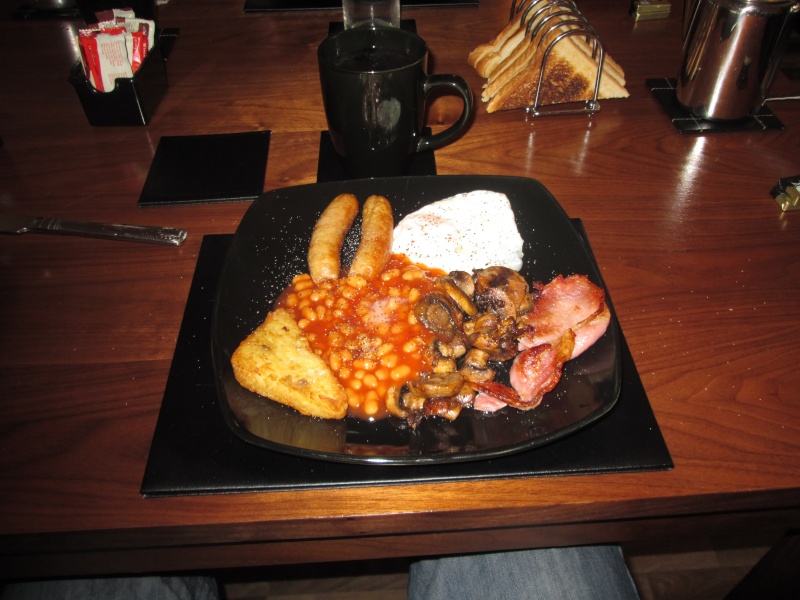 San finishing off her Brekkie, as I had finished mine.
Lisa & her husband, Lee, also own a taxi firm called Lees Cabs on 01656772777, in an office at the back of the Guest House. It was very helpful for us, as we got a taxi to the Hi Tide Club where the party was on the Sunday night. The taxi was spot on time, & very reasonable at £3.50 for the trip.
If anybody ever wants a few nights stay in Porthcawl, & pay a decent price, we would thoroughly recommend a stop at The Marllew Guest House.