For those that dont know Javier Pierotti set up a huge petition against all the police corruption and problems in Magaluf and wanted it cleaned up.
Ive had the newspaper article translated, hoping the translation is correct. I used google translator so it could be all wrong.
Here is the original article maybe someone else can verify if the translation is right or not.  http://ultimahora.es/mallorca/sucesos/ultimas/2014/133684/aparece-muerto-uno-principales-denunciantes-corrupcion-magaluf.html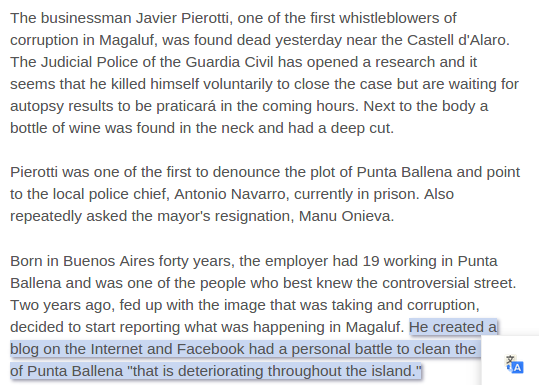 My thoughts are with his family and friends RIP sir.
_________________